Top 5 famous sceneries in Quy Nhon
Those who are and have plans to travel to Quy Nhon should not ignore this article. Focus Asia Travel will share top 5 beautiful scenes of Quy Nhon .
Dam Thi Nai
Dam Thi Nai is one of the places that tourists cannot ignore when coming to Quy Nhon tourist land. Here, you will admire the beautiful natural scenery in an immense vast space of the country.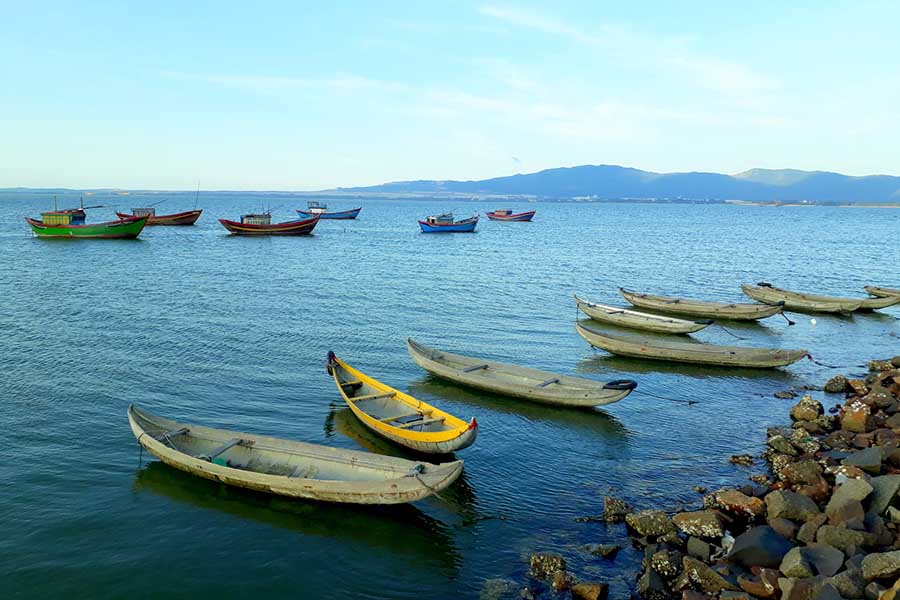 The water surface is like a giant mirror reflecting the clouds and sky, making the already big space even wider. In particular, the sunset on Thi Nai lagoon is always a beautiful scene that makes visitors admire and flutter.
Ky Co Beach – Famous beautiful scenery Quy Nhon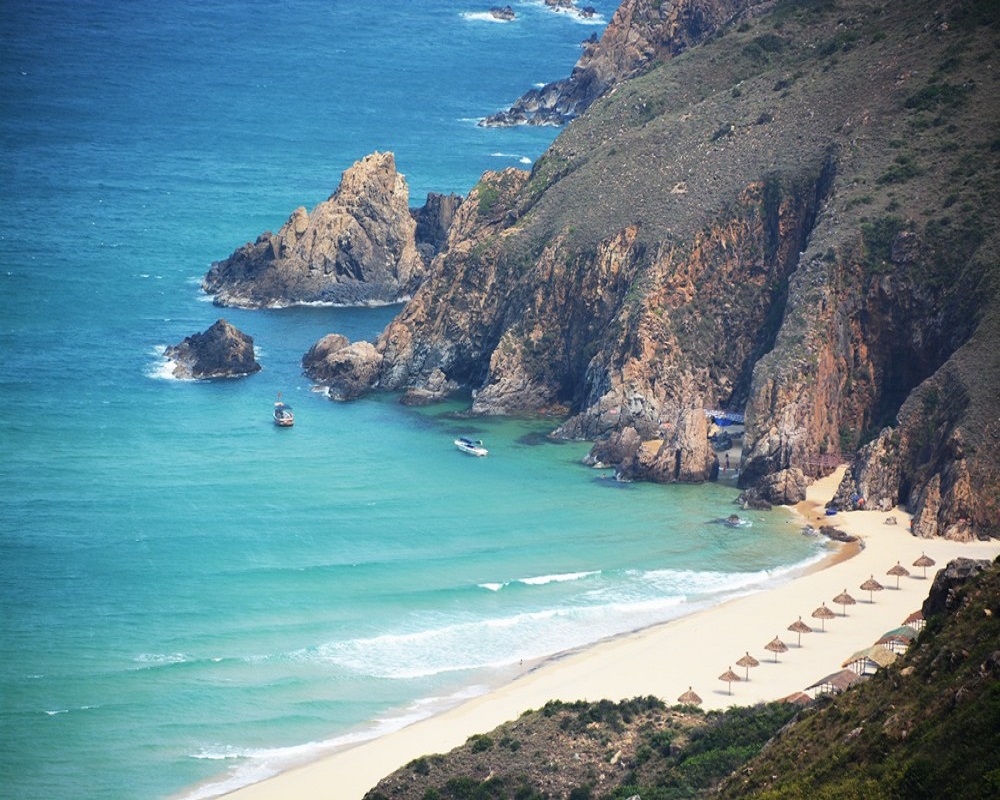 Ky Co Beach, brings a pristine beauty with white sand, brilliant yellow sunshine and clear blue sea. Only then will you see the wonderful beauty of this beach, the combination of rocks rising in the middle of the sea with cool, clear blue water. We can enjoy swimming in the sea and together take commemorative pictures here.
Quy Nhon Wind Strait
Eo Gio is a new tourist destination that visitors when traveling to Quy Nhon want to visit. The name Eo Gio originates from the geographic shape of this area, standing down from the cliffs around you will see a small strait covered by two mountains like a beautiful beach embrace. here.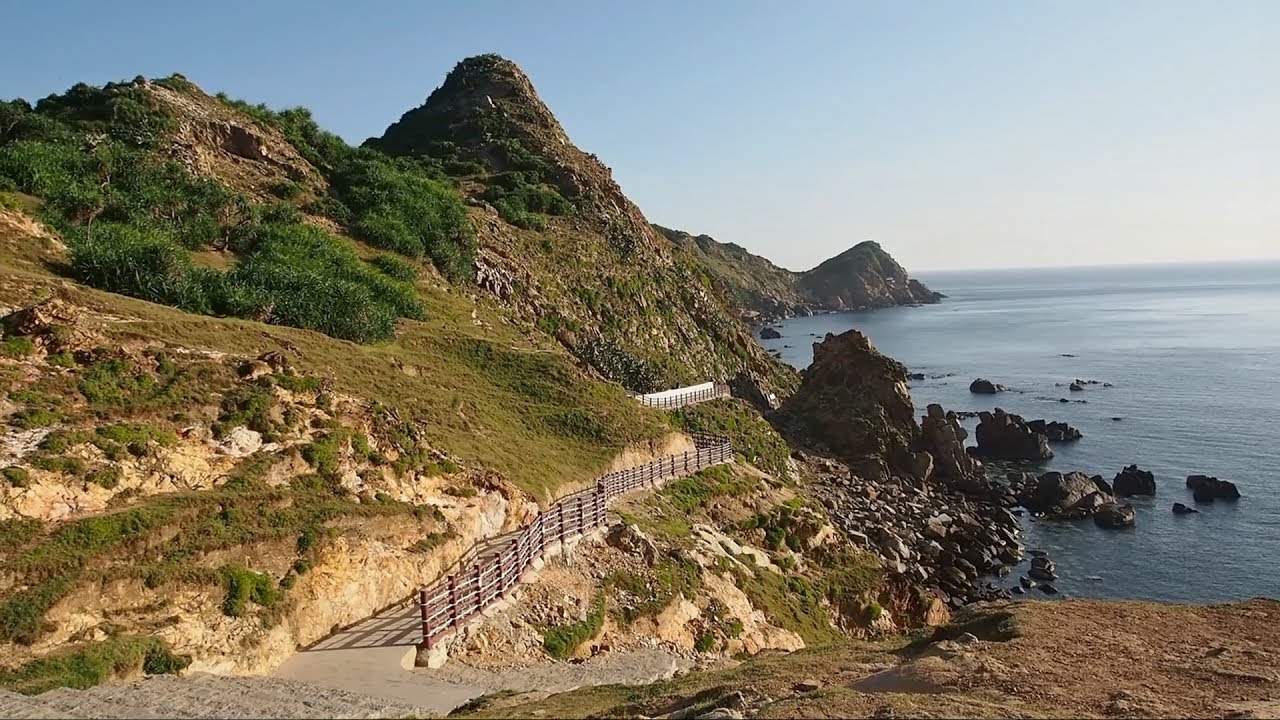 In particular, Eo Gio has just appeared a beautiful walkway halfway up the mountain range, with thousands of steps built with safe, beautiful and prominent handrails in red, white, here you can Please check in freely.
Flc Zoo Safari Park Wildlife Park
Located in the beach resort Nhon Ly – Cat Tien and linked to the resort complex, golf course, luxury villas and entertainment FLC Quy Nhon Beach & Golf Resort, FLC Zoo Safari Park … designed according to safari world.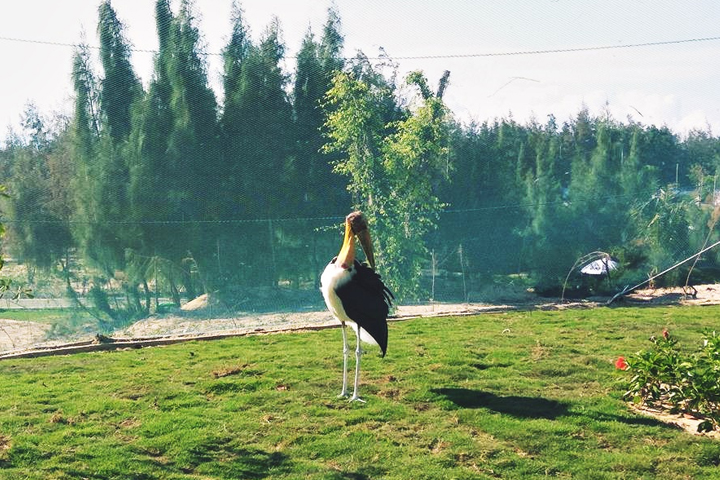 It preserves nearly 900 animals such as bears, ostriches, star deer, camels, gibbons, langurs, black swans, Tadorama yellow duck … If you are a lover of the animal world, do not miss the point. Come here.
See more:More than 40 Quang Ninh tourist boats were suspended
Quy Nhon Twin Towers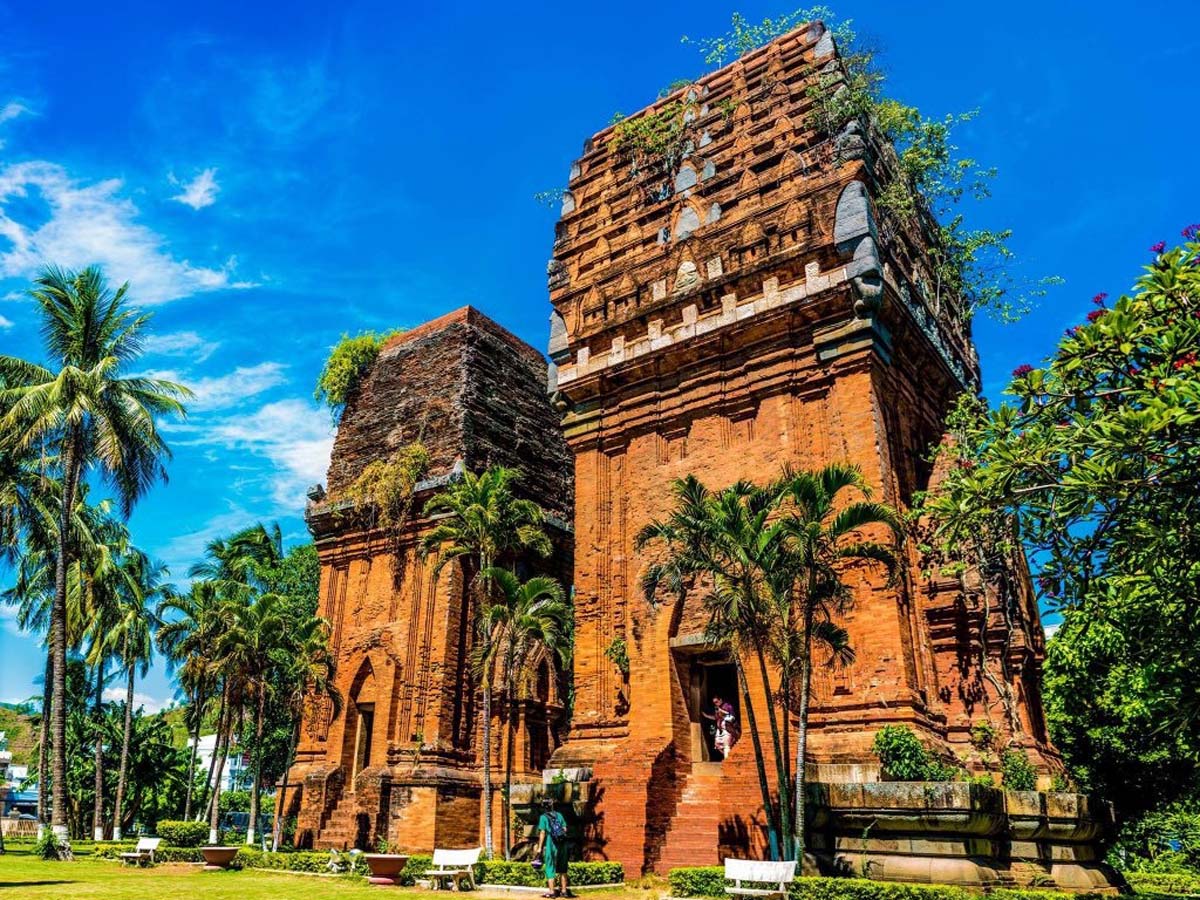 The Twin Towers in Quy Nhon is also known as the Hung Thanh Twin Towers, a beautiful and unique work of ancient Cham architectural art, located in the heart of Quy Nhon city. Visitors coming here can pray, prove their love for a couple, pray for health and wisdom. And also the ideal place to pose, Selfie, … with Apsara dance, …
With 5 beautiful places in Quy Nhon above, hope to make your trip more memorable.