Top 5 Chinese restaurants in Hanoi
You are a culinary fan, especially Chinese cuisine, the top 5 best Chinese restaurants in Hanoi that is revealed by Focus Asia right now will make you mouth- watering!
Tim Ho Wan Restaurant- Best Hong Kong dimsum
Tim Ho Wan restaurant impresses customers by its beautiful view overlooking the street and a luxurious design. This is a famous restaurant processed by Chinese chefs with long-term experience.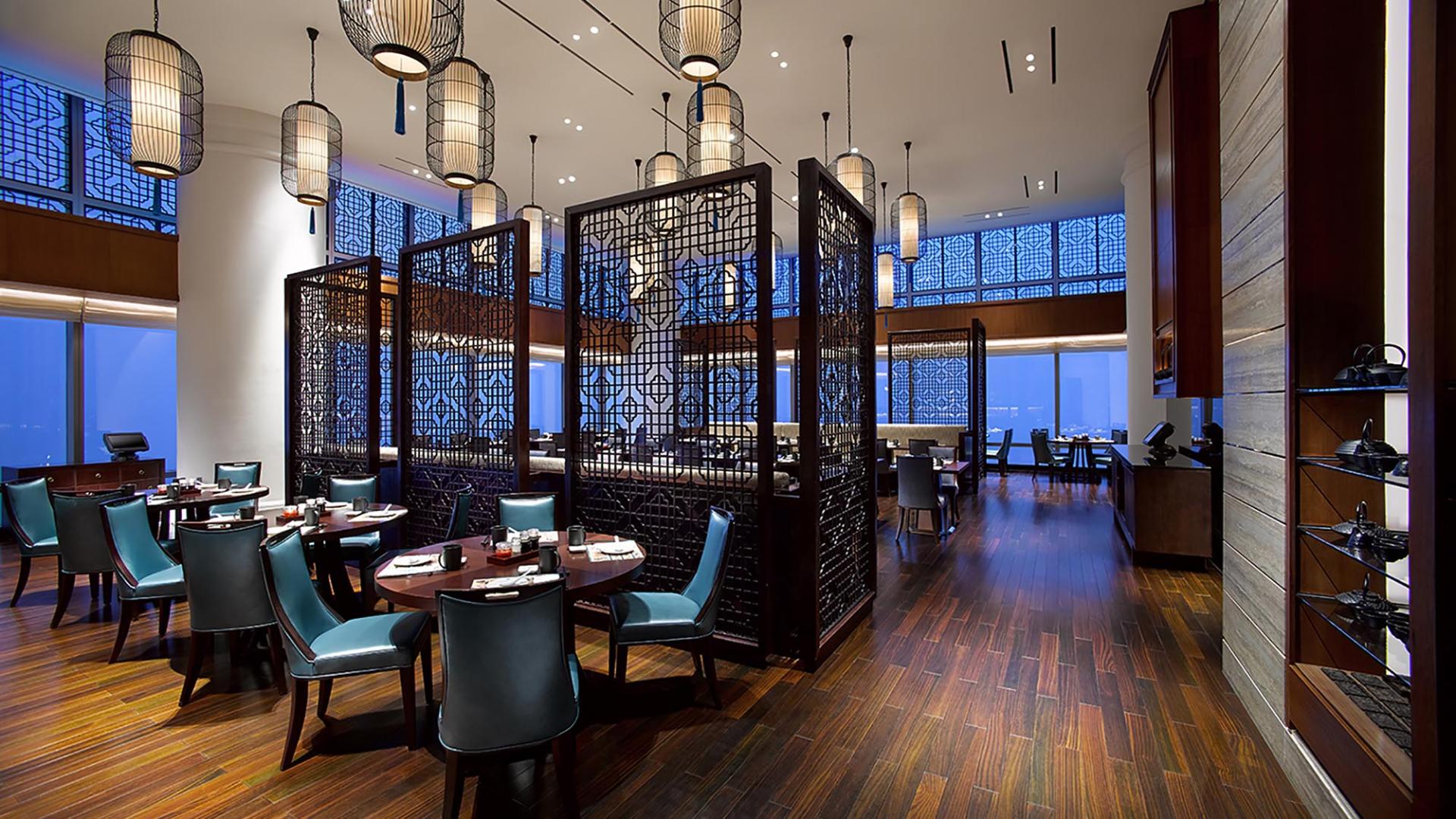 Here, you can enjoy many attractive Chinese dishes such as wasabi dumplings, Chaozhou dumplings, shrimp dumplings, shrimp and pork dumplings, crispy shrimp tofu rolls, fried squid with cheese sauce, chicken feet Braised abalone sauce, etc. Although the decoration is not too elaborate, the taste of the food is still very perfect," one customers said.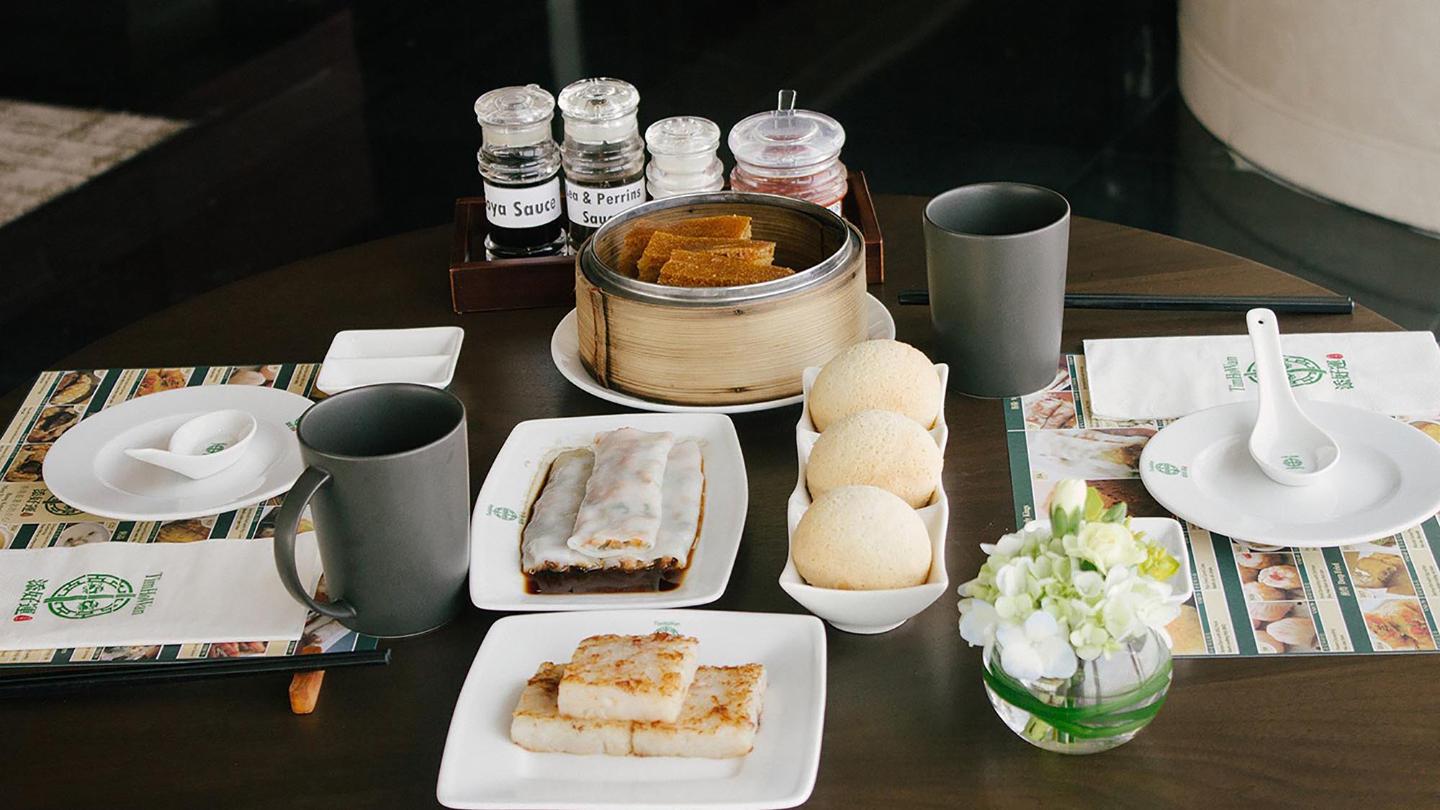 Chifan Restaurant
Chifan – Charcoal grill is loved by many Ha Thanh culinary devotees because of its completely different baking styles which are imbued with the flavor and essence of Chinese cuisine. The grilled dishes here are baked with charcoal for only from 15,000 VND which includes beef, lamb, chicken feet, chicken cartilage … marinated with "esoteric" recipe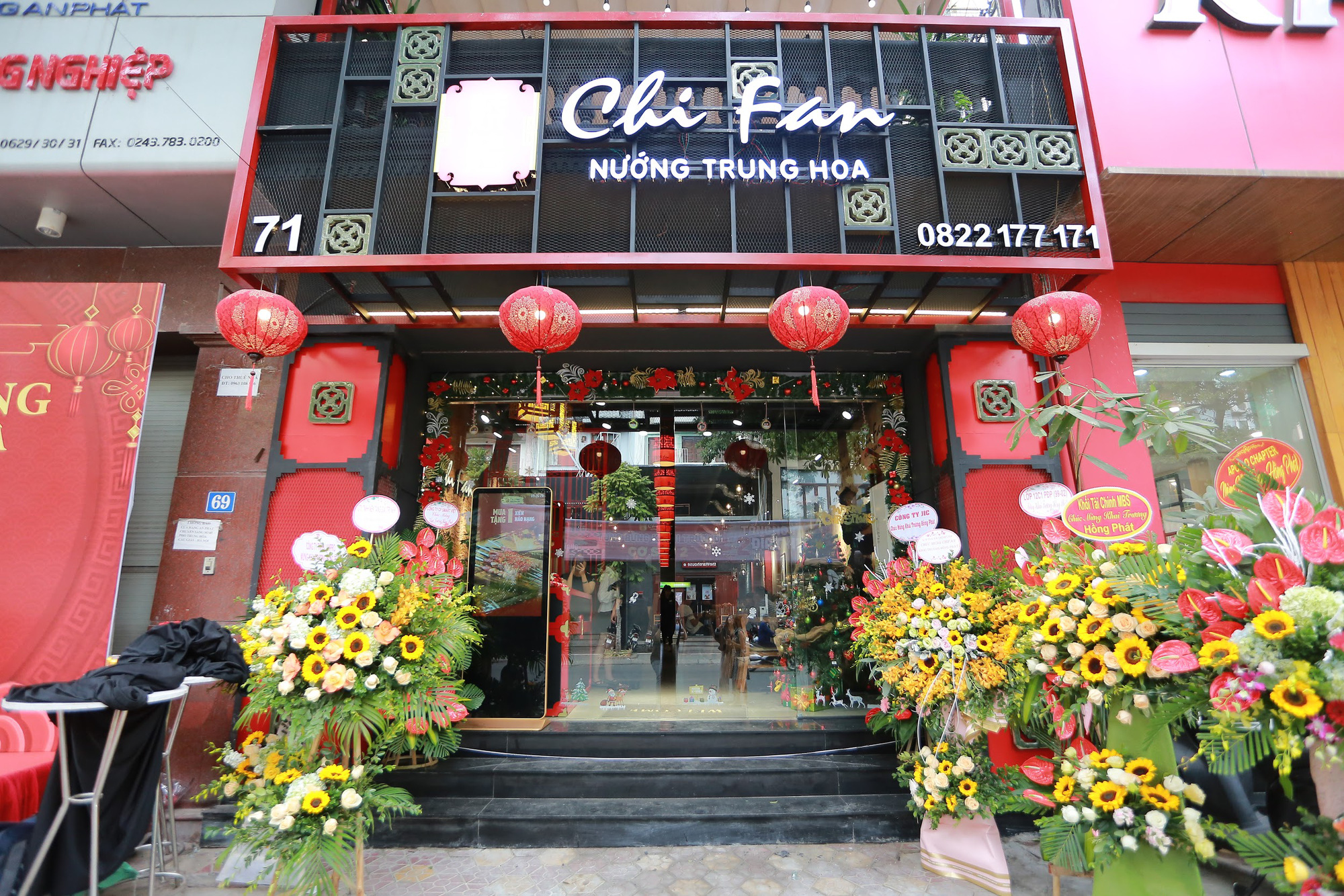 In addition, you can also enjoy cold noodles, Tsing Tao beer, etc. The combination of Chinese barbecue and Tsing Tao beer is a wonderful culinary experience. However, a minus point of this restaurant is the lack of light.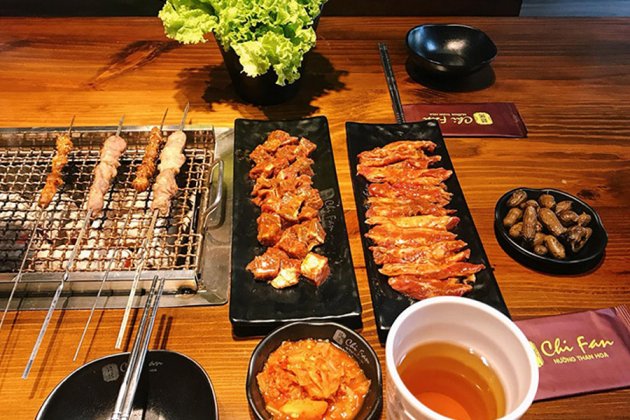 Crystal Jade Restaurant – 5-star Chinese restaurant in Hanoi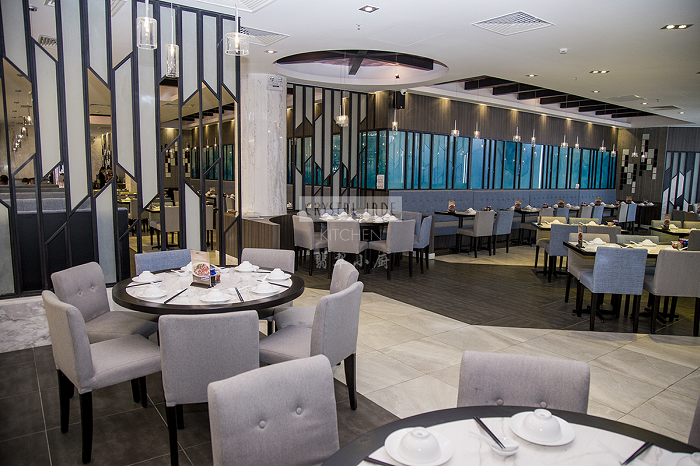 Crystal Jade is located on the lobby floor of JW Marriot 5-star hotel overlooking the lake. The restaurant is a great choice for those who want to enjoy the luxurious and classy space on the weekend.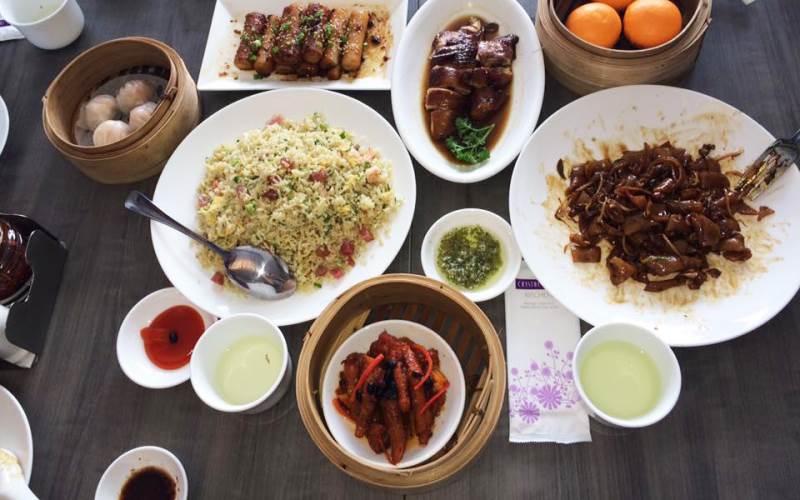 Known for its delicate Chinese dishes which combines both the tradition and the modern, the restaurant will bring you more than 100 quintessential dishes with the taste of cuisine Guangdong. This place is the perfect choice for family gatherings or dating.
Chinese Beef Hotpot Restaurant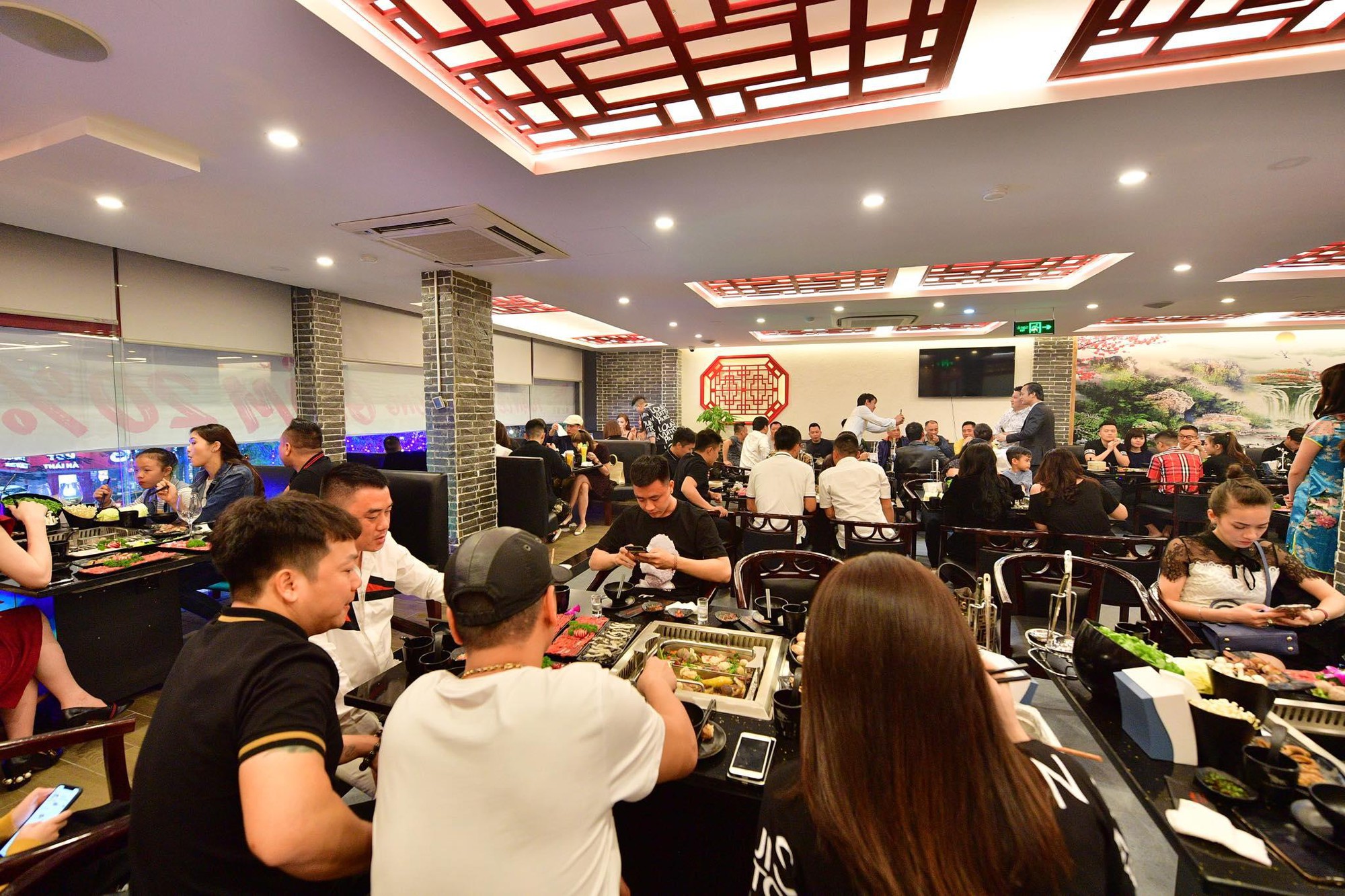 Chinese beef hotpot attracts customers by its luxurious classical architecture and the rich traditional hot pot flavor.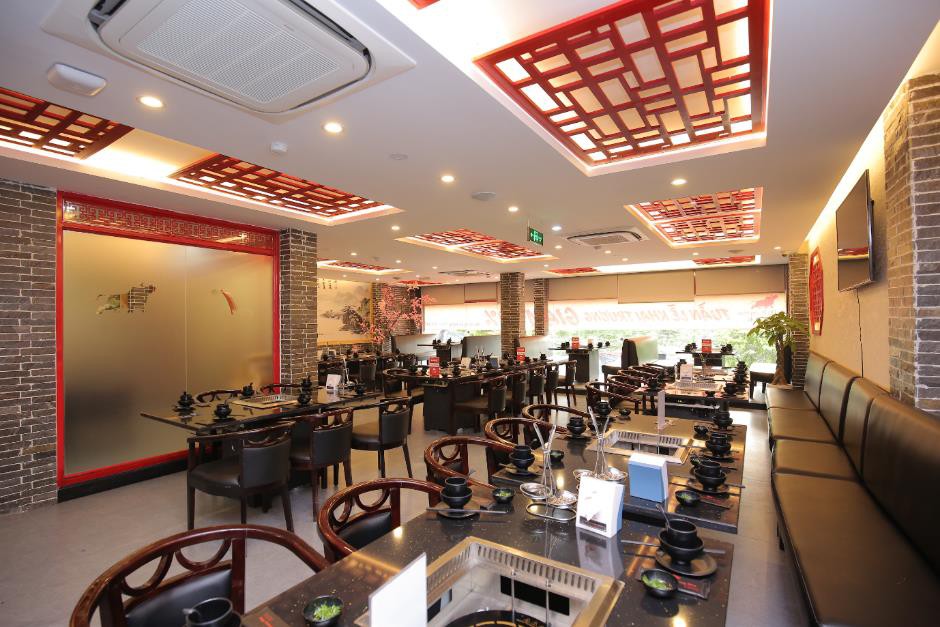 "Because the beef is not frozen, it has a sweet and melted flavor on the tip of the tongue," commented Khanh Huyen. The hot pot water here has 2 compartments: spicy water (suitable for those who eat a lot of spicy) and longevity water (not spicy and having a characteristic fragrance).
Long Dinh restaurant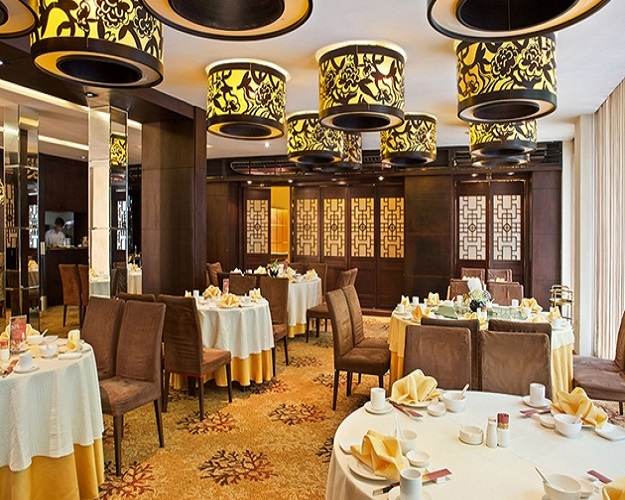 With a reputation for nearly 10 years of operation, Long Dinh is a prestigious address that captures the hearts of Chinese culinary enthusiasts. Long Dinh is located in the center of the capital so it is very convenient for you to stop after walking around the streets.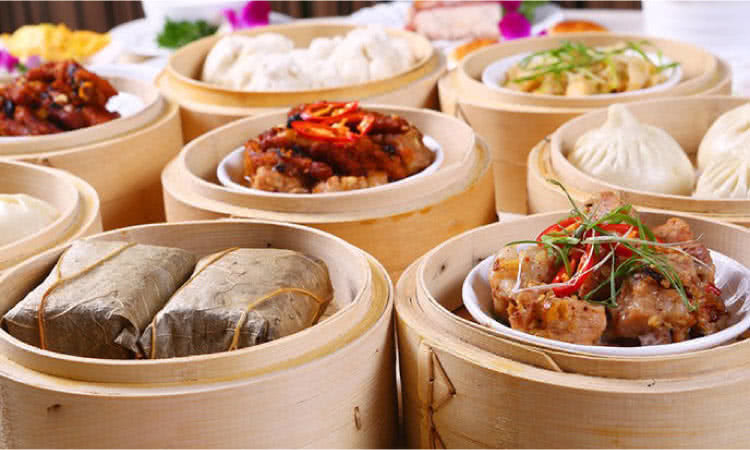 Come to Long Dinh, customers should not miss the dishes that make the restaurant's name such as Diep Co steamed chicken, wall dance Buddha soup, premium roasted duck, steamed sticky rice with shrimp. The prices here are from 70,000 VND / dish which seems a bit high. However, if you go in a large group, you can call in sets to save costs.
Hope this article can help you and your family.