Top 4 most delicious pan bread stalls in Saigon
Saigon in the heart of visitors is always a bustling tourist destination because of the friendly people and delicious food. One of the foods that people like the most is the bread pan. Focus Asia Travel will share the delicious pan bread stalls in Saigon.
Banh Mi Hoa Ma – A long-standing and delicious pan bread restaurant in Saigon
Banh Mi Hoa My is considered as one of the oldest bakery shops in Saigon. The shop's name is named after a street in Hanoi. The shop was born in 1958 at Nguyen Dinh Chieu, District 3. However, Banh Mi Hoa Ma, after 2 years, has been moved to the alley (53 Cao Thang, District 3) and has remained quiet until now.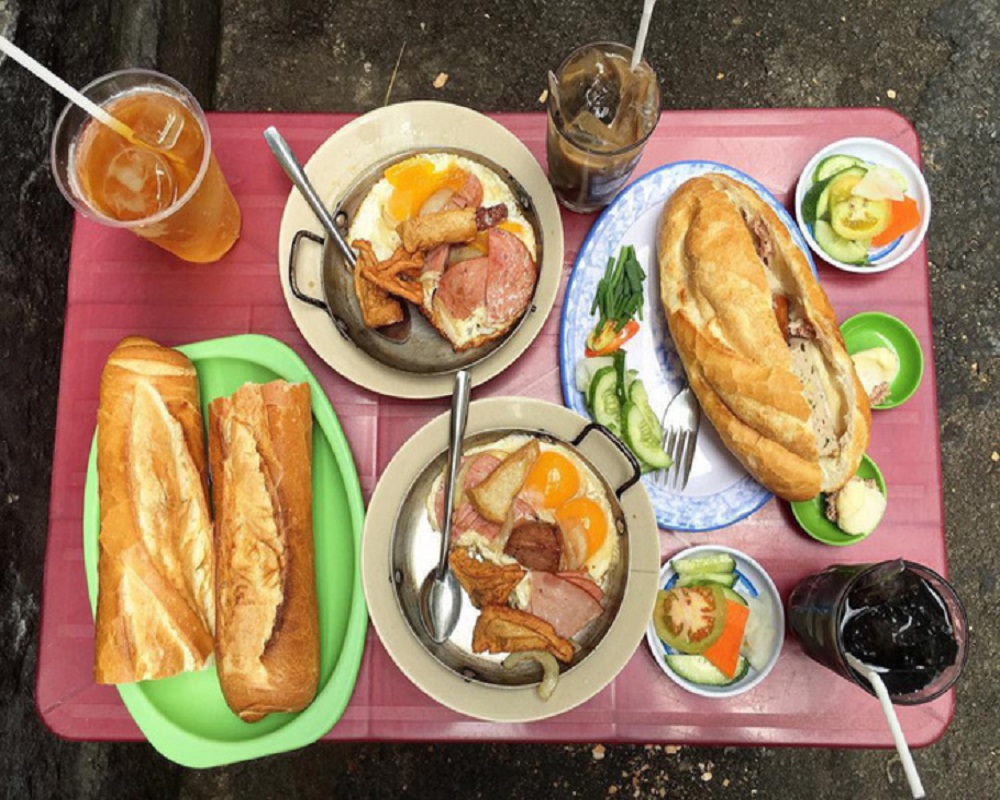 Banh Mi Hoa Ma has existed for nearly 60 years in Saigon, but of course, the taste still remains the same as the day when the restaurant was opened even though it is passed down from generation to generation.
Hoa Ma Bread has two types of breads: pan bread for guests who like to sit and enjoy on the spot, burgers for customers to take away. Almost all people choose to sit at the shop to both enjoy delicious hot pan bread and watch the flow of people passing by.
Bread pan 176
For culinary devotees love bread, bread pan 176 is a fairly familiar address. The bread section here has a special rich sauce and crispy potato slices, with a full range of chili, pâté, ham, eggs, fish, etc which make the dish more attractive.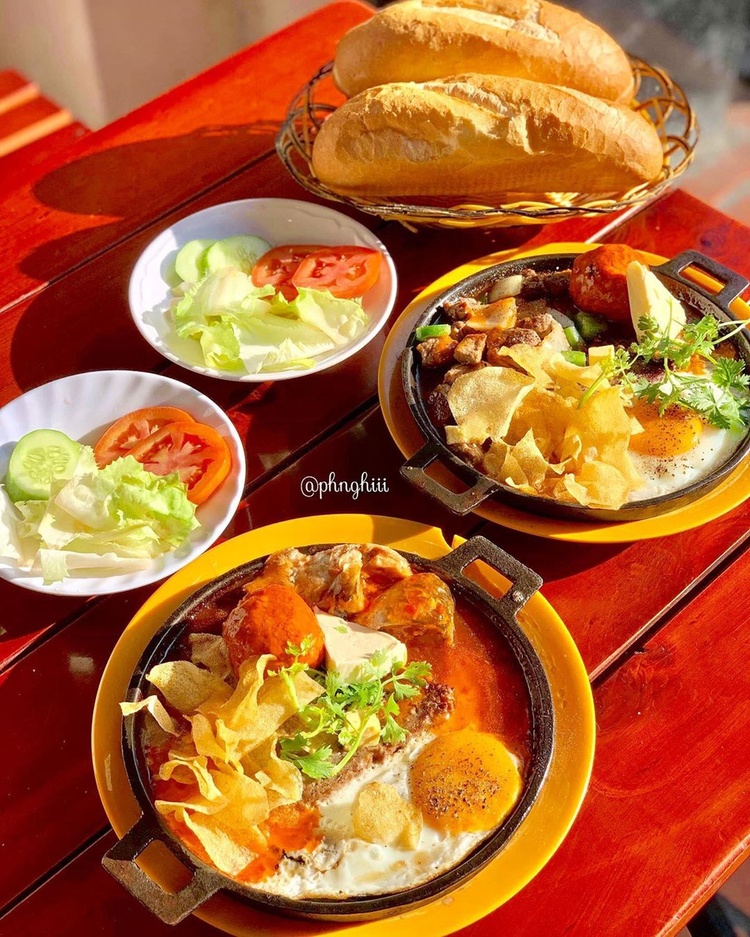 The restaurant is located on Dinh Tien Hoang Street, District 1. The restaurant has quite a comfortable space. The dish combines cucumber, tomato, cabbage with crunchy bread, which helps the dish to be more attractive and less giddy. However, there are still some people rating the pâté here a bit greasy
Price: 30,000-55,000 VND.
Chao Restaurant
There is quite a small space, but Chao Restaurant still makes people feel comfortable and cozy. This place is considered as a suitable place to eat with a lover or a group of 2 to 4 people. The restaurant's meals are full of beautifully decorated toppings. With the price from 45,000-70,000 VND, you can order 1-person meals or combos.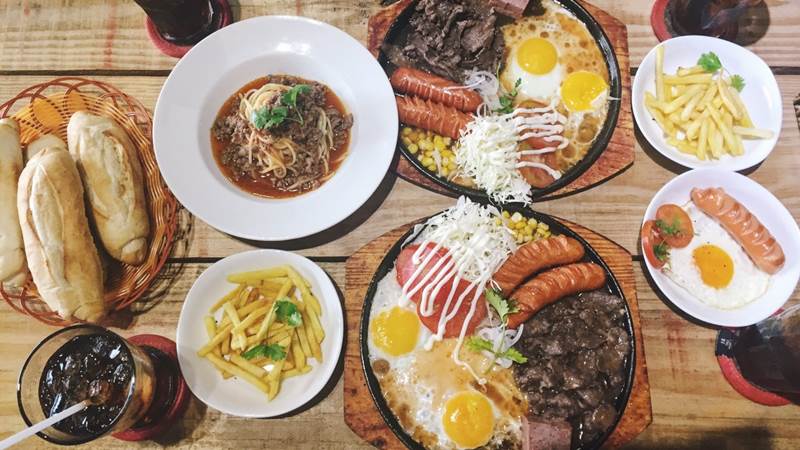 Coming to this restaurant, you will be full with a pan of mixed food including soft beef, pate, sausage, eggs, corn … which are served with common food, grilled cabbage, crispy bread. In addition, the set also includes French fries, soft drinks and cold towels. The shop also serves fried rice, spaghetti …
Address: Tran Quang Dieu, District 3.
Bread pan Co 3 Hau – Delicious pan bread shop in Saigon
Located on Road No. 18, Go Vap district, Co 3 Hau pan Banh Mi attracts a lot of visitors at night. The bread here possesses a unique sauce that makes the dish more special. In addition, the meal is full of fried eggs, char siu, sausages, and beef.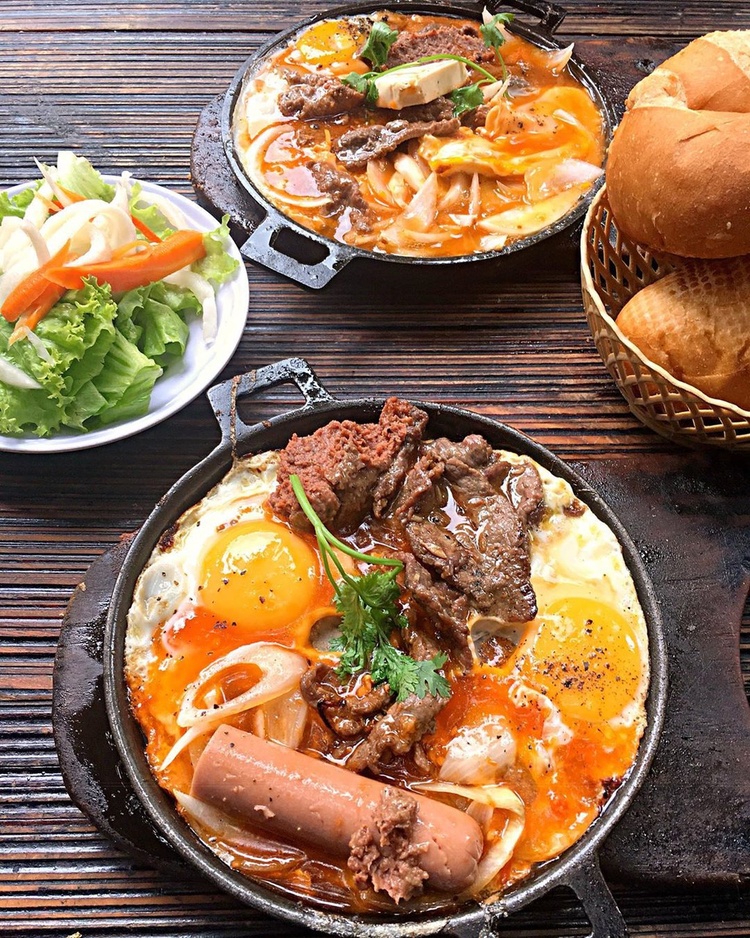 The restaurant has many seating areas which creates a spacious and comfortable feeling for diners. Apart from bread, in the afternoon, the restaurant also serves fried rice dishes with seafood, beef steak, fried rice vermicelli … and many kinds of drinks such as lemon tea, soft drink …
The price is from 12,000-45,000 VND.