Top 10 famous tourist attractions in Vietnam
You don't have to go abroad to see the beautiful scenery. Even in VN, you can also see the famous tourist attractions in Vietnam.
Sapa
From a remote town, Sapa has risen to become the top tourist destination of our country. The spectacular natural landscapes is the reason why thousand of visitors flock into Sapa every year.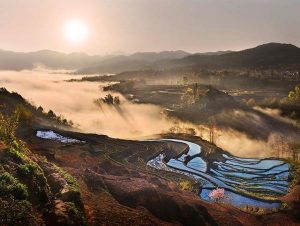 The feeling of touching the clouds is so wonderful which you will not be able to find in anywhere else in Vietnam. The cable car system and the mountain train line brings more unique experiences for visitors.
Phu Quoc
In recent years, Ngoc Island has always made a strong impression on the hearts of tourists. This place is considered as the hottest tourist destination in Vietnam. If you want to find a place to get away from the hustle and bustle in life, you can choose this ideal place. The pristine seascape and a jade green color makes this place beautiful like paradise.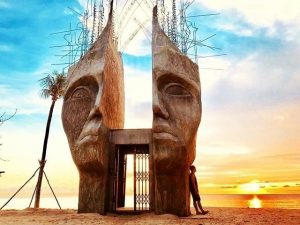 Phu Quoc has many interesting experiences such as snorkeling, fishing at night, riding cable cars across the sea. Furthermore, you can try the fresh and delicious seafood dishes at competitive prices.
Da Lat
People often say that no matter how many times you go, you will not get bored when coming to Dalat. Perhaps the main reason is the beauty of this place changing continuously with each season. Sometimes, Da Lat glowed with the color of pink grass, bright yellow of wild flowers, which is very eye-catching. Another thing that attracts tourists to Dalat is the cool air.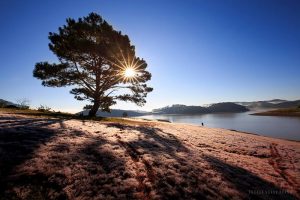 There are countless experiences in Da Lat such as discovering mulberry gardens, sliding falls, hunting clouds at the mountain peaks, being lost in the misty pine forest, taking pictures of tea hills, etc.
Con Dao
Referring to Con Dao, you will immediately think of Con Dao Prison – a place that records the hardships as well as the indomitable spirit of our people. Today, Con Dao is a destination possessing beautiful sceneries that makes people fall in love. Con Dao beach is also considered to be the greenest in our country.
Phan Thiet
Phan Thiet has never been as crowded with tourists as it was last year. Despite the hot climate and difficult natural conditions, it has created a special beauty for Phan Thiet.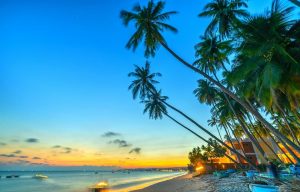 The sand dunes stretching like a sub-desert or the curvy coast of a green blend for wonderful scenery. The beauty of Phan Thiet is the strong, majestic and vibrant life of fishermen.
Ninh Binh
Ninh Binh's beauty is like an ink painting with a high mountain that is very romantic.
Some famous places in Ninh Binh such as Trang An, Bai Dinh pagoda, Tam Coc, Dance cave, … Ninh Binh tourism is the combination of conquering nature with human culture.
Danang
Da Nang- a worth- living city will be the next destination that you should visit. Da Nang has both natural destinations and modern man-made buildings. It possesses many beautiful beaches, tourist areas that attract many tourists.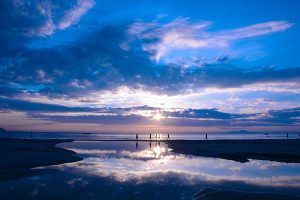 Ba Na Hills – the Western sky in Da Nang
In addition, annual fireworks festivals are also one of the factors that attract tourists to Da Nang.
Hoi An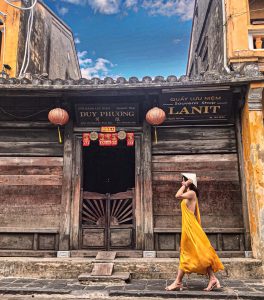 There will be no other place that can bring the ancient, peaceful and poetic beauty like Hoi An.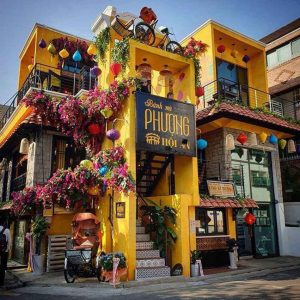 Although Hoi An is only a small street, it brings a level of emotions that are hard to describe. Moreover, Hoi An has many famous cuisines that must be tried once.
Binh Ba
Binh Ba Island is also known as the lobster island. In the past, Binh Ba island tourism has been very developed. It owns blue sea, white sand, fresh seafood and especially it is still very wild. Because it is a military island, only Vietnamese tourists can visit the island.
Coming to Binh Ba, you can swim, dive, watch coral, fish, squid fishing, eat lobster and special lunch on raft. Binh Ba tourism is the combination of Nha Trang, Binh Hung, Binh Tien and Binh Lap tourism.
Mong Tay Island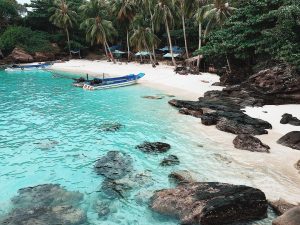 Mong Tay Island is also the destination that attracts many tourists, especially young people because of its wild and charming look. You can also see the colorful coral reefs in there. The blue water and white sand makes it be the most attractive beaches in Da Nang.