The road full of rubbish at the foot of Long Bien Bridge suddenly turns into a colorful artwork
The road at the foot of Long Bien Bridge is where the people live here on the left bank of the Red River. With their workmanship as well as artistic inspiration, 16 artists have adorned this street with much more vitality and vivid colors, contributing to bringing a positive life here.

The appearance of Phuc Tan ward, Hoan Kiem district, Hanoi has many changed recently. One of the changes is the alternation of the riverside road, which is also the residence of many households from other provinces. This area was previously a gathering place for a lot of domestic waste, industrial waste, etc.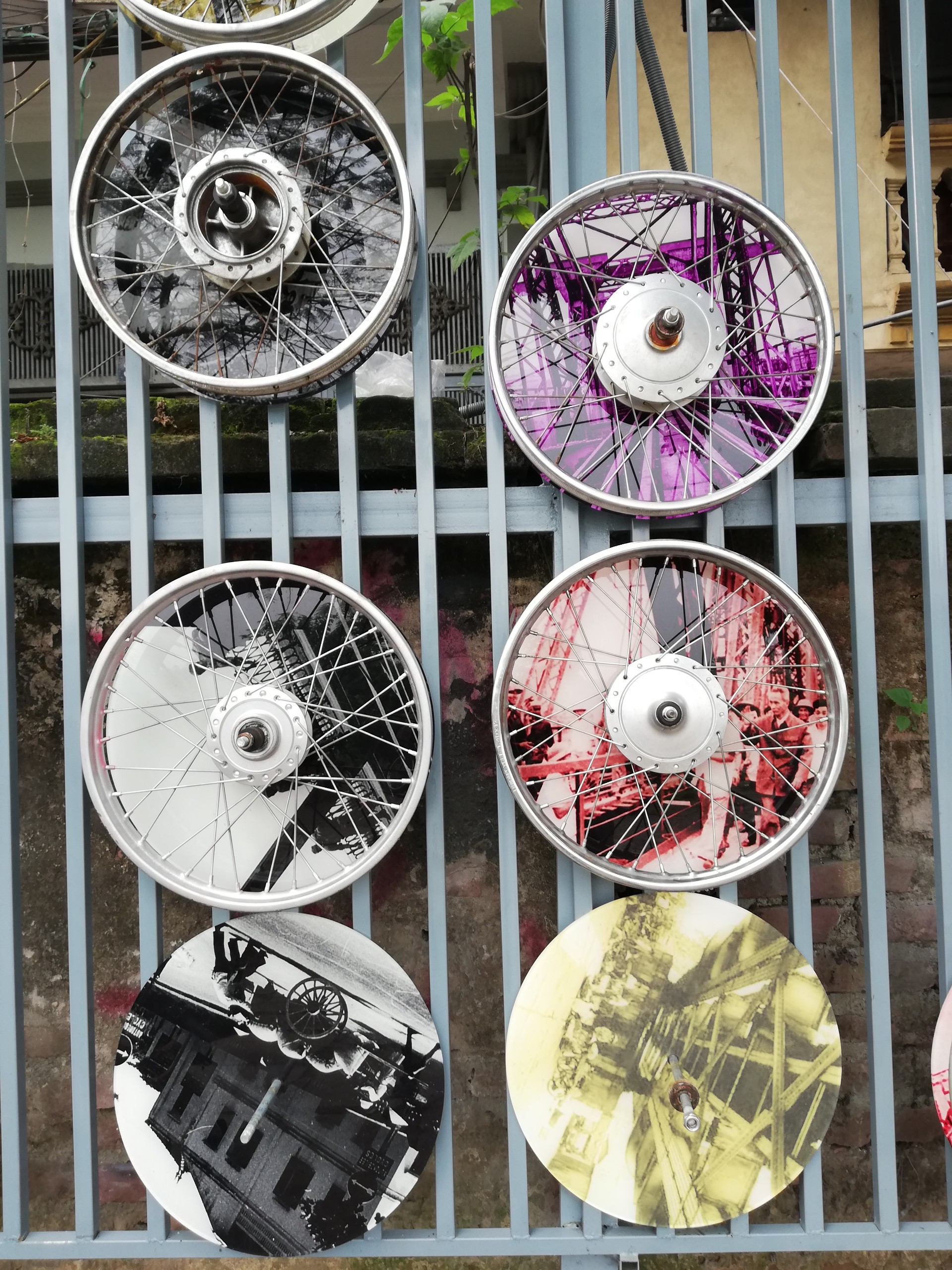 People living around this area are extremely admired and excited when the backyard trash road has now turned into a community art space with many stunning works. Children also have a place to play together.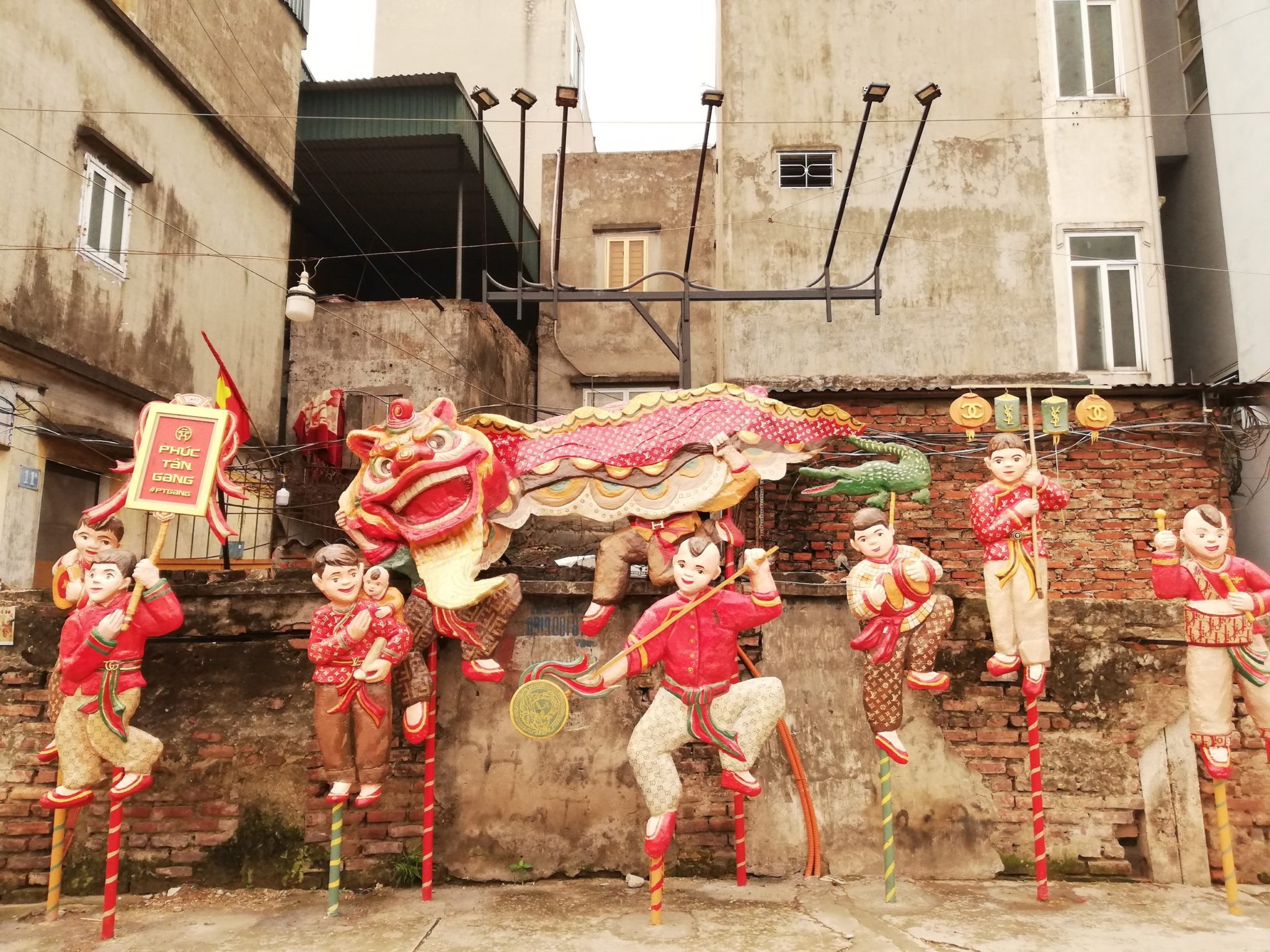 This project is called "Phuc Tan public art project". The work was put into use for the purpose of renovating the wall of the protective corridor along the Red River in Phuc Tan ward. The project is completed by the effort of 16 young artists such as Nguyen Tran Uu Dam, Vuong Van Thao, Nguyen Ngoc Lam, etc.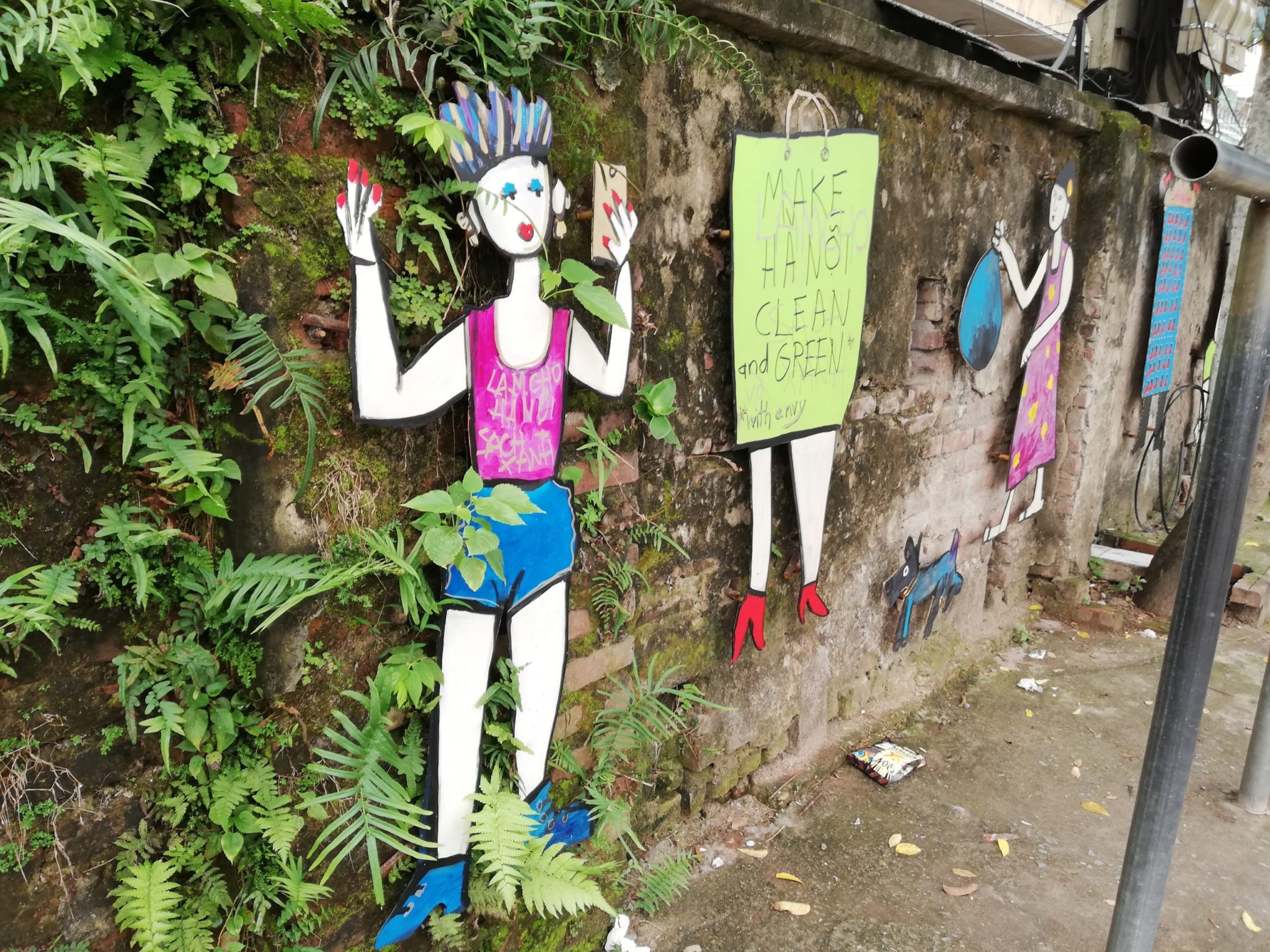 Following the success of the public art work on Phung Hung Street, this project is inspired by the very specific terrain which is the intersection of many cultural and historical elements of Thang Long Ke Cho land.

The "broken history" by author Vuong Van Thao is arranged from 36 ceramic plates 30cm in diameter, interacting with the story of the ancient pottery village along the river –  Bat Trang pottery village . The work drawing silhouettes of communal houses in Hanoi Old Quarter is divided into fragments.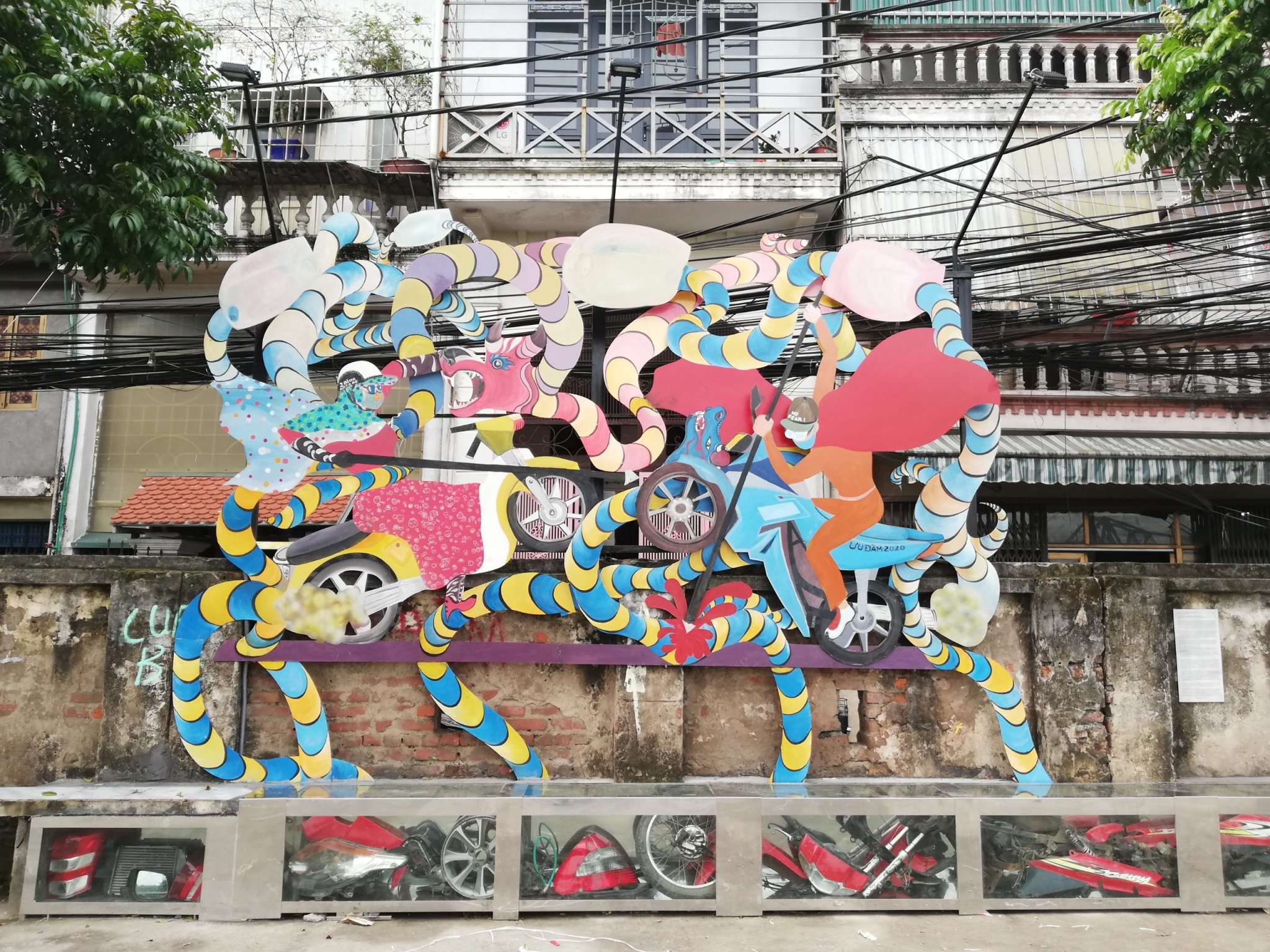 Then all of them was put together in gold which seem like a reflection on historical lost cultural values ​​and raises questions about the behavior of this era with those heritage values.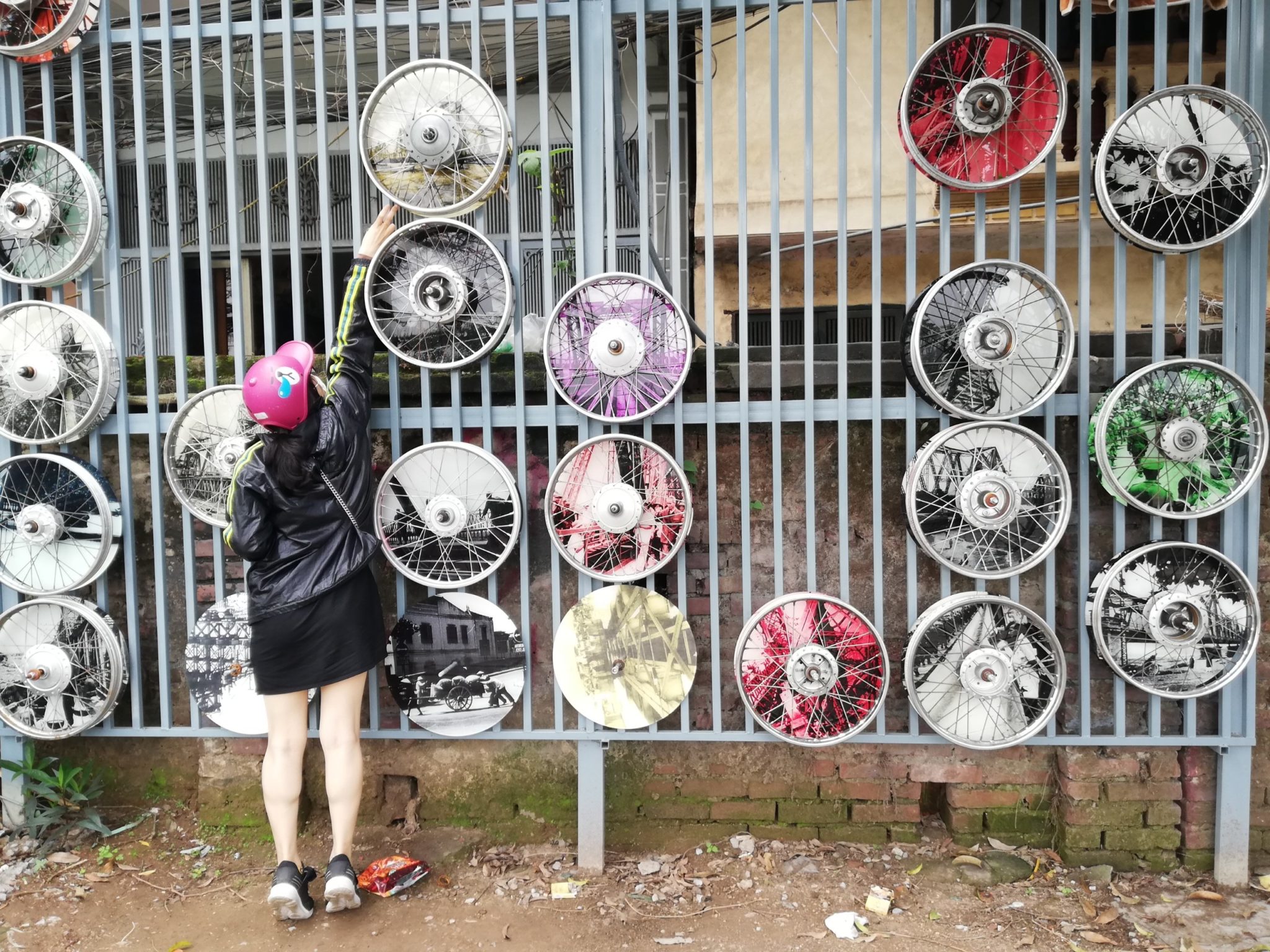 Mr. Phung Van Quan – a longtime resident in this area shared:  "Previously, this road was a gathering place for domestic waste so it was stinking and smelly. Since the work of art, the road has become more beautiful. We are also more aware of preserving and protecting the landscape to have a place for living and playing ".