The reason why tourists love Duong Dong town of Phu quoc
The name "Duong Dong town in Phu Quoc" is not strange to Vietnamese people. So why is this place loved by so many people? Let's answer this question through this article below !!!
About Duong Dong town, Phu Quoc
Duong Dong town is the largest town in Phu Quoc and is the administrative tourist center of this island. The town is located on the western sea of Phu Quoc Island. This is home to more than half of the population on Phu Quoc Island. Moreover, Duong Dong Town is also a central meeting place for tourists. Thanks to its extremely favorable geographical location and poetic nature, this place is increasingly attracting tourists from all parts of the country.
If you think this little town has nothing interesting, you are completely wrong !!! This place converges the extremely wonderful entertainment places of Phu Quoc that you should explore.
Duong Dong market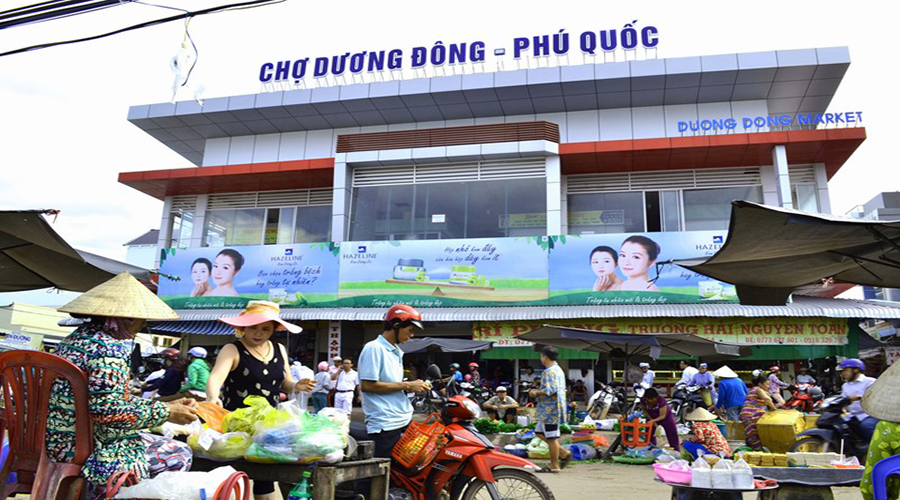 Surely Duong Dong market is something you should not miss when you arrive in this town. Duong Dong market usually opens very early in the mornings with the main items such as seafood, vegetables andconsumer goods, especially seafood with unique cuisine that only Phu Quoc can have. In addition, the market also offers a lot of fresh fruits and some special local dishes such as Phu Quoc mushroom and famous delicious Phu Quoc pepper of the island.
Duong Dong port
Located on Duong Dong River where the gateway concentrates fishing boats and sightseeing boats, this is quite an interesting place for tourists to watch colorful fish boats and fishermen unload anchovies (the main ingredient in Phu Quoc fish sauce ). If you want to go fishing at night or explore the northern islands, you can rent a private boat here.
Phu Quoc Pepper Garden
Stepping into Phu Quoc pepper garden, visitors can't help admiring the view of the red-ripe pepper clusters on the trees. Pepper is put out in bunches, picked down, put in a big shredded rod, poured out then dried in the sun.
Fish Sauce Production Facility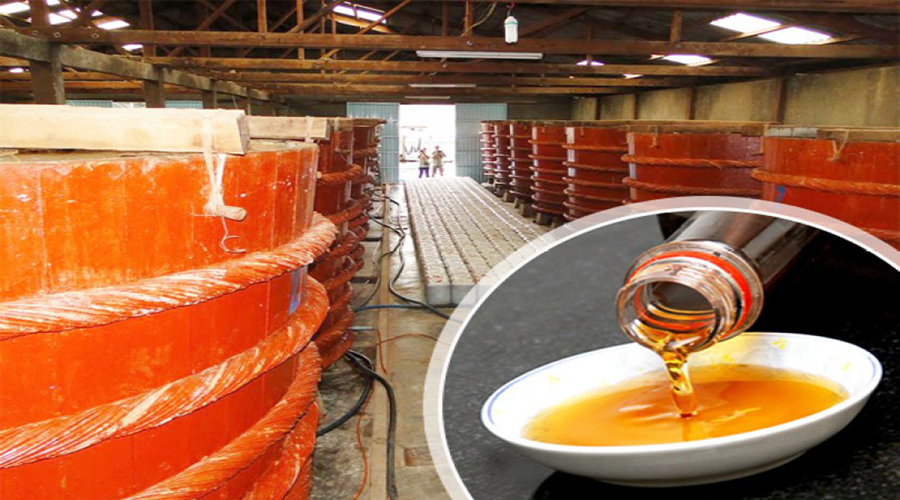 Coming to this place, you can see how the fish sauce production process is, and understand why the majority of big fish sauce brands in Vietnam choose to place barrel houses here.
Thanh That Cao Dai Temple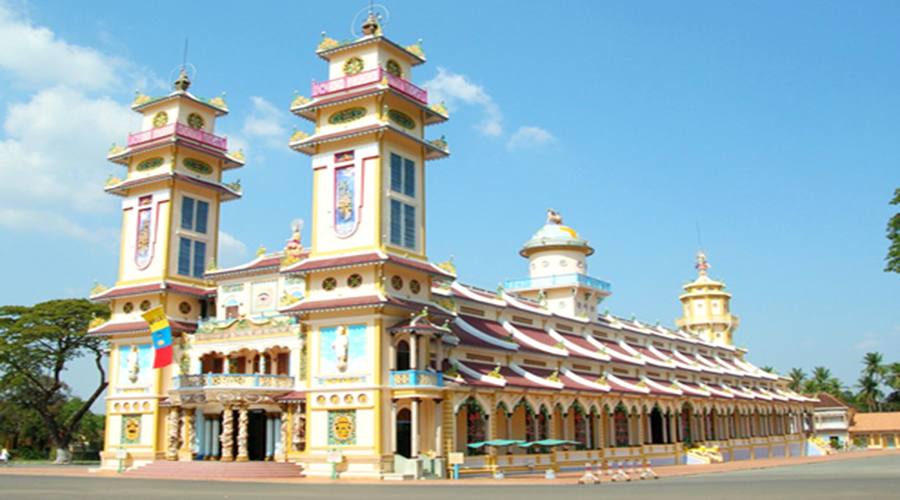 This temple has a long history in Phu Quoc, so it is also called "the house of the saints". This temple has now attracted many visitors to learn about the history of the temple and the birth of this religion, so it has become a famous place in Phu Quoc that is known to many people.
Great experience activities in Duong Dong town, Phu Quoc
Night fishing:  You can try catching squid at night- A new feeling of being a fisherman.
Watching the sunset: You must watch the sunset here once in your life. This is the time when Duong Dong Phu Quoc town becomes more peaceful than ever.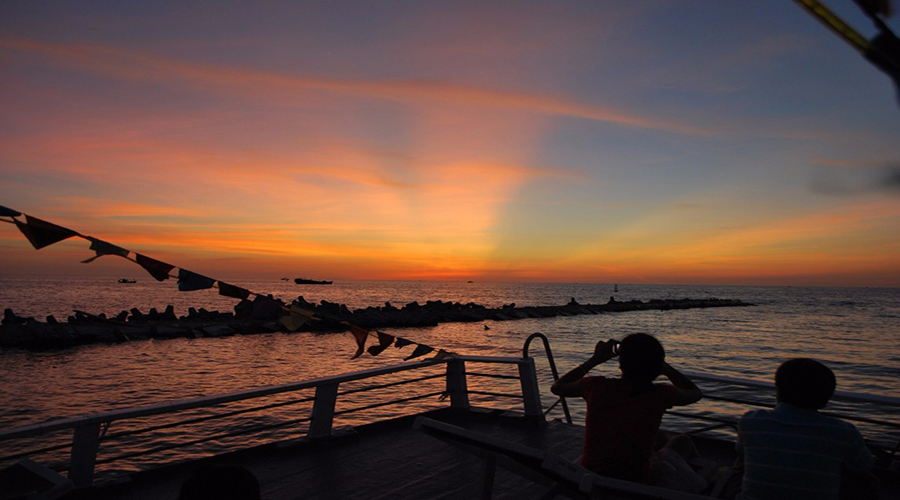 Enjoy snacks at the night market: A variety of special snacks that only this place has. From street specialties to foreign dishes, Duong Dong night market will make you have an enjoyable night.
Here are some shares of focusasiatravel for you about Duong Dong town, Phu Quoc. If you want to travel to Phu Quoc to explore this wonderful town, please contact us right away !!!