The poetic scene of Hanoi in the spring
Every season, Hanoi has its own beauty that captivates many tourists, but perhaps, coming to Hanoi on spring days will bring a very different emotions. Let's take a look at some photos of Focus Asia Travel in the spring of Hanoi . 
Hanoi weather in spring
The weather of Hanoi in the spring is very comfortable which is suitable for family trips. Hanoi has 4 seasons, each season gives visitors a new feeling, winter is cold, summer is hot, autumn is windy, and spring is drizzle.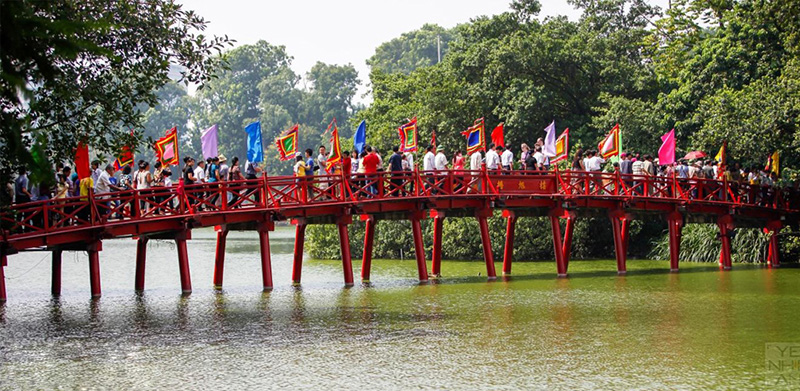 Tourists often would like to come to Hanoi in autumn or spring. With fresh air, quiet space and clear blue sky, it creates a wonderful feeling.
Spring travel in flower villages
Coming to Hanoi in the spring, you cannot miss the chance to visit the famous flower gardens- Tay Tuu flower village. On Tet holiday, purple violets, layon flowers and dahlia flowers blooms.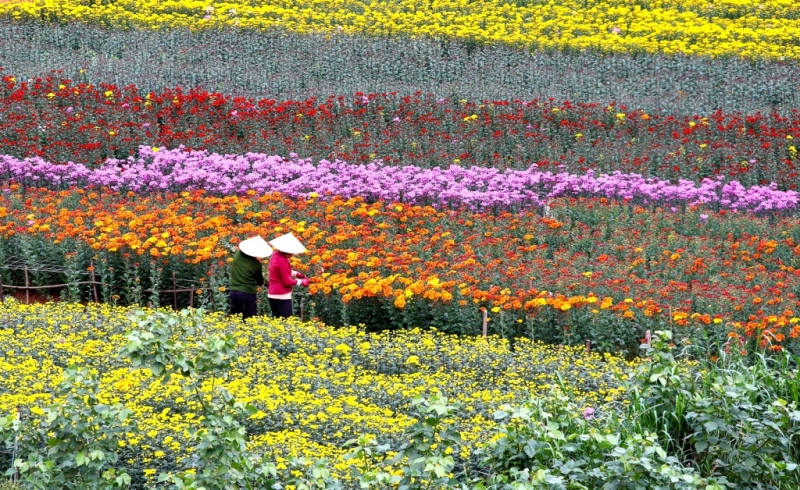 Nhat Tan peach village is famous for the variety of cherry blossoms. These days, the garden is more bustling because many young people come to see the flowers and take pictures with the fresh peach root. .
Specially, on this occasion, you should come to Van Mieu to pray for the first day of the year. Red paper and pen are still there to remind us of the values ​ preserved for a lifetime.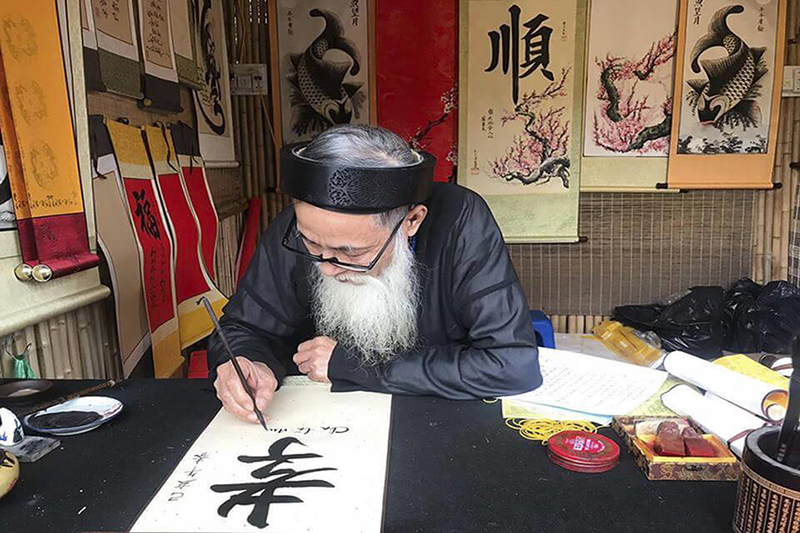 Asking for the first letter of the year is a traditional activity of the East Asians to show respect for knowledge and convey New Year's wishes in letters.
Attend the New Year festivities
In the spring, hundreds of great festivals will take place, attracting millions of tourists to visit. Typical examples are Dong Da festival, Soc temple festival, Hai Ba Trung temple festival, Co Loa festival, etc.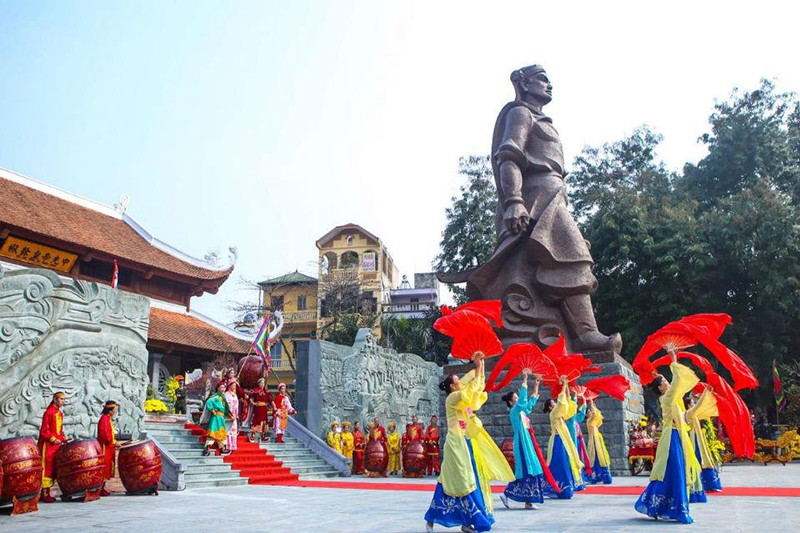 In particular, the Huong Pagoda festival lasts the longest in our country. Tourists come here not only to bless and pray for family and relatives, but also to enjoy the beautiful scenery, majestic mountains, poetic rivers, and interesting caves.
Enjoy cuisine in Hanoi
There are many delicious cuisine in Hanoi such as banh chung, banh gio which brings a unique flavor.