The paradise islands of Vietnam
With the advantage of being a landlocked country, Vietnam always attracts a stable number of tourists every year. In addition to the beautiful beaches, besides, there are countless paradise islands in Vietnam. Let's follow Focus Asia Travel to find out more information about all of them right now!
Diep Son Island
Lying in the calm, warm waters of Van Phong Bay, just an hour north of Nha Trang, Diep Son is a mini-archipelago of small green islands. At low tide, a curving sandbar is exposed, linking three of the islets via a 'sand bridge'. The long sweep of white sand between the three green islands in the blue bay is very picturesque. Although Diep Son is increasingly popular with domestic tour groups, it's best visited independently, because this way you can avoid the crowds.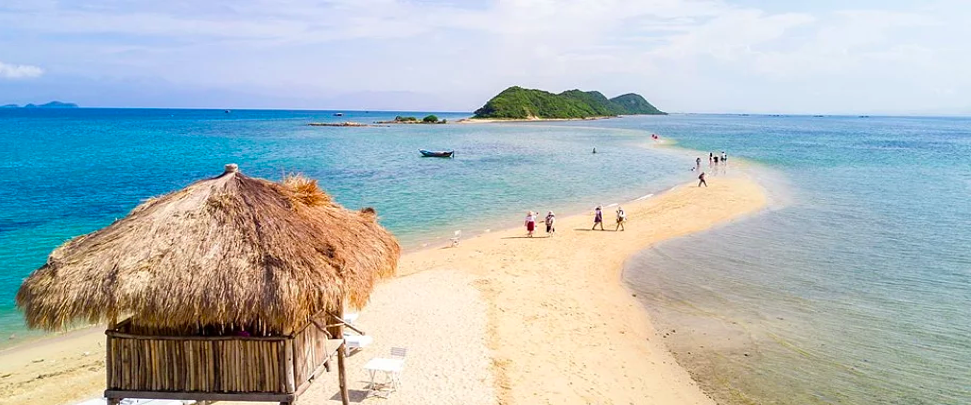 Travel to Diep Son is an easy combination of road and sea transport between Nha Trang city, Van Gia village, and Hon Bip island. Diep Son makes a good day trip from Nha Trang, or as part of a wider exploration of Van Phong Bay and the surrounding area (see Related Posts). A great option for budget travellers is to spend the night on Hon Bip island in a tent or bamboo hut on stilts above the water.
Binh Lap Island
Not to mention its most popular attractions, the coastal city Nha Trang boasts a lot of islands and beaches which are beautiful and still pristine. One of them is Binh Lap Island. Located in Tu Binh sea (Tử Bình) (including Binh Ba, Binh Lap, Binh Hung, Binh Tien), in Cam Ranh District, Binh Lap Island (Bình Lập) is less known to tourists because its location is almost separated from outside. It is called the "Maldives of Vietnam" because of the white sand beaches and clear blue waters. This island has sunny but cool and comfortable climate thanks to the sea wind that blows to the mainland.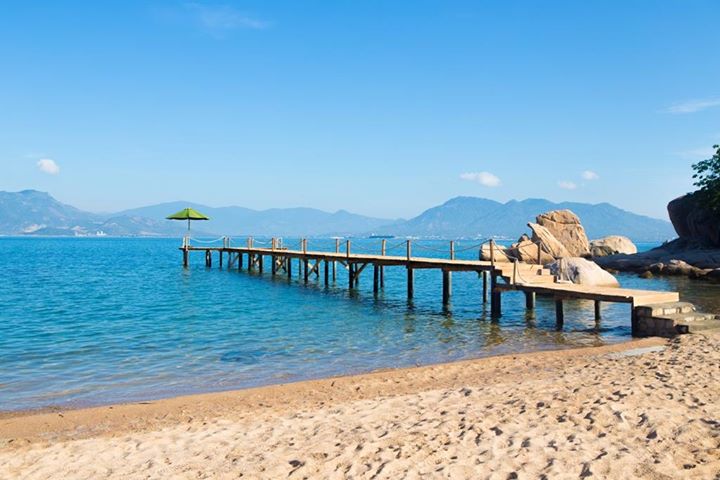 Binh Lap is about 80 km away from the center of Nha Trang city and 50 km from Cam Ranh airport. Apart from breathe-taking landscape, this island also has resorts on the sea and beautiful coral reefs that are hidden under clear blue seawater.
Ly Son Island – Vietnam's most beautiful sea and islands
A volcanic island surrounded by a ring of reefs, Ly Son is a striking, stark, and geologically fascinating destination, off the coast of central Vietnam. Three large, extinct volcanic craters dominate Ly Son. Inland, the island is barren, dry, and sandy, its flat patchwork of fields rising violently to dramatic cliffs that plunge to the brilliant-blue sea. The water quality around Ly Son Island is among the best in Vietnam. But this isn't your typical tropical island: Ly Son doesn't have long, sandy beaches, brushed by coconut palms. What it does have are coral reefs, crystal-clear seas, twisted rock formations, black cliffs, mesmerizing crater-top views, and one of the most dramatically situated beaches in Vietnam.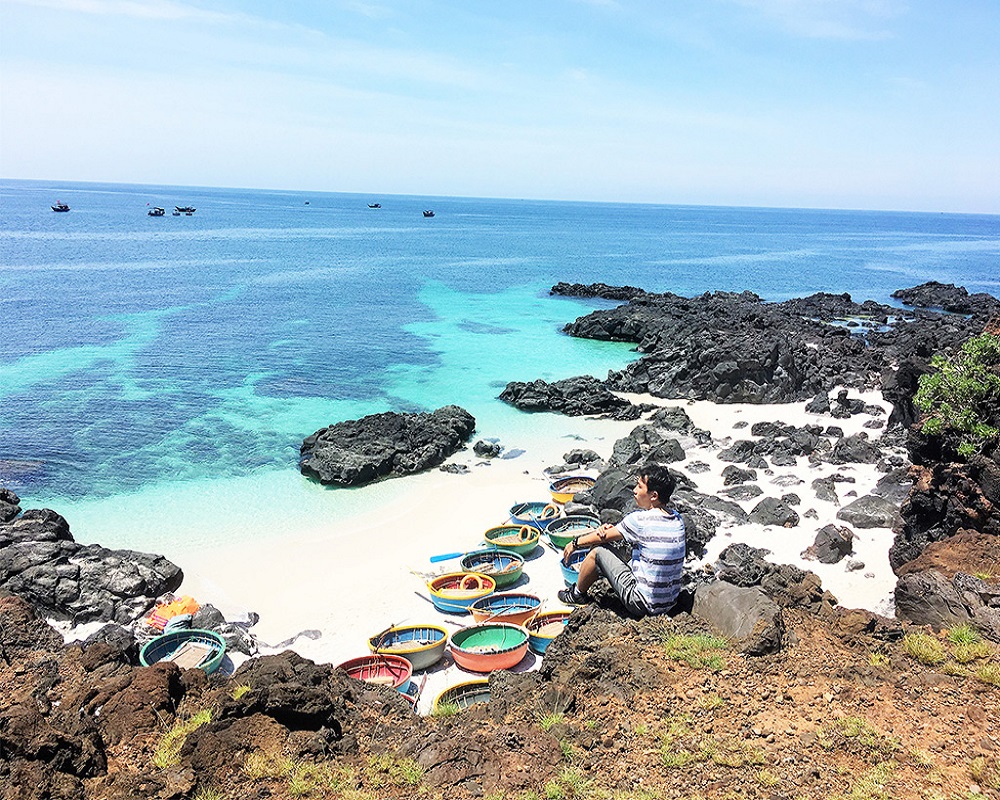 Easily reached by regular, 30-minute, fast boat ferries from Sa Ky Port, in Quang Ngai Province, Ly Son Island has fired the imagination of young, Vietnamese backpackers for several years. But foreign travellers have yet to arrive in numbers. Famous for its seafood and garlic, which grows in the island's rich, volcanic soil, the time is right to visit Ly Son Island. Accommodation is plentiful and cheap, and there are lots of things to keep you busy, including hiking the island's volcanic craters, riding a motorbike along the coastal roads, swimming in the blue ocean, snorkeling the reefs, and taking a boat to Dao Be Island, which is an absolute gem.
Nam Du Island – Vietnam sea tourism island
The weather in Nam Du is quite similar to Phu Quoc. From November to April, the skies are clear, the sea is calm, and the colors are luminous. From July to September, the prevailing winds from the west come and bring rains from the Indian Ocean. The sea is rougher and winds are high, so the boats to the islands are often canceled due to bad weather.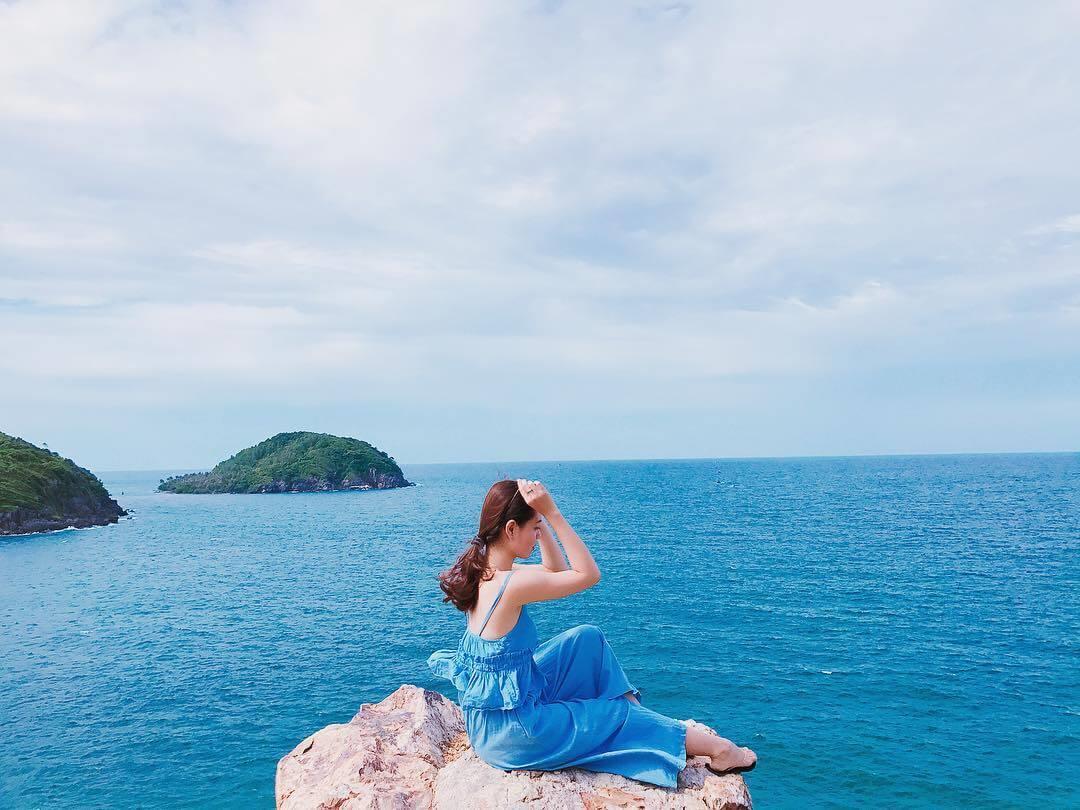 Like other parts in Vietnam, Nam Du also has 2 main seasons: the dry season which lasts from December to March and the rainy seasons last from April to November. It is obvious that the dry season is an ideal time to visit Nam Du as the seas are calm, the temperature is comfortable and the weather is consistent. Therefore, it is a favorable season for taking part in a whole lot of other activities and exploration. During this time, there are more ferry's running. You can also visit the island during the rainy season, but there is a great chance that you may need to cancel your trip due to a big storm.
Vietnamese sea and islands are indeed like a beautiful picture of paradise. Hopefully one of the above places will be your next travel destination.