The climate of Dalat? When should I go to Da Lat?
Dalat has always been mentioned as a tourist paradise which is not only attractive for Vietnamese people but also foreign people. Da Lat's climate is extremely temperate. With beautiful natural scenery and colorful flower hills, Focus Asia Travel today will show everyone all about Dalat.
1. Typical climate of Da Lat
Referring to Dalat tourism, people will immediately think of sweaters, scarves, gloves … Everything to keep the body warm. Therefore, in every season in Dalat, you will encounter a typical cold climate. Those who are accustomed to the tropical heat will feel cold when going to Dalat. The average temperature here all year round is not more than 20 degrees Celsius, which is why many people often compare Dalat with an European sky in Vietnam. 
Early mornings in Da Lat, visitors often see fog covering the city. By noon, the weather was quite dry which is sunny but not too hot. In addition, the atmosphere in Dalat is also very fresh. The exceptionally cool climate and beautiful scenery makes Dalat become the hottest tourist attraction in Vietnam.
2. Which season is the best to travel to Dalat?
There are many ways to divide the climate here. It is divided into rainy season, dry season or flower season. Before answering the question which month is the best to go to Dalat, you need to answer the question "what do you love in Dalat?". Do you love the romance of cherry blossoms, love the bustle of Tet atmosphere or love the sadness of Dalat on rainy days? Depending on the preferences of each person, you can choose the best time to come here. You can refer to the following suggestions:
2.1. Travel to Dalat from October to December
For those who like the cold of Dalat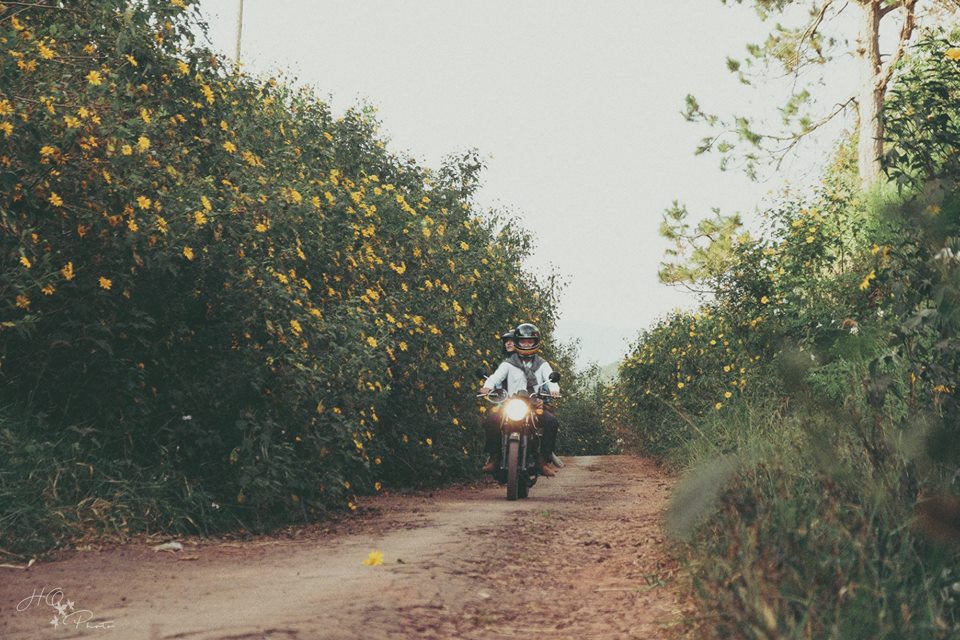 October to December is when Da Lat starts entering the dry season. People often whisper to each other: "Go away, Dalat is cold this season!". Dalat, however, is really attractive and interesting in this season. People still like the cold of Dalat. 
2.2 Traveling to Dalat from January to April
Tet in Dalat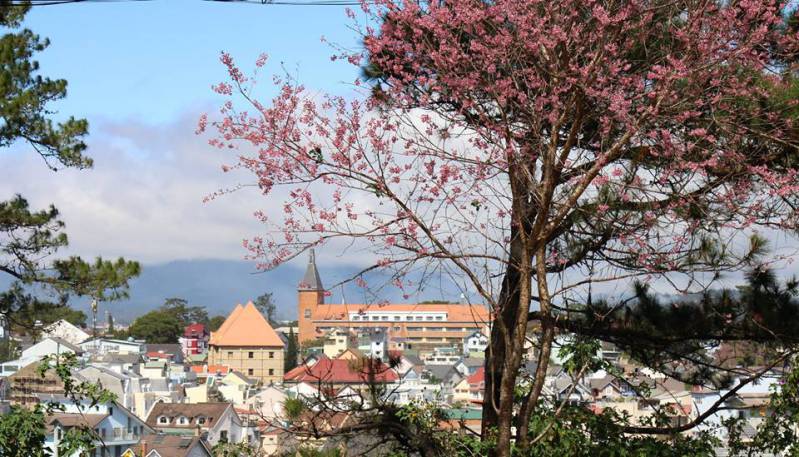 Traveling to Dalat from January to March – the first months of the year is a golden opportunity for people to admire many outstanding flowers of Da Lat. The Lunar New Year is cold but bustling and full of romance. On the street at this time, you can easily see tourists with traditional ao dai, with peach blossom in hand taking photos, walking in the street. 
Above is the extremely necessary information for your trip there. Please pay attention to the climate and weather here to choose the right clothes. I wish you a very happy and meaningful trip!