The 6 Most Beautiful Beaches in Da Nang
In addition to Phu Quoc and Nha Trang, Da Nang also owns a lot of beautiful beaches. Let's follow Focus Asia Travel to find out more information about 6 most beautiful beaches in Danang.
My Khe Beach – the most charming beach on the planet
My Khe Beach was voted to be one of the sexiest beaches on the planet by Forbes magazine. With the 90- m coastline, smooth white sand and crystal- clear water,  My Khe beach is an ideal place to travel and relax.
In addition to swimming at My Khe beach, there are also many attractive activities such as diving, watching coral, boat racing, etc and many other attractive sea games.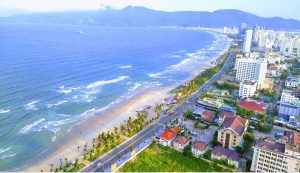 Non Nuoc Beach 
Non Nuoc Beach is shaped like a circular bowl around the foot of Ngu Hanh Son Mountain. It is famous for its beauty, freshness and cleanliness. The white sand stretches to 5 km. Thanks to the gentle slope, crystal- clear water, this place has a warm climate in winter and very cool in summer.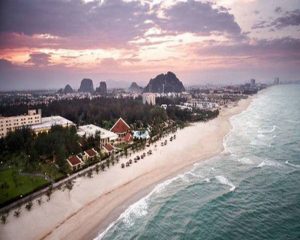 Address: Hai Hai Ward, Ngu Hanh Son District, Da Nang City
Bac My An beach
Bac My An Beach in Ngu Hanh Son district is about 7km from the city center, with a coastline of nearly 4km with white sand, blue sea and resorts. Bac My An Beach is considered as a resort of international stature.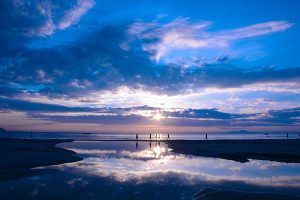 Bac My An area has 5 points which are considered as beautiful beaches including T18 beach, My Da Dong 2 beach, My Da Dong 3, Bac My An and Furama hotel area. You can choose the locations that is the most suitable for your budget.
Address: Bac My An Ward, Ngu Hanh Son District, Da Nang City.
Nam O Beach
17km northwest of Da Nang city center, Nam O beach has a moderate slope, along the foot of the mountain with a charming landscape, which is suitable for bathing and sea activities.
Coming to Nam O beach, you can discover the features of famous traditional craft areas such as: Cam Le sesame dry cake or mat weaving and traditional sea festivals.
Address: Hoa Hiep Ward, Lien Chieu District, Da Nang
Xuan Thieu beach
Xuan Thieu Beach is one of the most beautiful beaches in Da Nang. The sea water in Xuan Thieu is very clean, green which create a romantic natural scenery like a picture.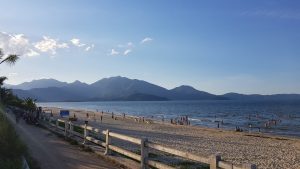 Address: Xuan Thieu Ecotourism Area, Lien Chieu District, City. Danang
The beaches of Son Tra peninsula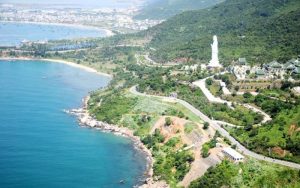 From the center of Da Nang city across the Han River bridge about 8km, Son Tra peninsula is surrounded by beautiful beaches such as: Bai Nam, Bai Rang, Bai But, Bai Tien Sa, Bai Con, Bai Bac, etc. Beaches In Son Tra peninsula has a steep slope, blue water, which is very suitable for resort services.
Above are the beautiful beaches of Da Nang which are worth exploring. So let's explore Da Nang beach with Focus Asia Travel right now !!