Surfing In Vietnam – The Best Experience No One Should Miss
Surfing is becoming increasingly common in Vietnam, especially along the country's windward coasts. It is ideal to pursue the sport since there are many long stretch beaches with spectacular scenery.
I. Overview about Surfing in Vietnam
Vietnam is a nation in Southeast Asia with a nearly 3000-kilometer-long coastline. Although the exact roots of surfing are obscure, it is regarded as one of the oldest activities on the planet. Surfing's frontiers expanded as surfers began to move around the globe in search of new waves and beautiful locations for the sport. The tale of surfing in Vietnam is thought to have begun during the Vietnam War. Thousands of US soldiers arrived in the country for the fighting. They saw the atrocities of war, but some of them even found new waves crashing along the country's coastline. Whenever they had the opportunity, they went sailing.
II. Best Time for Surfing in Vietnam – When to Surf?
Vietnam has a tropical monsoon season with warm weather all year. From November to March is the perfect time to go surfing in Vietnam. During this time, typhoons are common, bringing strong waves that are suitable for surfing. Furthermore, the temperature ranges between 25 C (dry season) and 30 C (wet season).
III. 5 Best Places to Go Surfing in Vietnam – Where to Surf?
1. Vung Tau
Vung Tau is one of Vietnam's most popular surfing destinations. It's a perfect weekend getaway for both locals and international visitors, and it's just 90 kilometers from Ho Chi Minh City. The whole length of the beach is surfable. However, we strongly advise surfing at the back beach rather than the front beach. Many seasoned visitors say that the back one is the best in the entire world. It stretches for 3 kilometers and has several unidentified and unsurfed splits. Most notably, the waves are powerful and perfect for surfers at all skill levels.
The perfect time to surf here is in the mornings during the winter when the tide is low and the wind is not too high. When there is good wind, you can even try kitesurfing on this beach. If you want to learn how to surf or kite surf professionally, go to Vung Tau Beach Club in the middle of the back beach. It's not difficult to find them whether you want to rent surf equipment or take some paddleboarding lessons.
2. Nha Trang
For a long time, Nha Trang has been a popular tourist destination due to its many gorgeous beaches that extend for more than 7 kilometers. Apart from swimming, many visitors enjoy surfing, a sport that is relatively unknown in the world. However, there are several nice surfing spots in this central coastal region. Typhoons in the Philippines bring storms to the coast of Nha Trang from October to April, creating good swells that draw many surfers from Vietnam and other countries to the beach.
Nha Trang has three major surfing spots: Bai Dai (Long Beach), City Reef, and Dark Reef. Long Beach's 5 km sandy coast is ideal for novice surfers, while City Reef is better suited to both beginners and more experienced surfers. The Dark Reef is well-known for its excellent rights and lefts, which are suitable for intermediate and experienced surfers. To grab the best waves here, paddle about 300 meters from the beach. However, boat transfers are still available. Often, note to review the weather forecast ahead of time so it is not possible to go at low tide. High swells of over 3 meters can also be seen in some Nha Trang locations, which could draw experienced surfers.
3. Danang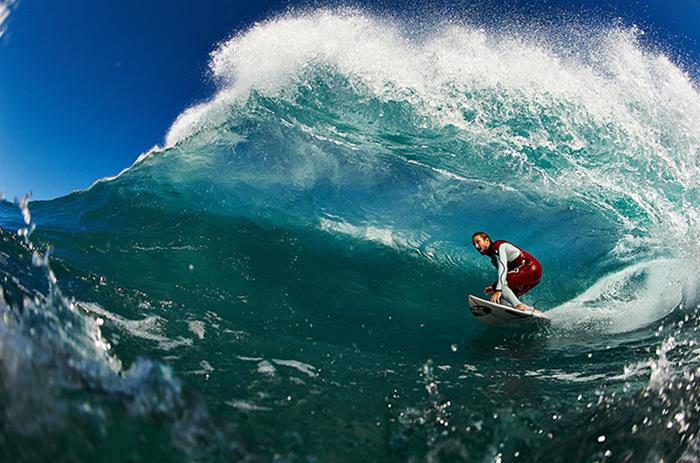 After the beginning of 2019, surfing has grown in popularity in Danang, with more than ten commercial establishments dedicated to the sport. They have surf lessons, surfboard rentals, as well as fun restaurants and bars. As a result, there has been a significant rise in the number of surfers visiting Danang to gain surfing experience. Danang is a must-visit surfing destination in Vietnam due to its mild environment and long stretches of beaches with gorgeous waves.
This operation is best done between September and March when the water temperature is about 27 degrees Celsius. There are many surfing spots in Danang, but My Khe Beach, also known as China Beach, is the best. It is a popular destination for expat surfers and is gaining popularity among locals. It is 30 kilometers from the center of Danang. Beginners can go to the pool. If you're looking for a surprise, go to Non Nuoc Beach and Nam O Point, where you'll find high-quality waves.
4. Mui Ne
Mui Ne is a real paradise for both surfing and kiteboarding. Mui Ne has it all: long beaches, crystal blue water, fine sand, new seafood, and an abundance of tropical fruits. Kite surfing was brought to the country 15 years ago, and Mui Ne beach remains the most appealing location to pursue this sport due to its excellent wind conditions. It will provide you with an entirely new surfing experience. You will surf with additional fun kites, use the wind to surf on or even climb out of the sea, and even attempt aerobatics and experience a deep sense of victory over nature. Isn't it incredible?
Mui Ne's weather is distinct due to its sandhills. The rainy season does not have an effect on your surfing vacation plans. Its daily average temperature ranges between 23 and 30 degrees Celsius. With no skyscrapers and charming scenery, the place is a perfect diversion from the hustle and bustle of cities. During the day, the sky is filled with bright kites fluttering in the breeze. This image provides visitors with a sense of calm and aids in the release of tension. If you are a beginner, you can begin by enrolling in one of the kitesurfing schools offered by the majority of resorts in front of Mui Ne beach. The cost is just between $100 and $300.
5. Phu Quy Island
Phu Quy island is approximately 6 hours by ferry from Phan Thiet – Mui Ne. This beautiful island is relatively isolated from the hustle and bustle of the mainland. This location is perfect for surfers to visit with a surfboard because of the nearby coral and deep blue water. However, in contrast to other locations, this island is difficult to reach. Prior to leaving from the mainland of Phan Thiet, you must apply for a permit to enter the island. A ferry trip can take anywhere from 3 to 7 hours. Furthermore, since wind and waves on this small island often go hand in hand, this might be the best spot for surfers who want to pair surfing with windsurfing or kiteboarding.