Relaxation in Cam Ranh during the Lunar New Year
Located about 40 km from Nha Trang city center, Cam Ranh is one of the wonderful choices for many tourists this Tet holiday. The city possesses pristine beaches and bays which is an ideal opportunity for tourists to contemplate the spectacular scenes in Cam Ranh. Relaxation in Cam Ranh in Luna year is definitely one of the great options for you to close up with your family and close friends.
Cam Ranh tourist destinations during Tet holiday
Long Beach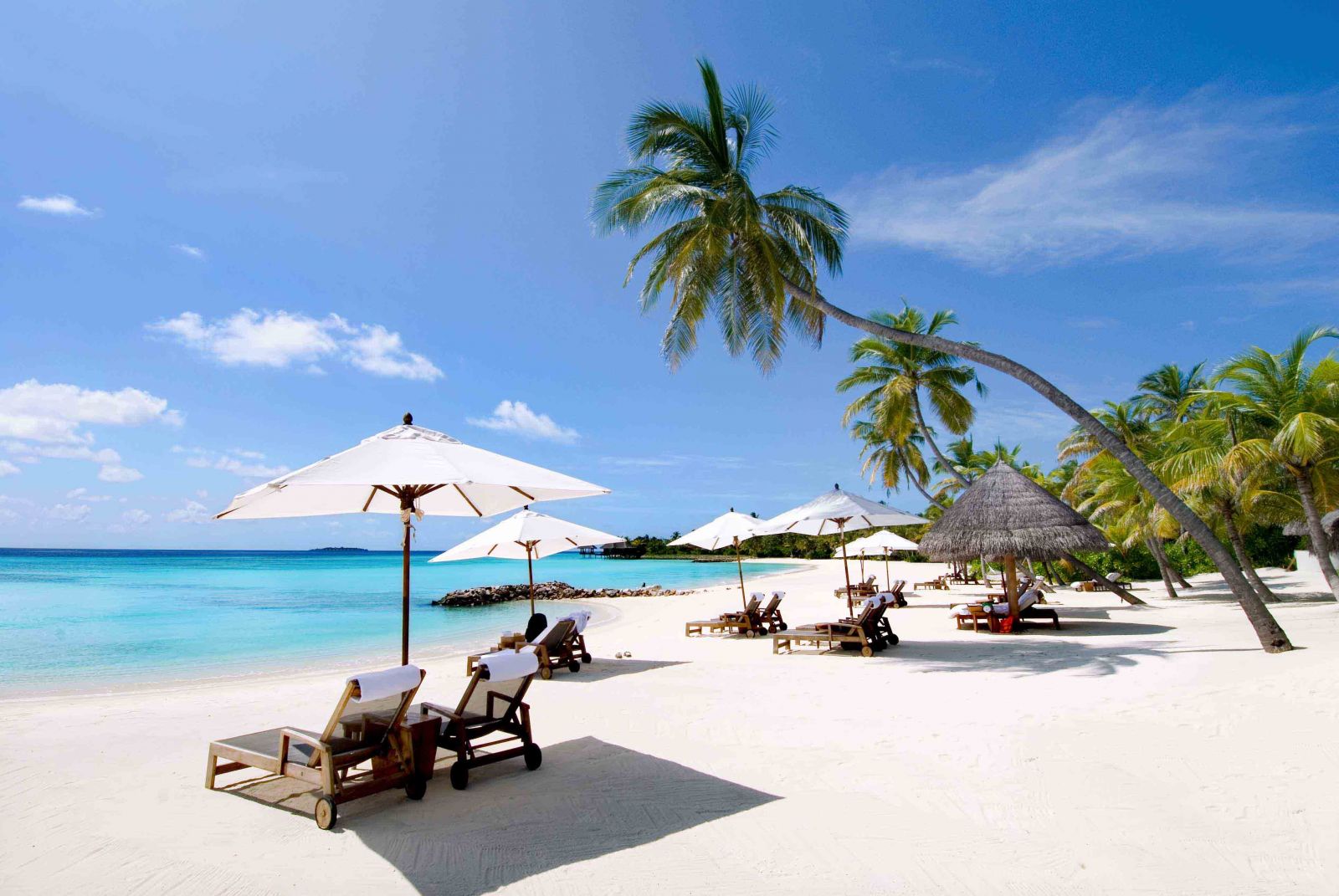 Long Beach (Bãi Dài) is quiet like a teenage girl who is a little shy and quiet.  If you love the pristine water and a peaceful natural scenery, visitors should come to Long Beach (Bai Dai). About 10 km from the airport towards Nha Trang city, the beach possesses the smooth white sand.
The sea water here is clean all year round, especially in the dry season from January to August. Here, visitors can swim or rent basket boats, canoes to fish or squid fishing. There are many businesses in Bai Dai that provide diving services to watch coral with prices from 800.000 to 1.000.000 VND.
Binh Ba Island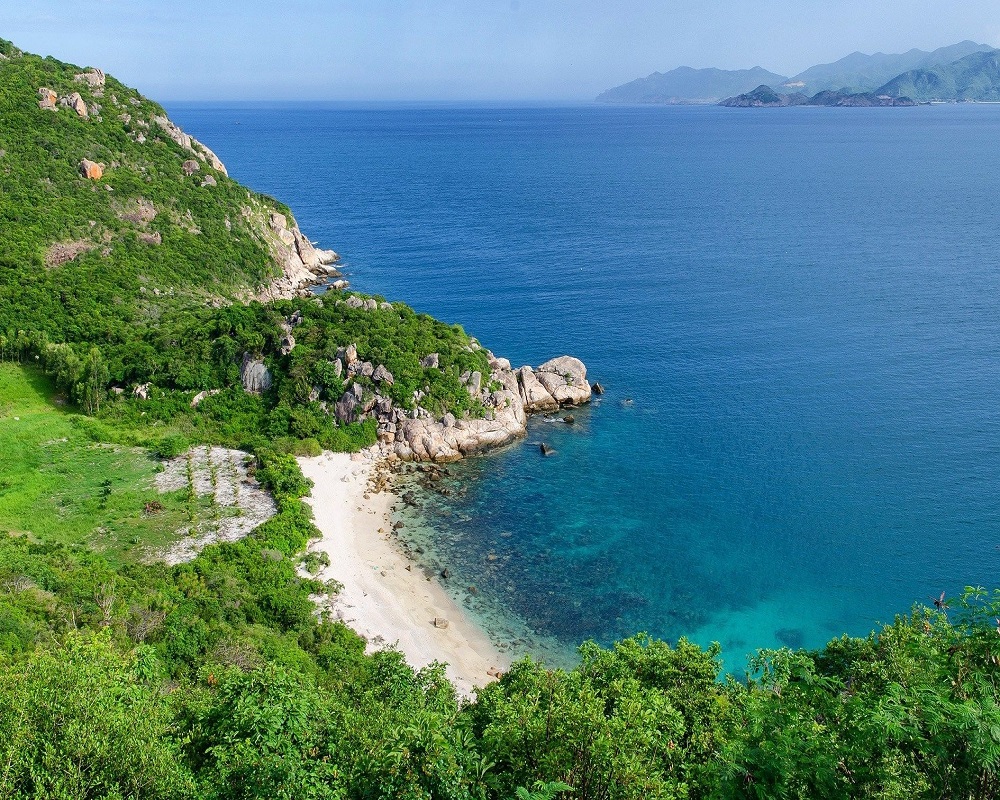 Located far from Cam Ranh Bay about 15km and Nha Trang city about 60 km. Binh Ba Island is also known as the "Lobster island", a tourist destination should not be missed in your trip to Nha Trang with wild scenery, sunshine, smooth white sandy beaches…
There are many games on this island such as motorcycling, banana boat swimming in Nom beach. When visiting the island, you can also visit Rua Islet and Co Islet (old blockhouse).
Tu Van Pagoda – a world of coral and shells
Tu Van pagoda was built in 1968 on Ba Thang Tu Street, 60 kilometres south of Nha Trang. For many years now, monks at the pagoda have been using dead coral and seashells to build many different works, turning the pagoda's space into a museum of coral and shells.
Tu Van pagoda is a popular spiritual destination with both locals and tourists. Since 1995, the monks in the temple have built a stupa, miniatures made of solid coral and shells.
Up to now, the stupa has a rough, timed-colored look, adorn the purity of the temple. Here, visitors can meditate or visit the "hell floor", built through the ground with scenes such as the Nai Ha bridge, the scene of torture.
Hon Ba nature reserve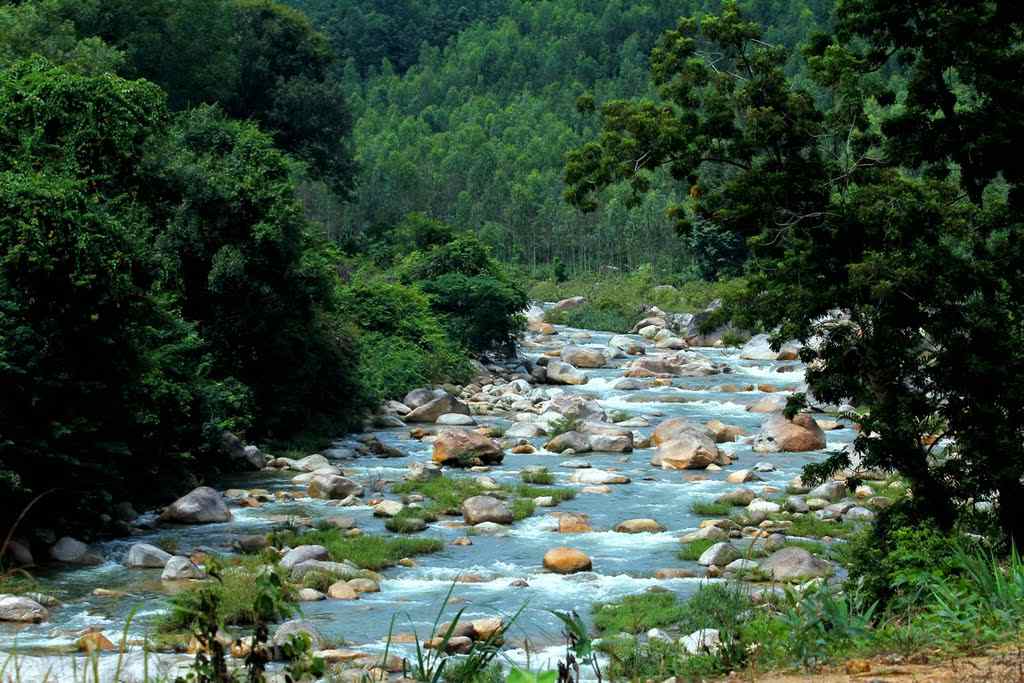 Situated 60 kilometers from Nha Trang, the Hon Ba Nature Reserve (Khu Bảo Tồn Thiên Nhiên Hòn Bà) covers an area of almost 47,000 acres. This ancient forest region is awash with wild nature and was established in order to protect and preserve the unique biodiversity of the area, including resources, wildlife, and flora. The reserve is home to almost 600 different types of plants and 255 species of animals, including many endangered species.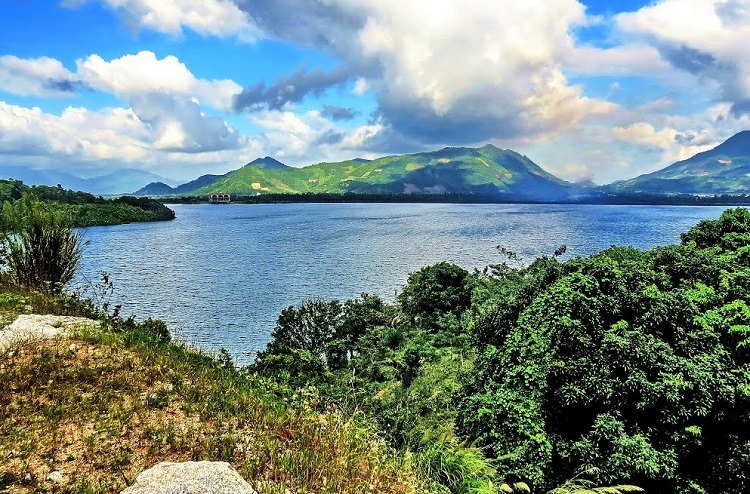 A long and winding path leads through the mist to the peak of Hon Ba Mountain, which sits at an altitude of 1500 meters, allowing it to enjoy a cool yet humid client all year-round, contributing to the area's rich biodiversity. From the top of the mountain, spectacular panoramic views of the region unfold, and there's also the small wooden house of the French doctor, Alexandre Yersin, who established the path to the peak of the mountain a century ago.
Binh Hung Island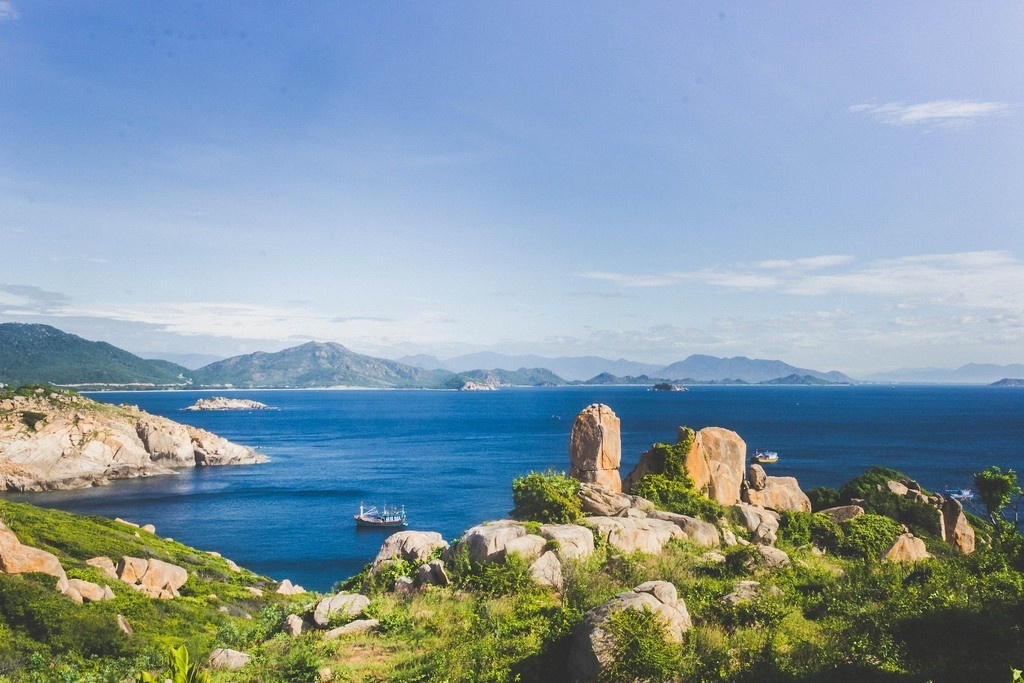 Binh Hung Island is located quite near to Binh Ba island and known as a "hidden gem" of Khanh Hoa. Tourists often visit both island at one time. And like Binh Ba, Binh Hung's beauties remain intact from influences of tourism. 
When setting foot on the island, you will be immediately fascinated by the blue sea and the white sand. The beaches here are not as long as in Mui Ne or Nha Trang but it's always clean.
You can see the coral right under your feet. Especially, on the beaches are rocks with many vivid shapes, designs and colors.
Cuisine for Cam Ranh resort during Tet 2020
Cuisine is indispensable in every trip. Focus Asia Travel suggests some typical dishes for this Tet holiday in Cam Ranh.
Banh hoi long heo (Soft thin vermicelli with Pork's guts)
In Cam Ranh, the " Banh hoi long heo" is so popular that it can be sold in any markets. When eating, this cake is spread with a layer of onion fat or chopped chives fat, sprinkle a little dried onions on top, depending on each person's preference.
Location: Ba Ngoi Market, Market No. 9.
Noodles in Quang Cam Ranh
Get up early in the morning to go to Thuy Cat Noodles, let's immediately call a special bowl with soft and unbroken noodles. A bowl of chicken, pork, shrimp, peanuts, served with sprouts, chopped lettuce and grilled rice paper is definitely a perfect combination. Then mixing all together, squeezing more lemon slices and adding a few chili slices. 
Address: 31 Nguyen Thai Hoc, Cam Loc Ward, City. Cam Ranh, Khanh Hoa.
Pan pancakes
Address: Chi Chi Pan Pancakes – 66 Nguyen Trong Ky, City. Cam Ranh, Khanh Hoa (Opposite Ba Ngoi fishing wharf)
The cake mold is a large pan and the dough is coated with a thin layer which is filled with chives, squid shrimp, quail eggs. Raw vegetables for a full plate, crispy, sour, crispy melons is free ordered. The sauce is both sweet and sauce. You just need to mix it all into the bowl and add the fish sauce.
Cam Ranh Seafood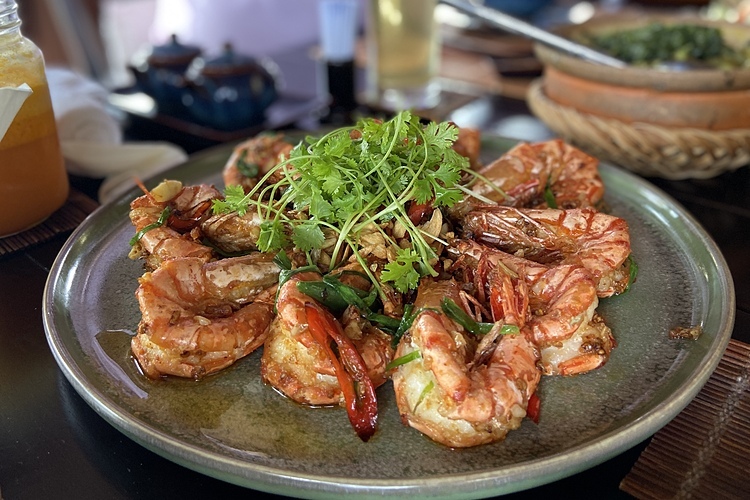 Coming to the sea, visitors cannot miss the seafood. In Cam Ranh, the most famous dish is lobster, blood cockle with a variety of processing methods. You can enjoy this dish at Thuy Trieu restaurant, Bien Rung restaurant or Cau Moi seafood. The seafood here is fresh and competitive prices.
Cam Ranh resort
Visitors have many choices of accommodation services from budget to high-end. For swimming and relaxation, you can choose The Anam Cam Ranh Resort, which is fully recognized by Luxury Travel magazine as the best luxury resort of Australia in the world.
The resort has a total of 77 villas and 136 rooms, located on a stretch of white sand beach. Here, guests can enjoy facilities such as swimming in three public pools or private pools in the resort or joining Vovinam martial arts class, watching movies at the theater, spa therapy, meditation and yoga lessons.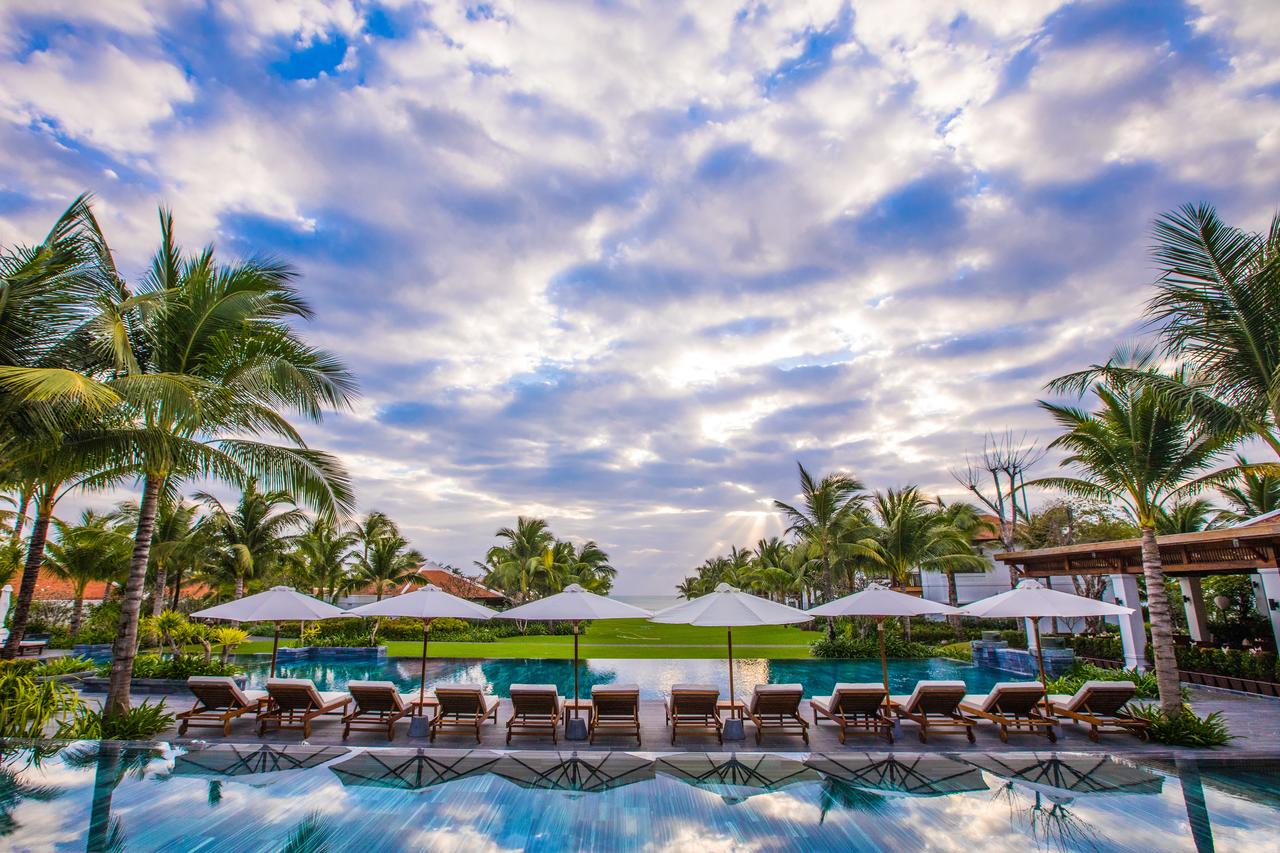 The restaurants in the resort serve a variety of dishes both Vietnamese and international cuisine. In addition to the buffet, you can also enjoy many fresh seafoods at the beachfront restaurant or sip cocktails.
In addition, on weekdays evenings, there are also painting exhibitions.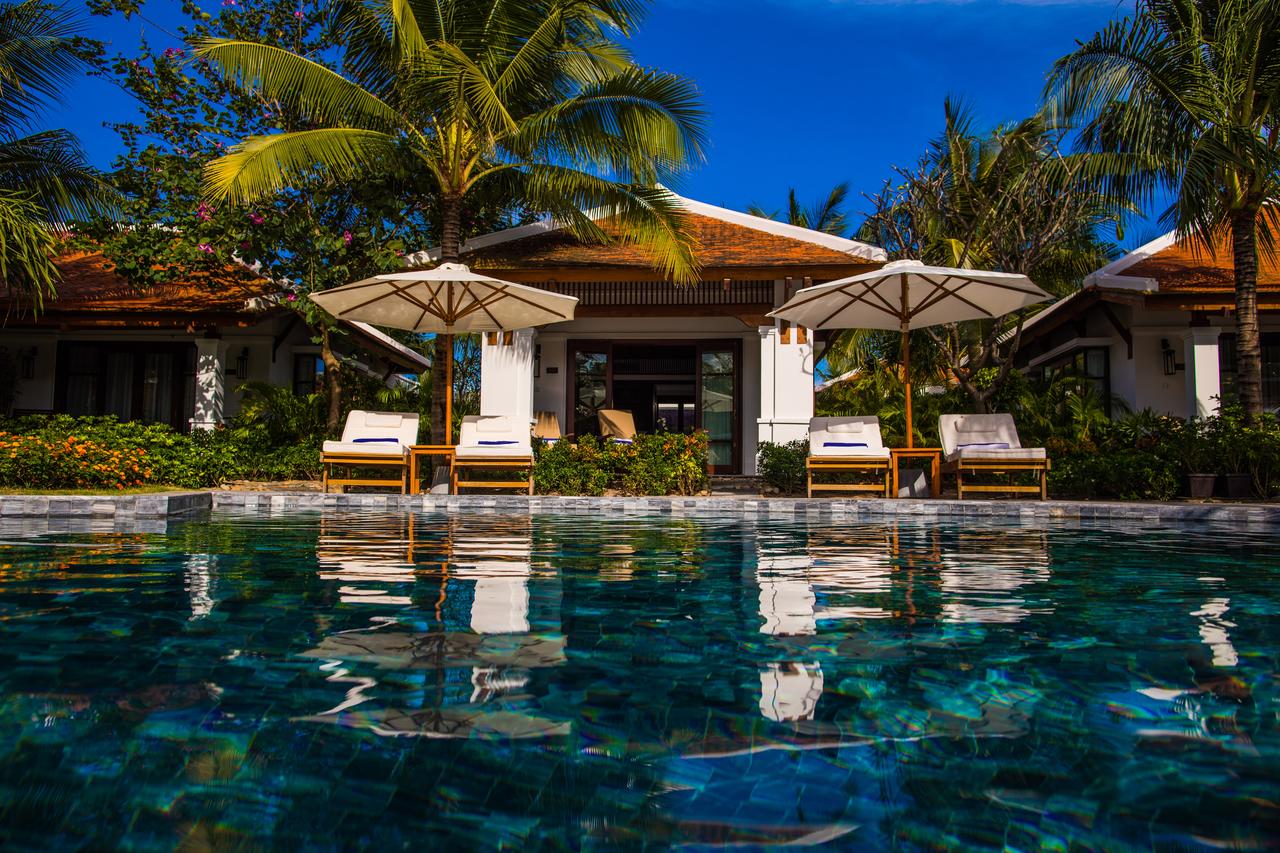 Above is a vacation trip in Cam Ranh during the Lunar New Year that FocusAsiaTravel recommends for you. Hope you have a happy Lunar New Year.