Spring on Pho Tru, Ha Giang
Ha Giang not only has enchanting ripe rice fields but it is also a place that appears like a picture with house lines surrounding the clear blue lake – Pho Tru, Ha Giang.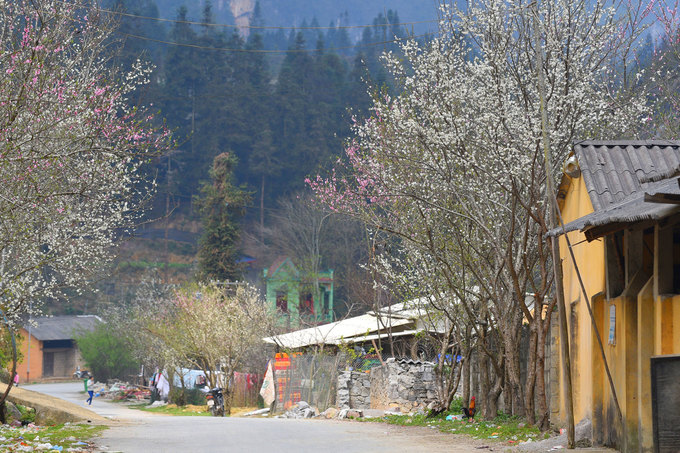 Pho Tru is a small village near the center of Pho Bang town, Dong Van district, less than 5 km from Pho Bang border gate. This place is blessed with charming young beauty and the highlight of the 1-hectare Dragon Lake in the middle of the village. It is said to be a rare thing in the rocky plateau, which is respected and preserved by indigenous people.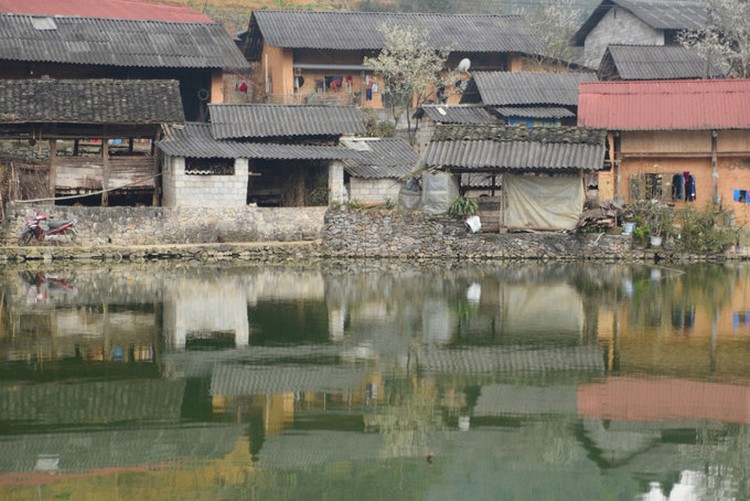 Surrounding Dragon Lake are the ancient folds of house roofing with yin and yang tiled roofs, bearing bold traditions of ethnic minorities here. When spring comes, Pho Tro becomes more charming due to the blooming cherry blossoms and plum.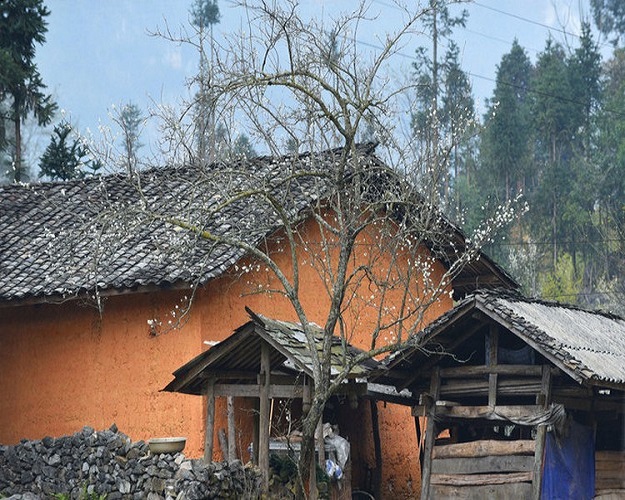 Stone fences typical of Dong Van plateau are located along Dragon Lake. Pho Tru was selected as a pilot by Dong Van district for a new rural program, aiming to turn this place into a tourist cultural village. Today, Pho Tru has a solid village headquarters and a spacious primary school. Besides, there is an inter-village concrete road to each house. Households were supported to build toilets and bathrooms.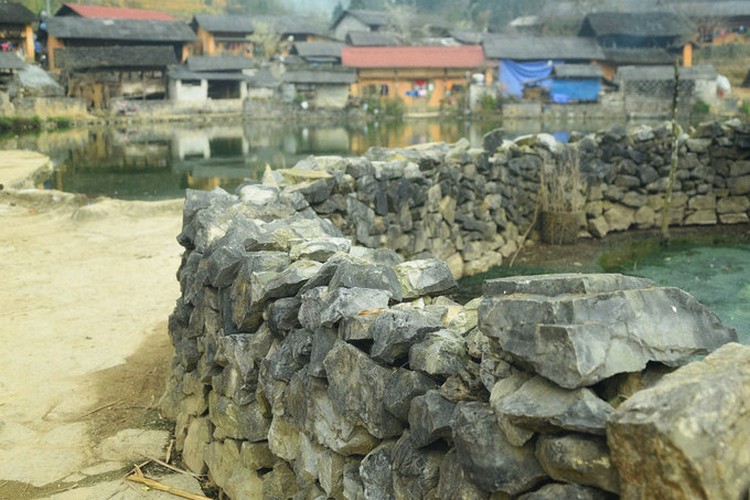 A corner of the house is reported at Pho Tru. The texture and materials of this house make the interior warm in winter and cool in summer. Besides Ha Giang, visitors can also find reported houses of other ethnic minorities in Lang Son, Lao Cai, etc.
In Pho Tru, Ha Giang, there are rows of yellow canola flowers blooming next to the rock fences in the village. The best time to go to Pho Tru and Dong Van rocky plateau is  February or mid-March.
To get here, visitors going near Pho Bang market will see a small concrete road below, which is the entrance to Pho Tru village.