Special experiences in Dalat
Da Lat has always had a special charm for tourists everywhere because of its fresh air and quiet space. Coming to Da Lat, you will surely be overwhelmed by the poetic natural scenery. Let's follow Focus Asia Travel to find out more information about special experiences in Dalat!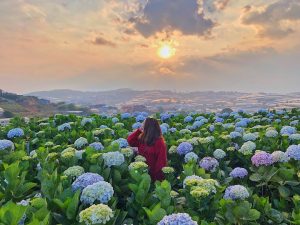 Da Lat is a famous place with 4 seasons so you can experience it every moment. But according to Dalat's travel experience, this city attracts the most tourists in July, August and September (late autumn, early winter). 
Planes:
There are  direct flights from Hanoi, Da Nang or Ho Chi Minh City to Lien Khuong airport (Da Lat) of Vietnam Airlines and Vietjetair. Ticket prices range from 900,000 VND to 1,600,000 VND. Flight times are from 50 minutes to 1 hour 40 minutes.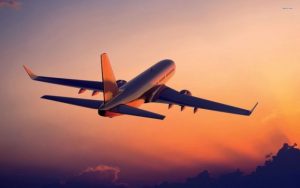 Note: From Lien Khuong airport, you can take a bus to the city center for 50,000 VND; or take a taxi about 300,000VND / time. The airport bus will run continuously during the day, the last stop in Da Lat city is Le Thi Hong Gam street, right at Da Lat market. You should ask the driver the route and the address of the hotel you booked to get off at the nearest stop.
Passenger 
car:
Phuong Trang cars and Thanh Buoi cars have many trips toSaigon – Da Lat with the ticket prices ranging about 230,000 VND (bed) / ticket / way. The buses run continuously and each trip is from 30 minutes to 1 hour.
Phuong Trang coach phone: 08.3837 5570 – 08. 38 333 468 
Thanh Buoi car: 08. 38 306 306 – 08. 38 308 090
Limousine bus
Minh Tri Limousine bus with a passenger compartment of 9 massage seats. Specifically, 4 rows of luxurious leather front seats you can rotate, fall, slide comfortably and 3 rear rows of seats are folded into a bed, providing both luxurious and comfortable space during the journey. 
Ticket price: 250,000 VND / ticket. 
Booking hotline: (063) 655 9999 – (063) 350 8989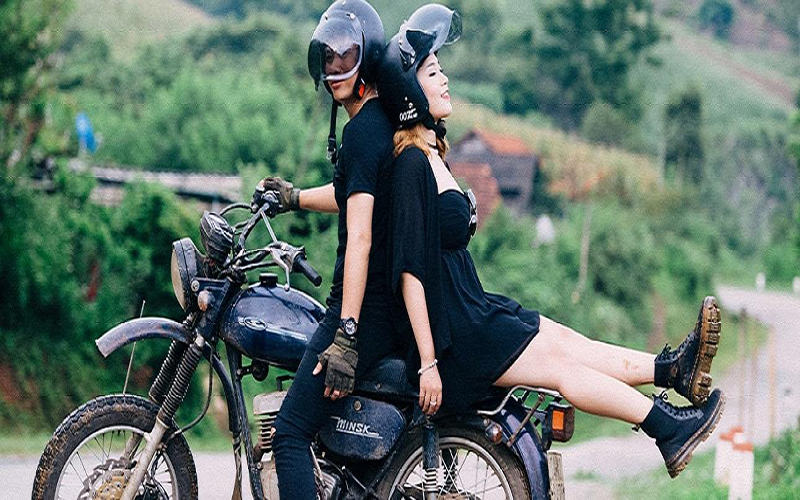 Motorbike
Price: from 80,000 – 120,000 VND / day.
Tandem bicycle: 20,000VND / hour. To rent a bicycle or motorbike, you need to bring your ID card. 
Car rental: Daily rental (from 8:00 – 17:00) from 1 million VND or more, overtime is calculated 100,000 VND / hour. 
Bus
Bus routes from the bus station in the center of Da Lat city follow the routes to the communes and districts of Da Lat and Lam Dong. Fares are calculated on the whole route or by each stage, from 4,000 – 30,000 VND / person.
Where to visit in Dalat?
There are many motels, hotels, homestays and villas for rent, depending on the number of people and the cost you want.
According to Dalat travel experience , you should stay at a homestay to have more interesting experiences.
Home of Dreamers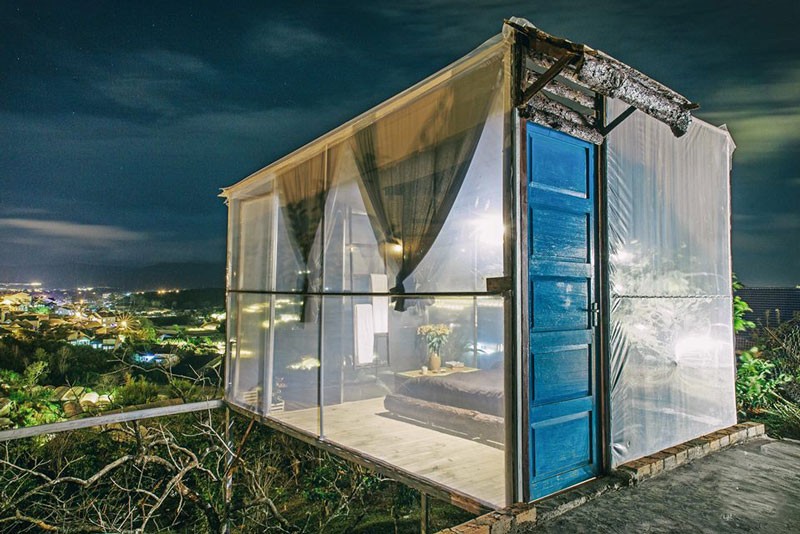 The price of double rooms here ranges from 500-700.000 VND. Dorm rooms are priced at 150,000 VND.
Address: 2/35 Nam Ho – Da Lat. Phone: 096 537 7565.
Email: homeofdreamers.vn@gmail.com
Da Lat Homestay
Being a homestay in Dalat  is known as one of the hottest "virtual living" places in Dalat today. This homestay is always in a full room due to its popularity. If you want to book a room there, you must book at least 10 days to half a month in advance because the number of rooms here is only limited.
Homestay La Nha has many different spaces for guests to choose. Guests can choose to book a wide variety of rooms with a full range of amenities and services at prices ranging from 300000 to 600000 VND / night / room. In addition, you can choose the dorm room with the price of about 170.000 VND / person / night and camping outdoors for about 120000VND / person.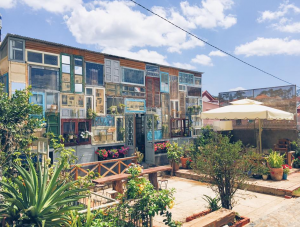 La Jardin Homestay
Located within the city, Le Jardin homestay still has a quiet gentle style of Dalat. Every small corner of the house is also cared by many skillful hands. Wherever you are, you can take a lot of stunning photos.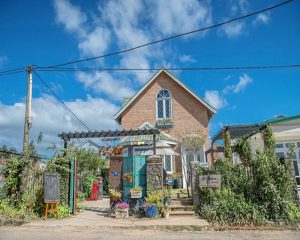 Address: 68 Tran Dai Nghia Street, Ward 8, Da Lat City, Lam Dong 
Jang and Min 'house
Jang and Min 'house is popular for its simplicity and lightness instead of the elaborate decoration. Especially, the space of the room is very suitable forthe Christmas atmosphere. If you are finding a place to stay in this winter, this place is an ideal choice.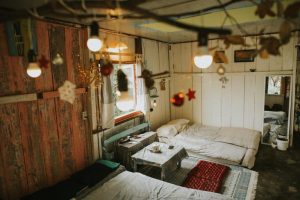 What is better than enjoying a cup of coffee and watching the sunset in such cold weather? 
Address: 16/1 Khoi Nghia Bac Son, Ward 10, Da Lat, Lam