Review the Wind House homestay in Dalat
The Wind House homestay in Dalat is an ideal place to immerse yourself in nature, trees, and hear the birds singing in the morning. Lying in the middle of vast mountains and forests surrounded by windswept pine forests, sitting on a sunny balcony, watching the flowers will be a perfect experience that everyone should try once in their life.
Features of Nha Gio homestay Da Lat
The Wind House homestay has lovely decorated rooms, early sunshine doors, small retro corners decoration with extremely friendly homeowners. Located at the address 50 (old number) Nguyen An Ninh – Nha Gio is a place for you to sip a cup of tea, read a book and enjoy a peaceful life.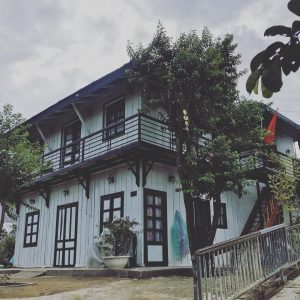 The Wind House homestay in Dalat (about 4km from Dalat market ) has a view of the villa area, Cam Ly airport. The types of rooms available at Nha Gio are dorm, single, double, family basing on the style of the 70s and 80s which is extremely cozy and cute. In addition, the homestay also has a shared kitchen area so that guests can freely use it.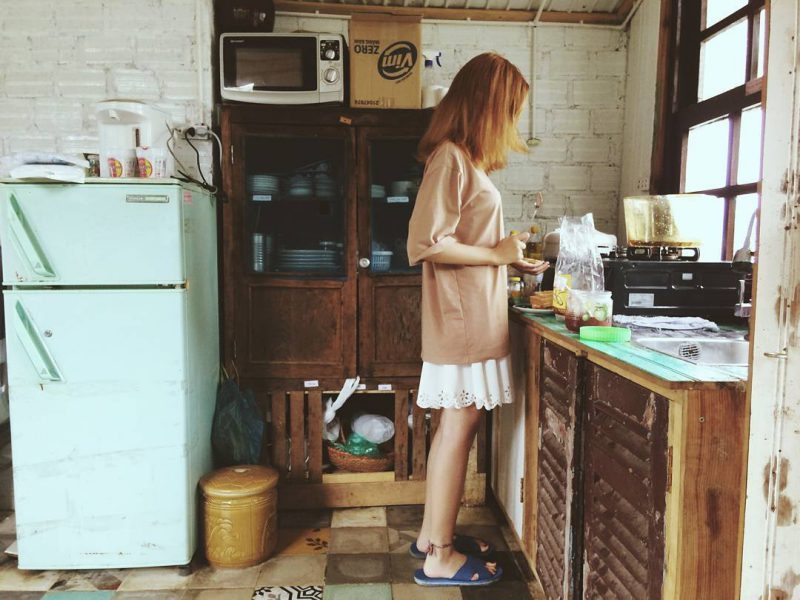 Have you ever enjoyed the cool and gentle breeze from Dalat ? The wind makes us closer and love each other more.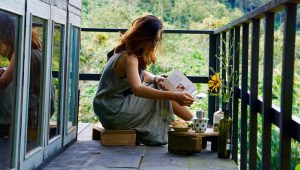 Room rates and room types at Nha Gio homestay in Dalat 
In particular, each room has cute names such as: Little room; Ti Dieu room; Ut Deo room; Co Sau room; Co Tu room; Uncle Nam's room, etc.
– Little Dorm room:  maximum 14 people including toilet, bathroom outside. It is a wooden room with curtain, locker for under bed.
Price: 110.000 VND / person / bed / night
– 2 rooms (Ti Dieu & Ut Deo): 1 bed for 1 person including outside toilet, with a outside view.
Price: 125,000 VND / person.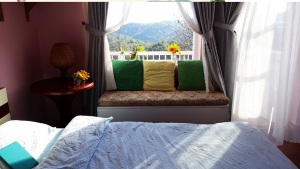 – 3 rooms 1 bed  for 2 people including toilet.
Price 340.000 VND / night.
– 2 bed rooms  for 4 people  in which:
+ Co Sau room: large wooden bed, 2 people 1 bed and toilet.
Price 535.000 VND / night.
+ Co Tu room: 2 large separate beds, with partition in the middle, with balcony, toilet in the room.
Price 655.000 VND / night.
Note: The above rates are not applicable for public holidays, New Year, tec.
Above is a few useful information for who are planning to travel to Dalat. Focus Asia Travel wish you would have a meaningful trip.