Review motorbike rental in Da Nang
Many tourists, especially young people, have chosen motorbikes as the optimal means of transportation during their discovery and enjoyment of tourist attractions in Da Nang. Focus Asia Travel will review the experience of renting a motorbike in Da Nang so that any visitors can enjoy the city and the fresh air of Da Nang.
Why should rent a motorbike in Da Nang?
Many tourist attractions in Da Nang are not far from the city center, so renting a motorbike is an optimal choice. Tourists can easily explore the whole of Danang from the nooks and crannies, eateries, tourist destinations, etc to the most beautiful streets and entertainment areas in Da Nang.
Right in the city, visitors can ride motorbikes to explore the beauty of the bridges: Dragon Bridge, Love Bridge or Tran Thi Ly Bridge, Hoang Xa Road running along the coast, … Or floating markets. language, enjoy delicious dishes, specialties of Da Nang such as Sau tea, spring rolls, etc.
The winding, stretching coastal road leading up to Son Tra peninsula will make visitors fascinated by the beauty of the sea, the landscape or ecstatic enjoying the cool breeze blowing from the sea. Here, visitors can visit and explore the mysterious beauty of Linh Ung Pagoda, Bai But, etc.
8km from Da Nang city to the Southeast, visitors can admire and explore the majestic Ngu Hanh Son, Non Nuoc village with sophisticated stone sculptures, etc. In addition, visitors also can explore Ba Na , Hai Van pass , Hoi An ancient town … easily by motorbike.
By renting a motorbike in Da Nang, visitors can be completely active. You can arrange or change flexibly to suit your visit schedule and save money. A special thing when exploring the tourist attractions in Da Nang by motorbike is to explore the unique beauty of this "livable" city that you can hardly have when traveling by other means.
Things to know when renting a motorbike in Da Nang
You need an ID card or passport and a small deposit. The way to tourist destinations in Da Nang is usually very easy to go, but some places such as Linh Ung Pagoda , Ban Co Peak, Bai Rang, Ba Na, Hai Van Pass … are usually steep. To save gas, easier to move and safer, tourists should choose a gear car instead of a scooter.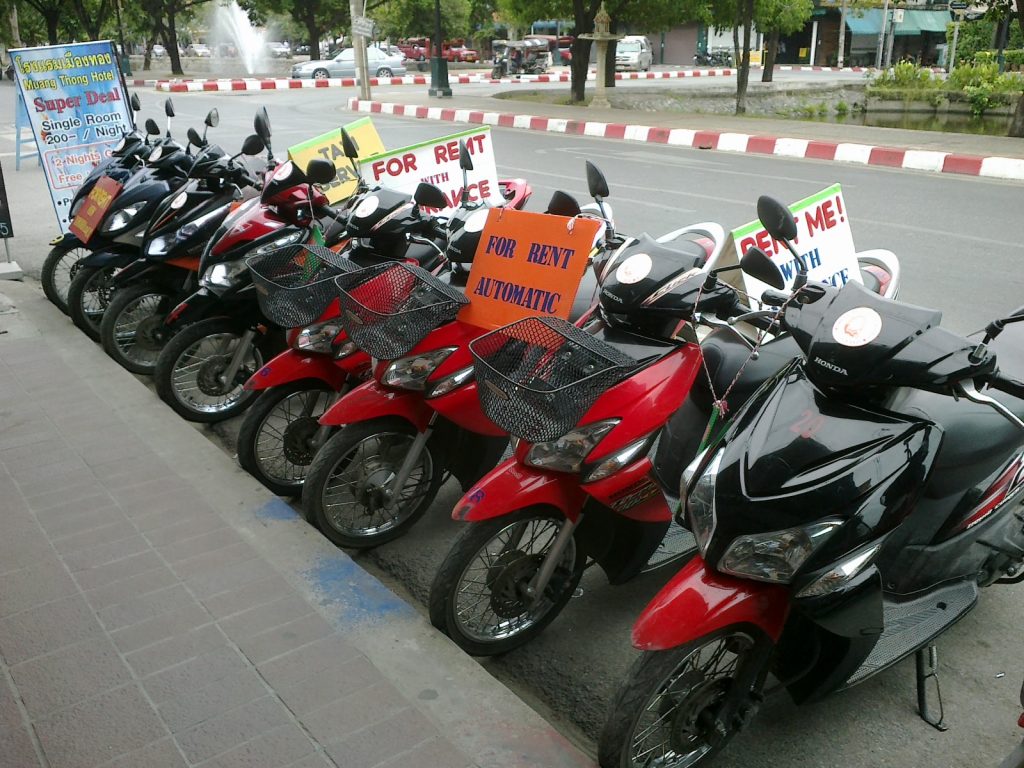 Each motorcycle will be accompanied by 2 additional helmets. Some places also lend raincoats and a map of Danang. Specially, visitors should check carefully before renting. Most motorbike rental services in Da Nang ensure the quality of the motorbike but you should check to ensure your safety.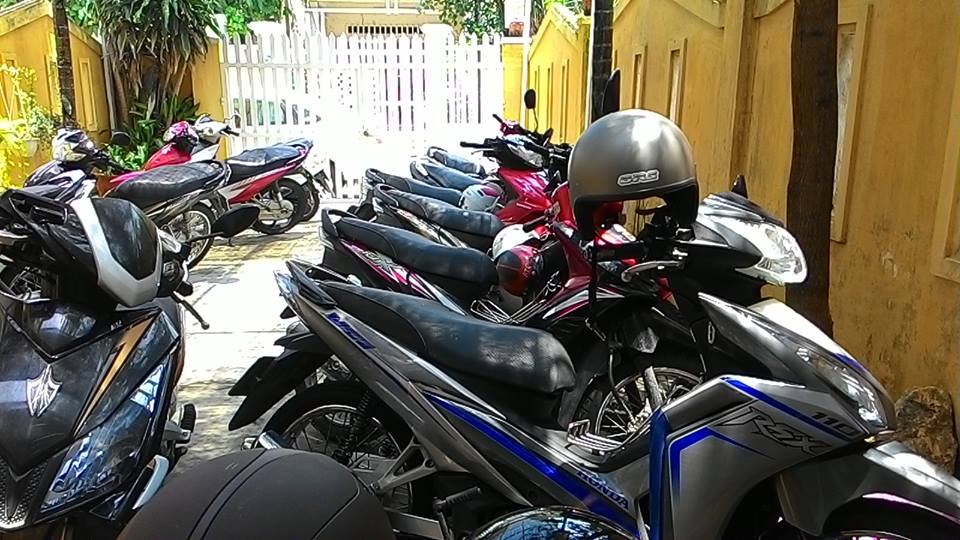 Motorbike rental service in Da Nang helps visitors 24/24. When experiencing any problem, visitors should immediately contact them for timely assistance. Furthermore, Da Nang has many public parking spots. Therefore, visitors should actively park their cars at these parking spots.
Experience when renting a motorbike in Da Nang
Visitors should discuss carefully about where to deliver motorbikes when making a rental contract. Usually, the rental time is 6am – 10pm. 
When checking your vehicle, pay special attention to the brakes and tires. If you feel that the car is not good, you can ask the lessor to change car. Do not manually repair the car when having problems.
Remember to stay on the right track and obey the traffic rules.
Renting a motorbike in Da Nang has now become a familiar service to tourists. Focus Asia Travel hopes the above motorbike rental experiences will help you to easily rent a car when travelling to Danang