Review Dalat Lacasa Homestay
Dalat Lacasa Homestay II is the famous address of young travelers who want to visit Da Lat. Lacasa homestay Dalat is located right near Da Lat market which is very convenient for shopping. Let's follow Focus Asia Travel to find out more information about Dalat Lacasa Homestay.
About Dalat Lacasa Homestay
The ideal location that we would like to introduce to you is designed in morocco style. The main color of this homestay is blue. This job gives Lacasa homestay a feeling of freshness and lovely.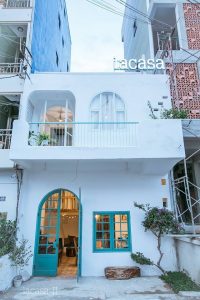 Although it is completely inspired and designed by the green color, it is also mixed with the hot color of wooden furniture. The most prominent highlight of this beautiful view homestay Dalat is the living room.
The items decorated in this room are very simple but beautifully decorated. The living room is equipped with fireplace, piano, wooden furniture and bamboo basket, etc. Every evening or when you are free, you can make a stage to freely show your talents.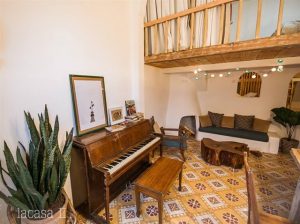 Dalat Lacasa is said to be a beautiful house in the foggy city. When you come here for relaxation, this house will bring you a warm, nomadic and most lyrical romantic feeling. With light yellow tones covering the whole building, this place is much more warm.
Room types and rates at Lacasa homestay
Lacasa Homestay in Dalat gives you a lot of space. You can choose your favorite corner or choose a room that fits your budget.
Studio room
Is a room with 2 beds simply decorated, but delicate in every detail brings a sense of serenity and lightness. Price: 400.000 VND/ room.
Cozy room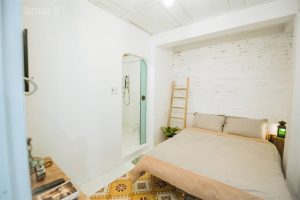 Quiet room located in the middle of the house. The name "Cozy room" implies cozy, lovely and comfortable. Price 350.000 VND / room
Sunshine Room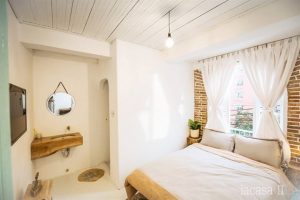 Early sunlight entering the room, stretching and breathing some cold air of Da Lat in the morning, you will feel really comfortable and full of energy for a new day. Sunshine Room has a gentle romantic style. It is equipped some antique lamps, copper iron, locks in the pure white room. 350.000 VND / room.
Room on the 2nd floor
La's second floor has only 3 private rooms. This will definitely be an excellent location for you to take beautiful photos with during your days in Dalat.
Mezzanine room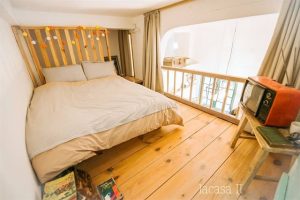 My childhood is associated with the movie "Little house on the prairie". It is a rustic country wooden house but still beautiful and gentle in every details. Price 300.000 VND / room.
Dorm room
In addition, Lacasa Homestay Dalat II also makes you surprised with 2 Dorm spaces. It is a place with beautiful neat bunk beds which is suitable for you who travel alone, or a group of friends to stay overnight. Price ranges from 120.000 – 240.000 / person.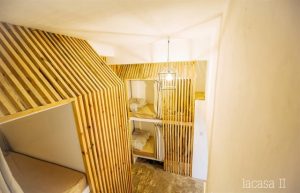 Particularly, in Lacasa there is a very cute living room with: fireplace, piano, sofa, etc.
Note: The cost of the room is stable, no increase on weekends, holidays, ..!
Address:  59 Thu Khoa Huan, Ward 1, Da Lat
The above is the most complete information about Lacasa Homestay Da Lat II . Hopefully this homestay will be your next stop in your upcoming Da Lat trip! Focus Asia Travel wishes you a meaningful travel.