Popular spots for cloud hunting in Da Lat
Cloud hunting is one of the great experiences for those who love travelling, exploring and taking pictures in the middle of the sky. A vast number of ​​clouds stretching to the end of the horizon makes you think to be lost in the middle of heaven. If you want to come to this romantic foggy city, Focus Asia Travel will share the best popular spots for you.
Da Phu Hill – A famous cloud hunting spot in Da Lat
This place is in the list of the most beautiful cloud hunting spots in Da Lat due to its view from the high hill so visitors have the opportunity to see the entire scene of Da Lat open before the eyes. Da Phu Hill is also an ideal place to stop and camp overnight.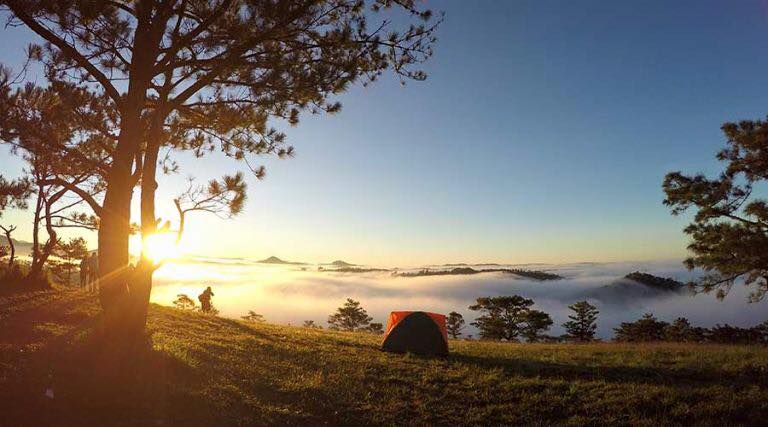 Da Phu Hill is more than 10 km from the city center. It is considered as one of the beautiful cloud hunting spots in the mountain town. The topography is high, the trees are sparse enough for you to freely zoom in and see the whole beautiful picture.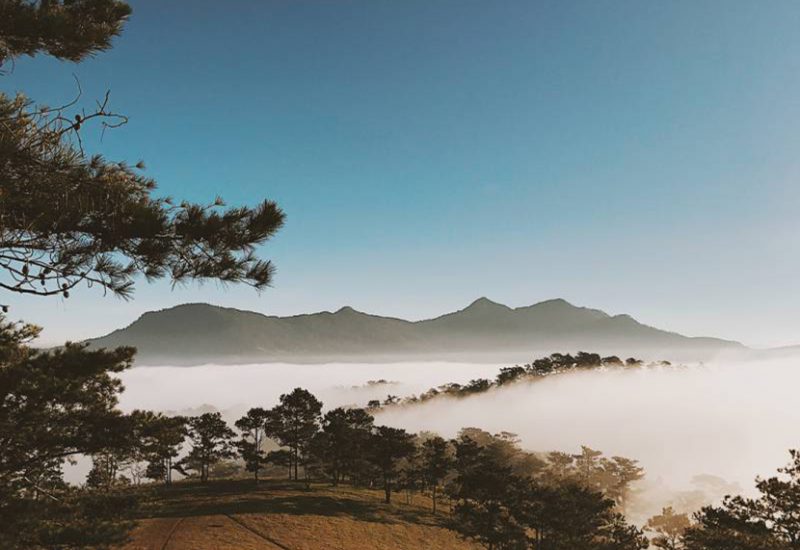 From 5:45 to 6:15 am is the most beautiful "cloud hunting" time on the hill. At this time, the clouds and sunlight begin to blend which creates a beautiful scene. Visitors, however, should pay attention to avoid dropping into rain or bad weather because the road is quite steep and slippery.
Hon Bo Peak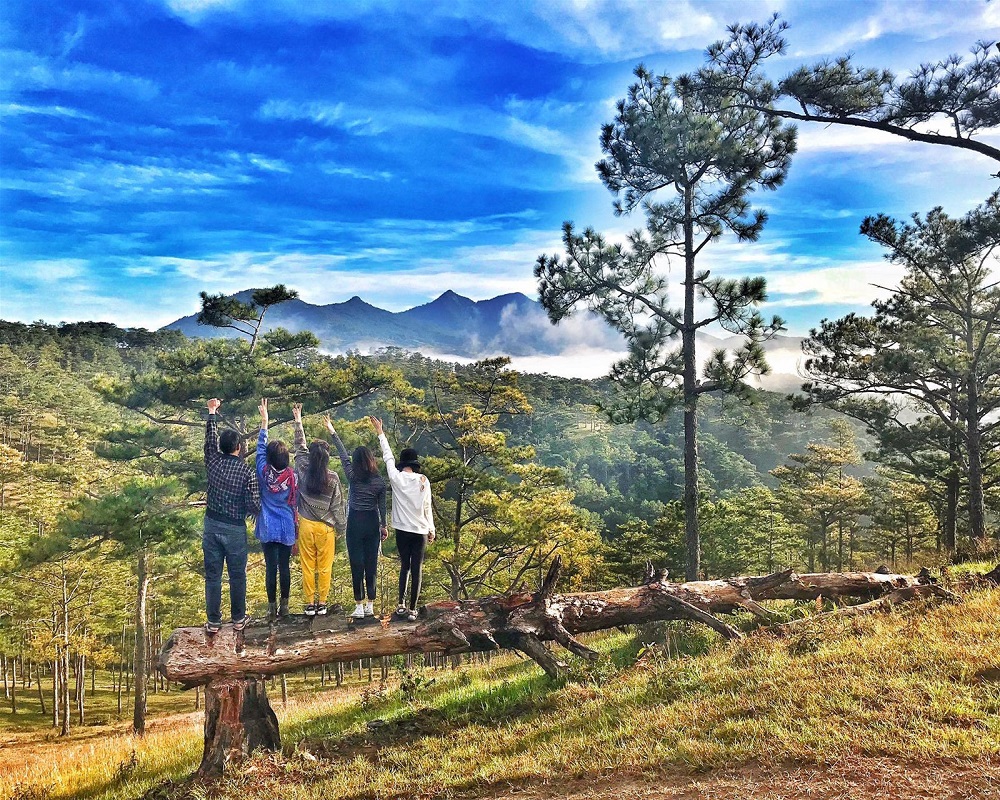 Hon Bo Peak, about 10km northeast of Dalat city center, is one of the most beautiful cloud hunting spots in Dalat. Visitors can travel by motorbike when coming here.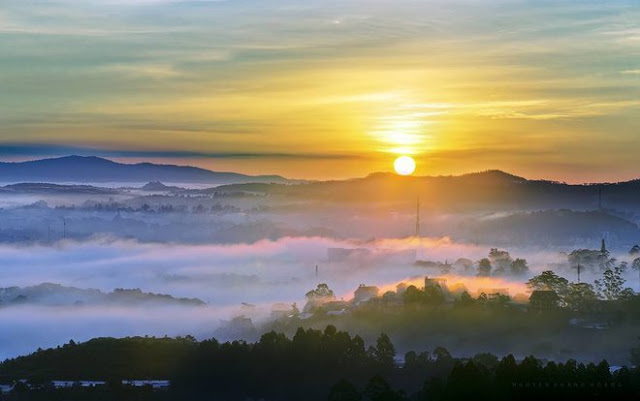 According to the experience of many young people, the ideal time to enjoy the beauty of clouds on the mountain is from April to June. However, you should arrive early or camp overnight to catch up with this rare moment as clouds usually only appear before sunrise and vanish very quickly.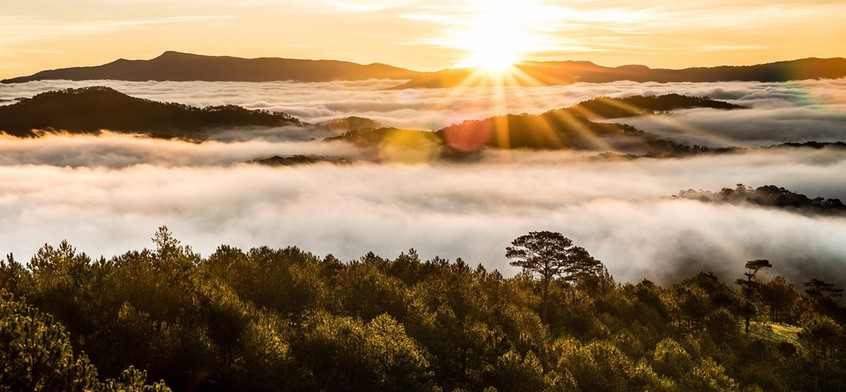 Thien Phuc Duc Hill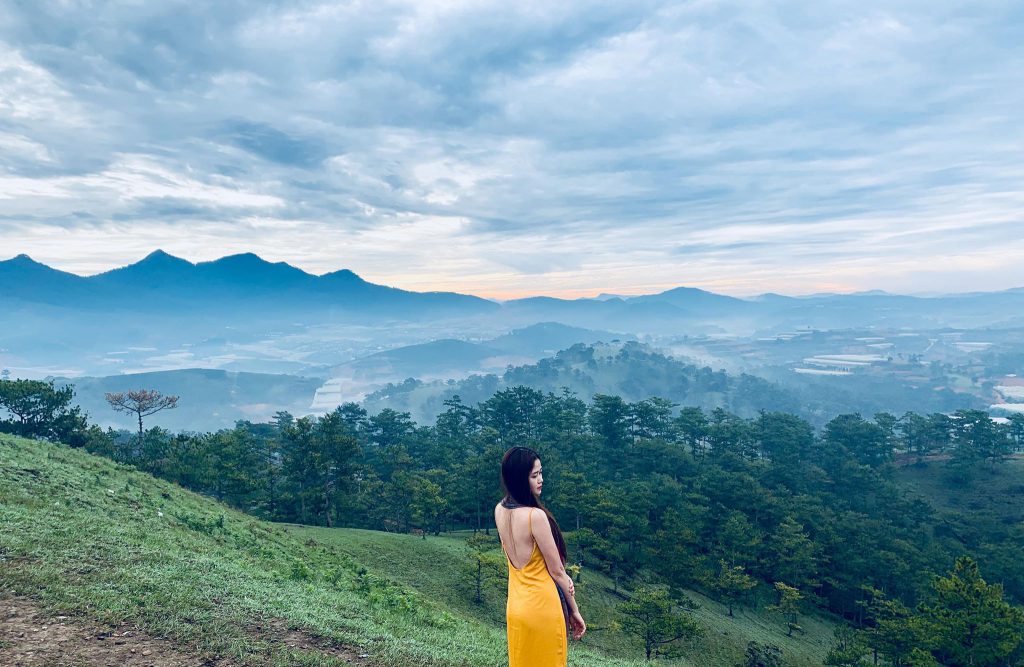 Cloud hunting on the most beautiful and romantic hill in Da Lat is a memorable experience and cannot be ignored by tourists when arriving in the flower city. About 6km from the center, visitors can quickly reach this place since it only takes about 20 minutes to travel. The best time to hunt for clouds and get unforgettable photos is in the early morning.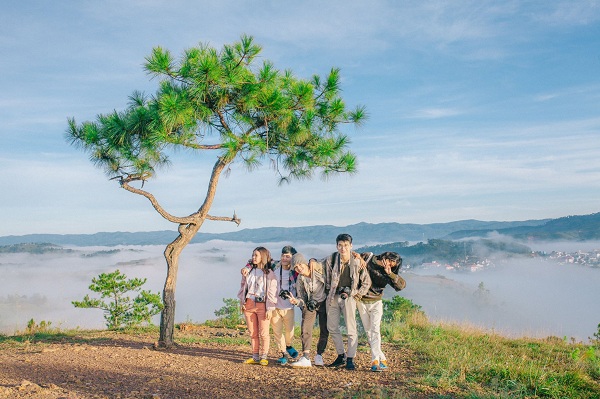 In addition to cloud hunting, Thien Phuc Duc hill also becomes a favorite overnight camping place. Furthermore, because of possessing enchanting beauty, some singers in Vietnam have also chosen the scene here for music videos.
To have a successful cloud hunting trip, you should go camping with your best friends at this place overnight.
Suoi Vang Lake – An attractive spot for cloud hunting in Da Lat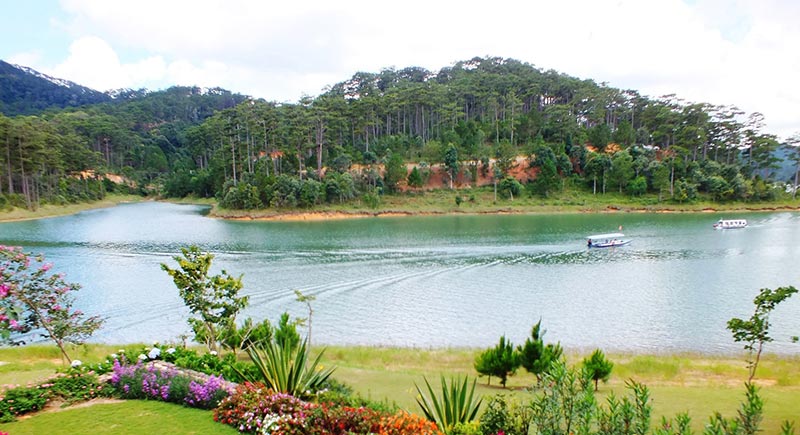 This is a familiar place that many young people love. Light white clouds floating on the tranquil lake surface brings a feeling of incredible peace and tranquility. This is an ideal cloud hunting spot for young people who has a passion for photography. Just a good camera, you can take thousands of "life" photos.