Phu Quoc Safari Zoo
Imagine, one day you get to meet all the characters in classic animated films about the wild world such as the Lion King, Madagasca, Rio – the macaw or experience the life of "green forest" of Tarzan. Coming to Phu Quoc Safari Zoo, you will meet all of them without having to imagine.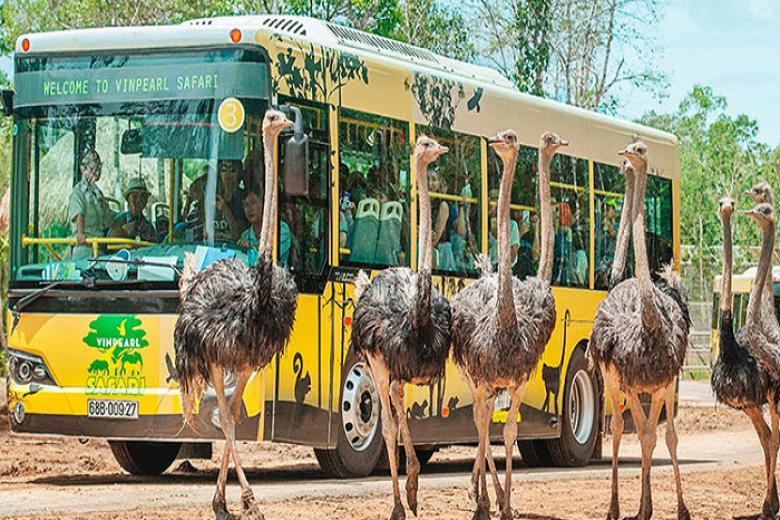 Phu Quoc Safari Zoo
For the first time, Vietnam has a conservation park built according to the popular Safari model around the world. Visiting Vinpearl Safari on the pearl island of Phu Quoc, you do not need to spend a lot of time and money traveling abroad but still admire hundreds of rare animal species or diverse flora from many different biological regions.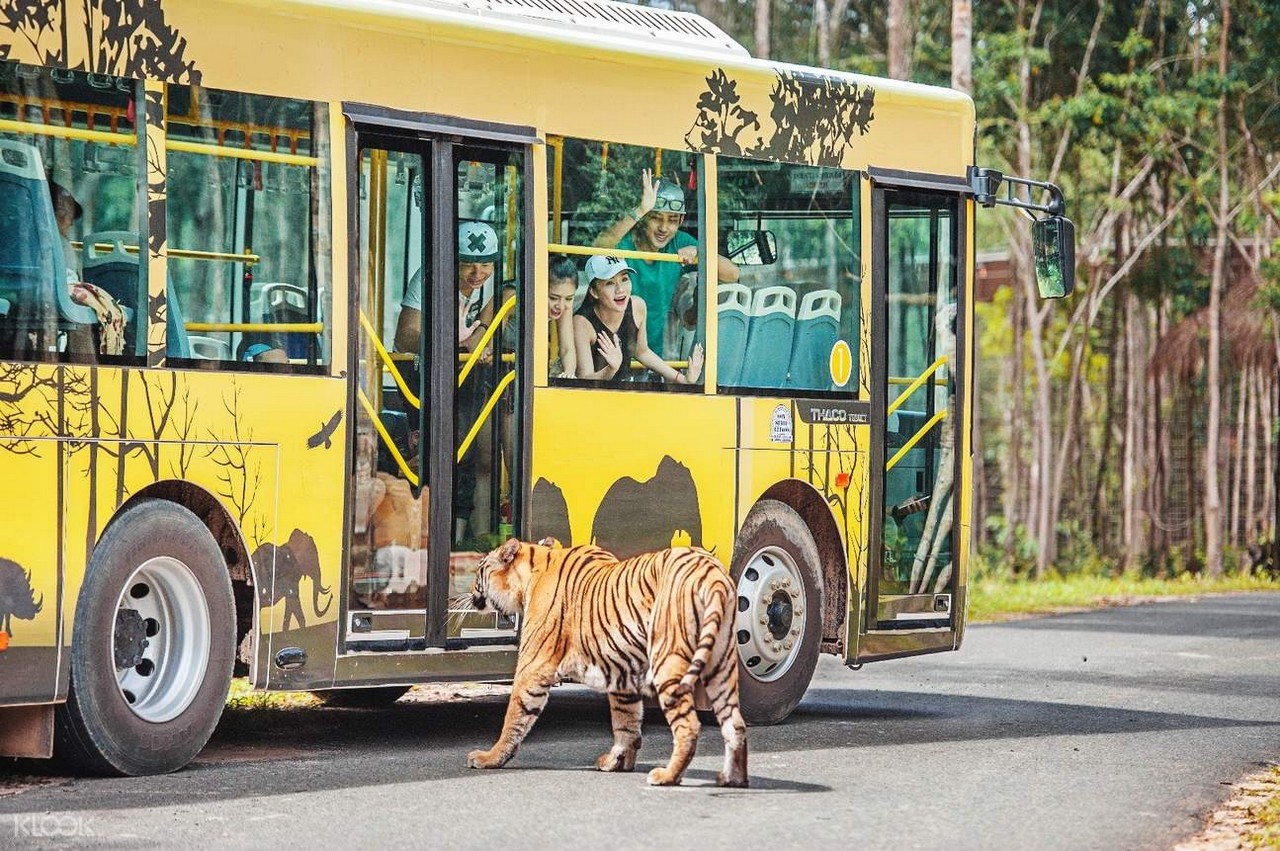 Located in Bai Dai area, northwest of Phu Quoc island, Vinpearl Safari gathers more than 2,000 individuals, representing more than 150 species of rare animals from around the world.
Explore wild nature
The open zoo- the home of the "residents" Phu Quoc Safari Zoo is designed with a moat surrounding to create a harmonious habitat with nature for wildlife and bring realistic and lively observations for visitors. The reserve nurtures thousands of rare animals such as bengal tigers, Arab antelopes, antelopes, black and white lemurs, flamingos, blue-winged parrots, rhinos, giraffes, bison, earth dragons, python, etc.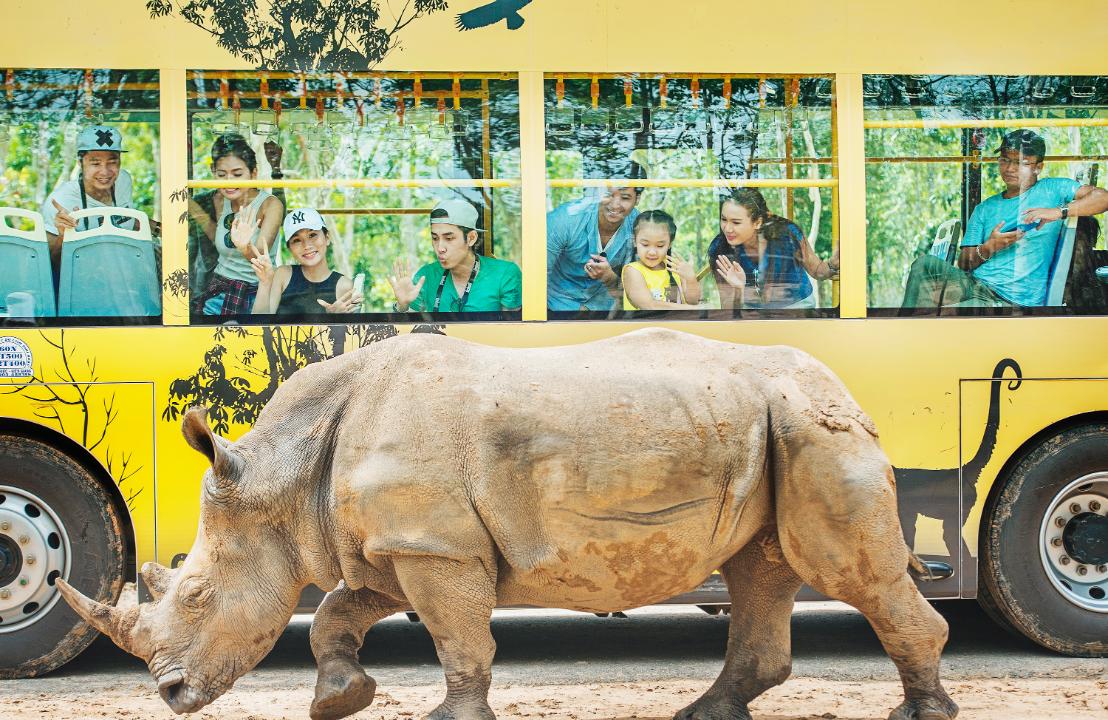 In particular, with three bird gardens under the theme of Cong garden, Stork garden, Flute garden and the charm of Flamingo Lake, the experience of Open Zoo is a particularly interesting journey. Guests return to nature to immerse themselves in the lively life of all animals in a peaceful forest.
Madagasca Journey at Phu Quoc Safari Zoo
Stretching over a large area with a rich flora system, each subdivision in Safari Vinpearl is a different habitat, ensuring the suitability of each species' biology. The most attractive is the experience of the wildlife park – Safari Park, by a dedicated vehicle in an interesting "locker, free animal" mode.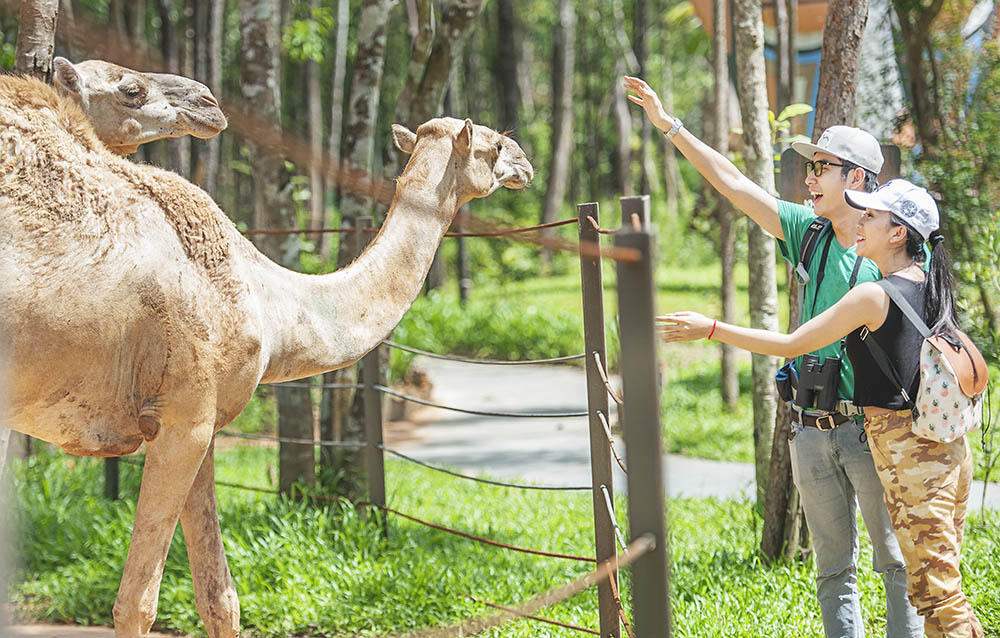 Visitors will be sitting on a dedicated bus, watching with their own eyes the lions hunting, the herds of rhinoceros, zebras … just 1 sheet of glass. The feeling of watching with my own eyes the moment the lions play together by the hay, the giraffes drifting across the street, the rhino swarming in the puddle of young mud or the image of the water antelope is such an unforgettable experience. 
Exciting African dance
Not only having interesting adventures to explore the life of all kinds, Vinpearl Safari also opens up an entertainment space with a variety of activities, giving visitors unique experiences such as taking photos with animals and participating in Zulu dance of the Zulu people – the largest tribe in South Africa, etc.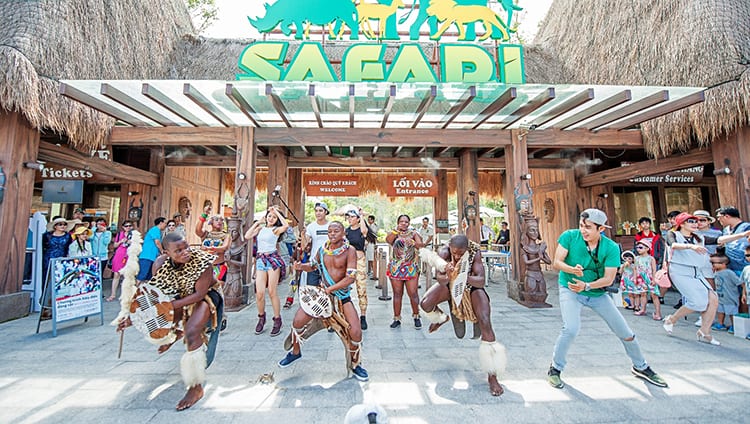 Zulu dancers come here from South Africa. With a designated stop of 10 days, the beauty of Vinpearl Safari Phu Quoc has held them back for nearly a year. With a wild and powerful sound of the "black continent", the Zulu dance has never failed to erase all boundaries and distance, attracting visitors into a passionate and vibrant atmosphere.
Watching Bengal Tiger "Vietnamese nationality" is available at Phu Quoc Safari Zoo
After more than half a year of operation, Vinpearl Safari Phu Quoc – the first semi-wild zoo in Vietnam – has become the second home of precious animals from all over the world. Not only Bengal tigers but also a series of rare and precious animals are also being successfully assisted by doctors and staffs at Vinpearl Safari .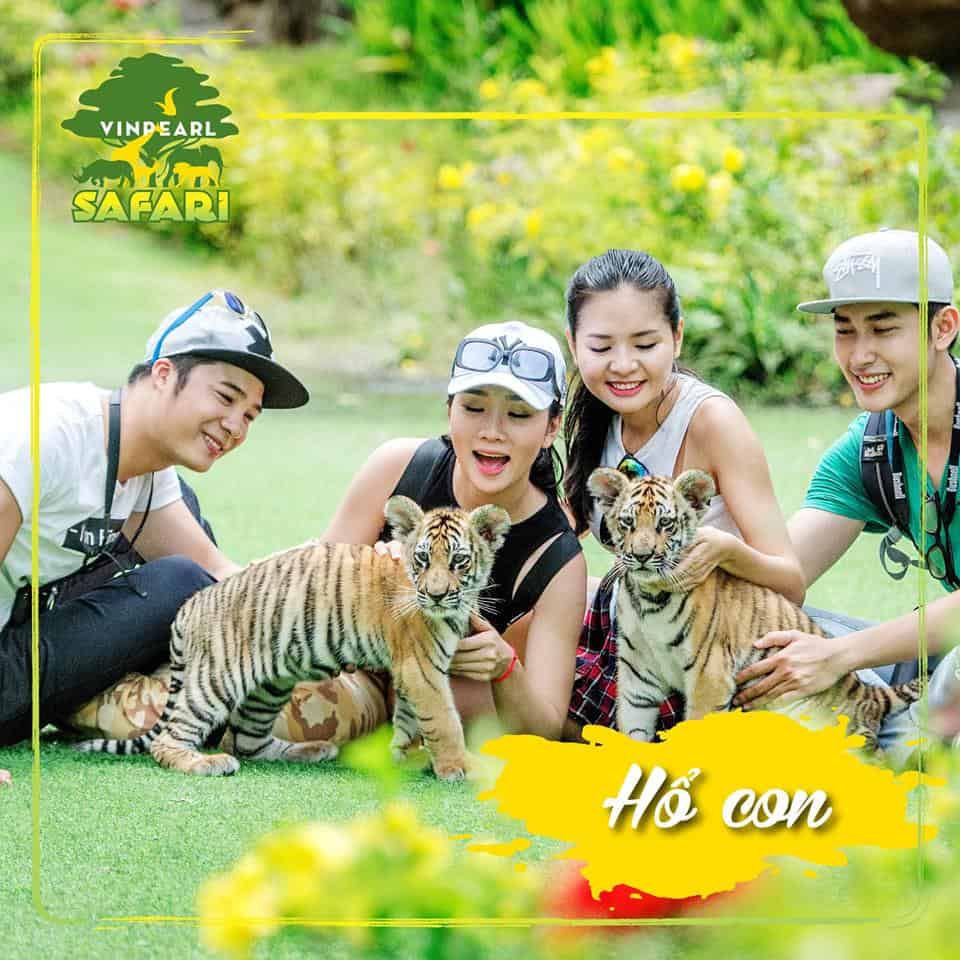 Vinpearl Safari is a gift for people who love to travel and want to explore nature and love wildlife. The journey to Vinpearl Safari with many different levels of emotions has always been the choice of most domestic and foreign tourists recently.
This will also be a meaningful gift for the family, especially the children, because any child will not be able to resist the excitement of seeing the magical life that they can only see via TV.
Come and experience Phu Quoc Safari Zoo now. Do not forget that Focus Asia Travel always has attractive combos for visitors to Pearl Island!