Phu Quoc National Park
Phu Quoc is a name that is very "hot" today because this place gathers all elements from the mountains to the sea along with the wild beauty that is still preserved. To know more about it, Focus Asia Travel will introduce Phu Quoc national park right now !!
About Phu Quoc National Park
Phu Quoc National Park is an attractive tourist attraction for adventure-loving travelers with vast primitive forests still retaining its inherent pristine features.
Where is Phu Quoc National Park?
Phu Quoc National Park is located in Bai Thom, Phu Quoc Island, Kien Giang Province with an area of ​​up to 314.2 km2.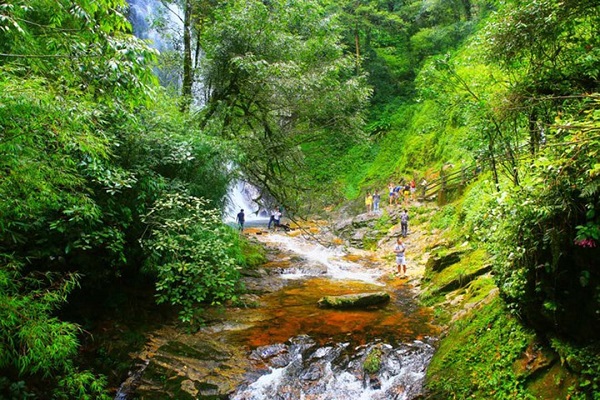 This is one of the National Parks of the South still intact the primeval forest. This place also converges many beauty of nature including forests, sea, streams, waterfalls and mountains.
The national park includes:
The territory of the North Island Nature Reserve.
Ham Rong mountain area.
Ganh Strawberry.
Cua Can.
From Duong Dong town (Phu Quoc) along Duong Dong- Ham Ninh route, visitors can come to Ham Ninh commune. From here, going back 10 km north, you will reach the national park.
This place is divided into 3 zones: the strictly 8.603- ha protected area, the 22,603- ha ecological rehabilitation area, the 33- ha service and administrative area.
Ecosystem in Phu Quoc National Park
The national park has a rich flora and fauna system due to a full range of terrain from forests, mountains, streams and seas. This is a biodiversity center of the country.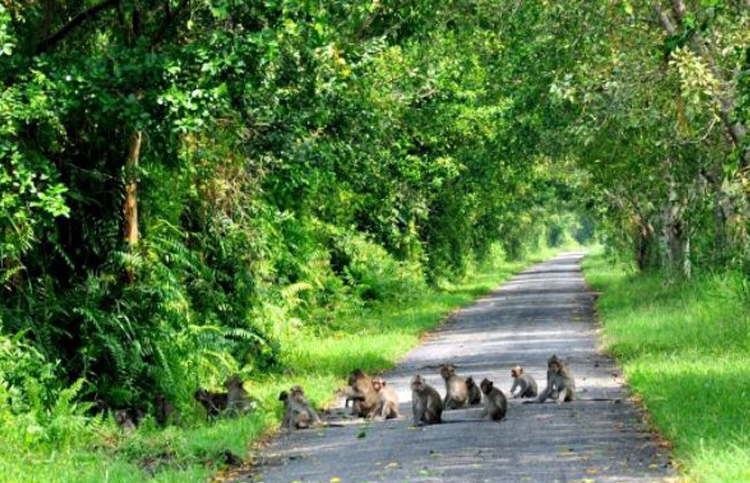 The vegetation here consists of many layers from low to high, from low trees to old trees (melaleuca, beans, rhododendron trees, oil sand, chestnut …) in the forest area.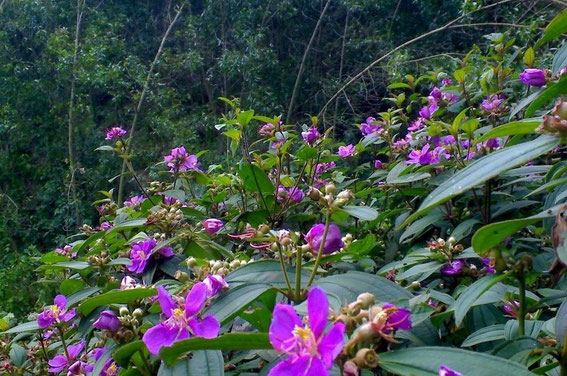 There are also many other trees such as:
Thousands of precious orchid species (Lan Van Hai, Ai Lan La Dep, Am Lan Nui, etc)
Other medicinal plants (Ha Thu O, Licorice, Nhan Tran, etc)
Some other parasites (antelope, orchid, white cotton vines, etc)
The fauna here is really rich:
30 species of mammals including 5 species recorded in the Red Book of Vietnam.
200 species of birds including 4 species listed in the World Red Book.
50 species including 9 species recorded in the World Red Book.
18 species recorded in the Vietnam Red Book.
The marine ecosystem is also abundant with 100 species of hard corals, 20 species of soft corals and 62 species of seaweed and many other fish.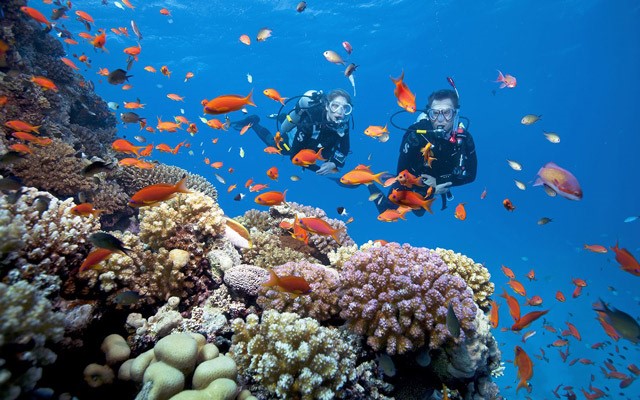 What is the best time to go to Phu Quoc?
The dry season from February to June is the best time to go. It is sunny and less rainy than other month.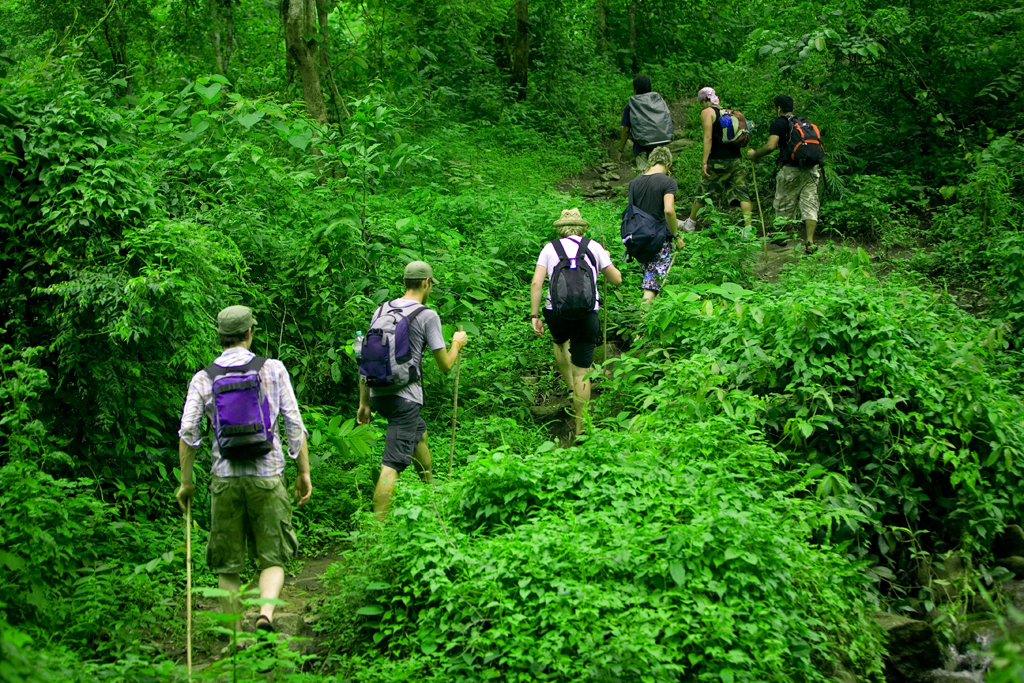 However, if you want to experience trekking and climbing, you can go in August, September or October. This time is the rainy season in Phu Quoc so the forest streams and waterfalls are very majestic and beautiful.
You need know that the entrance fee to Phu Quoc National Park is free.
Explore the vegetation
Being called "a national park", the trees here are mainly evergreen, perennial and grow on low mountainous terrain.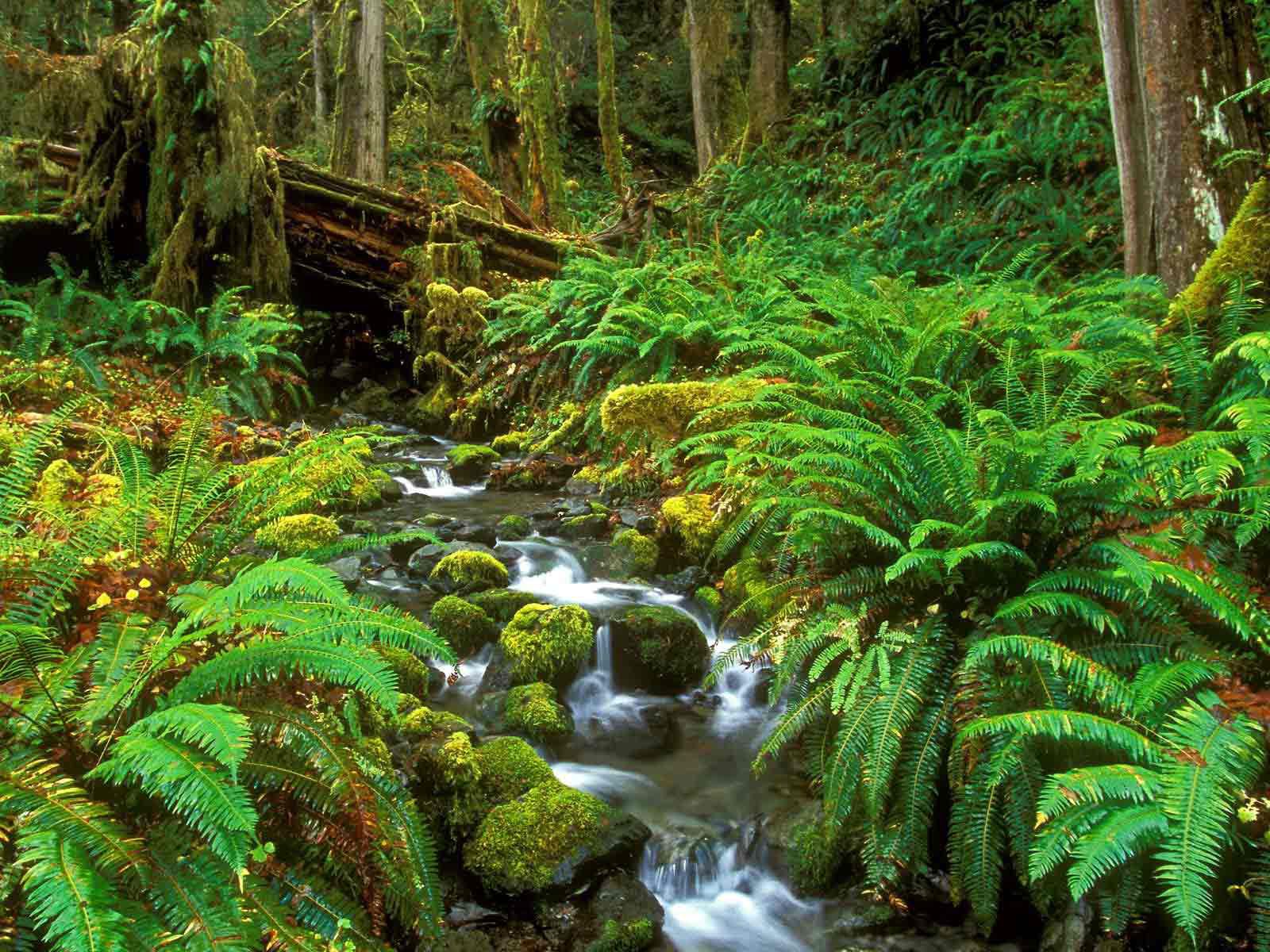 You can easily see large species of big herbs, beautiful and precious orchids as well as rare herbs such as hippocampus, licorice, zucchini, etc.
Fight away the summer heat with streams
In addition to the diverse green shades of trees, the old forest is also dotted with clear white patches of the waterfall and stream.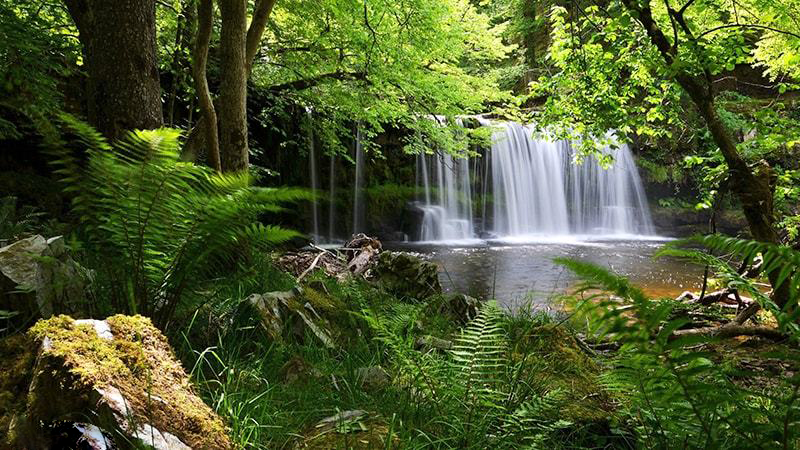 The streams and waterfalls originates from Ham Ninh including Tranh stream, Da Ban stream and Da Ngon stream. For Tranh streams and Da Ban streams, you should go in the rainy season because in the dry season, these streams dry up.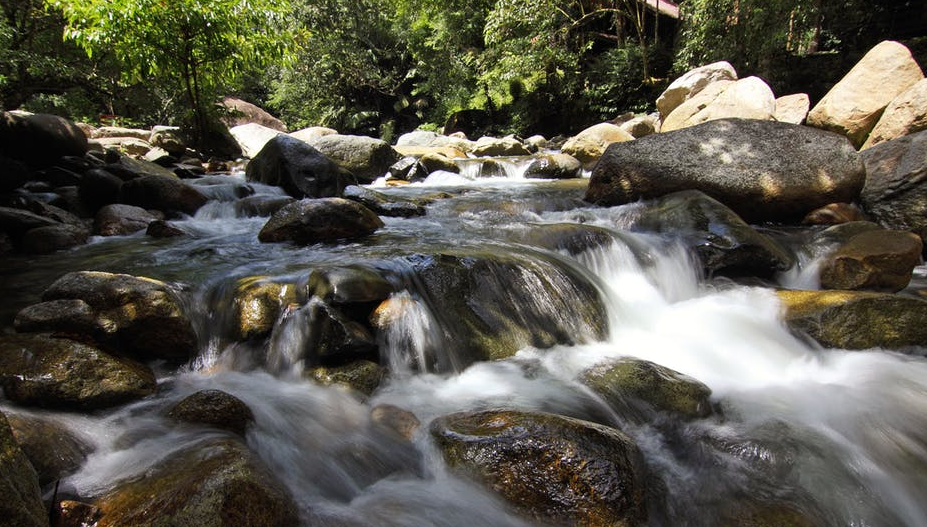 Phu Quoc National Park also has a beautiful Da Ngon stream like a hybrid that flows from day to night.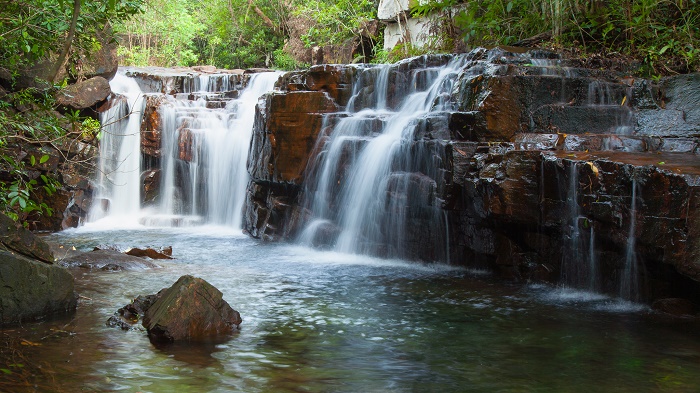 Conquering "the roof of Phu Quoc"
You definitely cannot ignore the climbing repertoire to the foot of the mountain. Especially, Mount Chua located in Bai Thom commune is known as "the roof of Phu Quoc ".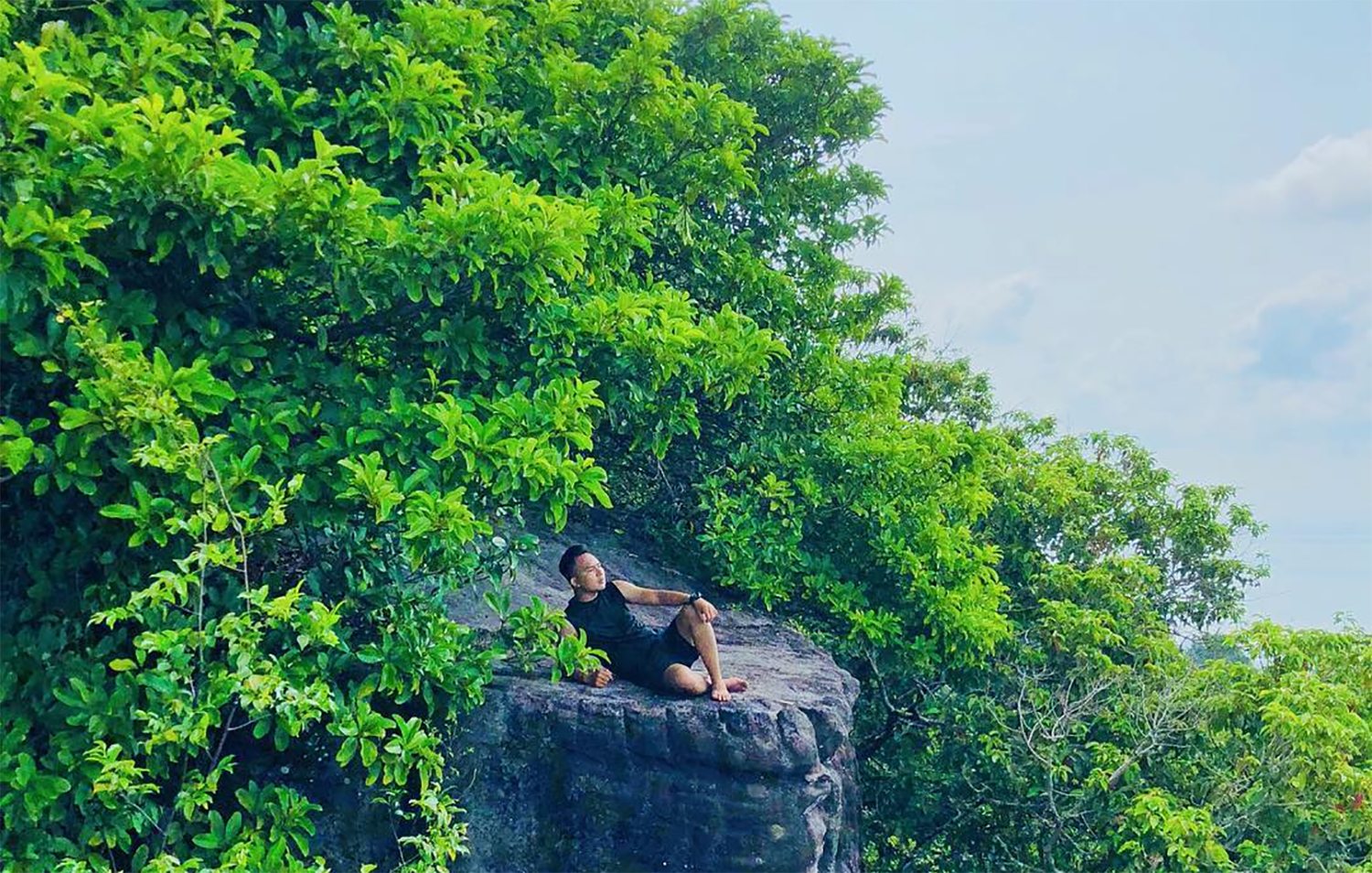 This is the highest mountain in Phu Quoc with an altitude of 603 m, in the Ham Ninh range. From the top, you can enjoy a panoramic view of the forest- a breathtaking sight that is hard to see anywhere else.
In addition to Mount Chua, in Phu Quoc National Park, there is a Heaven mountain- the second highest Ham Ninh mountain range which also possesses overwhelming views. Looking down from the mountain, the whole national park appears as a landscape painting drawn by talented artists.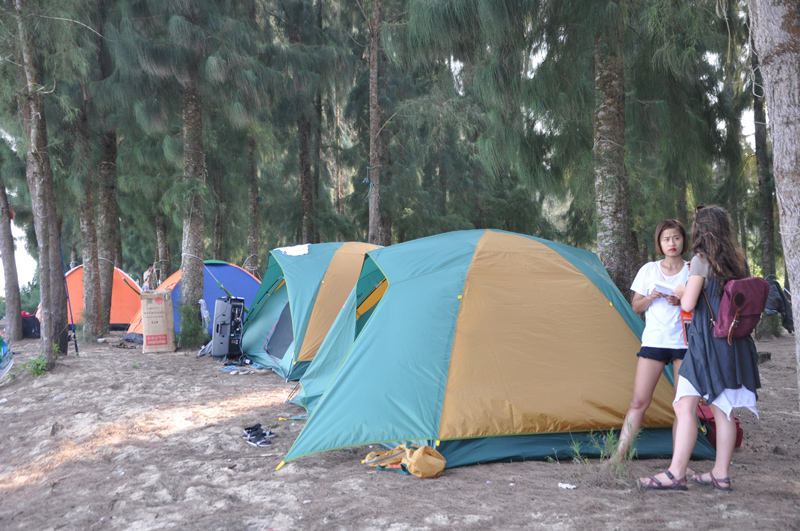 Coming here, you will admire the charming natural landscape of the mountains and enjoy the gentle floral scent spreading throughout the mountains and forests as well as participate in extremely interesting "repertoire" such as bathing in streams, climbing, camping.