One day in Nha Trang- What to see, eat and do?
Nha Trang has long been a must-visit destination for tourists. However, for those who always has a busy schedule, is it possible to go to Nha Trang for 1 day? Today, Focus Asia Travel will suggest an interesting one-day tour in Nha Trang.
Places to visit during your 1- day tour in Nha Trang
1. Nha Trang Oceanographic Institute
The first destination is the
Nha Trang Oceanographic Institute
It was established in 1923 by the French. The institute has more than 20,000 specimens of marine species and many other living creatures.
The entrance fee is 30,000 VND.
2. Hon Chong
From Hai Duong Hoc, you drive along Tran Phu about 9km to get to Hon Chong area. This place is a complex of large rocks with all kinds of shapes, stacked running from high shore into the sea.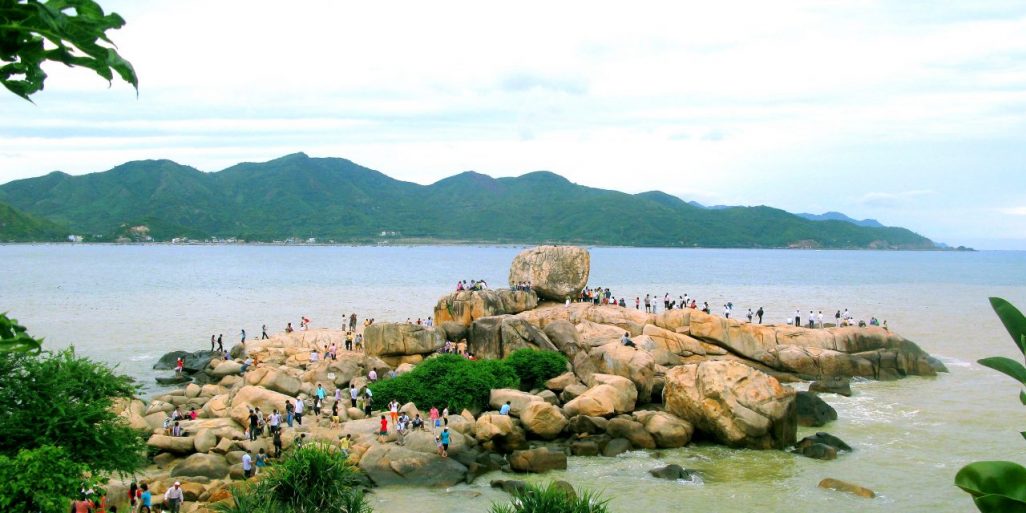 Another smaller rock group, located at the foot of the eastern hill, is called Hon Vo. This is also one of the most beautiful views in this coastal city.
You can visit Hon Chong cafe, make a glass of frozen yogurt and look the the coastal city. Then buy tickets to Hon Chong with the price of 21.000 VND / person, visit the memorial house and performances of ethnic musical instruments by musicians.
3. Dam Market
The reason is called Dam market because this market was built on a large lagoon. Today, this place is considered as a commercial center of Nha Trang people.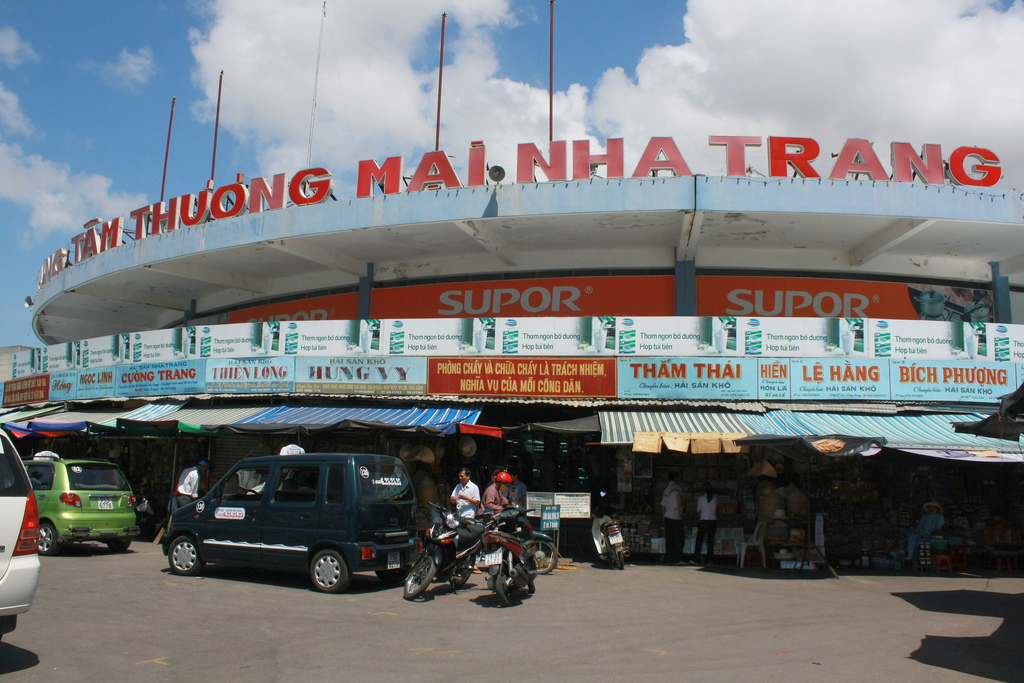 Dam Market has a wide variety of items such as shoes, clothes, living utensils, food, etc. Only about 1.6km from the center of Nha Trang, you can visit the market and buy souvenirs for your relatives and friends.
4. Thap Ba
Located more than 3km north of Nha Trang city center (near Hon Chong), Thap Ba is a place you should not miss when coming to Nha Trang. This is one of the largest architectural complexes of the Cham Pa culture in the Central Vietnam. The Ticket price to Thap Ba is 21.000 VND/ person.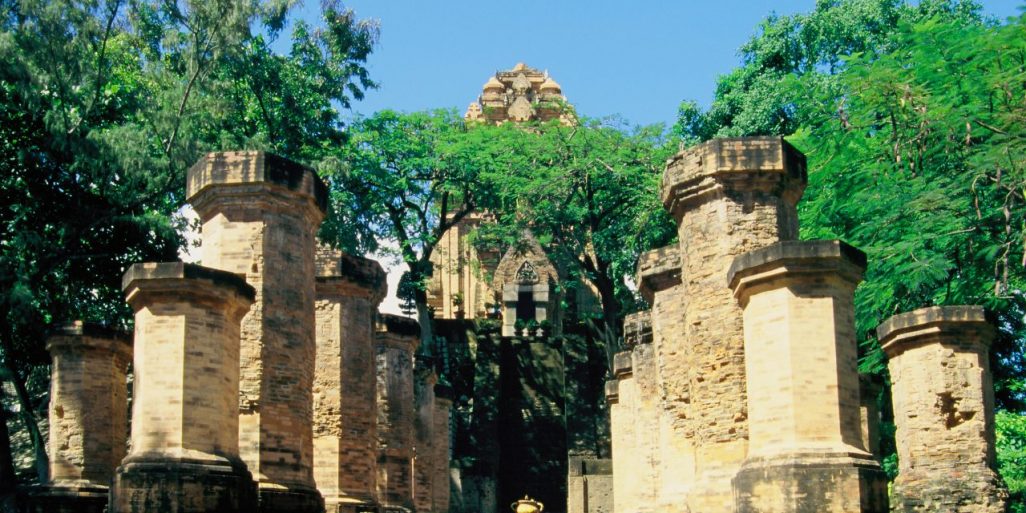 After visiting Thap Ba, you can experience a mineral mud bath at Thap Ba hot spring or I-resort hot spring (about 3km from Thap Ba), one of the great experiences in Nha Trang. Mud bath ticket price is only from 120.000 VND / person.
5. Nha Trang stone Church (Church of Christ the King)
The next destination not to be missed is the Stone Church at No. 1 Thai Nguyen, Nha Trang city. This is an old church with a unique Western architecture.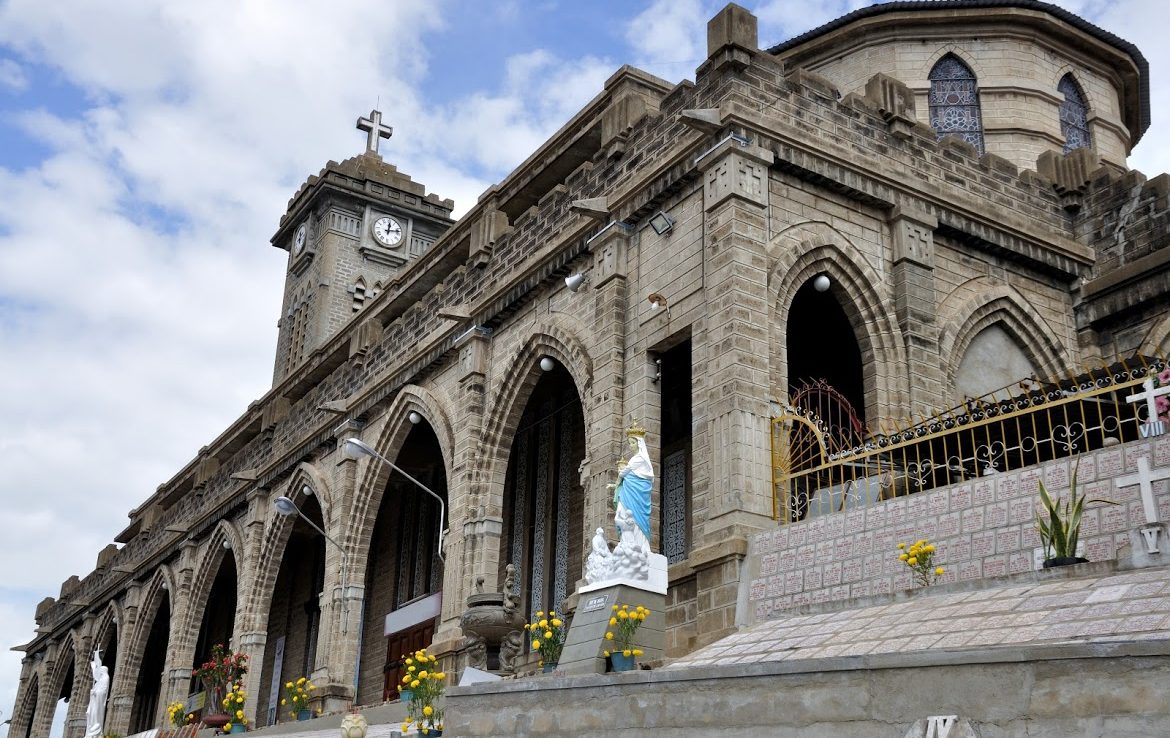 6. Nha Trang beach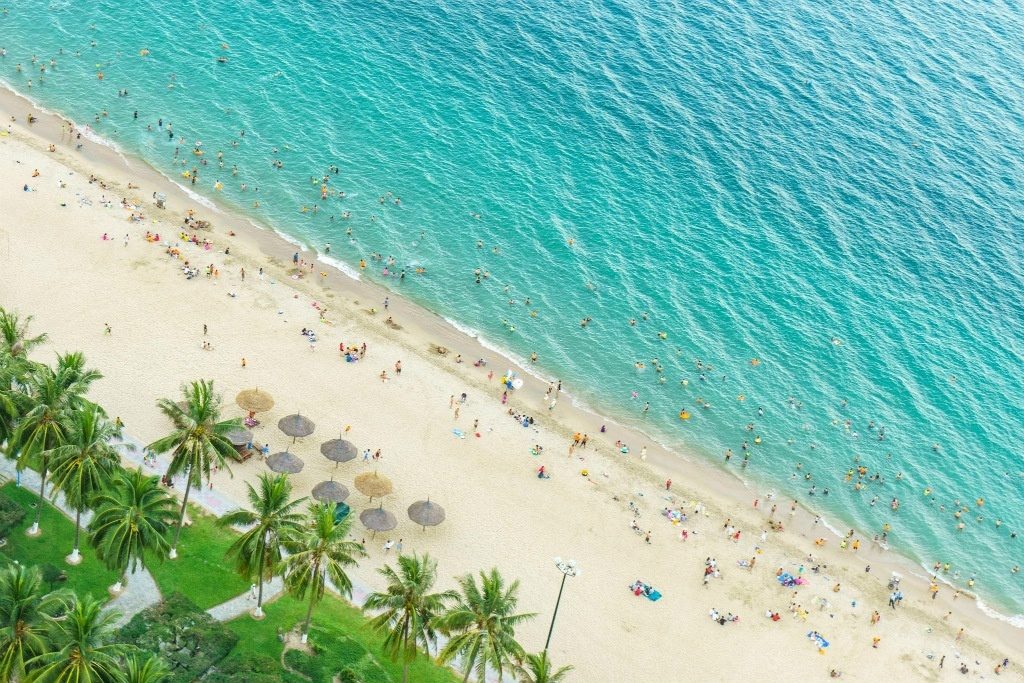 Cool afternoon is an ideal time for people and tourists to swim at the beaches along Tran Phu Street. You can park your car in the April 2 plaza and get off at the outside beaches. There are also a few public bathhouses for you to take a fresh bath. There is a Nha Trang night market nearby so you can go there to shop or eat.
What to eat in 1- day tour in Nha Trang
1. Fish ball noodle soup & jellyfish noodle soup
Starting your morning in Nha Trang with a full bowl of fish noodle soup or jellyfish vermicelli to have enough energy for a chewy day.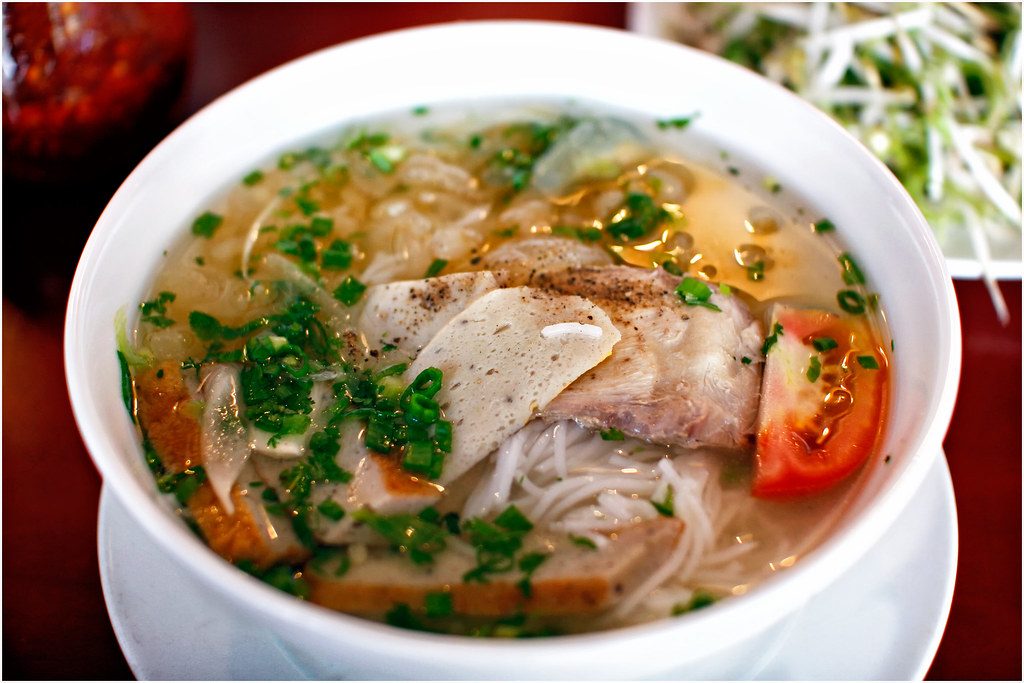 Some places to sell fish noodle soup – delicious noodle soup in Nha Trang:
– Fish noodle shop 132 Bach Dang
– Nguyen Loan fish noodle shop 123 Ngo Gia Tu
– Co Ba fish noodle shop 123 Yersin
Price from 25,000 – 35,000 VND
2. Ninh Hoa grilled spring rolls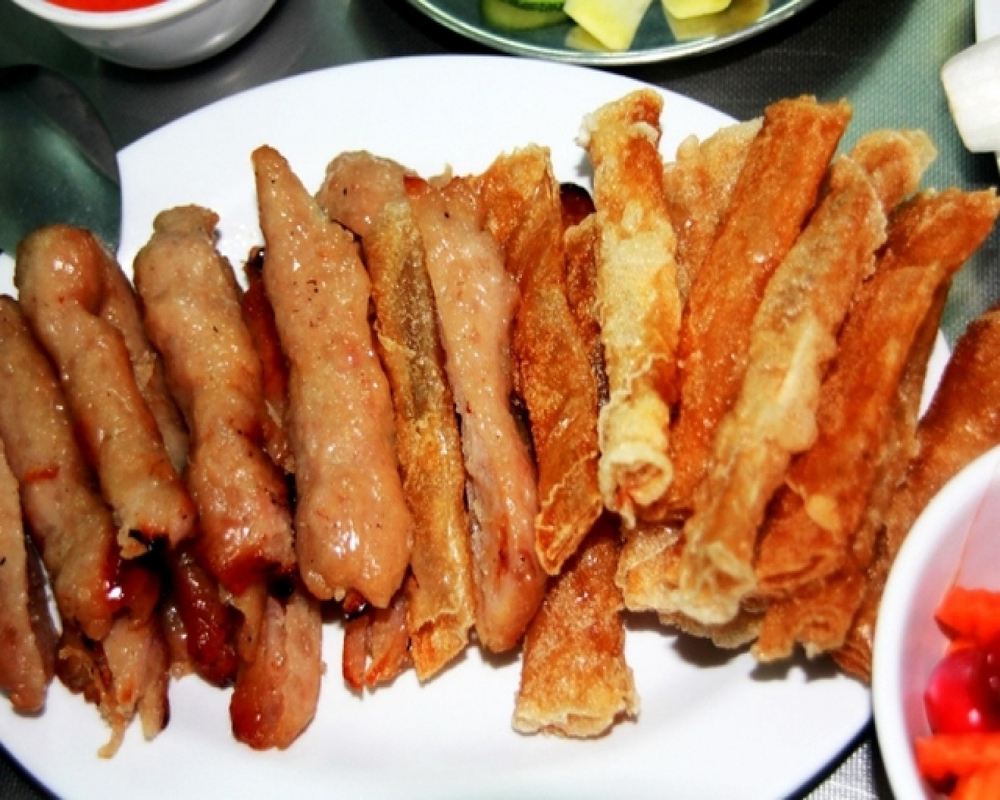 Address: Ninh Hoa grilled spring rolls 16A Lan Ong
Price: 45,000 VND / piece
3. Seafood bread
Eating a plate of seafood bread is nothing better.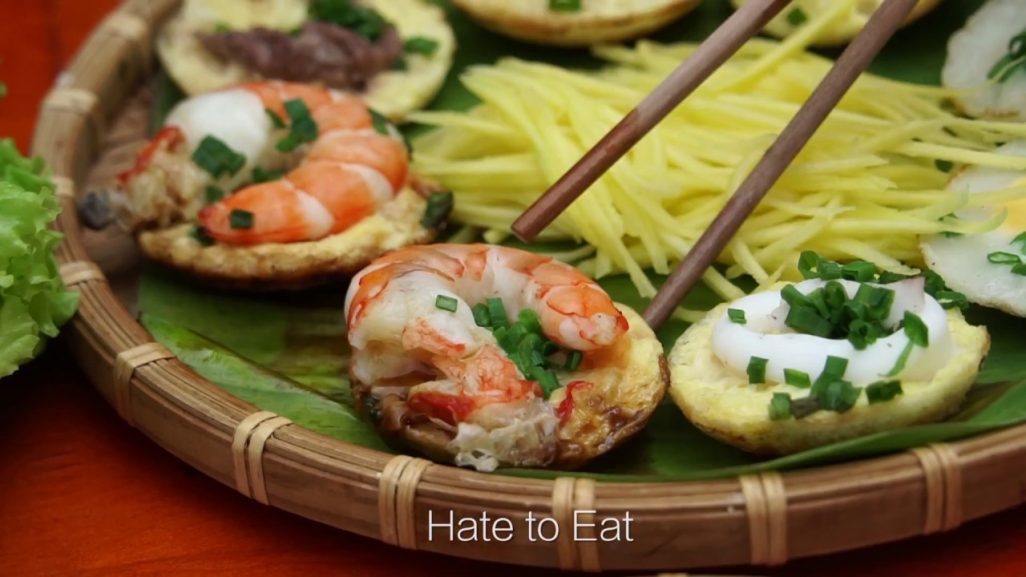 Address: 24 To Hien Thanh, Nha Trang City
Price: 40,000 VND / mixed portion
4. Lac Canh grilled beef
Finishing the trip with a roast beef dish. This shop is quite famous, right?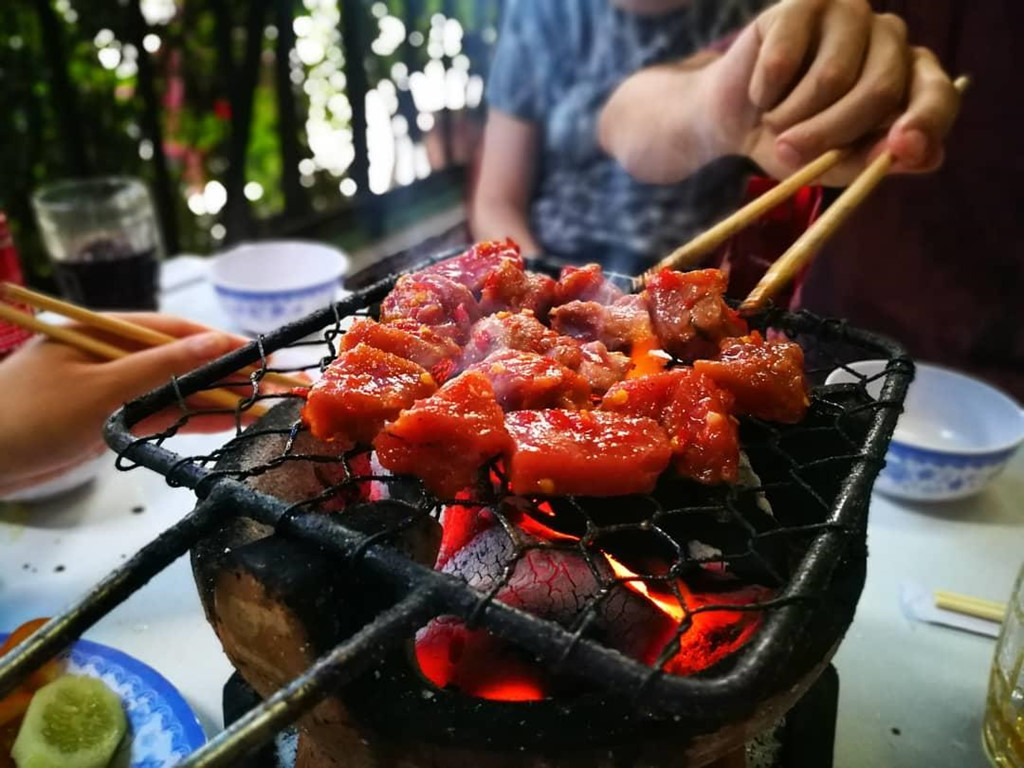 Address: 44 Nguyen Binh Khiem, Nha Trang City
Price from 90,000 – 155,000 VND
Above are the suggestions of Focus Asia Travel about a day trip in Nha Trang. Wish you have a happy and meaningful trip.