Nha Trang Railway Station- The pride of Nha Trang people
Nha Trang Railway Station is an important traffic hub and a great stopover for the beautiful city of Nha Trang. Every year, thousands of tourists flock into Nha Trang and Nha Trang railway station is always still a favorite destination for visitors, especially a great check-in spot for young people. Have you already known this station yet? Let's find out more information about this railway station with Focus Asia Travel through the article below !!!
Where is Nha Trang Railway Station?
Address :  17 Thai Nguyen, Phuoc Tan, Nha Trang City, Khanh Hoa 650000
Phone number: 1900636212 – 0335023023 – 0583.827.862.
Nha Trang Railway Station is a main station on the North-South railway line. The station is located at 17 Thai Nguyen, Phuoc Tan Ward, Nha Trang City, Khanh Hoa Province. The station has been opened since October 23, 1945. Currently, the station is also a famous historical relic in Vietnam.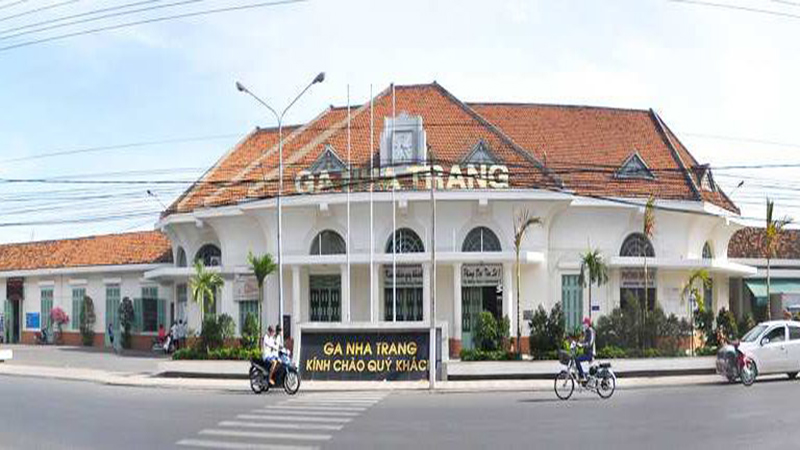 Due to being located on the main road of Nha Trang city, visitors can easily move to this place. If you want your trip to be complete without having any troubles, please contact Focus Asia Travel! 
The uniqueness of Nha Trang Railway Station
Unique old architecture
Currently, this place has still retained the typical European architecture to this day.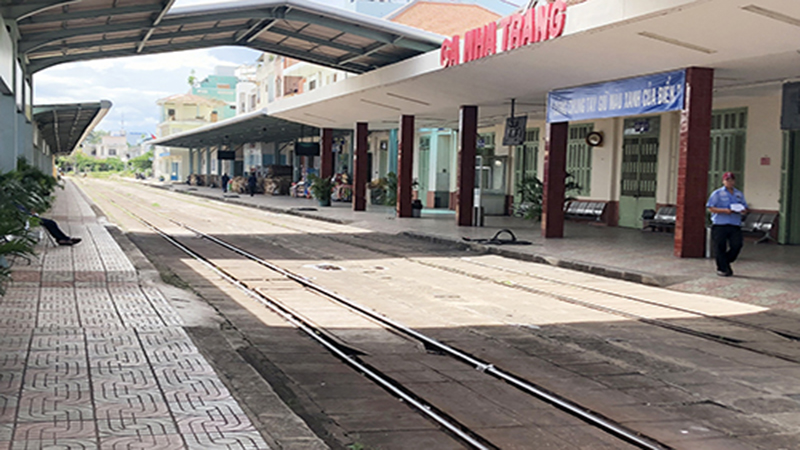 In front of the station door is there a large flower garden with large buildings on either side. Especially, both buildings also share the same design and color with the station so it creates a harmonious for the whole place. If you are impressed with Hai Phong Railway Station and Dalat Railway Station, Nha Trang Station will surely make you unforgettable.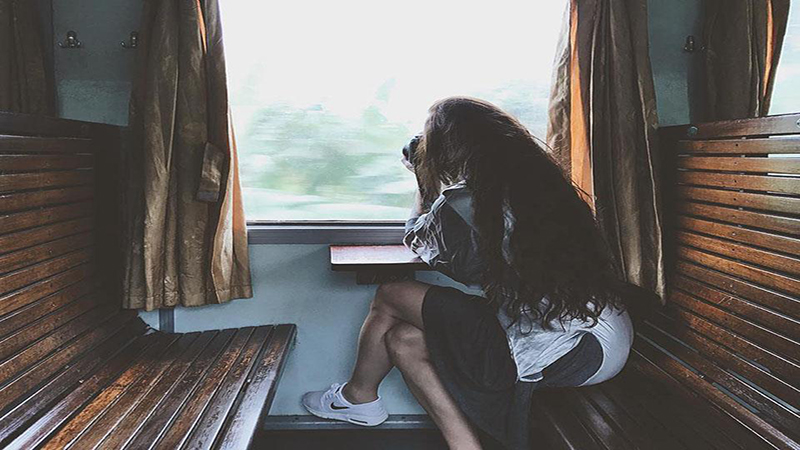 Moreover, Nha Trang station is still the welcoming point, the hub for the North-South railway. Although there are many vehicles available for traveling from the South to the North, this stop still welcomes a lot of visitors !!
Check-in place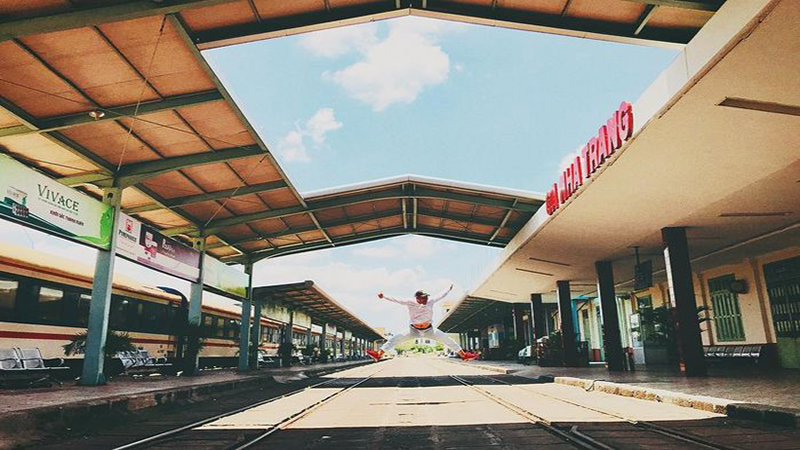 Nha Trang railway station has become a hot place for young people to take a lot of beautiful pictures. Because of the old architecture, surely the background of Nha Trang Station will make you 100% satisfied if you want to selfie. 
Here are some interesting facts about Nha Trang Railway Station  that we would like to introduce. If you intend to travel Nha Trang, please contact Focus Asia Travel immediately!!