Nha Trang Market – The shortest way to understand Nha Trang
Nha Trang is not only synonymous for its spectacular beaches but also famous markets. You can buy a lot of fresh seafood or souvenirs when coming to Nha Trang. Let's follow Focus Asia Travel to find out more information about some of Nha Trang markets right now!
Dam Market
Address:   Van Thanh, Nha Trang city, Khanh Hoa
Opening time: 4.00 am – 6:30 pm
Known as the most famous market in Nha Trang, Dam market is the center for buying, selling and exchanging goods of both locals and tourists.
Dam Market is opened very early. A working day of traders and local people in Dam market area starts at 4am and finishes at 6:30 pm. Dam Market is located in the city center, surrounded by Ben Cho Street, Nguyen Cong Tru, Nguyen Thai Hoc.
Dam Market is only about 500m from Nha Trang beach. It takes 30 minutes from the central square to Dam market if you go on foot. Do not forget to visit Dam market to buy souvenirs, explore the typical cuisine of the local people and admire the unique architecture of this famous market.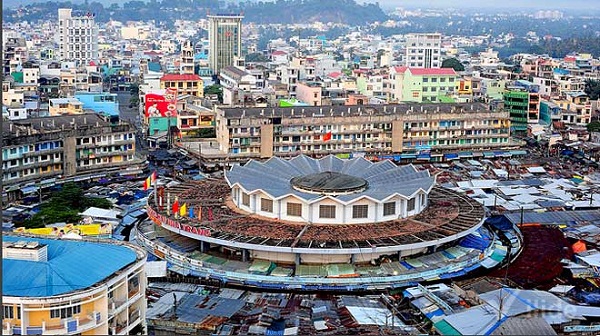 What to buy, what to eat at Dam market
What should I buy at Dam market? Do not worry too much about what Dam market sells. You just have to consider what you want to buy at Dam market because you will be overwhelmed by the goods here. Considered as the largest market in Tram, visitors can find everything they need at this market. The market is designed with 2 floors and divided into 3 areas: left wing, right wing and central area. Outside the market, there are also many street vendors to serve the shopping needs of people.
Xom Moi Market
Xom Moi Market Address :

49 Ngo Gia Tu, Nha Trang City, Khanh Hoa

Opening time:  6 

: 00

  – 17:00
Xom Moi market was built a long time ago. It specializes in trading all kinds of fresh seafood and dried seafood with reasonable prices. This is also one of the most popular shopping spots in Nha Trang. In addition, Xom Moi is located right in the city center with a scale of more than 1,150 small businesses.
Guests also can enjoy a multitude of popular foods such as flat bread , baked rolls Ninh Hoa, pancakes squid, fish ball noodles , bread soup , wet cake, etc.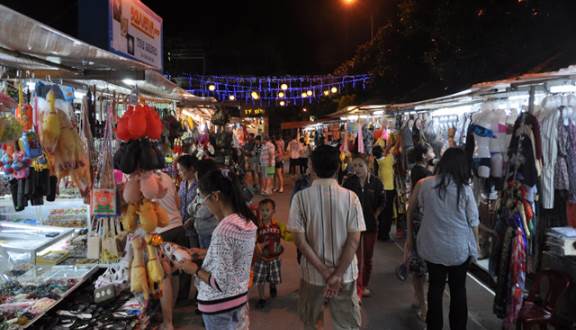 VCN Phuoc Hai Market – Shopping Paradise In Nha Trang
Address:  Road B7- A3, VCN Phuoc Hai Urban Area, Phuoc Hai, Nha Trang City
Opening time:  15:30 – 21:00
VCN Phuoc Hai Market is built in a central location of Phuoc Hai VCN Urban Area. With the motto of bringing a difference to traditional markets, VCN Phuoc Hai Market is designed in a modern, civilized and convenient style.
With a number of 244 stalls selling a full range of items including: dining area, fresh food business, vegetables, fashion, household goods, electronic appliances, Phuoc Hai VCN Market is considered as one of the markets bringing a diversified, busy and reliable business environment in the coastal city.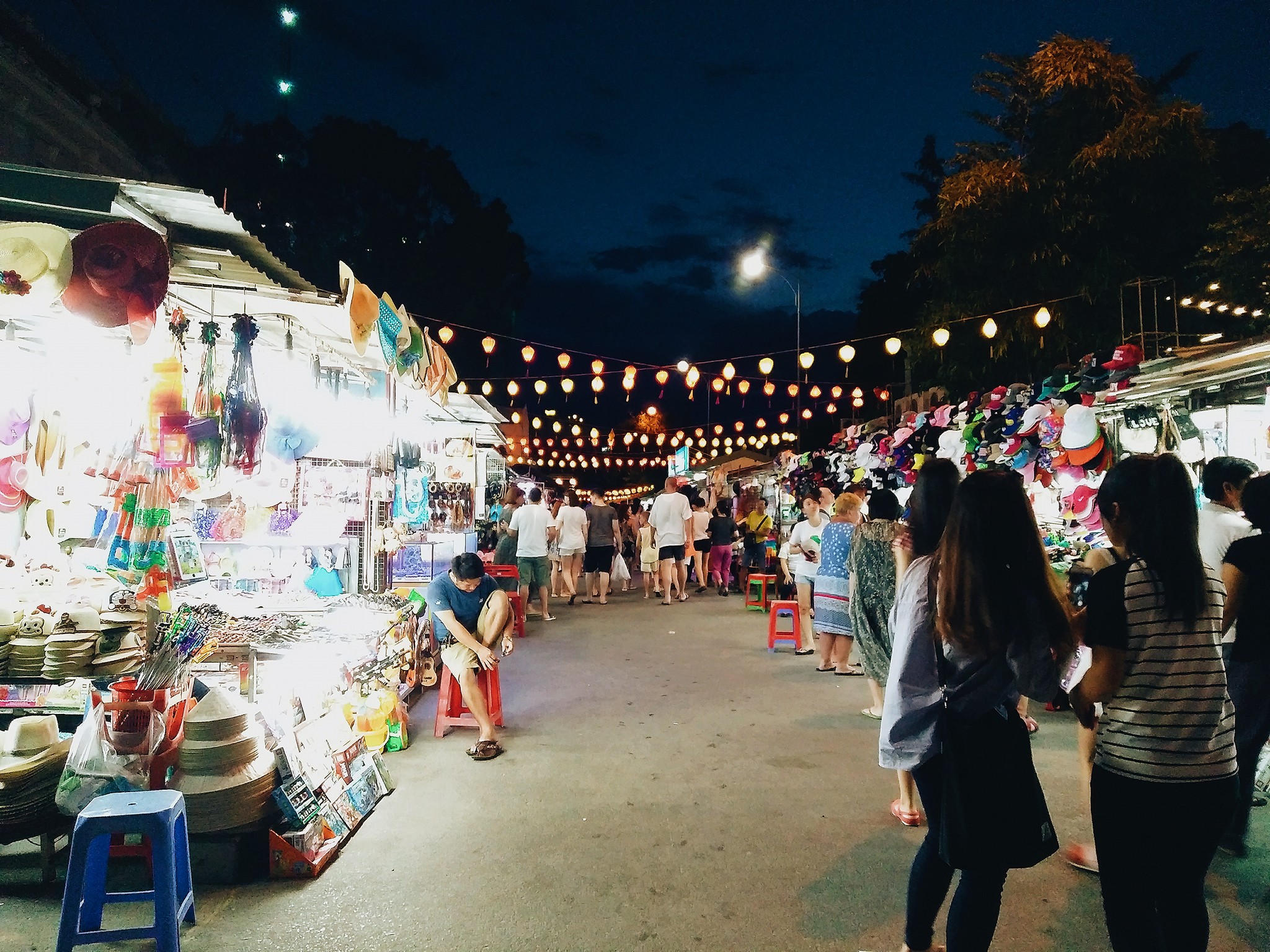 DAM MARKET
Address: 9 CC B CHAU DA TP.NHA TRANG, KHANH HOA
Phone: (058) 812388
Xom Moi market – Nha Trang
Address: 49 NGÔ GIA Tự, TP.NHA TRANG, KHANH HOA
Phone: (058) 515364
CAM THANH BAC MARKET
Address: Cam Thanh Bac, H. Cam Ranh
Phone: (058) 980645
HOA MY MARKET
Address: Hamlet 3 Ninh Hoa
Phone: (058) 623182
HON RO MARKET
Address: Hon Ro, Nha Trang City
Phone: (058) 714224
KHANH VINH – Nha Trang Market
Address: 42, Street 2/8, Khanh Vinh district
Phone: (058) 790504
LAC AN MARKET
Address: Thôn Lạc An, H. Ninh Hòa
Phone: (058) 621059
MOI MARKET
Address: 22/8 Street, Cam Ranh H.
Phone: (058) 855122
NINH HAI MARKET
Address: Hamlet Binh Tay, H. Ninh Hoa
Phone: (058) 849624
PHU THO MARKET
Address: Village Phu Tho, H. Ninh Hoa
Phone: (058) 849893
PHUOC HAI MARKET
Address: Nha Trang City
Phone: (058) 876186
PHUOC THAI MARKET
Address: Nha Trang City
Phone: (058) 887008
PHUONG SON  MARKET
Address: 159/4 Vinh Hoi, Nha Trang City
Phone: (058) 812925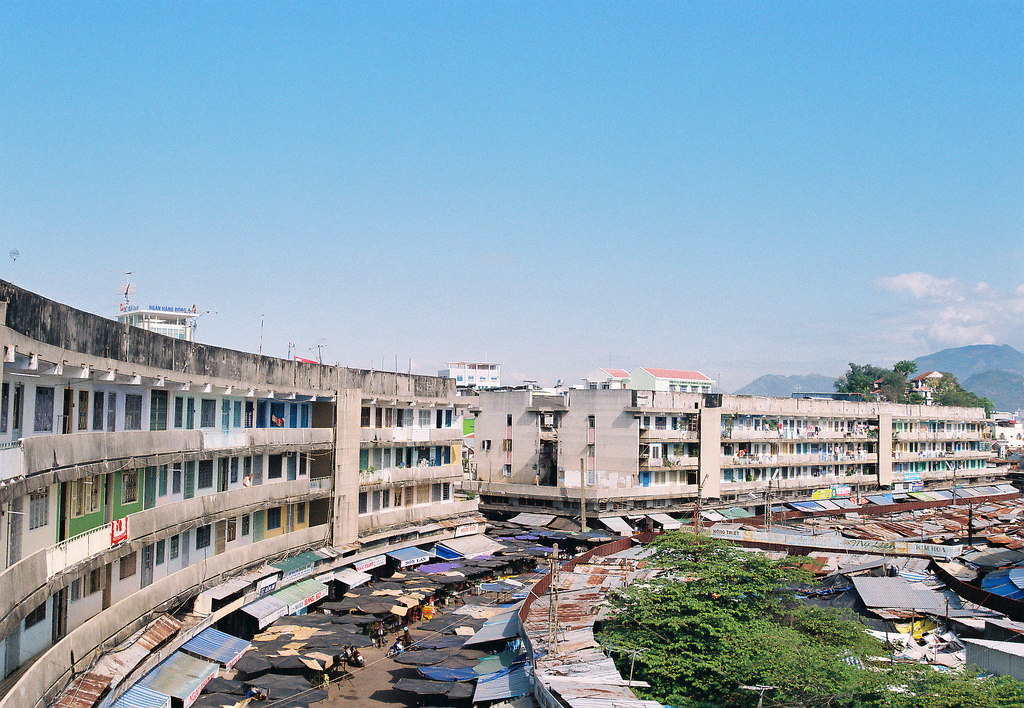 Above is a list of famous markets in the coastal ciry- Nha Trang.If you still need any information, please contact us soon. We can definitely help you.