Learn about the road across the sea in Khanh Hoa
Diep Son is famous for its white sandy road located nearly half a meter below sea level. The sea road connecting the two islands together creates something different for tourists. Let's follow Focus Asia to explore more about the road across the sea in Khanh Hoa.
Originally a pristine beach that a few people know, Diep Son has attracted more and more tourists to explore this interesting Van Phong bay. Diep Son is located in the middle of Van Phong Bay in Van Thach commune, Van Ninh district, Khanh Hoa province. If you want to get here from Nha Trang, you should take a bus to Van Gia port then hire a boat or canoe to Diep Son (the total time is about 2 hours)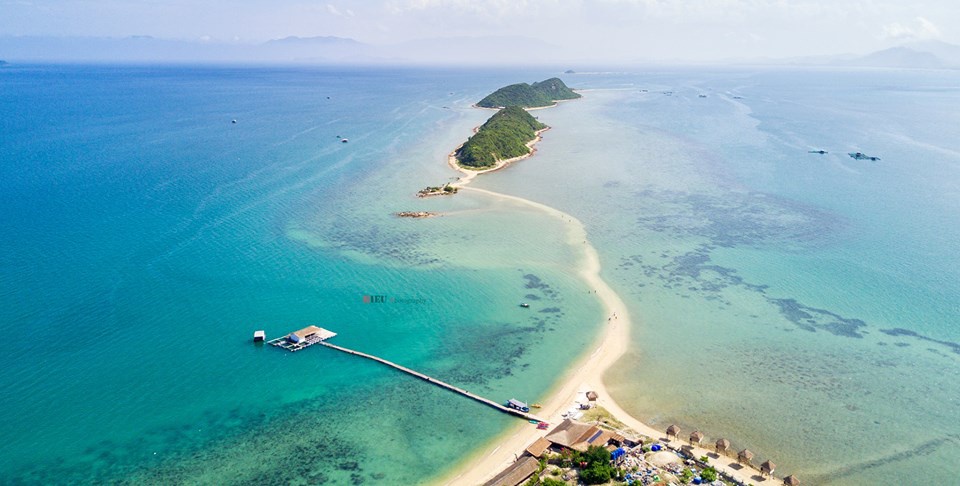 Let's see Diep Son from above through the beautiful pictures with the pristine sea, charming mountains, mountains, sea, clouds, and the road between the vast ocean. In the midst of the vast ocean, a trail on the sea stretches for less than 1 km, winding under the clear water about half a meter, surrounded by small fish swims … create a fairy tale.
The ideal time for visitors to Diep Son Island is from December to July. At this time, the weather is quite favorable with golden sunshine and cool sea breezes. Especially, it is also the time when the road between the sea can be seen easiest.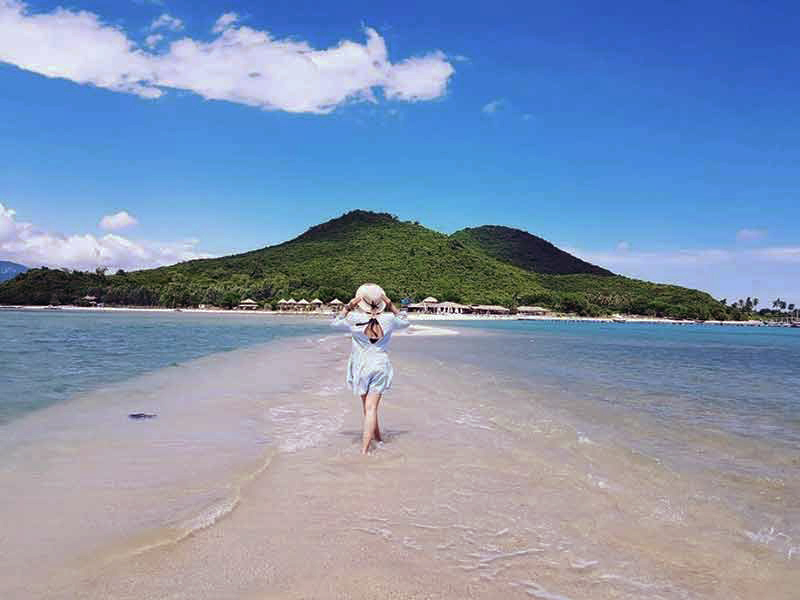 Coming to Diep Son, visitors can participate in many activities such as bathing in emerald green water, rowing, paddle rowing or surfing on the sea surface by canoe to see the whole scenery here … With space Fresh and quiet, separating from the urban area, coming to Diep Son, visitors will have an interesting experience in the middle of heaven, remove all troubles in life and keep many beautiful memories.
Walking across the sea may seem impossible but in Diep Son can we feel a smooth white sand strip under the feet. This is such a wonderful gift that Mother Nature gives our country.
Above are the information about the stunning cross-sea road in Khanh Hoa. Do not forget to visit Diep Son to check-in this cross-sea road this summer!