Le Bleu Homestay Dalat
Le Bleu Homestay Dalat: a simple blue wooden house will bring you a "different" experience. Let's follow Focus Asia Travel to find out more information about Le Bleu Homestay Dalat!
Le Bleu is for those who wants to get away from the hustle and bustle in life.
About Le Bleu Homestay Dalat
Le Bleu is not a hotel. The people here always want to bring experiences of this prosperous and loving land to everybody. Coming to Le Bleu Homestay Dalat, you will be treated like a family member.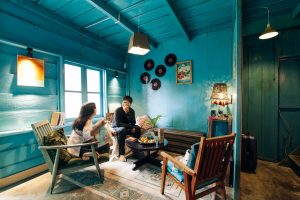 Le Bleu Homestay (ignorant means blue in French) flourishes from a garden that has long been unattended. Le Bleu Dalat is a two-storey wooden house halfway up the hill near the center of Dalat city. During the day, the weather is cool.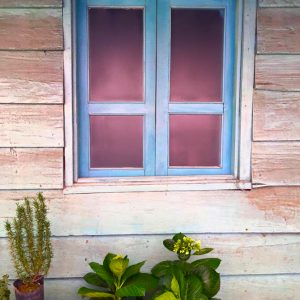 You have been dreaming of a simple life: planting trees day by day, taking care of flowers, cooking; read books together in an airy and light space. You can't find any places that is better to satisfy your desire than Le Bleu Homestay Dalat. Green house is built by the hands of people who are passionate about life. They want to bring a different breath in the midst of busy life.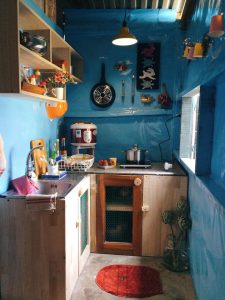 This log house on the plateau is always welcome to play. Yoy can come here to feel the love of team Le Bleu through every smallest details such as the curtains; the chair painted pastel color or like a flower pot replanted in a plastic can, etc.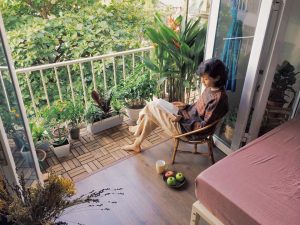 Price and room type at Le bleu Homestay
Le Bleu Homestay Dalat has 2 options for you to rent a house:
Option 1 : 700,000 VND / day / 4 people with 2 bedrooms, 1 living room, 1 fully equipped kitchen, 1 toilet, and 1 garden. From the 5th person will be charged $ 7 / person / day.
Option 2 : 400,000 VND / day / 2 people  with a bedroom. From the 3rd person fee of $ 7 / person / day.
Above are useful information about Le Bleu homestay Dalat.