Interesting Things At Phu Quoc Night Market
Phu Quoc Night Market is a unforgettable place if you have once set foot in Phu Quoc island. It is pne of the famous markets converging the quintessence of the sea. Let's explore the Phu Quoc night market with Focus Asia Travel through the following article! 
"Get acquainted" with Phu Quoc Night Market 
Phu Quoc night market used to be Dinh Cau night market, then moved to merge with Bach Dang night market in 2007.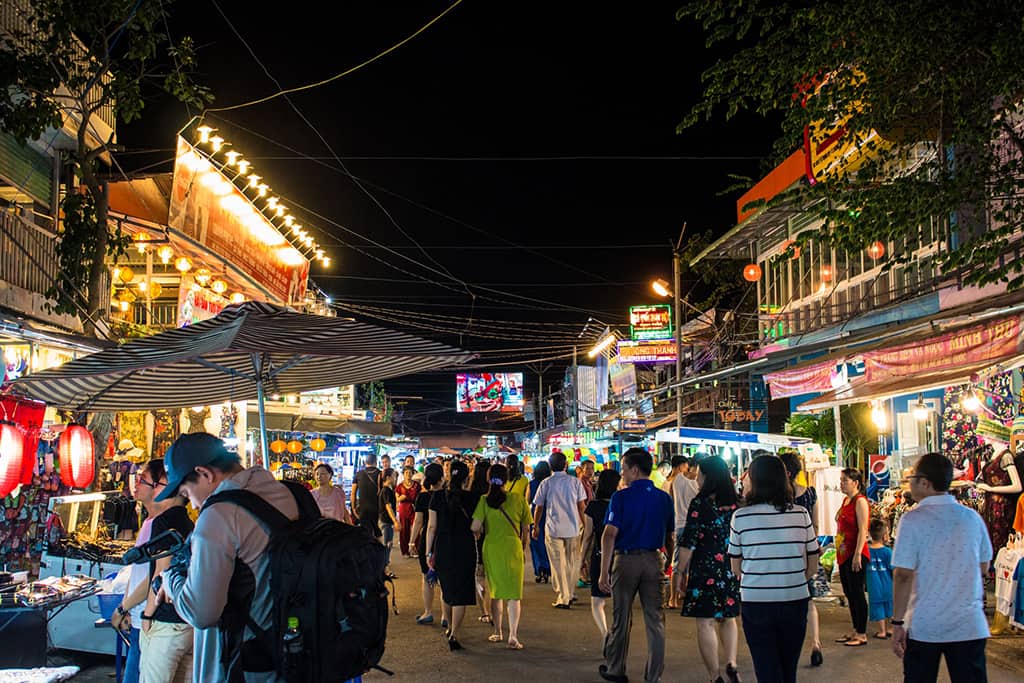 The night market stretches along the river with a large space decorated with sparkling electric lights, bustling trading from 7 pm to 11 pm.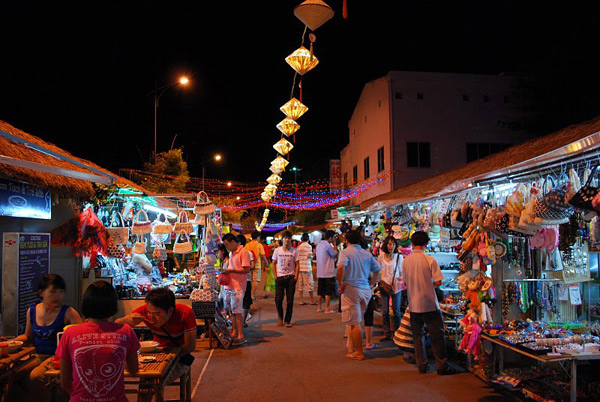 Visitors visiting here can take a walk around the market, shop or simply enjoy delicious cuisines in Phu Quoc.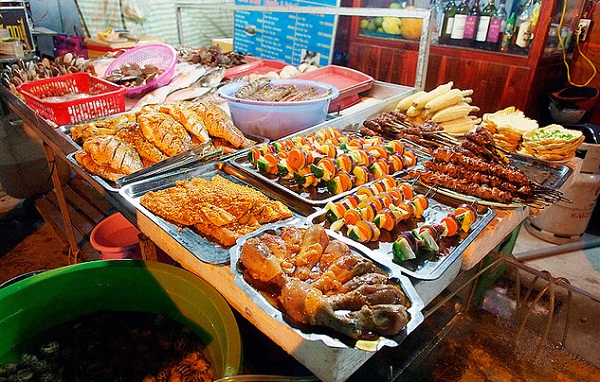 Let's see the smiles of the Phu Quoc people. No matter how hard they life are, they are always hospitable and welcoming visitors.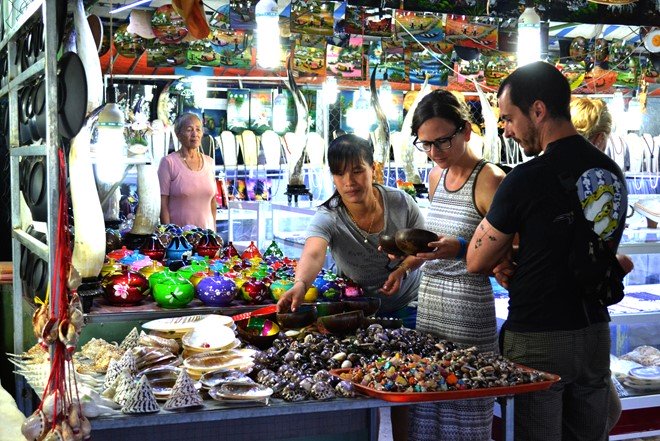 It all looks like a true representation of the coastal life, which makes the hearts of many visitors flutter.
Review Phu Quoc night market 
Where is Phu Quoc night market?
Phu Quoc night Market is located in the center of Duong Dong town and is also the center of Phu Quoc Island, along Bach Dang route and a part of Ly Tu Trong, Nguyen Trai and Le Loi routes.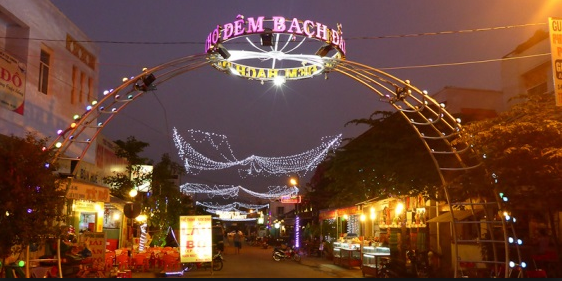 Previously, the market was located on Vo Thi Sau street which is less than 100m from the current night market. However, this night market has completely moved to the current night market location and is no longer active in the old location.
What is Phu Quoc Night Market?
Walking a few walks to Phu Quoc night market, you will immediately come across a variety of colorful souvenir stalls with competitive prices. It is definitely perfect gifts for your family or friends.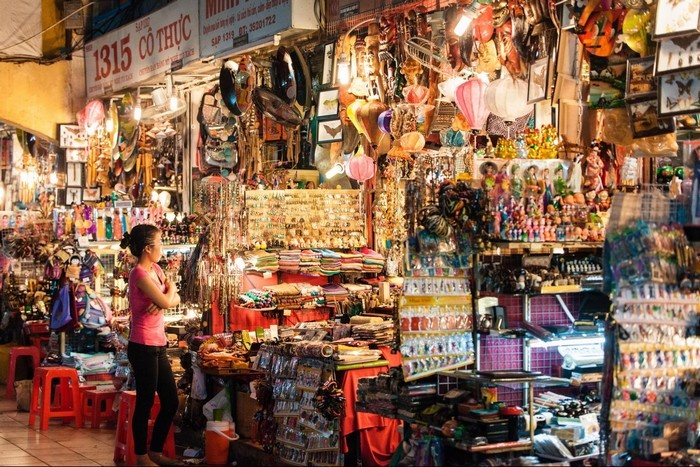 Both food and cuisines in Phu Quoc are flooded with colors in front of them, bringing a feeling of excitement and curiosity.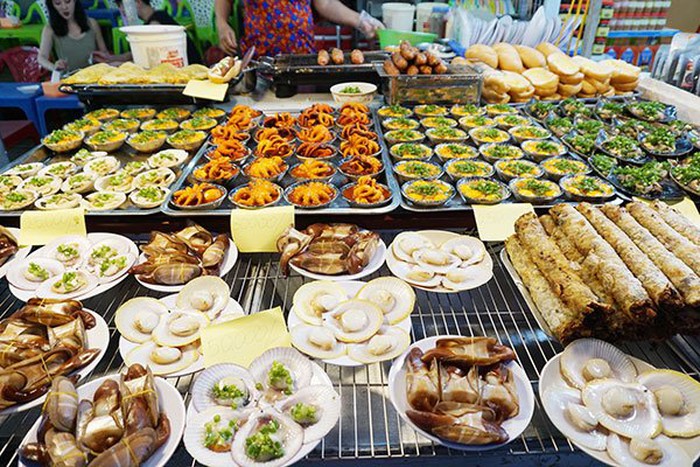 Night market offers visitors with a variety of seafoods such as fresh squid, shrimp, crab, snails, and crabs. 
What to eat at Phu Quoc night market?
It is such a shame if you do not enjoy food and drink at the night market
1. Seafood 
If there is no chance to go to Ham Ninh fishing village to eat seafood, the night market is always ready to serve. Every restaurants here is crowded with customers. Of course, the price of foods at the night market is higher than that of other markets.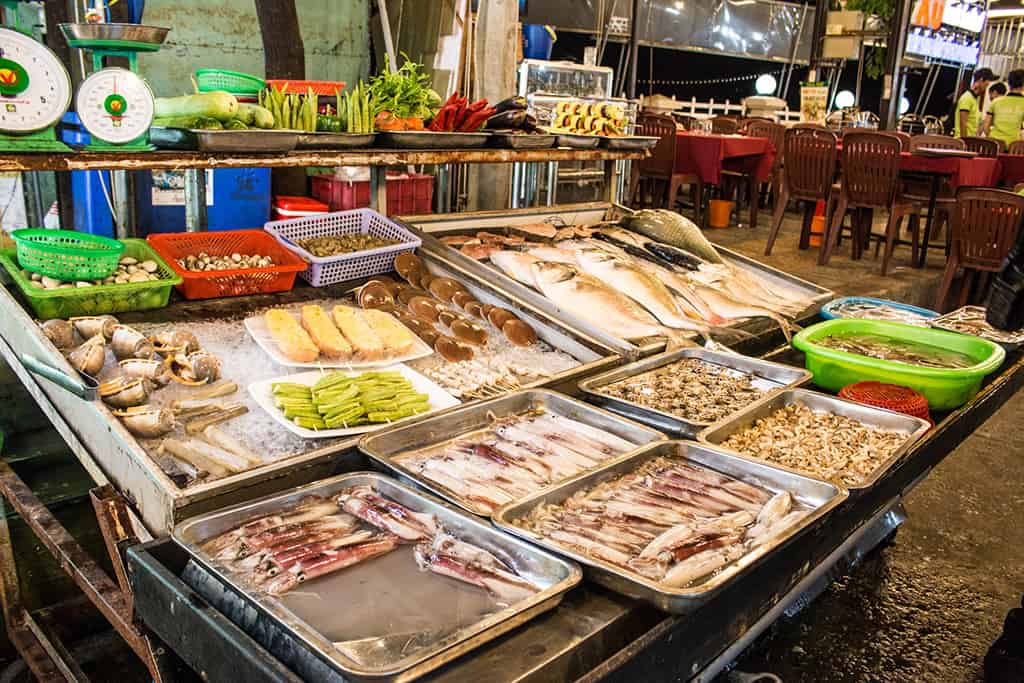 2. Thai ice cream roll
If you come to the Phu Quoc night market, do not forget to try Thai ice cream rolls.
Every ten meters, there is an ice cream truck, making the market never stop the bustling "chopped" tunes. This sound is probably the first impression when it comes to the night market.
3. Churros – New food in Phu Quoc night market.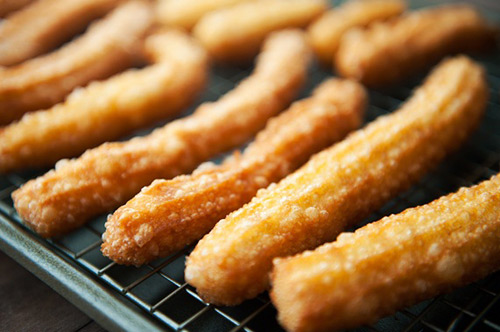 There is an attractive churros bakery in the market, making everyone passing by must look. Especially, the small chocolate tower gives off an extremely attractive taste. After being fried hot cakes, it is sprinkled a layer of sugar and a layer of chocolate. 
4. Jaggery beef cake
Jaggery beef cake is only 5,000 VND for eacj. For those who comes from the South, it should be normal. However, if you come from the Central or the North, you may not know about this cake