Interesting experiences in Mui Ne
Although Mui Ne is not as famous as Da Nang or Nha Trang, it is still one of tourist attractions in Vietnam that attracts many people all around the world. When coming to Mui Ne, there are many interesting activities that people should experience. Let's follow
Focus Asia Travel
to find out more information about them right now!
Bathing in Mui Ne beach
Mui Ne, Phan Thiet is famous for its stretches of white sand, blue sea, and curvy coconut trees. 
From April to August is the most ideal time of the year, when the water in Mui Ne Beach is the clearest. Furthermore, if you have a passion for extreme sports like windsurfing, you should visit Mui Ne beach from August to December due to the strong waves.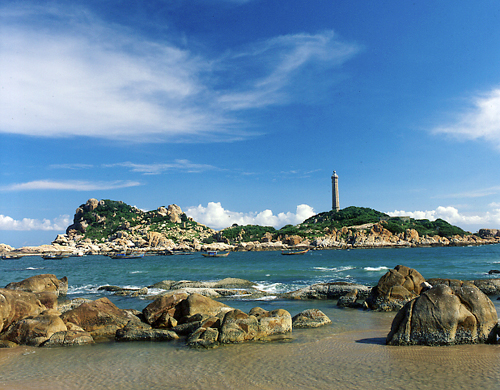 Drive Off-Road in sand
Sand dunes stretching from Binh Thuan to Ninh Thuan is the most beautiful and unique sand hill in Mui Ne which is about 20km from Phan Thiet city. Sand dunes was originated from ancient iron mines that has existed and formed geological formations for hundreds of years. This is the wonderful landscape that the nature has bestowed on the sunny and windy land of Binh Thuan.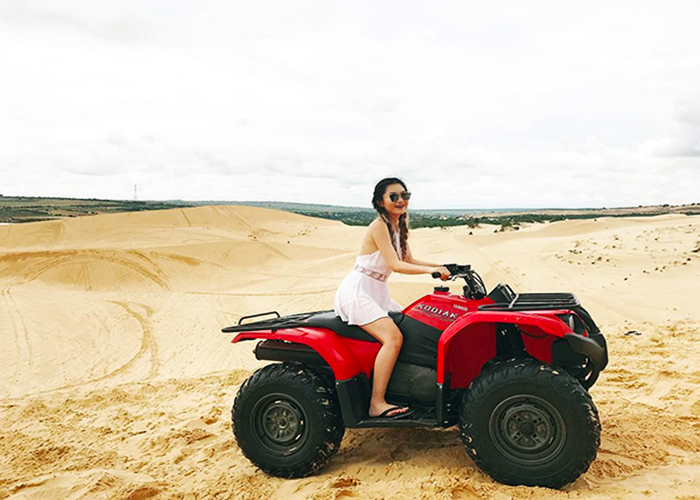 In addition to sightseeing and taking photos, driving a 4-wheel off-road motorcycle is an experience which is suitable for adventurous people. This game is not difficult but requires practice to control the car to glide through sand dunes, overcome rough obstacles. Motorbike rental for 2 people ranges from 350,000 to 850,000 VND depending on the duration of 20-60 minutes.
Visit the fishing village early in the morning
Mui Ne Market at dawn will give you a true picture of a local life. When the fishing boats come ashore, it is time for traders, restaurants and people to exchange. Visitors can also come and participate in this bustling market. Many people like taking pictures of the fisherman's life in the early morning.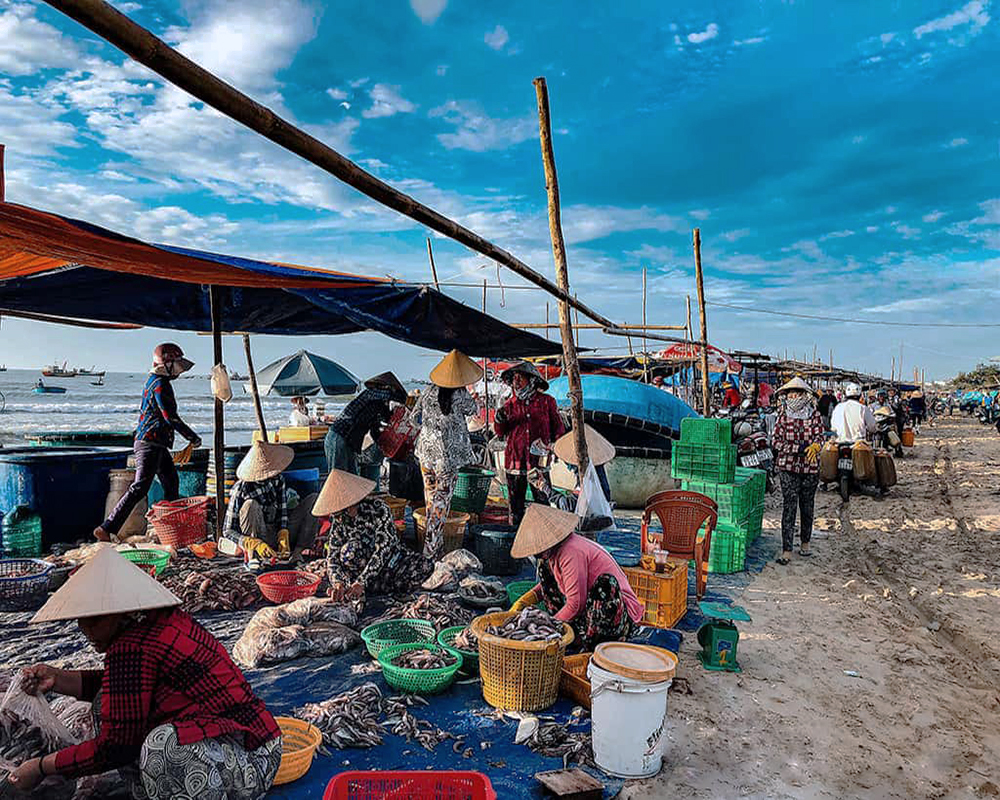 Fly a kite
Visitors can easily see colorful kites on the blue sky in Mui Ne beach. This is an attractive summer entertainment activity for adults and children. Kites has a variety of shapes and prices. Some resorts also organize a kite-flying festival to serve the needs of visitors.
Night squid fishing
Normally, squid fishing boat will depart at 5pm at the fishing village, then run 30 minutes into the sea. The train will stop at spots with lots of ink for visitors to experience fishing. If you are lucky enough to catch squid, guests can cook porridge or grill and enjoy on the boat. The itinerary of the squid fishing tour takes about 4 hours. A package tour including dinner and specialized tools which cost about 700,000 VND per person.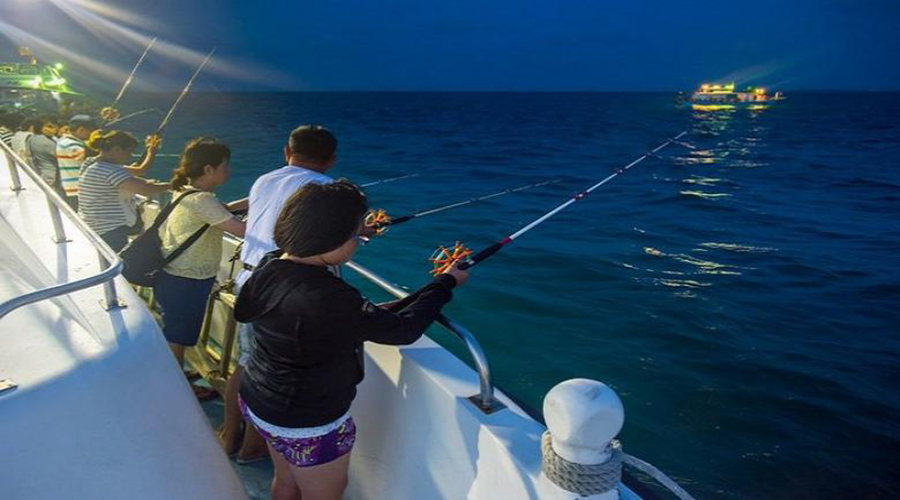 Check-in coastal roads
In Mui Ne, there are mesmerizing coastal roads attracting backpackers. The winding coastal roads on the green coast are always beautiful frames for great photos.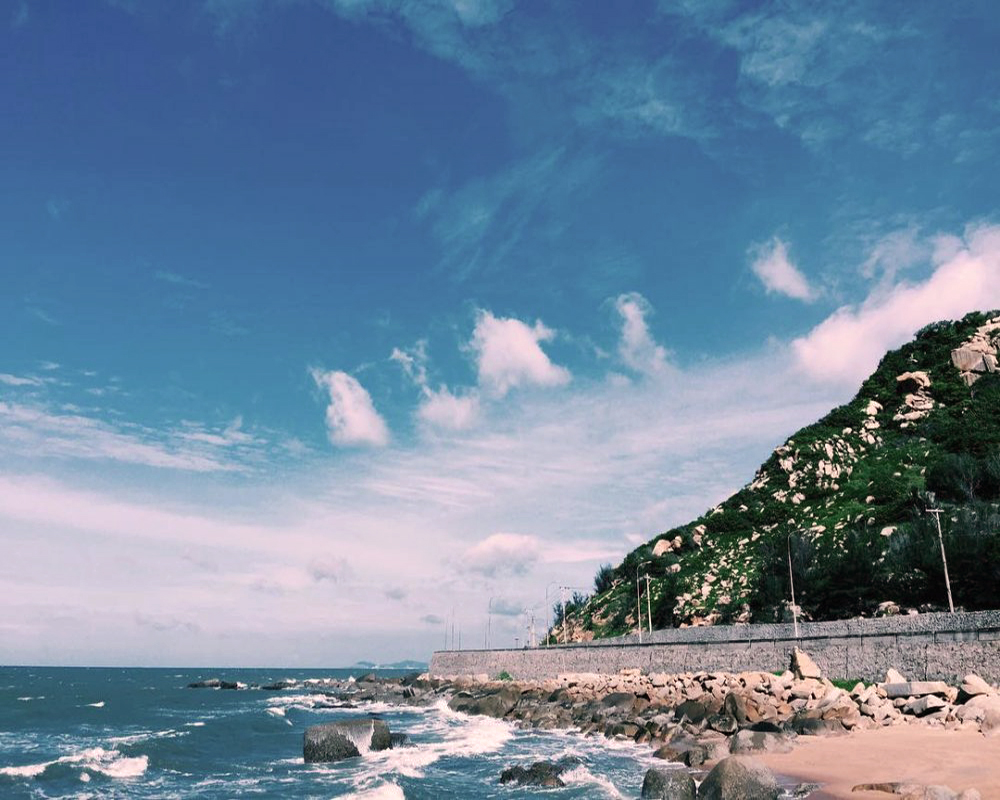 At Mui Ne freshwater pass, there are interesting experiences such as camping, participating in games. This is also a place that attracts young people to have a group trip or team building.
Above are interesting experiences in Mui Ne you can refer to your upcoming trip. Let's contact Focus Asia to have a memorable trip in Mui Ne!