Immerse yourself in Dalat flower season
Dubbed the "city of flowers" or "eternal spring city", Da Lat is the ideal destination for flower lovers. This dreamy city is surrounded by flowers all year round. So what kinds of flowers will bloom in Dalat flower season  ?
What is the Dalat flower season?
The season of Da Lat hydrangeas
Hydrangeas can bloom in all seasons of the year. However, to get the best picture of blooming flowers, you can go to Da Lat around April, May, or November, December . These are the 2 best times to see the beauty of this flower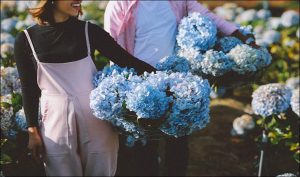 If you have the opportunity to go to Than Tho Lake in Dalat , you should visit the hydrangea garden of Dalat Lac Duong . Because far from the center, you will not have to squeeze but can feel the peace of Dalat style. Tickets to visit from 20k to 40k.
Wildflowers – Dalat flower season
Referring to  Dalat tourism , this is definitely the flower that people are most sought after. Without a strong scent like rose or chrysanthemum, wild anemone has its own fragrance of wild flowers.
Normally, October every year is the moment when Da Lat is filled with the golden color of wild flowers. For the best check-in photos, you should go hunting wildflowers at around 9am onwards. Because this is the time when the sun makes the wildflowers shine and sparkle more than ever.
The best paths to travel to  Dalat flower season :
– Lien Khuong Expressway – Prenn Pass
– The road from Van Thanh flower village
– Ta Nung Pass
– Town of D'ran – Don Duong …
Snow grass:
If you plan to go to Da Lat in November, do not miss the beautiful snowy grass hills! Like wild anemones, these are just weeds, but they become an indispensable color of Dalat .
To hunt for the best images, you have to get up at 5 a.m. to start moving to snowy areas. Remember to get up early and get there before the sun is high!
The beautiful snowy field is located on the bank of Golden Stream, located in Lat commune, Lac Duong district, Lam Dong province, about 20km from Da Lat city . You'll have to go through the tough red dirt trail, but the results of your hard work will be sweet!
Sunflower field
The flower field belongs to the TH True Milk company campus. This flower field is located on a hill in Tu Tra commune, Don Duong district, Da Lat city, Lam Dong province. About 30km from the center of Da Lat city. Here you can mingle among the immense flower forest. Please keep the best moments of this flower.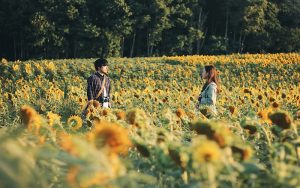 Besides sunflowers, flower field also has streets filled with flowers Da Quy and disguises. The blooming time is around November, December and March and April each year. You should come in winter to fully fully enjoy the most beautiful "sun" flower forest here.
You should take advantage of photos of flowers blooming in the morning or afternoon to get the most beautiful and brilliant photos. The air here will be cold in the morning. Plus, the field of sunflowers is beautiful and ecstatic. This is a field that is loved and looked to recently. Currently, the field is open to visitors to visit and take pictures.
Flowers triangular circuit:
There is no need to go all the way to distant Ha Giang , right in Da Lat you can see the beautiful field of triangular flowers. In October – November, people start to grow flowers again to make food for cows. So you can take advantage of the opportunity to immediately hunt for virtual live pictures for yourself!
In Dalat you can see the triangular flowers at the following places:
– Da Lat Milk is more than 35km from Da Lat city .
– The foot of Ta Nung Pass is about 18km from Da Lat city .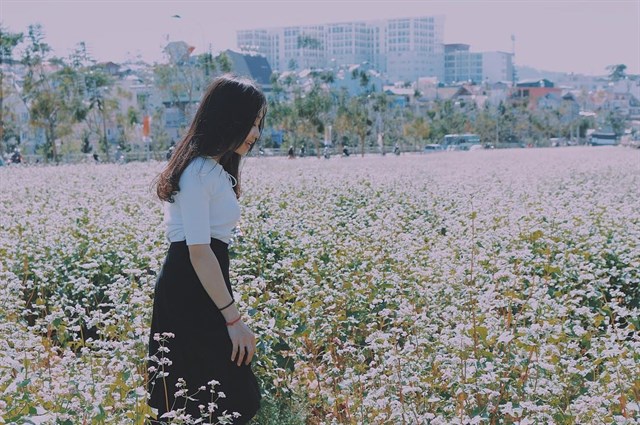 Are you ready to go to Da Lat to enjoy the beauty of the flower season? Book now with Focus Asia Travel and enjoy Dalat flowers right away!
Check out the super saving Da Lat combos  right  here !