Huyen Khong Pagoda – The pagoda has a unique architecture in Hue
Huyen Khong Pagoda – A pure pagoda possessing a very unique architecture in Hue makes visitors surprised about its beauty. Let's follow Focus Asia to explore more about this unique temple.
Huyen Khong pagoda is located in Nham Bien village, Huong Ho commune, Huong Tra district which is about 10km west of the city center and 3km from Thien Mu pagoda . This is a tourist destination you should not miss when coming to Hue.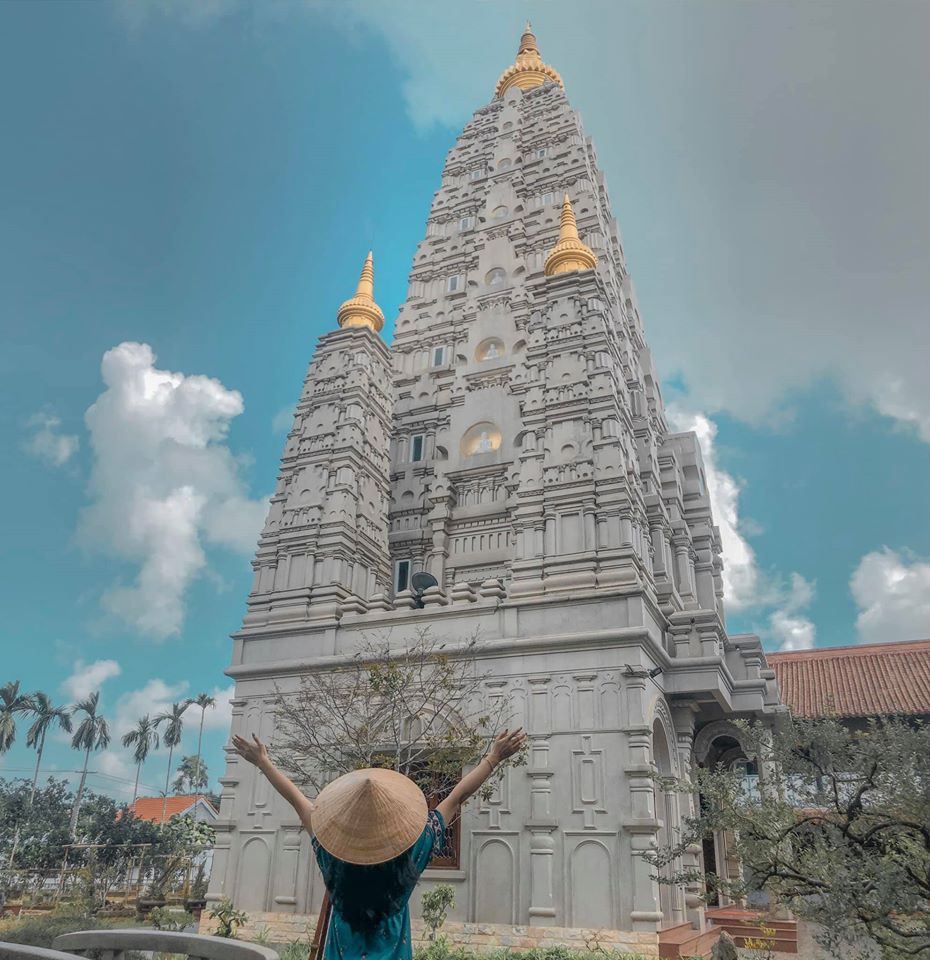 Huyen Khong Pagoda is a combination of Hue, Indian and Japanese architecture. The pagoda is located on a fairly large campus with an area of ​​about 6,000 m2 and planned into a quiet landscape filled with green trees.
In the temple campus is the Great Giac Stupa whose architecture is inspired by a famous great stupa in India. The spire of the tower is bright yellow and the body of the tower is strikingly white, engraved with many Indian patterns which creates a unique check-in corner. However, the size of the tower is smaller to create harmony with other works of the temple.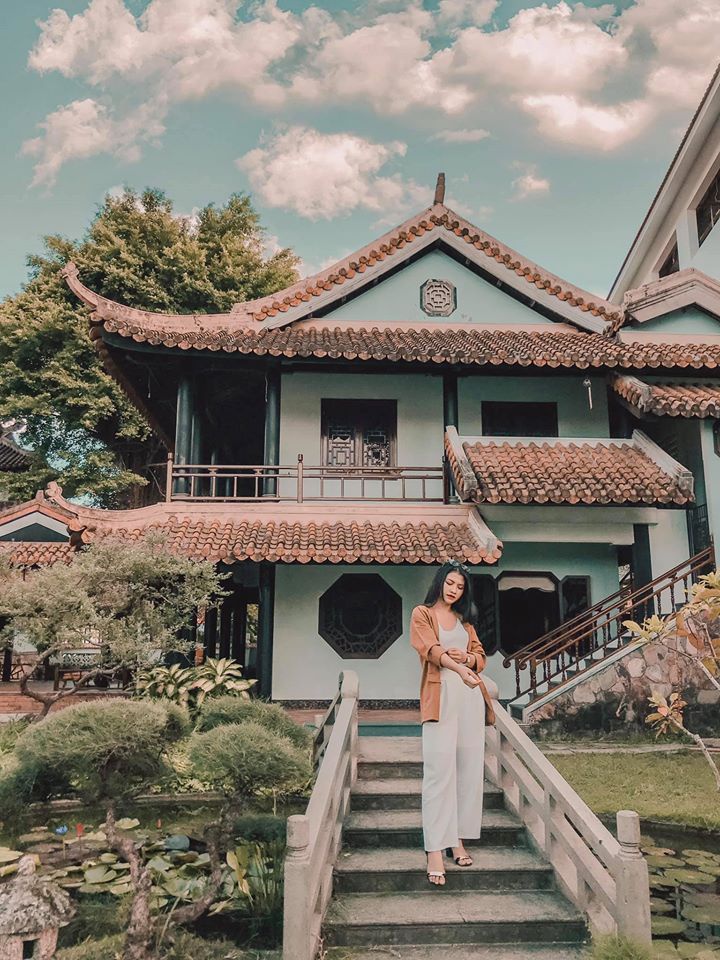 Huyen Khong Pagoda attracts visitors by its ancient space with the harmonious combination between the Hue architecture and the Japanese style sophistication. The roofs with red-tiled Luong Dinh roof, glossy wooden columns or lanterns gently swaying in the wind create a quiet space in the heart of Hue ancient capital.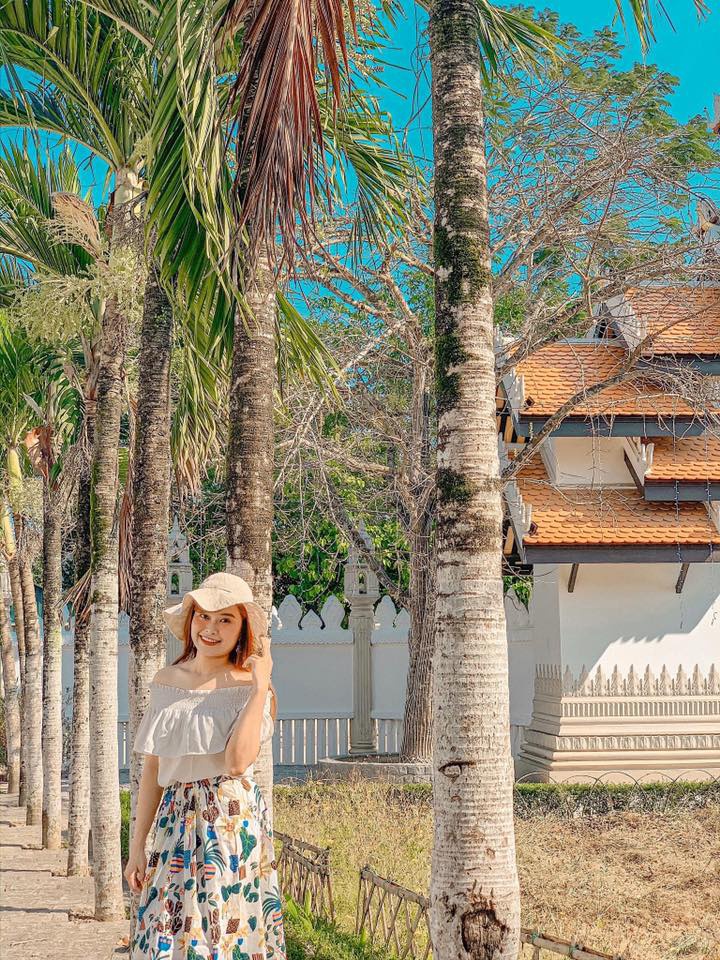 As a spiritual tourist destination, visitors should wear appropriate clothes when visiting the temple (Ao dai and conical hats are suggested). In addition, visitors also need to keep quiet, which easily affectes the solemn and tranquility of the temple. Please save the address of Huyen Khong temple immediately to plan the next adventure for yourself.