Huong Bien Hotel: An ideal resting place for tourists
If you want to feel warm like at home, Huong Bien hotel is the number- one choice. As one of the prestigious 3-star Phu Quoc hotels, this will certainly be an ideal resting place for tourists in Phu Quoc. Today Focus Asia Travel will give you some information about this famous hotel !!!
Introduction to Huong Bien hotel
Huong Bien Hotel belongs to Phu Quoc travel Joint Stock Company which is currently one of the most beautiful and comfortable hotels in Phu Quoc. The restaurant system of Huong Bien Hotel is the ideal place for you to enjoy European, Asian, seafood and traditional Vietnamese dishes.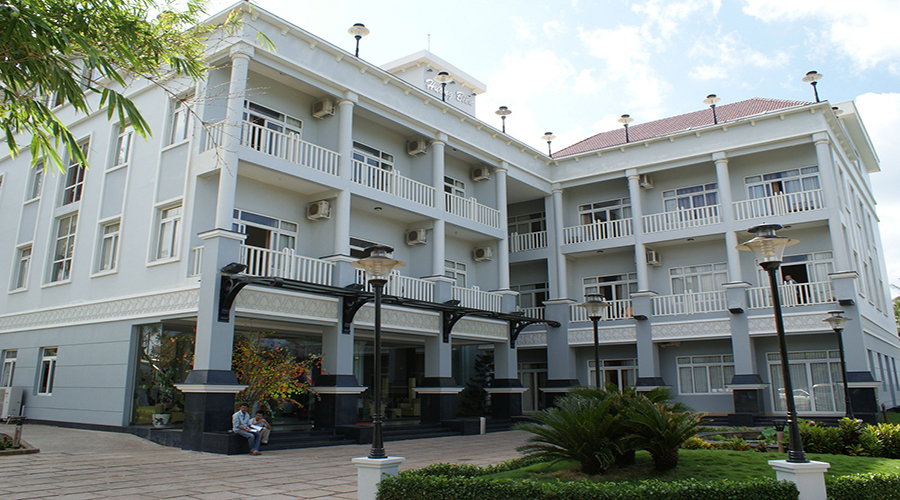 More specifically, Huong Bien Hotel makes it easy for visitors to travel because it is quite close to the swimming and entertainment venues. This is one of the places that many tourists choose to rest later in their Phu Quoc tourist trip.
Address:  No. 1 Vo Thi Sau Street, Duong Dong Town, Phu Quoc, Kien Giang Province.
Location: Located in the heart of the city, it is only 20 minutes from Phu Quoc port by taxi and about 10 km from Phu Quoc airport.
Hotel services Huong Bien Phu Quoc
With more than 50 modern, airy bedrooms which are all equipped with international standard amenities. The bedrooms and apartments of Huong Bien hotel are specially designed and coordinated with many fancy colors to create a sense of relaxation and comfort. You will have the opportunity to enjoy the luxury and convenience. The bedrooms include: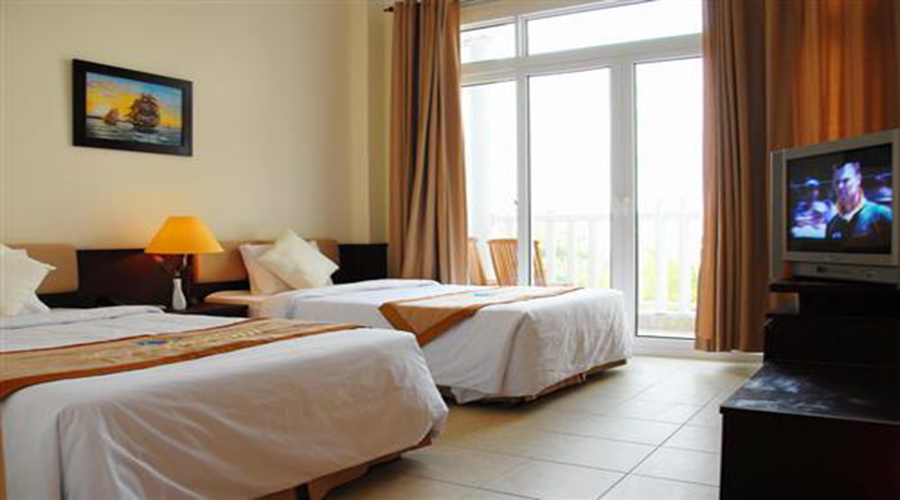 50 luxurious rooms with full amenities depending on different locations.
Room facilities: TV, cable TV, air conditioning, safe, mini bar, tea, coffee, and other amenities.
Private beach with Dinh Cau landscape
Free mineral water every day.
Swimming pool (free)
Free Wifi and cable TV.
Free Tennis court.
Free medical service
Dry cleaning, laundry service
Regulations
Check-in time: 14 hours
Check out: 12 o'clock
Policy for children and extra bed:
Children 0-1 years old: Stay for free if using existing bed. If you need a crib, an extra fee may apply.
Children 2-9 years old: Stay for free if using existing bed.
Guests over 9 years old are considered to be adults.
Extra beds depend on the room you check in
Please present your Passport or ID card and hotel reservation details prior to check-in
Free parking
Cancellation or changed after booking: charge 15% of the total booking
Cancellation within 18 days (not including Saturday, Sunday) compared to the date of arrival: 100% charge for the first night of the room.
Cancellation within 10 days (not including Saturday, Sunday): charge 100% of the total booking.
Holiday periods and promotions are not refundable, canceled or changed
Following is the information about Huong Bien hotel that Focus Asia Travel would like to introduce. If you have any questions, please contact us for more details !!!!