Going to pagoda on the Lunar New Year is Vietnamese people's good cultural traditional
When spring comes, apart from travelling, Vietnamese people usually go on a pilgrimage at the beginning of Lunar New Year – or called 'go to pagoda' to pray for safety, health, good luck, prosperity and happiness during the year. Going to pagoda has become a custom of many people from all walks of life in Viet Nam.
When the New Year comes, Vietnamese go on pilgrimages, they never forget to burn incense at home to commemorate ancestors, their original point and then go to pagoda at midnight on the 30th, the last day of lunar year or in the morning of the first day of the New Year.
At midnight on the last day of the old year (giao thua), every family prepares a hearty tray and then burns incense to invite deity, God of the soil, ancestors and foreheads to gather with descendants. When the incense ends, everyone together gathers around the tray to eat and wish each other a happy new year. Children in the family will wish grandparents, parents and other adults and they are given lucky money in a red cover and good wishes to hope for a good new year. Then the whole family goes to the pagoda to pray for lucky things for the year and ask for offerings. If they cannot go to a pagoda at midnight of the last day of the old year, everyone can go in the early morning of the first day of the New Year.
Vietnamese people believe that going to the pagoda is not only to pray for good things for the coming year but is also the time for everyone to be reminded of the spirit life after the hardy months earning a living.
Vietnamese people offer the pagodas steamed glutinous rice, boiled chicken, wine, tea or fresh flowers, scent incenses. However, it usually has incense, fresh flower, gosh money, money and Chinese-written petitions which write wishes of everyone in family for a new year to pass as expected. After kowtow, everyone wants to get offerings from the pagoda like a branch of tree or flower which symbolize for verdancy, abundance and health.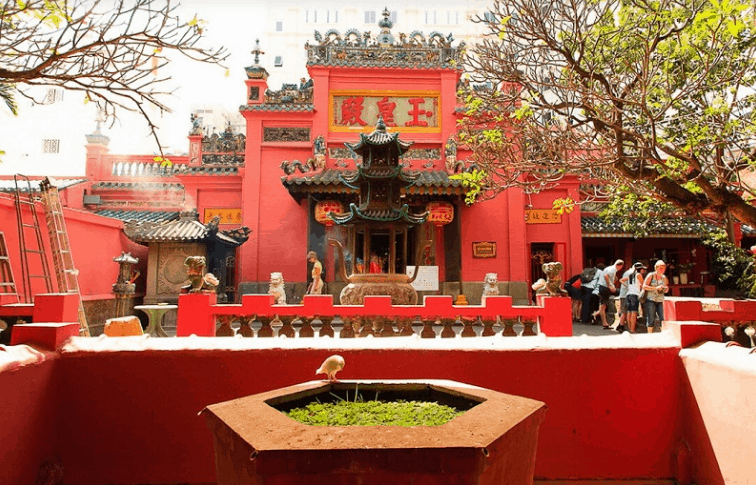 We can catch the image of a stream of people making a pilgrimage to the Buddhist sanctuary across the country as Perfume, Yen Tu, Tay Phuong, Quan Su or Tran Quoc Pagodas to pray for good fortune when spring comes or go to the Temple of Literature to pray for descendants to become good learners.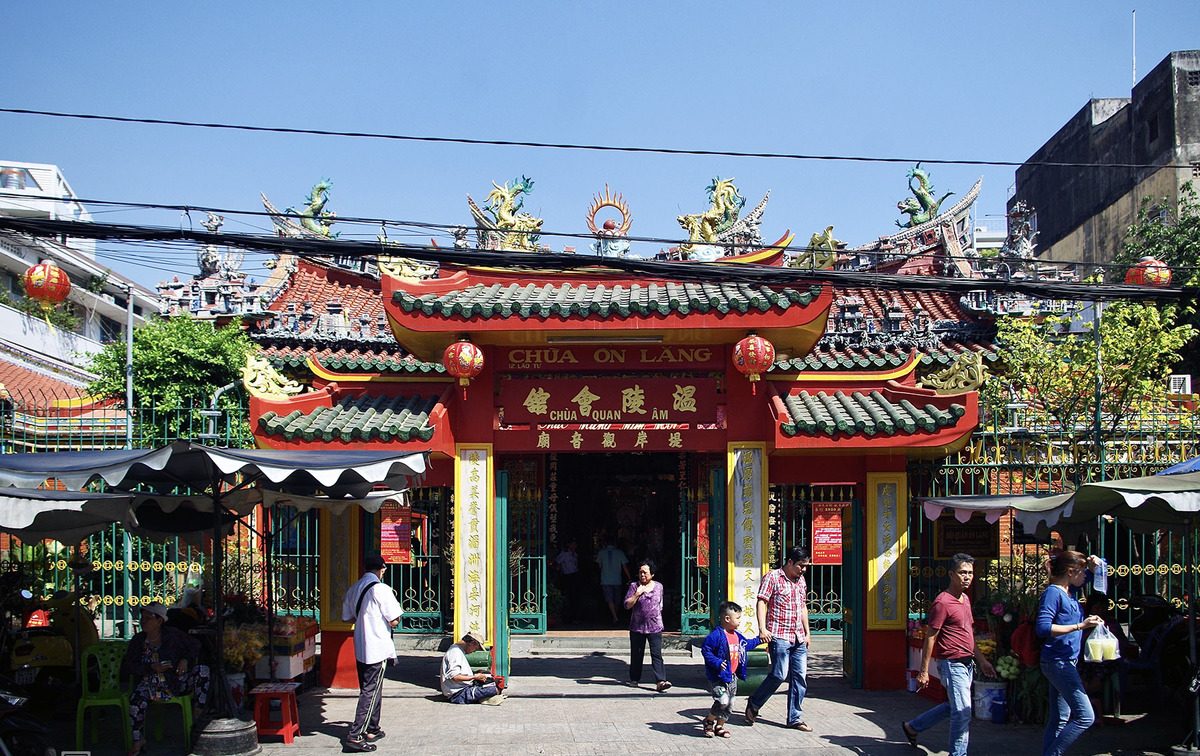 It doesn't know whether Gods hear these prayers and wishes or not but everyone believes in going to the pagoda on New Year's Day and sincerely praying for their family, gathering with descendants, being a happy, safe, peaceful country where the people enjoy food and warmth and each individual is brought good luck in life. This is culture and humanity of the Vietnamese people.