Famous bubble rooms in Vietnam
The bubble rooms are an interesting place that everyone wants to try once in their life. Let's follow Focus Asia Travel to find out more information about these famous bubble rooms in Vietnam.
Chimi Farm Strawberry Garden: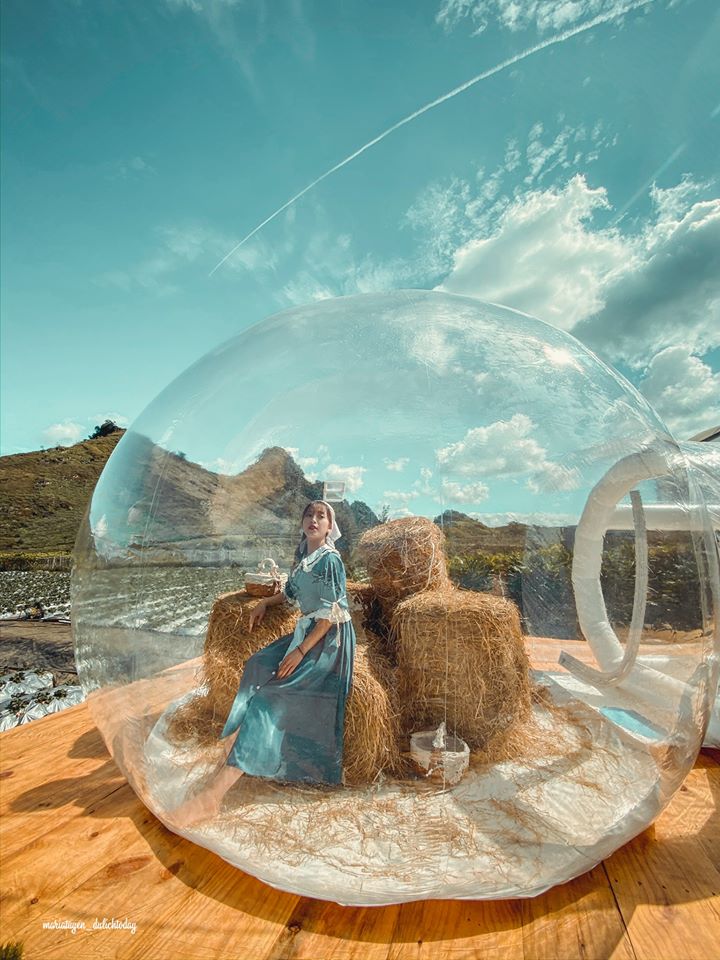 If you have a chance to Moc Chau, you should not miss the Chimi Farm Strawberry Garden. This is the top famous bubble room with a lot of red, big and very sweet fruits. Everyone can pick the best strawberries for gifts after each trip. In addition to the strawberry garden, you should not ignore this super beautiful shade house which is a ideal place for young people to take beautiful pictures.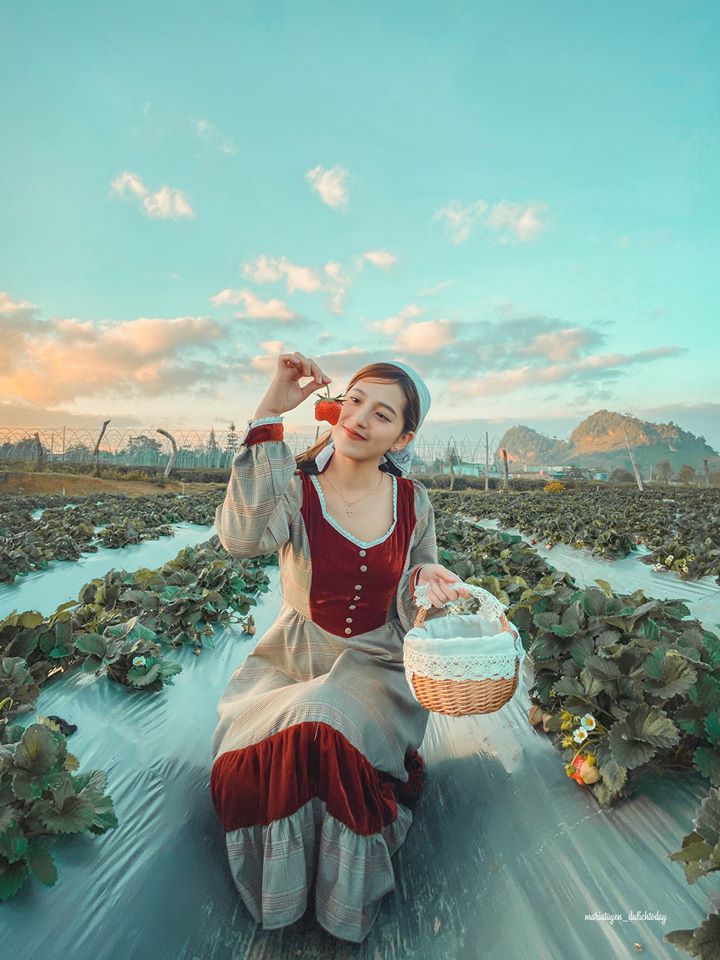 Everyone wishes to have beautiful photos at this balloon house.
Vo Anh Hill- Da Lat
Vo Anh Hill is a new brand in Da Lat which is designed with a unique context, using mirrors as the main accessory. Coming here, visitors may feel lost in a semi-real, half-virtual world that is romantic and suitable for taking photos. Just 50,000 VND per person, you will be delighted to take pictures with the beautiful scenery in this tourist site.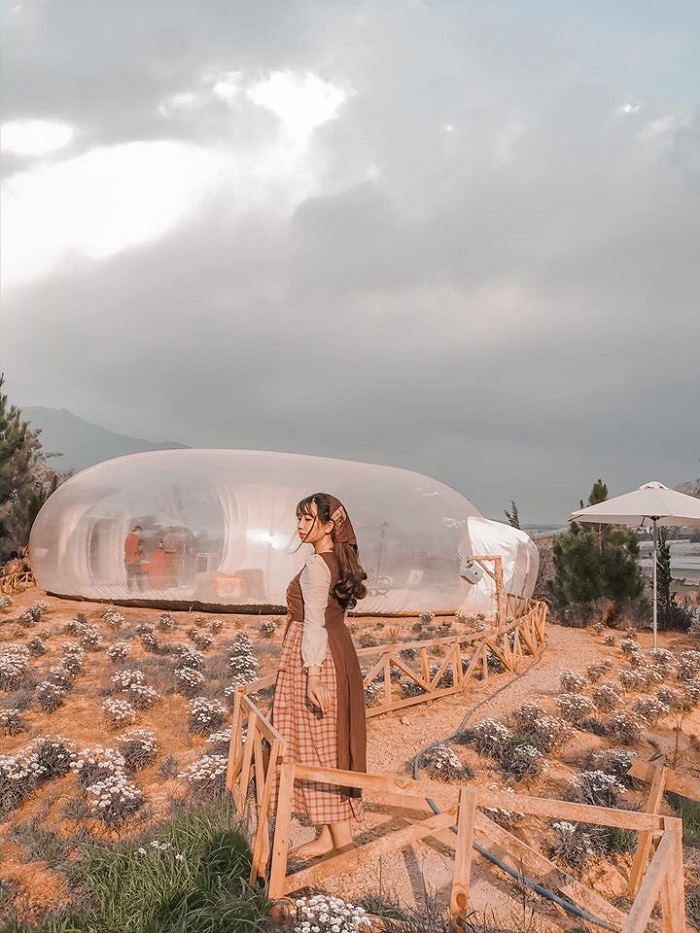 The most special highlight in Noon Photo Hill is the bubble room built like a miniature snow-white country. The room design is a round bubble like the famous bubble rooms in Bali. 
Entering the room, you seem to have a feeling of going to Europe on a cold winter day. The foam is spread densely to create the feeling of falling white snow. Another small corner is placed with a bench, street lamp for visitors to take pictures. In particular, in this room there is a piano where you can create your favorite pose.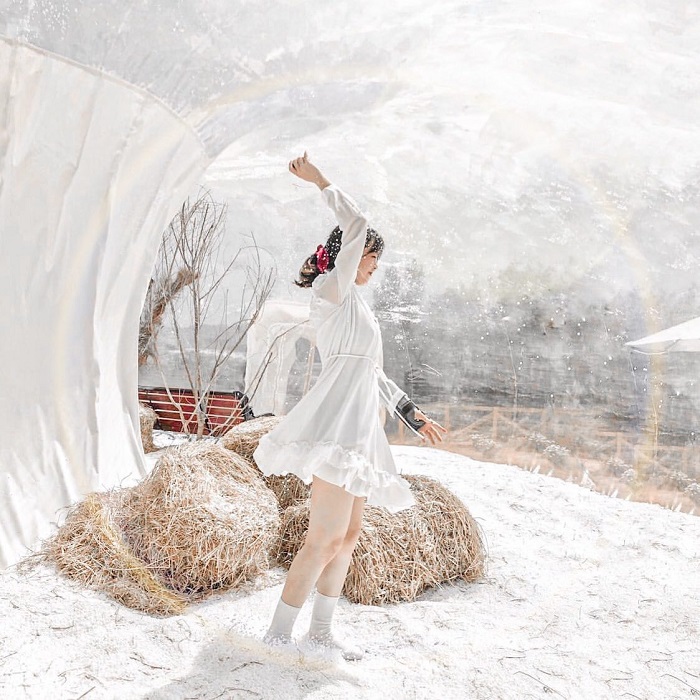 In addition, inside the bubble house at Da Lat Vo Anh Hill, there are dry straw mounds which is carefully arranged to serve the best photography. Coming to this room, you can easily get a series of beautiful and quality photos  
Zen Valley Dalat
In addition to the bubble room at Vo Anh Hill, visitors to Da Lat can also experience the feeling of sleeping in a transparent room, seeing the stars sparkling at night- Zen Valley Dalat resort.
The resort, which is a famous complex of hotels, restaurants and coffee in the city of flowers. If you have ever been in front of the beauty of the bubble room in Bubble Hotel Bali, you will definitely be surprised by the room at Zen Valley Dalat designed exactly like the original version.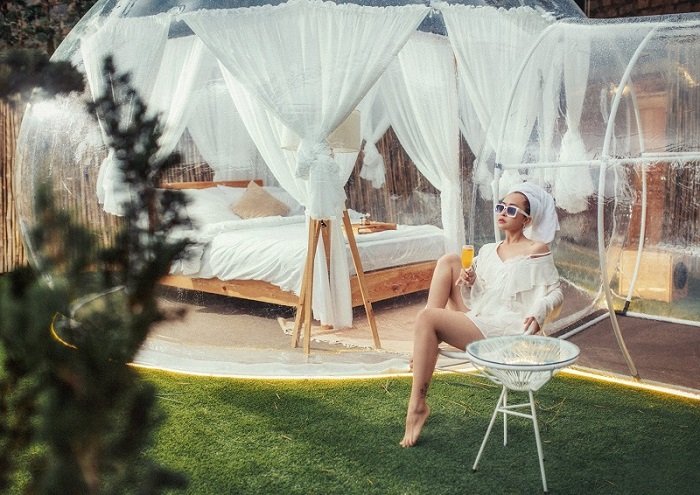 The location of the room overlooking the hill and flower garden which is not similar to the sea view in Bali. The items in this bubble room are mainly made of brown wood, while curtains, mattresses, pillows. The main color of the room is white which providing a feeling of romantic and sweet.
The room in Zen Valley Dalat is very suitable for couples to enjoy wonderful moments together. To book this room, you should contact in advance because it is always crowded.
Tom's rose garden
In addition to the bubble room at Vo Anh Hill and Zen Valley Dalat Resort, Da Lat also has a check-in point and another huge giant bubble. That is Tom Rose Garden, located at 86 Khe Sanh Street.
This place is originally a large rose garden where people take photos during the rose ripe season. However, on normal days, visitors can also come to Tom's Rose Garden to take thousand of photos with the bubble house. With an entrance ticket price of 20,000 VND / person, you will be comfortably posed in a transparent room.
Similar to Shadow Hill, the transparent balloon-shaped room here is not for accommodation, but only for visitors who has a passion for taking photos. Inside is a chair and golden dry straw mounds.
The bubble house here is not too large, but if you know how to choose the angle, color and shape, you will get a series of photos that are both beautiful and virtual. In addition, there are many other beautiful angles in Tom's Rose Garden such as wooden house, chrysanthemum garden, etc. All are designed in a cute and lovely style for you to selfie.
Trung Luong picnic area
Not only Da Lat owns magical bubble rooms. But now when traveling to Quy Nhon, visitors can also check in with the balloon house at Trung Luong picnic area, located in Cat Tien commune, Phu Cat district, Binh Dinh province.
This bubble house is located in a spacious space blending with fresh nature – where you can enjoy posing for photos without worrying about attracting too much attention to others. The room has a circular bubble design, transparent material and the inside arranges more beautiful accessories for visitors to take pictures.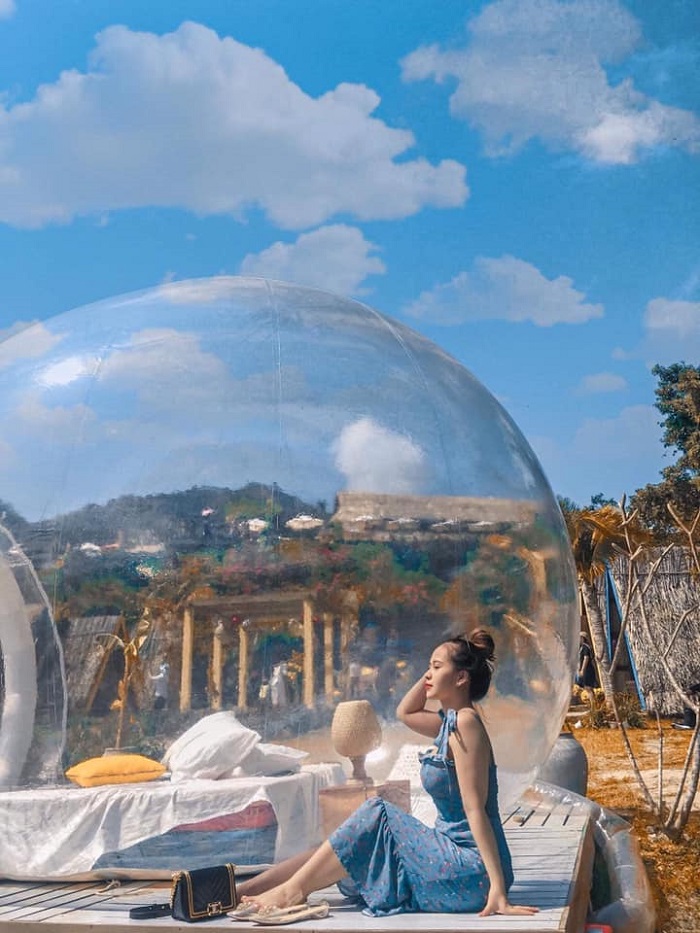 If the room in Da Lat has a winter beauty, the ball room at Trung Luong Picnic Area is younger. In the room there is a bed, white cushions and an arrangement of yellow and blue pillows, creating vibrant colors. There is also a wooden cabinet and prominent brown table lamp.
Coming to this virtual living spot in Quy Nhon, in addition to comfortable check-in in a bubble room, visitors can also take pictures in many other lovely little corners. There are scenes that look directly at the sea. There is a beautiful homestay with beautiful attic and colorful walls. Currently, Trung Luong Picnic Area has an entrance ticket price of 35,000 VND / person. In addition, if you eat, drink or use the services of renting a tent to sleep overnight, the cost will be charged separately, with price list available.
Sapa Secret Garden Homestay
Sapa Secret Garden Homestay is called "Little Bali in SaPa" by young people. This virtual live check-in point is located near the center, only about 500 meters from Sapa stone church. This place is like a photography paradise with many angles like Bali, especially the bubble room in the middle of the cloud, magic mist.
Still the structure of a spherical and transparent room, but the bubble house in Sapa Secret Garden Homestay has a few differences. Inside the room is a white mattress pad, along with a blanket, pillows for visitors to use to take pictures.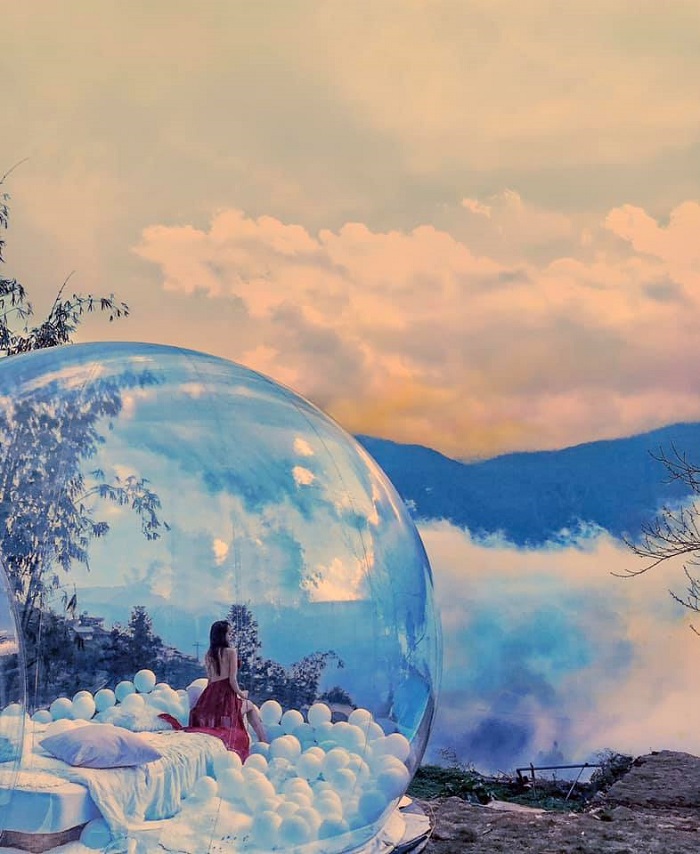 In particular, the floor is also decorated with a lot of white bubbles, contributing to a more romantic and sweet room. Taking pictures at home bubbles in Sapa Secret Garden Homestay is an experience not to be missed when coming to Sapa. The room looks straight out on the rolling hills and mountains. Besides, there is also a clear blue lake, contributing to creating a perfect virtual living scene for visitors.
In addition to the bubble room, which is the main highlight, this place also enchants visitors from near and far with a series of impressive miniatures such as net beds, swings or rooms with direct views overlooking the mountains, white clouds. Heaven every morning. Coming to Sapa Secret Garden Homestay, you can choose to stay here or come take photos, check in with the entrance fee of 80,000 VND / person, including a portion of buffet drink.
Above are the beautiful and famous bubble rooms in Vietnam. If you travel, please pay attention to the above places. Surely you will get quite a lot of virtual live photos after the trip. Wish you have many interesting experiences.