Famous bridges in the West of Vietnam
Despite not as old as the Long Bien Bridge in Hanoi, the bridges in the West of Vietnam are still famous. Let's follow Focus Asia to explore more about these bridges.
Tra Su melaleuca forest- The longest bamboo bridge in Vietnam
With a total length of 10 km, Tra Su melaleuca forest is also known as the thousand-step bamboo bridge. Unlike other reinforced concrete bridges, this bridge is a combination of many popular and familiar types of bamboo in Vietnam.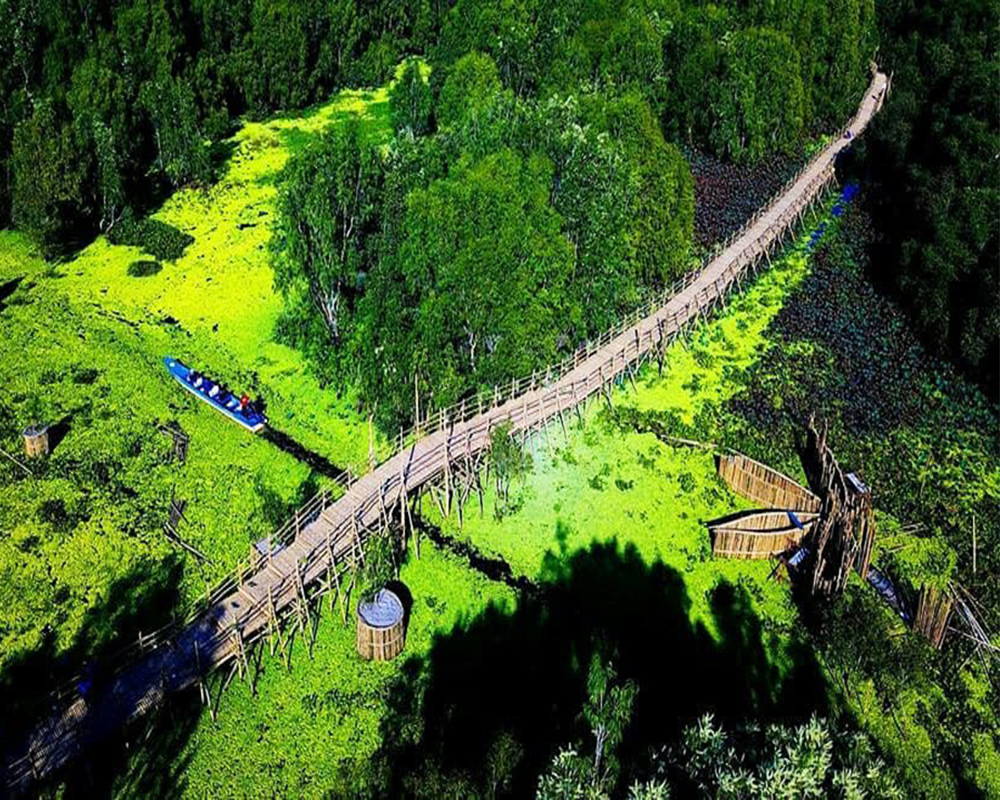 The design of this bridge is quite simple, softly winding to suit the terrain of this place. Since its inception, the bridge attracted the attention of numerous tourists everywhere. If you travel in the West, you should take the time to visit Tra Su forest to take a walk on the bamboo bridge and see the green Melaleuca forest.
Vam Cong bridge girder
Vam Cong Bridge is a bridge connecting the two banks of the Hau River, just inaugurated in 2019. In terms of shape, Vam Cong bridge is not different from other rope bridges in the West. The special thing that attracts visitors here is located under the bridge, where you will have unique pictures.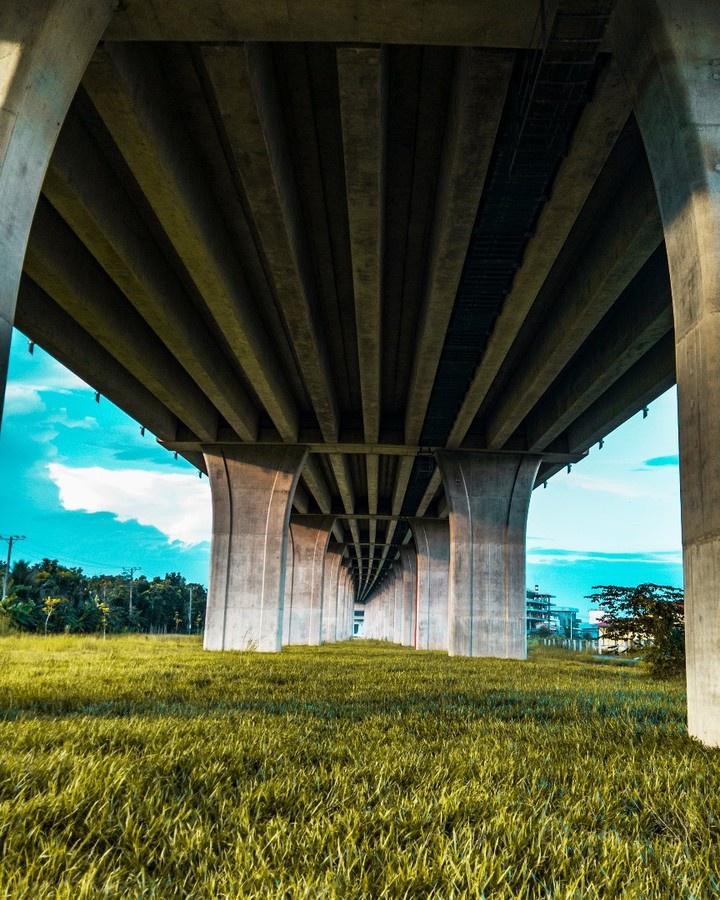 Under the bridge is a green, wide and long grass. The pier and the underside of the bridge have created a beautiful background for you to freely relax. The right time for you to have quality "virtual life" photos is at dawn and dusk
The bridge leads to Tan Thanh – Tien Giang sea
The bridge is made of reinforced concrete with rows of bright blue and prominent balustrades. The total length of the bridge is 300 m, in the middle there is a cross section creating a unique plus sign. Located in the middle of a peaceful sea, the bridge on Tan Thanh sea also has a rustic and simple feature. Walking on the bridge, you can watch the fishermen on the sea, enjoy the peaceful scenery here.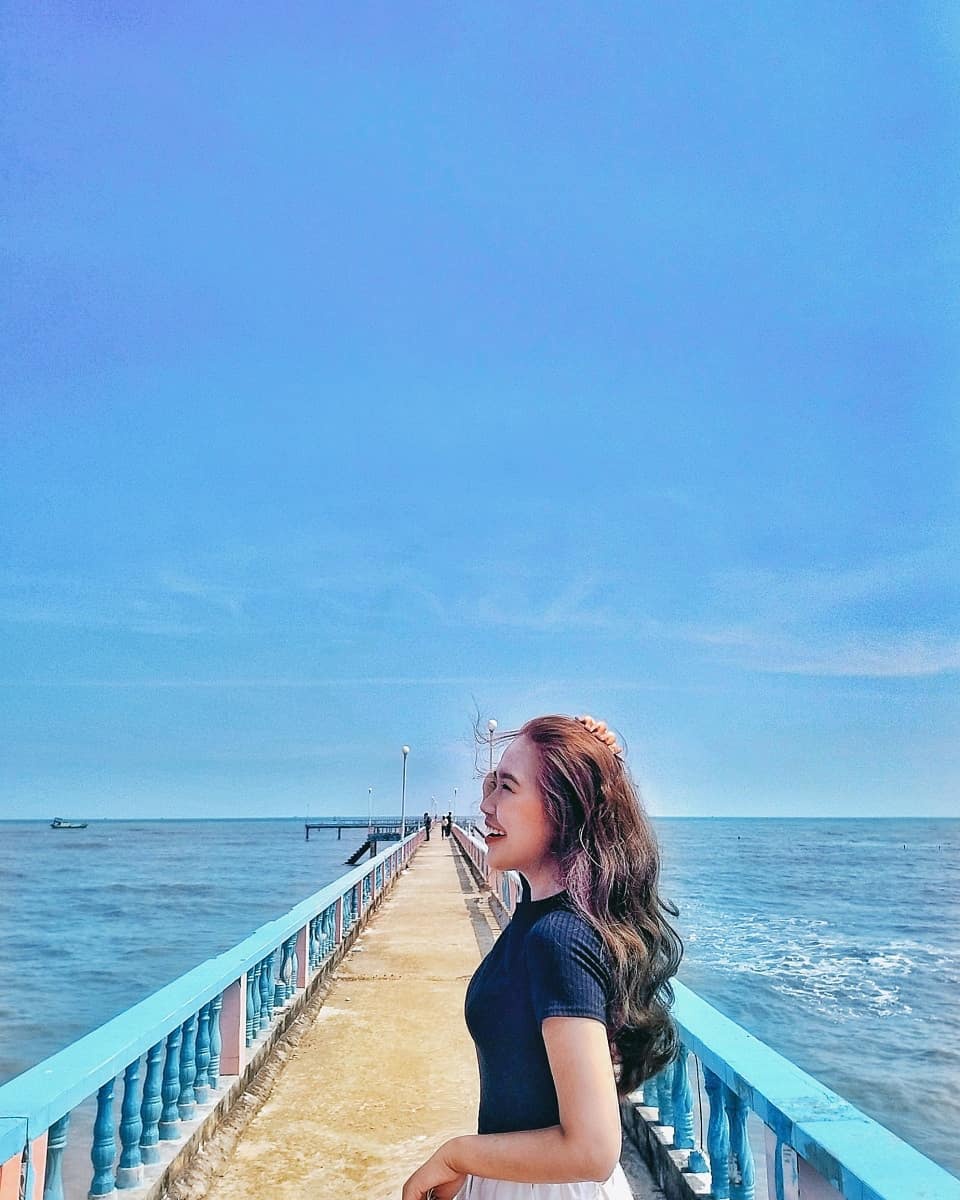 Above are famous bridges in the West. Despite being not magnificent, each bridge has its own unmistakable look.