Explore the European-style French village in Ba Na Hills
When you reach the top of Ba Na Hills, you may think of being in Europe because the French village here has quite a lot of gothic architecture like the suburbs of Paris. Especially, every year, it attracts millions of tourists.
The French Village in Ba Na Hills is a fairytale world with pointed roof tile houses lying next to each other. Wake up here in the morning, you will feel refreshed, soothing as being soaked with the fresh nature and the gentle aroma of simple, rustic flowers.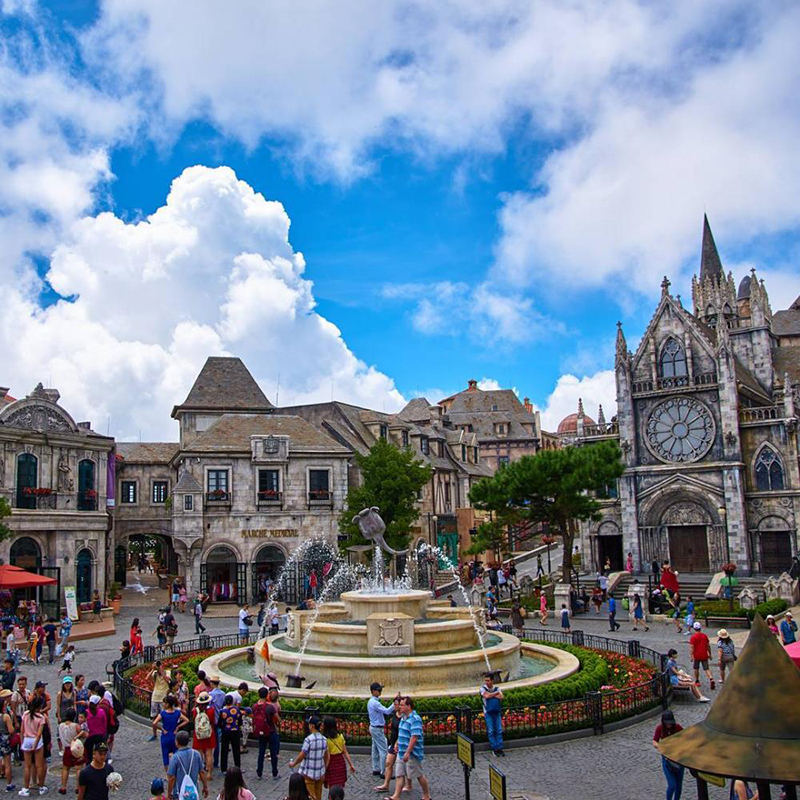 Built on an area of ​​4.5 hectares with a total investment of about 70 million USD, the French village is designed with seven zones and each area is a musical note in the romantic bow. Therefore, the French village is always the perfect choice for those who are passionate about exploring ancient European architecture and want to enjoy the best services.
The project is consulted by many large corporations in the world in architecture and hotels such as Falcon's Treehouse, Accor, Hostasia, etc.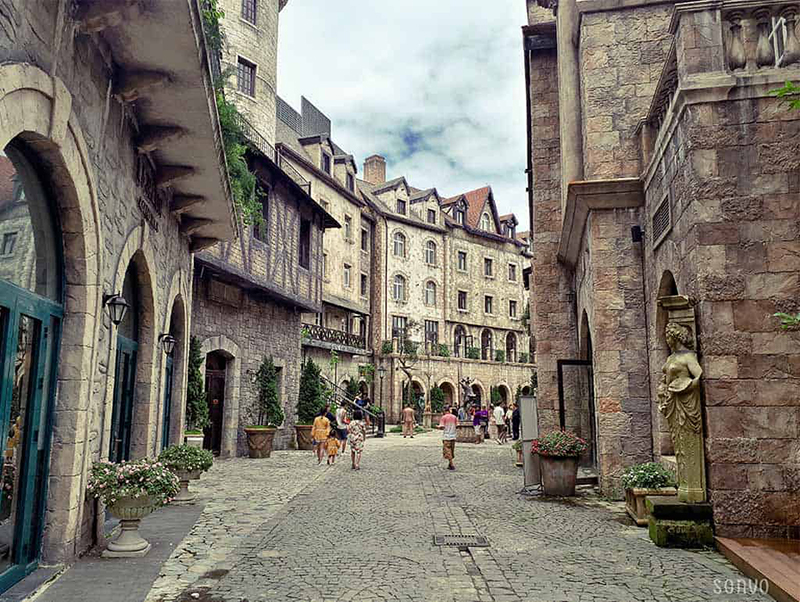 This may be one of the great resort paradise compared to other resorts such as Le Bockr (Cambodia), Cap Saint Jacques (Vung Tau), Tam Dao, Sa Pa, Da Lat, etc.
When you are lost in this fairytale world, you will admire the old French town of Britany, with thick stone walls, sharp roofs and vast courtyards with masterpieces of architectural art. Furthermore, the St Denis Cathedral gives you a quiet and peaceful space.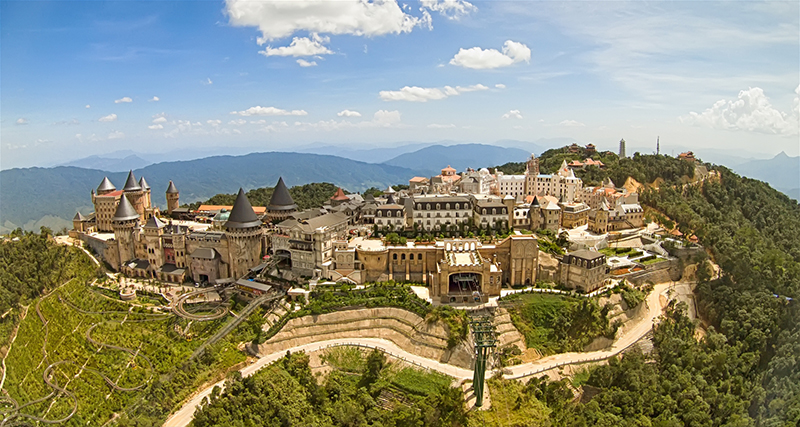 Continuing your journey to explore the French village, you will be amazed when you admire the elegant, luxurious and ancient Chateau De Chenonceau or feel the peaceful space with the pristine beauty of the village.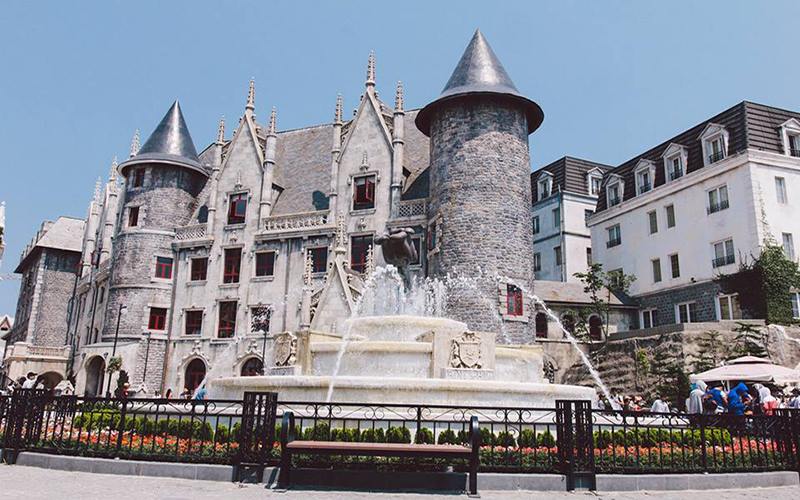 Not only the beautiful natural scenery and world-class comfort service, the French village – Ba Na Hills holds visitors' feet by the coffee-scented corners, the quiet stone paved streets or simple flowers along the road.