Diving to see Phu Quoc coral: An unforgettable experience that you should not miss
Phu Quoc is known as one of the most attractive tourist destinations in Vietnam. This gem attracts visitors not only by the romantic natural scenery with green beaches and the brilliant golden sandy beaches but also by the experience of diving and watching the Phu Quoc coral. Today, Focus Asia Travel will share with you why it is loved by so many people.
The ideal time to watch the coral of Phu Quoc Island
An Thoi archipelago possesses the diverse marine ecosystems with 12 islands in the South. The North of Phu Quoc Island is an ideal destination for tourists to snorkel and watch 17 different types of coral reef.
When is the best time to snorkel and watch the corals in Phu Quoc Island ? It is from May to July when the sea is calm and clean. There are many scuba diving tours organized by companies or hotels.
3 types of diving to watch coral typical in Phu Quoc
There are two types of scuba diving in Phu Quoc : scuba diving and snorkeling.
Scuba Diving: A type of diving with an oxygen tank in the back
Advantages of scuba diving: With this type of diving, you can get down the ocean very deep. Ordinary people can go down to 5-10m, licensed divers can go down to 13 – 15m, professional divers can go down to 2 – 30m. The deeper the coral, the more beautiful things can be seen under the ocean.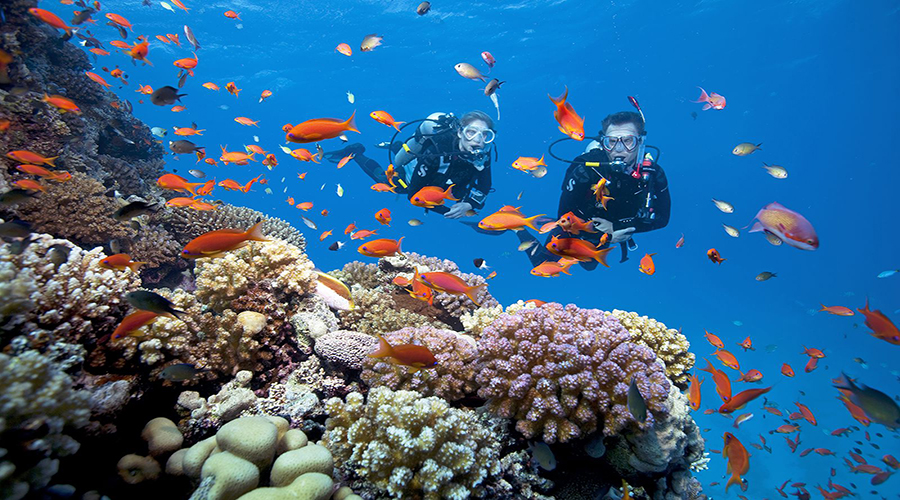 However diving in this type you have to pay a lot which depends on your choice. 
Snorkeling
Snorkeling is a plastic snorkeling mask diving. This type can only snorkel in shallow water. It is a matter of face down in the water, anyone who can swim well only dives 1-2 meters and has to emerge for a breath.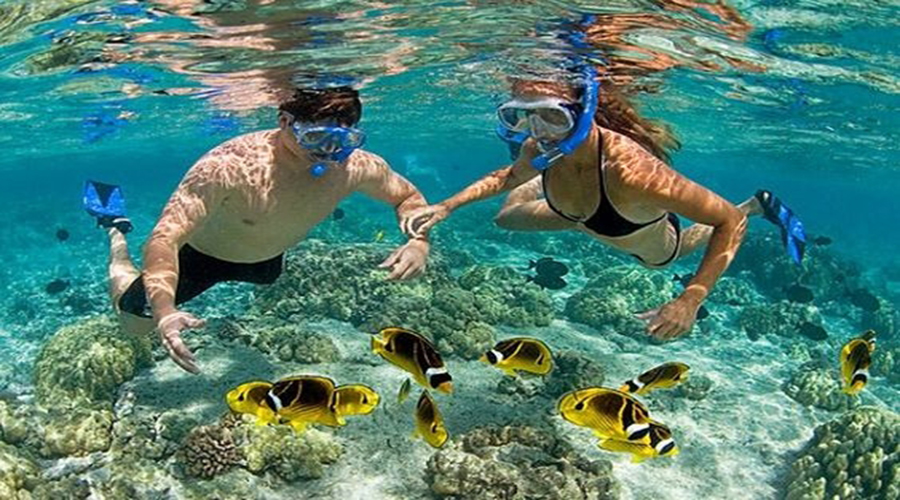 The advantage is the cheap price and the disadvantage is that you can not go down deep.
However in Phu Quoc, Snorkeling is enough for you to chill. 
Where does coral appear the most?
This is definitely not what you have to worry about because most of the sea in Phu Quoc has corals. The special thing is that the sea water here is so clear and wonderful which is suitable to the corals. However, the places with the most beautiful corals is located in 4 southern islands.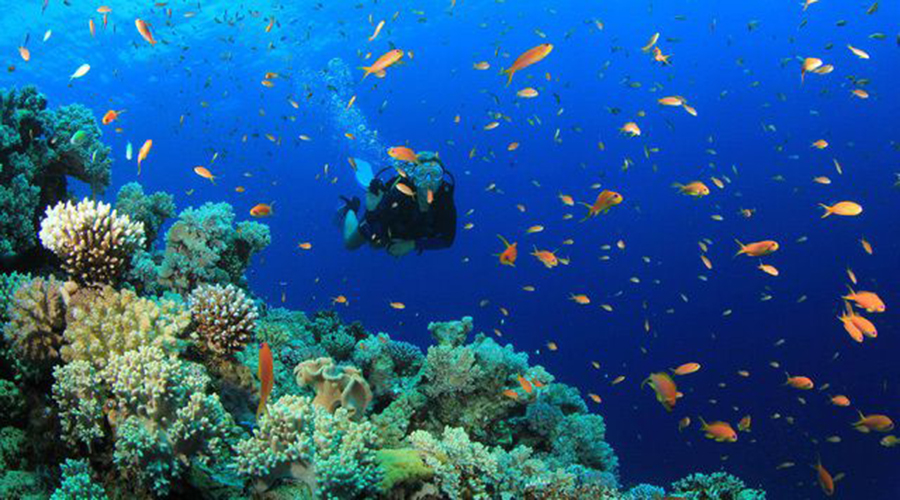 Some notes before diving to see coral in Phu Quoc Island:
Check the mask whether it fits or not, avoiding seawater spilling causing discomfort.
Make sure the vent is tightened to avoid unexpected risks.
Do not wear the presser foot too wide, because when underwater, it will easily be thrown and difficult to move.
In addition, it is necessary to adhere to the instructors' guideline
Here are some tips that focusasiatravel would like to share for you if you want to see Phu Quoc coral. So when you want to travel to Phu Quoc to join this super chill activity, please contact Focus Asia Travel for a super dedicated consultation !!!!