Discover unique things in Con Dao
Share some experiences and experiences to explore Con Dao,  travel Con Dao with beautiful pristine beaches, cool blue water, long smooth sand and most diverse forest and marine ecosystem our country. As one of the 21 national tourist resorts in Vietnam, Con Dao is currently chosen by many tourists as a paradise for relaxation and nature exploration.
Note when traveling to Con Dao:
– Services in Con Dao still depend heavily on the shipments of the mainland so it is quite expensive and the nightlife is limited. Therefore, you should be mentally prepared that this is a rest and explore an island that is still very unspoiled, incomplete service like the mainland.
– You should prepare boots if you want to explore the forest, anti-allergy medicine, personal medicine often used, some instant foods are difficult to find at night.
– In Con Dao, there are very few restaurants, there are 2 quite famous restaurants Tri Ky Quan or Thu Ba on Con Son island.
– There is a more economical way for tourists to go to the wharf by themselves at about 6:00 am or 2:00 pm, when the boat comes back to buy fresh seafood at very cheap prices. Fresh seafood can be brought back to the hotel for processing. If you want to eat rice, you can go to Con Dao market .
Beautiful Weather All Year
You can travel to Con Dao at any time of the year, but it depends on the time and location on the island.
– March to the end of September is the time when the sea is calm, although it is the rainy season, the rains in Con Dao are mainly showers lasting no more than 1 hour, other times of the day are still full of sunshine. . This time is suitable for cruises, snorkeling and island exploration. This is also the season of turtles coming from all over Con Dao to lay eggs.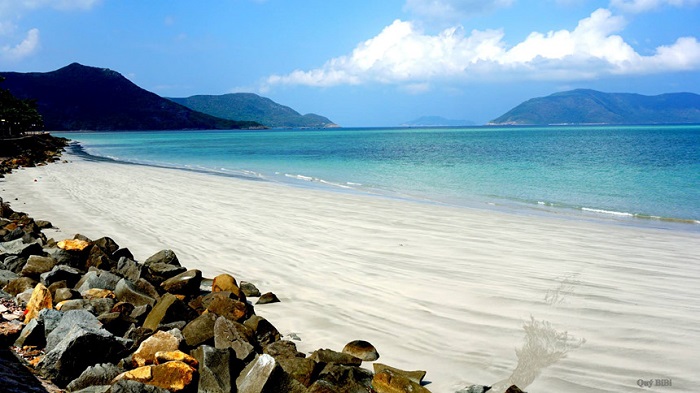 – From October to the end of February, due to the influence of northeast wind, the waters of Con Son Bay often have big waves, but the surface in the west and southwest of the sea surface is still calm and less affected by wind waves. You can go to Dam Trau beach, Suoi Hot beach and enjoy swimming here. If possible, you can still hire a boat to explore Hon Tre Lon, Hon Tre Nho. These are 2 islands that still retain their wild beauty and are home to a lot of coral and colorful reef fish.
Walking On The Beautiful Beaches Of A Dream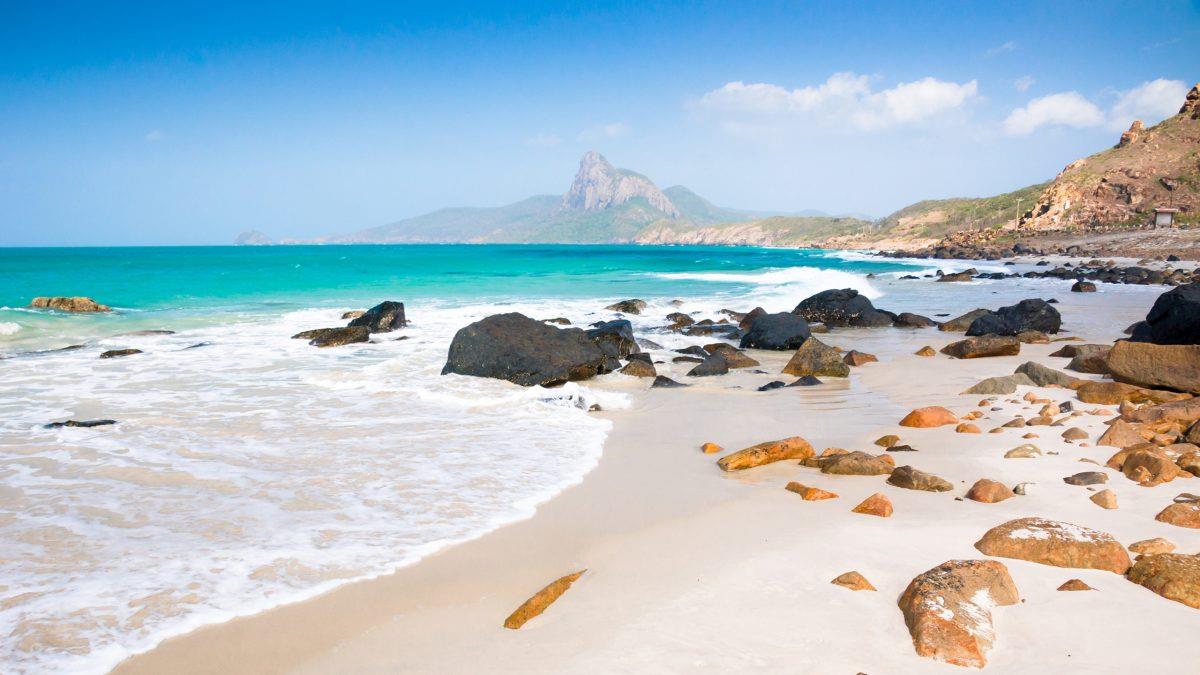 Con Dao has many beautiful pristine paradise beaches with cool blue water, long smooth sandy beaches and the most diverse marine ecosystem in our country.
Some areas with beautiful beaches must include:  Hon Tai, Hon Bay Canh, Hon Cau, Hon Tre Lon, Dam Tre Bay, Dam Trau Beach …
See Turtle Eggs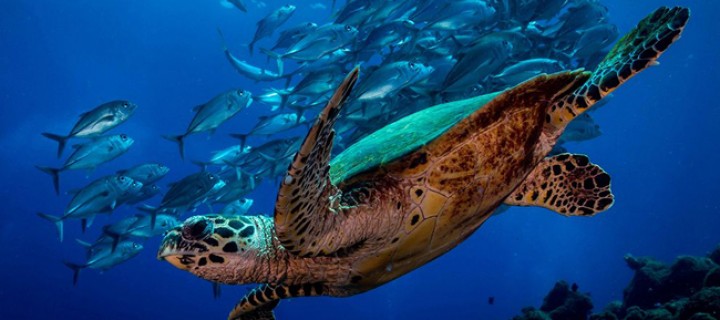 Discovering Con Dao , you can experience a quiet but extremely charming night on Bay Canh Island. You will see firsthand the sea turtles of Chelonia mydas, which folk call green turtles or turtles … to nest and lay eggs on the coast. Make sure this is the most unique activity in Vietnam!
Diving to See Vietnam's Most Beautiful Ecosystem
Con Dao consists of different sub-islands such as Hon Bay Canh, Hon Tai, Hon Tre, Hon Egg, Hon Trac or Hon Cau … is the convergence of coral reefs with the highest density in Vietnam, the ideal place to explore the ocean world. At the diving sites that have been pre-explored, you will be guided through basic maneuvers and snorkeling with the instructor. Guests can contact Con Dao Explorer, Rainbow or ask hotels about where diving tours are available. The price for a scuba diving tour includes necessary equipment from 500,000 VND / person or more.
Visit the Mystical Hangering Cemetery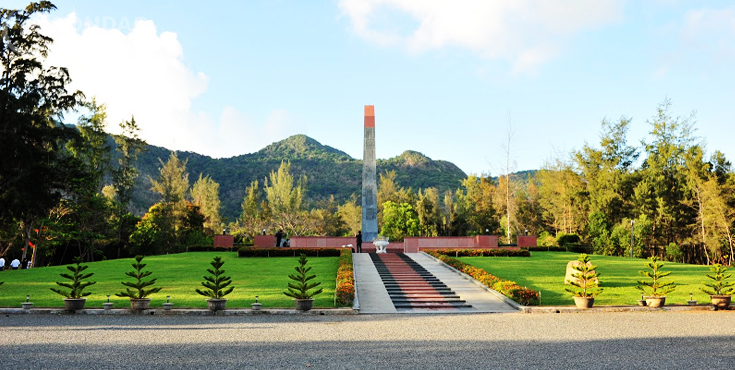 Martyrs' grave Vo Thi Sau at Hang Duong cemetery is a point not to be missed. You can go to the ceremony at 12 o'clock at night without worry because the cemetery is very busy. Ceremony and fruit should be prepared from home, as the cemetery does not have any goods for selling offerings. The indispensable offering is a mirror. If you can bring fresh flowers, the better, you should use white flowers. Ms. Sau is considered by the people of Con Dao as a saint, protecting and dissolving their grief. The married couples also went to the grave and burned the incense of Ms. Sau for help.
Con Dao Prison – Visit Tran Gian Hell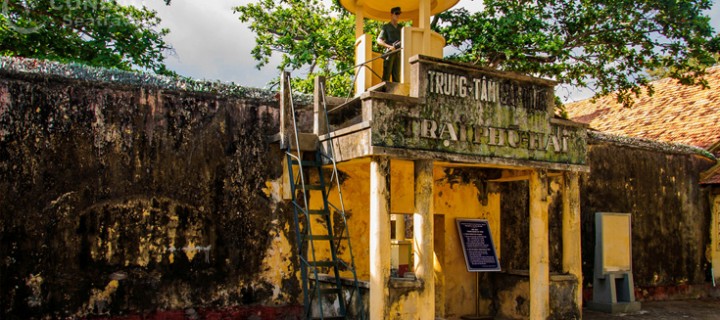 Coming to Con Dao prison relic, you will understand why this place is called "hell on earth". Historical relic Con Dao prison has 19 relic sites divided into two periods, French-era detention camps and US-puppet prison. French-era prisons: Phu Son and Phu Hai are located in the center, so they are very convenient to visit. Cow's barn, tiger barn are hell on earth. The barn now still has a dung cell, where the enemy's urine is full, forcing the prisoner to soak across his chest.
National Forest – Con Dao Than Tien
Ong Dung national primary forest is like a fairy forest with ancient trees covered with green moss, giant leaves, and a variety of plants and animals. Explore Con Dao National Park by taking a short walk through the rainforest to Ong Dung beach on the other side of the island. If your health allows, you can swim in the sea and watch the corals by snorkeling here. Con Dao National Park is home to about 285 species of plants, many species typical of the forests of the North, Central, South and more than 100 species of endemic birds and mammals such as ebony squirrels, white seagull , mountain mouse … and many rare and precious products such as bird's nest, tortoise's nest, turtles, sea cucumber, jelly …
Fishing In The Sea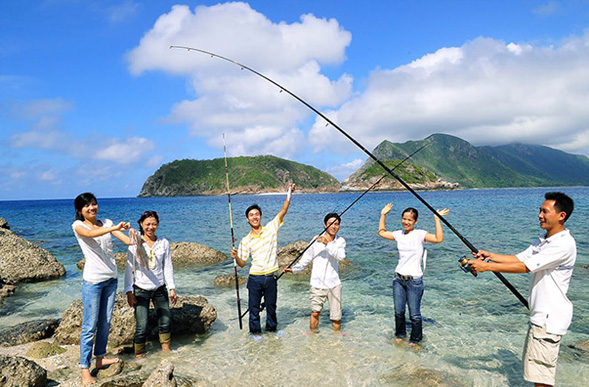 The waters of Con Dao located in the East Sea are abundant in seafood, promising an interesting sail for the fishermen. Then you can enjoy your booty and enjoy the peaceful space of the blue and white sea with your companions or relatives. In particular, some tourists challenge their courage by themselves with shark fishing animals.
The most ideal place is Nhat beach, located on top of the famous Love of Con Dao . According to the "experts" shark fishing islanders said, the best time to go shark fishing is when the night falls, and the fish is big or small, more or less depends on weather and water. .
Many Vehicles
There are two main means of getting to the island: airplanes and ships. By plane, depart from Hanoi or Saigon and fly straight to the island. Seagoing ships only depart from Cat Lo port in Vung Tau city for about 12 hours, fare is about 150,000 – 200,000 VND / ticket / person.
– From October to the end of February, when the seas are rough, living expenses in Con Dao are often very expensive because ships carrying goods cannot go to the island. The best way to get to Con Dao at this time is by plane.
– March – September is the calm sea time, even though it is the rainy season, but the rains in Con Dao do not exceed 1 hour, after which there is sunshine. The means to Con Dao at this time can be by plane or by boat.
You can visit the island by car, the rental price is from 800,000 VND / day; motorbikes range from 120,000 to 150,000 VND / day depending on digital vehicle or scooter. You should check the gas tank carefully before leaving because the island has only one gas station.
If you want to try Con Dao with the cheapest and most economical price, you can rent a motorbike taxi for 300,000 VND / day by yourself to go anywhere on the island; The driver will be a voluntary, enthusiastic and open-minded tour guide. One of the cheapest, but quite costly, travel backpackers around the island is to rent a bicycle, priced at 30,000 VND / day.
Delicious Fresh Specialties
Con Dao has many other delicacies that visitors cannot ignore such as: moon crab, crab, lobster, seaworm, sea urchin, shark salad, hun sauce, oyster sauce … In which the most unique are two specialties. after:
– Her nipples
The most attractive specialty that should not be missed when traveling to Con Dao with a rather "sensitive" name is her snail. This type of snail can be baked, boiled, and eaten with delicious salads. Compared to her nipples in Cu Lao Cham (Quang Nam), Dai Lanh (Khanh Hoa), her nipples in Con Dao are larger, available all year round and most on full moon days.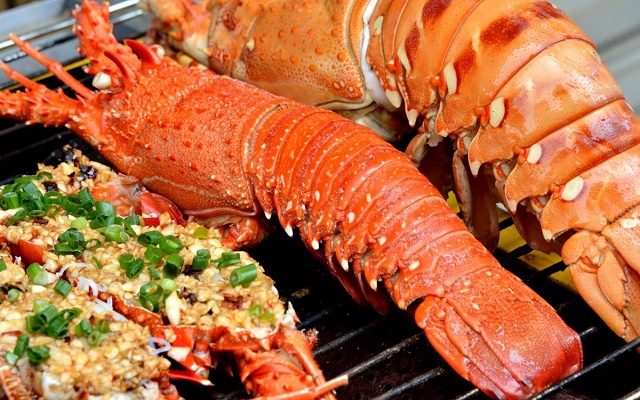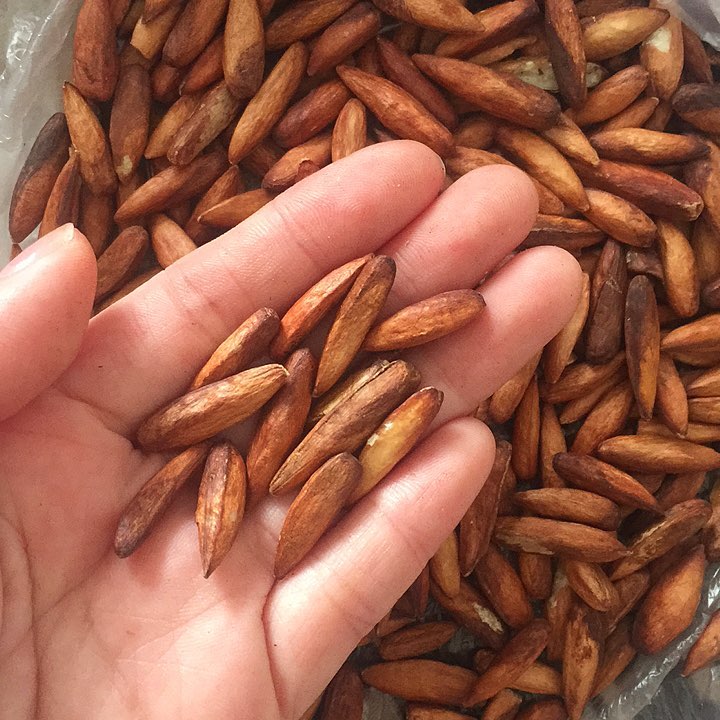 Almond seed jam
Almond seed jam is a unique dish made from the seeds of the eagle tree – a forest tree that has almost become a symbol of the vitality of nature and people of Con Dao. The sweetness of sugar or the salty taste of salt mingles with the rich and creamy taste of the almond seed at the tip of the tongue, creating a delicious and strange jam. You can also buy them as gifts.
Super Safe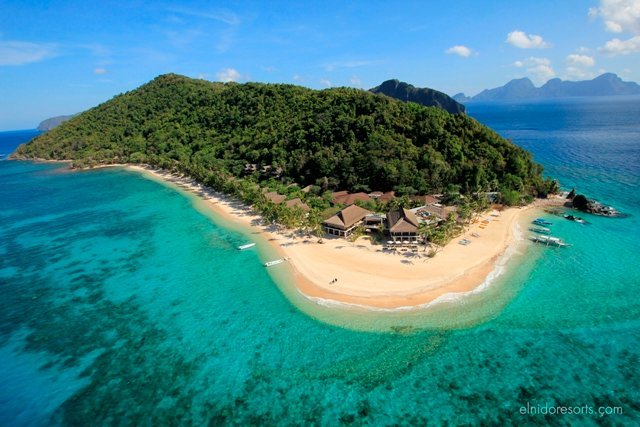 Security on the island is extremely great. You will experience the frustration of leaving the motorcycle overnight with the keys in the yard and the ultimate surprise when the next morning the car is still intact. The people on the island are very kind and funny, they are ready to help you if you need help… !!