Discover the top 5 most beautiful Phu Quoc beaches
Phu Quoc beaches always make tourists admire by the clear blue water with smooth white sandy beaches. Because there are so many unique beaches, many tourists  wonder which beach in Phu Quoc is the most beautiful? Today, Focus Asia Travel will introduce to you the top 5 Phu Quoc beaches that are most loved by tourists !!!
Bai Sao Phu Quoc: One of the real paradise
Bai Sao Beach attracts tourists by its unique charm. Along Sao beach are rows of blue and green trees radiating cool shade. The scenery here is peaceful and pristine. If you do not have chance to set foot on Sao beach, it is the most regrettable thing in your journey.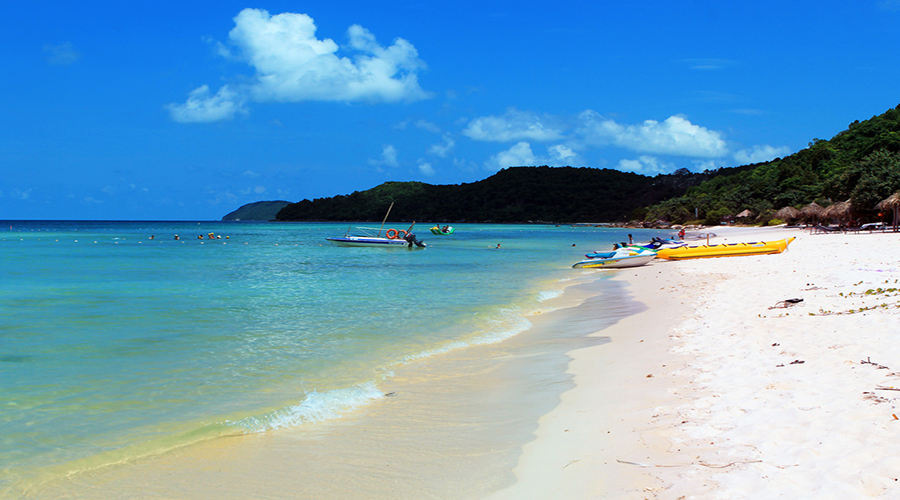 In particular, the sand in Bai Sao is not as yellow as the Nha Trang beach, or brown like Vung Tau but it is white and creamy. Bai Sao Beach is nestled in the affectionate embrace of two gentle mountain ranges providing a quiet space and a fresh climate for visitors.
Khem Phu Quoc Beach: Phu Quoc beach is smooth as cream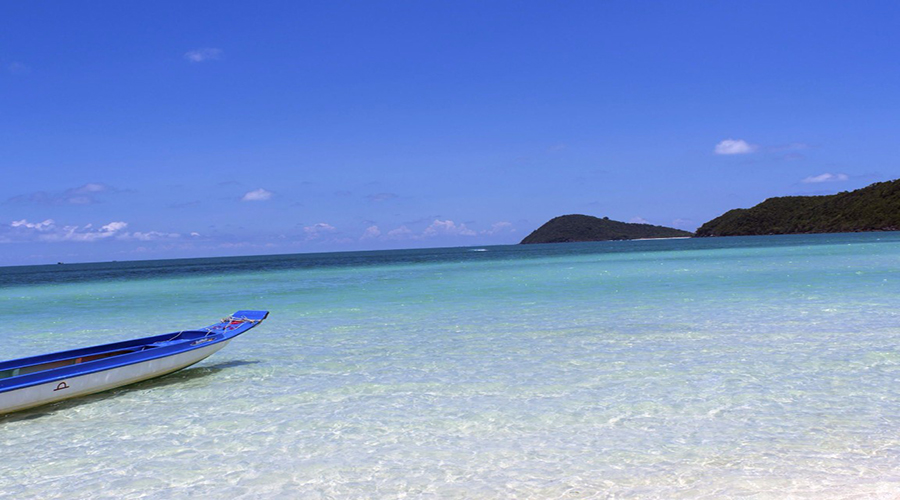 Bai Khem possesses a picturesque beauty that is extremely loved by visitors. The beach with beautiful curves creates its own charm. The first point that impresses visitors is probably fine white sand and majestic rocky beach. Visitors can also watch the sunrise and sunset at the same location. 
Bai Thom
Possessing a land of ecological diversity, there are many lush tropical coconut trees leaning towards the sea, the shady casuarina groves and the surrounding greenery. Thom beach is one of the pristine beaches in Phu Quoc which is an ideal place for you to rest and fully enjoy the natural scenery here.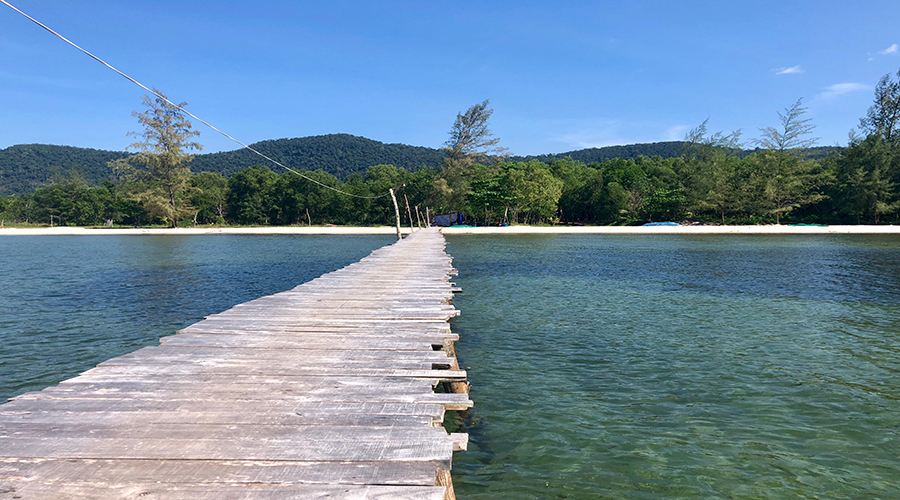 The sand in Thom beach is darker and the mountain scenery here will overwhelm you when you arrive. Especially when coming to Thom beach , you can cross a road on the sea about 100m to explore the wild Mot Hon filled with purple of sea water morning glory.
Bai Vach Rem: Lost in "The kingdom of starfish"
One of the Phu Quoc beaches owns a lot of starfish. This animal seems to be everywhere, sometimes hiding in clear blue water, sometimes lying dormant along the white sand. Visitors can find them quite easily and to take many sparkling pictures.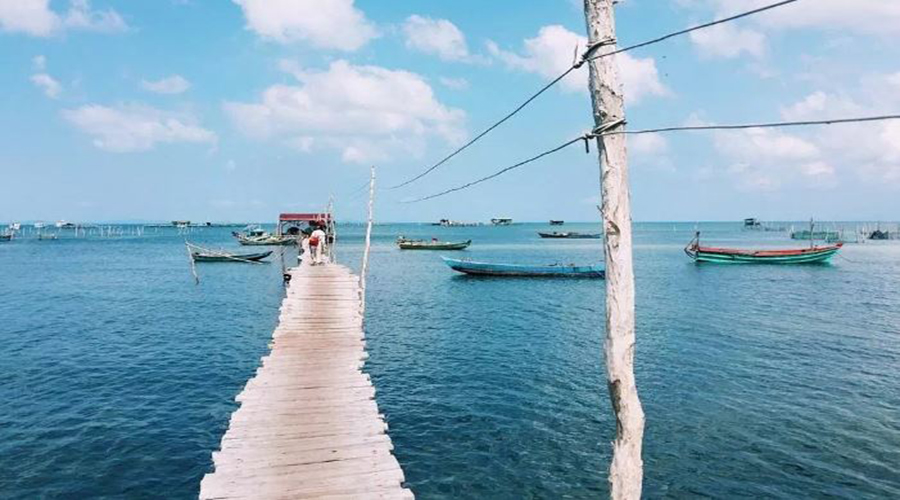 Rach Vem also has clear, blue and cool sea water with a white sandy beach and rows of green coconuts. What is more wonderful than being able to swim here and experience wonderful activities?
Bai Dai: Phu Quoc beach makes people excited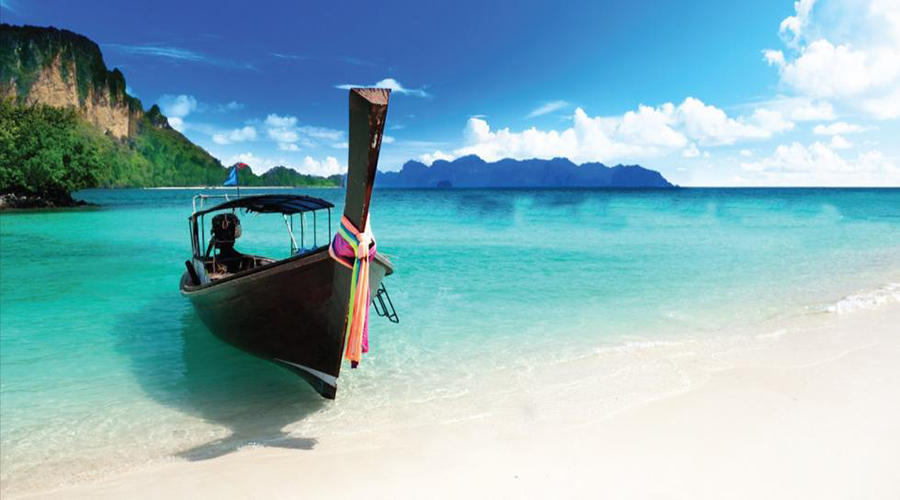 Located in the northwestern position of Phu Quoc, with a quiet 15km long coastline, Phu Quoc Bai Dai is a great resort for tourists coming to Ngoc Island. Bai Dai is at the top of the top 13 most pristine and beautiful beaches in the world, with a length of about 1,500 meters and it is a paradise of golden sunshine, clear blue water, and rows of blue and green colors rustling in the wind. 
Here are the top 5 most attractive beaches in Phu Quoc that we introduce. If you intend to travel to Phu Quoc to visit such places, please contact Focus Asia Travel !!!