Cham Tower Nha Trang: A testament for the brilliant golden period
Cham tower Nha Trang is considered as one of the tourist attractions that owns the most special and unique architecture. Cham Tower has become the pride of the people of the sea. Marking for the period when Hinduism flourished, this place seems to have gone through tough times. Have you known the reason why it is so popular until now yet? Let's follow Focus Asia Travel to find out more information about Cham tower Nha Trang right now!
Location of Cham tower
Opening hours: 7:00 – 17:00 daily
Location: 2 Thang 4, end of Som Bong Bridge
Only 2 km northeast of Nha Trang city center, Cham tower is located on a small hill on the banks of the gentle Cai River. The hill's location is quite airy with a modest height of only 50 m above sea level. You can easily recognize the Cham tower from afar because of its unique shape and architecture.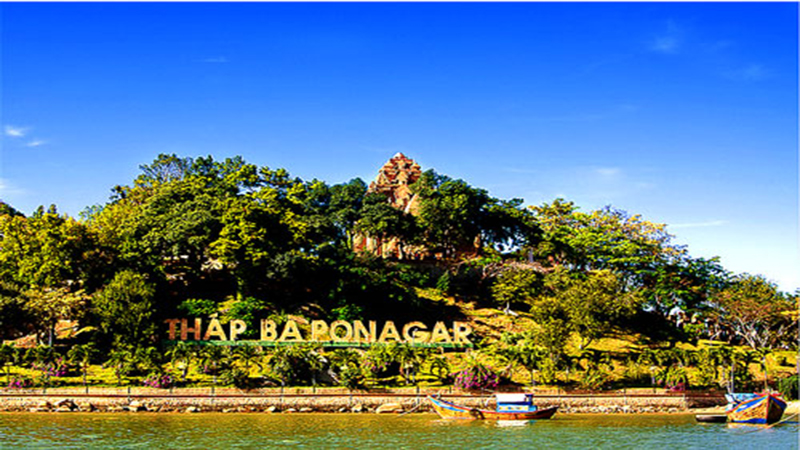 Thanks to its favorable geographical location, traveling to Cham tower is also extremely easy. If you want to enjoy a perfect trip, buy a tour so you don't have to worry about how to get there. Focus Asia Travel is happy to be your companion
The unique features of Cham tower
History of the Cham tower
In the 14th century, the Kingdom of Champa fell into the hand of the invading Viet, whose descendants are today the Vietnamese people. A small minority of Cham people, now an ethnic minority, still live in the central plain somewhere near Danang. Although most Cham people have converted to Islam, they still worship their gods at Po Nagar Cham Towers during annual religious festival of Thap Ba, which falls around the end of April and the beginning of May.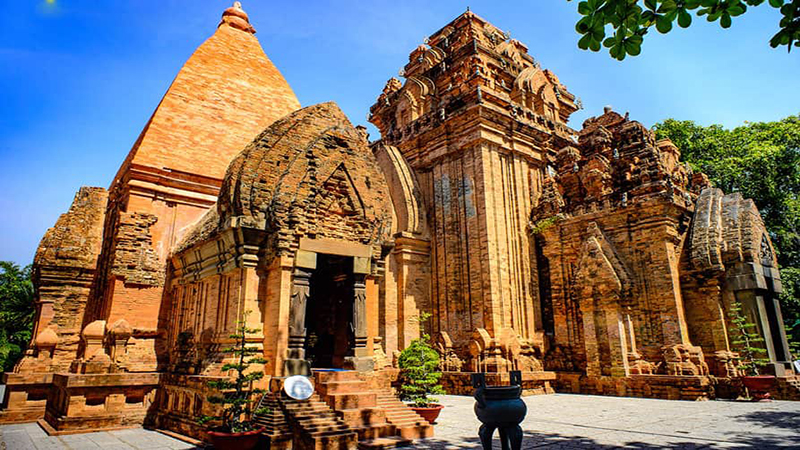 Po Nagar Cham Towers were built to honour the goddess Po Nagar- literally translated as 'The mother of the Country' -who is said to have taught agricultural and weaving skills to the Cham people. Later, historians have come to identify Po Nagar with the Hindu goddesses Bhagavati, the wife of Shiva, and Durga, the buffalo-demon slayer.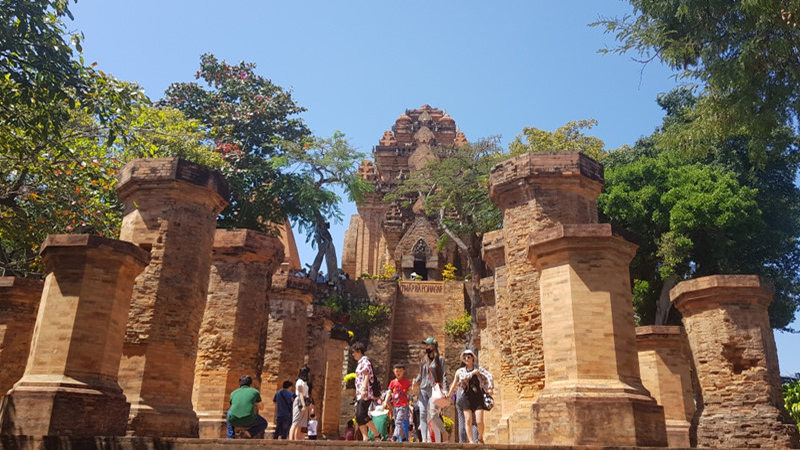 Cham Tower: Possessing a unique Hindu architecture
Cham tower is divided into 3 subdivisions from bottom to top corresponding to 3 architectural floors. Each architectural floor has its own characteristics that make tourists unable to take their eyes off. The first floor only remains small ruins such as pillar legs, stone steps, half-hidden half open by fertile soil.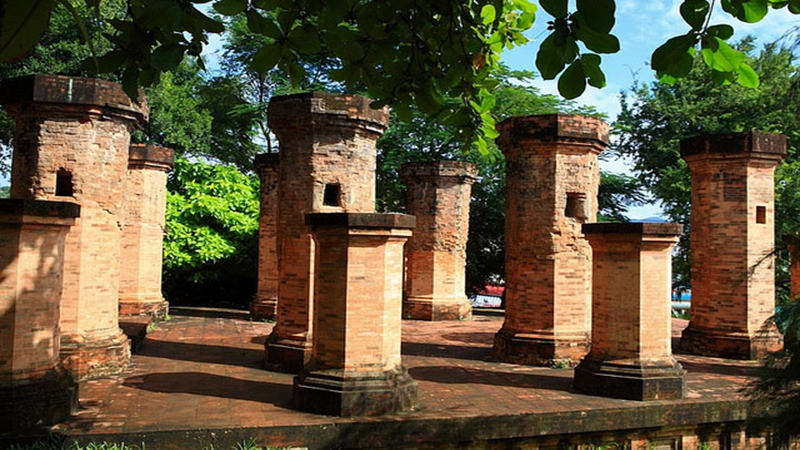 The second floor is more intact, consisting of 10 main pillars divided into 2 rows on either side, more than 3m high, the diameter of a human embrace (about 1 m). Broadly, there is a small column system of 12 columns divided into 2 rows, slightly lower in height. The column system is arranged reasonably to divide the support from the attic.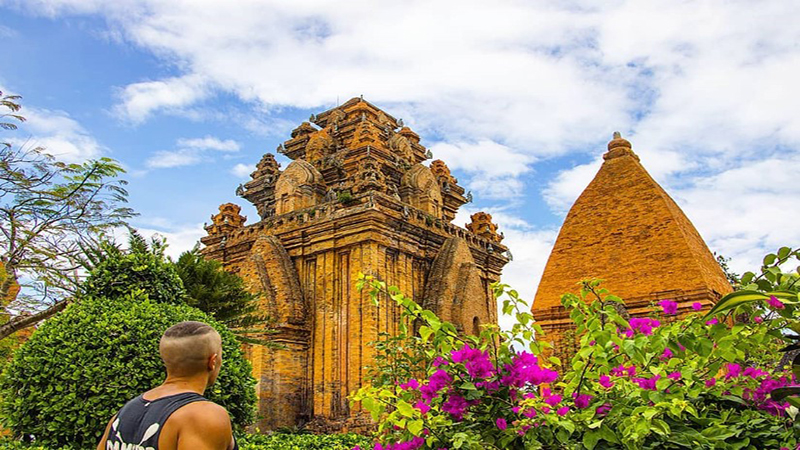 The last floor – where people are most curious, there are two towers surrounded by four brick walls. However, due to the impact of time and human hands, it only remains 2 walls. The tower is built of terracotta bricks. The decorative motifs on the tower are very specific, including many images in Cham beliefs such as: God Tenexa, fairies, Ponagar, mascots, etc.
Unique experience in Cham tower
Considered to be the clearest evidence for the prosperous development of Hinduism, festivals are hold to honor. Cham tower is the most typical achievement in the art of temple architecture, sculpture, inscription and religion and a clear evidence of the strong influence of Hinduism.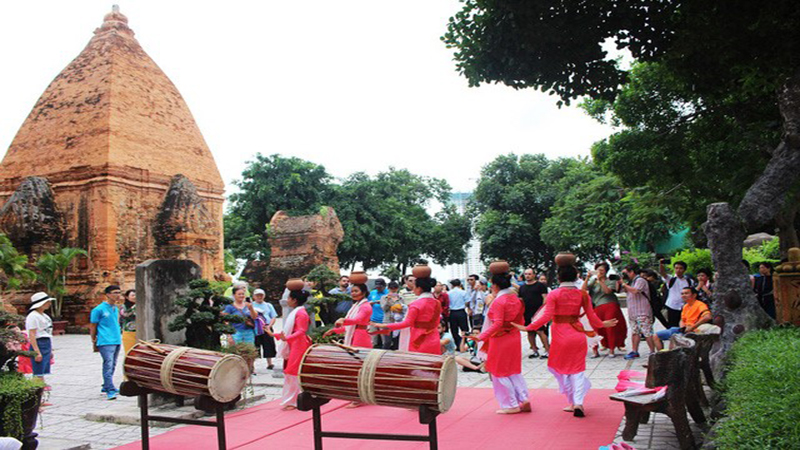 Every year, thousands of visitors coming here to visit and participate in  activities such as praying, performing lion dance, dancing ball, etc. This is the most appropriate time to learn about Ponagar as well as immerse in cultural activities of the local people.
Here are some interesting things about  Cham tower  that we would like to introduce to you. If you intend to travel to Nha Trang, please contact Focus Asia Travel immediately!!