Beautiful Don Ca arch bridge
Referring to Da Nang, everyone thinks of famous tourist destinations such as Ba Na Hills, My Khe Beach, Hoi An Ancient Town, etc. Besides, Don Ca arch bridge is also one of the must- visit spot that everyone should try once in their life. In this article, Focus Asia Travel will find out more information about Don Ca arch bridge in Danang.
How to go to Don Ca arch bridge
Located on the border between Da Nang and Hue, humbly leaning on the foot of the Hai Van pass, the Don Ca arch bridge has a pure beauty, separated from the noisy and hustle atmosphere in the city.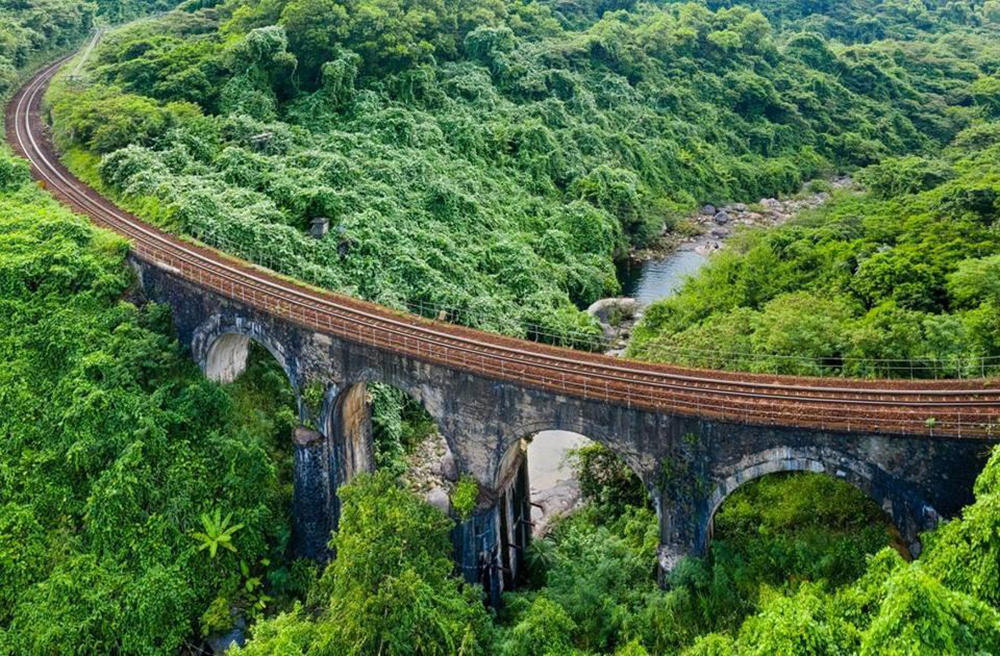 Unlike other tourist destinations, this ancient bridge is embraced by the lush green of wild mountains and forests, making the space quiet.
If you want to go to Don Ca arch bridge, go towards the Don Nhi bridge and ask for directions to Bai Bac station. After you hit the road to the station, leave your motorbike at the station and walk all the way.
Beautiful scene like a painting
Along the 1 kilometer long train track, you will see the bridge in front of your eyes. Do not stop here, continue to follow a small path leading to the stream to be able to admire the whole bridge.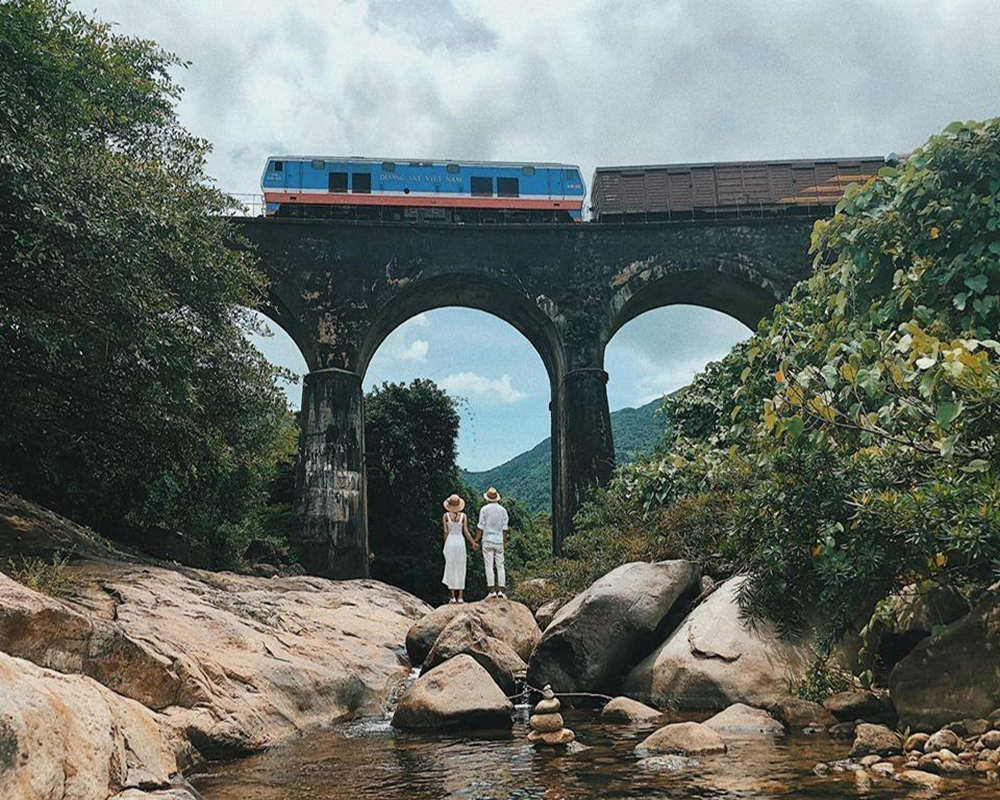 Stop at Hai Van Bac station, before your eye will be the train path leading to the ancient bridge. Along the train track, the scene appears as beautiful as a fairy movie. The two sides of the road are full of lush green bushes in harmony with the chirping right. Then, you can take thousands of photos with spectacular scenes.
After walking 1 kilometer, you will see a train bridge with a dome design spanning a small clear stream like a gate to the wonderland. This is the Don Ca arch bridge.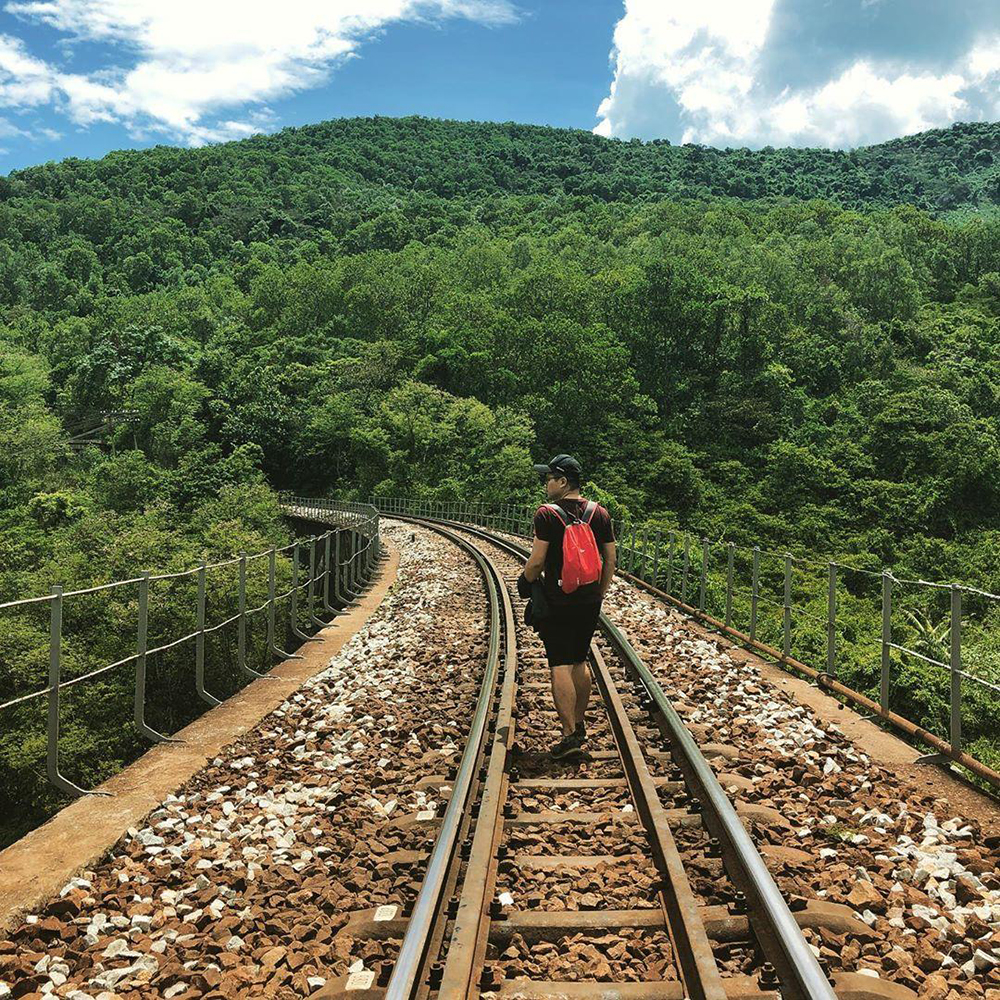 Although the path is relatively "difficult", you will feel the journey has been completely deserved when you see the Don Ca arch bridge.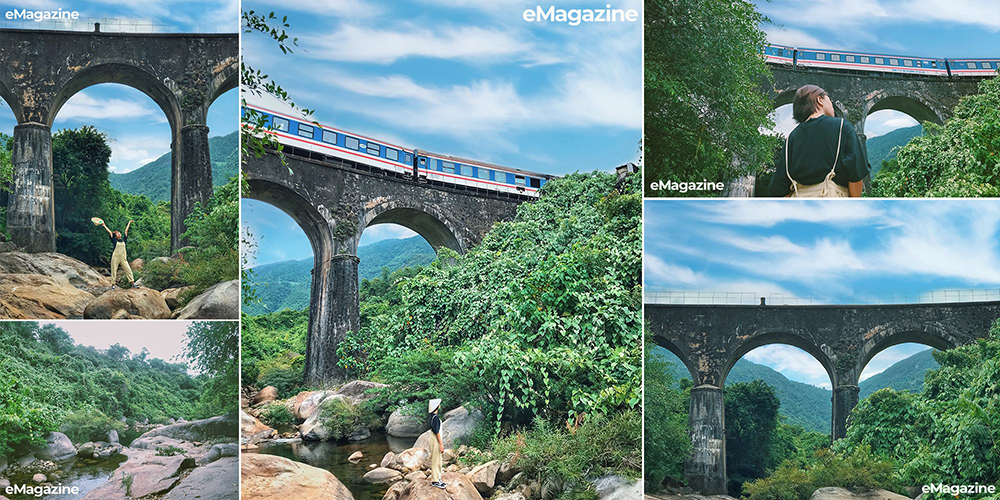 Standing here, you will feel like losting in a stunningly beautiful childhood movie.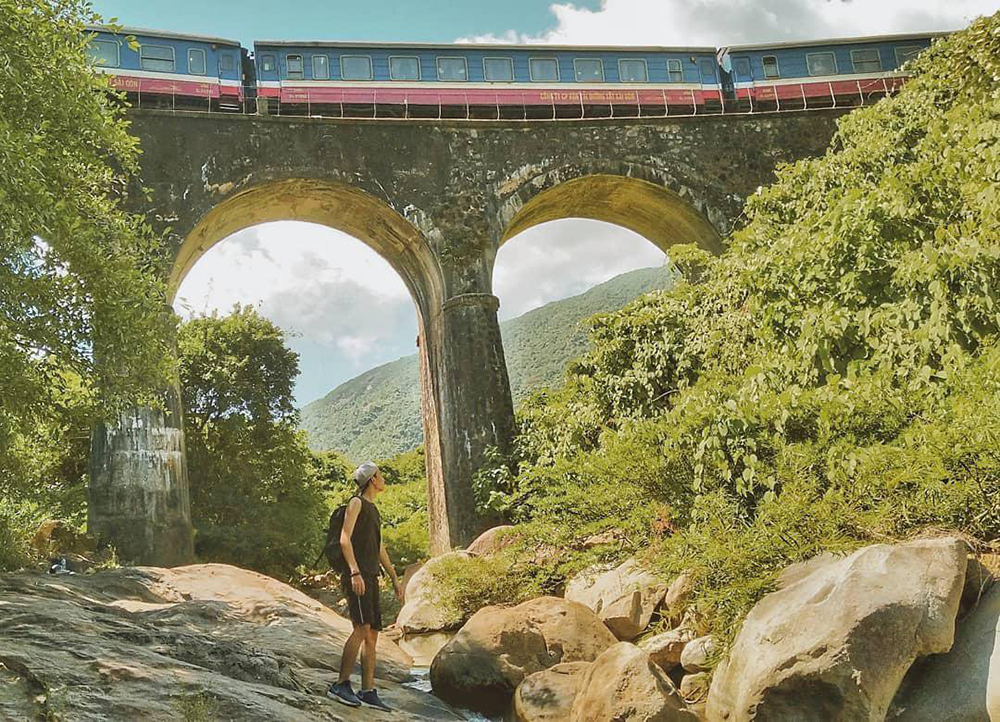 The gurgling sound of streams, the rustling sound of leaves and the sound of birds create a peaceful natural symphony. The natural landscape blends together to make you fall in love.
Don Ca arch bridge is truly the perfect destination for those who are looking for a quiet moment and get away from the hustle and bustle in life. If you have the opportunity to go to Da Nang, you definitely do not miss this small paradise.