Bars for women
Instead of going to bustling or noisy bars, you can visit these places below where you can immerse in soothing music and enjoy a cocktail. 
Bar Hanoi – 

Polite & Co
Address: 5B, Bao Khanh lane, Hanoi
Located in a peaceful location in Hanoi, Polite Pub in Bao Khanh lane is a familiar destination for gourmet in the capital. It has been associated with the gentle and nostalgic style for more than 20 years. The small shop is very suitable for women and those who love quiet and old space. The great plus point of the restaurant is located close to Sword Lake and just a few steps away from the most famous amusement center in the capital. Polite Pub is suitable to visit on weekends or after stressful hours at work.
The area of Polite Pub is very small, just enough to accommodate a few tables around the bar. Moreover, this is a loyal meeting point for many people, so if you go on the weekend, you should book in advance. Sometimes, the bar has live music concerts with gentle jazz songs.
Bar Hanoi –  

Ne Cocktailbar
This is a meeting place for connoisseurs of wine and cocktails in Hanoi. As the heart of bartender Pham Tien Tiep – who has been known for the famous Pho cocktails for a while. The Ne Cocktailbar has been scored highly by many people in the world especially foreigners. Being famous for the variety of drinks, the bar has many unique and easy-to-drink cocktails for women. It is a cozy space which is not noisy. This is also a familiar place for bartenders to meet and chat.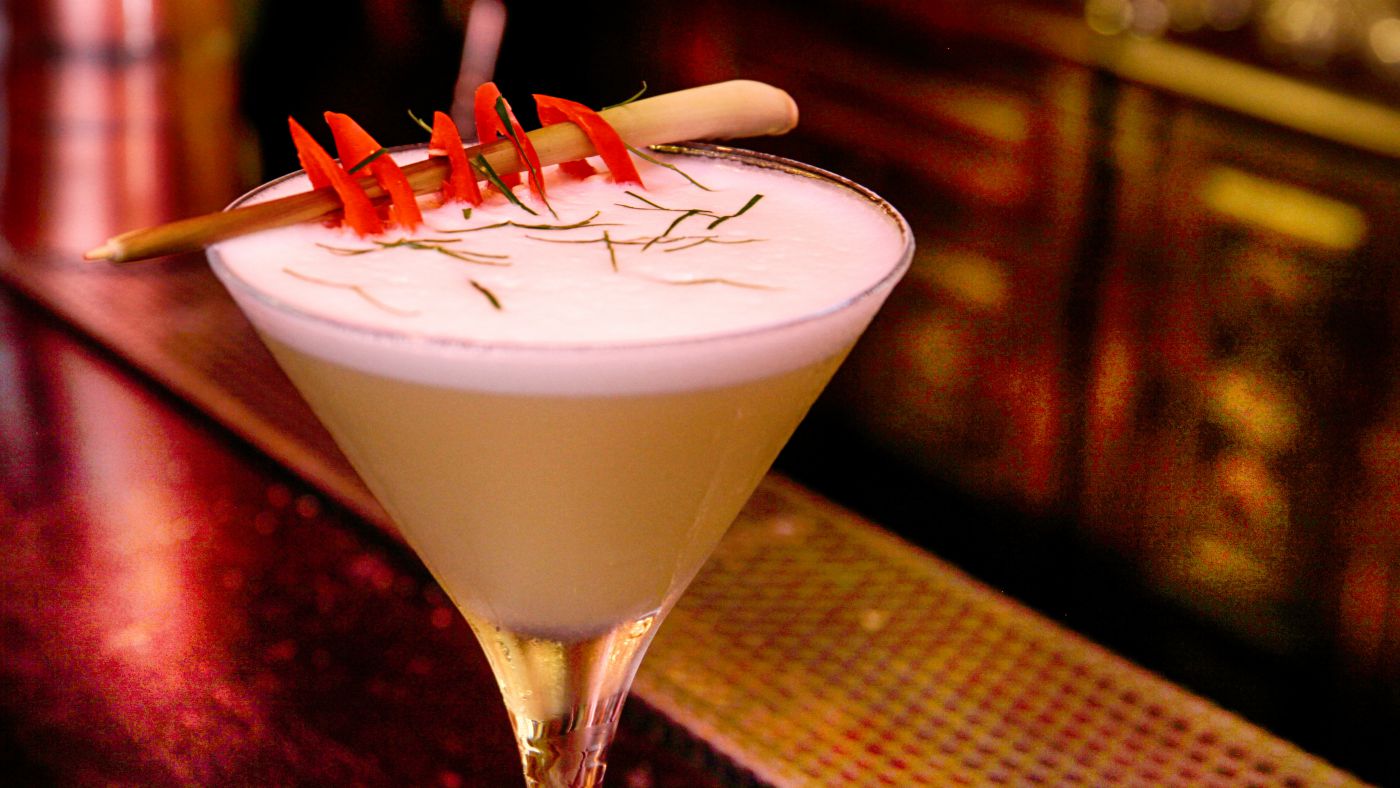 The shop is located on Tong Duy Tan street which is known as the sleepless street of Hanoi. Besides, there are many famous and crowded cafes such as Xofa, Puku, Aroi, etc. Coming here on the weekend, you can immerse in the vibrant atmosphere at night.
Hanoi 

Bar –  

Pharaoh's Bar & Upper
Address: Floor 63-64, Lotte Hanoi building
Located on the 63rd and 64th floors of Lotte Hanoi, Pharaoh's Bar & Upper is a meeting place for those who want to see the city from above. Although right below Top of Hanoi – the tallest bar in Hanoi located on the 65th floor of this building, Pharaoh's Bar & Upper still has its own number of customers. These are the people who prefer cozy indoor spaces rather than outdoors, especially when the cold season is approaching.
The shop also receives many positive comments about drinks, service attitude and luxurious space. If you like music, you can go upstairs, where there are DJs playing music every night. If you want to sip a cocktail in the gentle light and watch the city on the lights, you can sit in the space below which is quite private.
Bar Hanoi –  

The Alchemist
Address: 2nd floor, No. 19 Nguyen Quang Bich, Hanoi
Nguyen Quang Bich is on the side of Hang Da market. Looks mossy, romantic appearance. When evening comes, this street is the convergence of many western-style bars. One of them is The Alchemist. The restaurant is located on the second floor, the first floor is another bar, not hanging majestic signs. The owner confided that he had chose a humble style for his shop, like a place to immerse after stressful moments in daily life.
The outside space is arranged like a classic European-style living room with ceiling tiles, a shiny brown leather sofa and a large mirror. The inside space is close to the bar, which is arranged small tables for 2 people and romantic candle light. The drinks are elaborately prepared and have special stories behind.
Photo source: Internet