Attractive scenes of Nha Trang
Nature and people in An Giang not only have the features of the South West but also have their own unique beauty. An Giang has many beautiful natural landscapes such as immense rivers, majestic mountains, green cajuput forest, vast fields, historical relics and spots. Right now, Focus Asia Travel will share all of you the attractive scenes in An Giang.
Ta Pa lake
Located in Nui To commune, Tri Ton district, An Giang province, Ta Pa is one of seven mountains that make up the mysterious "That Son" of An Giang.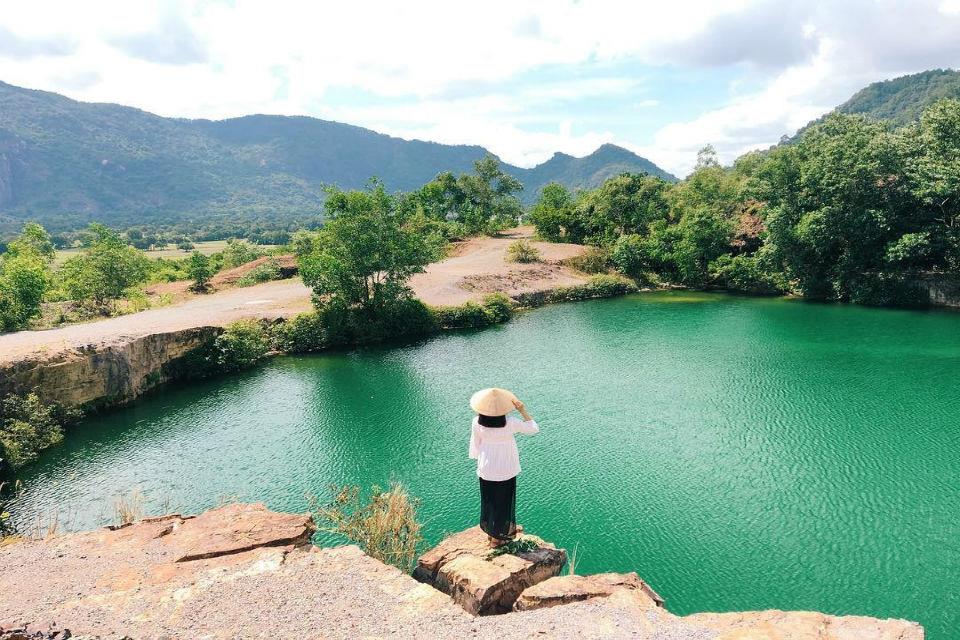 Ta Pa Lake attracts people by its charming landscape painting with emerald green water color, cliffs, rocky outcrops of strange shapes reflecting on the lake surface and blue sky green color of plants and flowers. 
Tra Su Melaleuca Forest 
Trà Sư Melaleuca forest located in An Giang province, away from Long Xuyên city 10km. Trà Sư Melaleuca forest has diversity flora and fauna; further more, it's the symbol of the nature beauty of An Giang. Traveler can reach Trà Sư mangroves forest by go along road 941.
Trà Sư Melaleuca forest  located on the area of 845 hectare and the buffer area of 643 hectare. It's just away from the border of Vietnam – Cambodia 10 km. Trà Sư Melaleuca forest on the travel route of Cấm mount, Sam mount… In Trà sư mangroves there're 140 kinds of plant, most of plants in Trà Sư  mangroves forest are melaleuca. Trà Sư mangroves forest  is also home of 11 kinds of animals, 22 kind of reptiles, 70 kind of birds, many of them are in the "red book".
Ba Chua Xu Temple- The Holy Mother of the Realm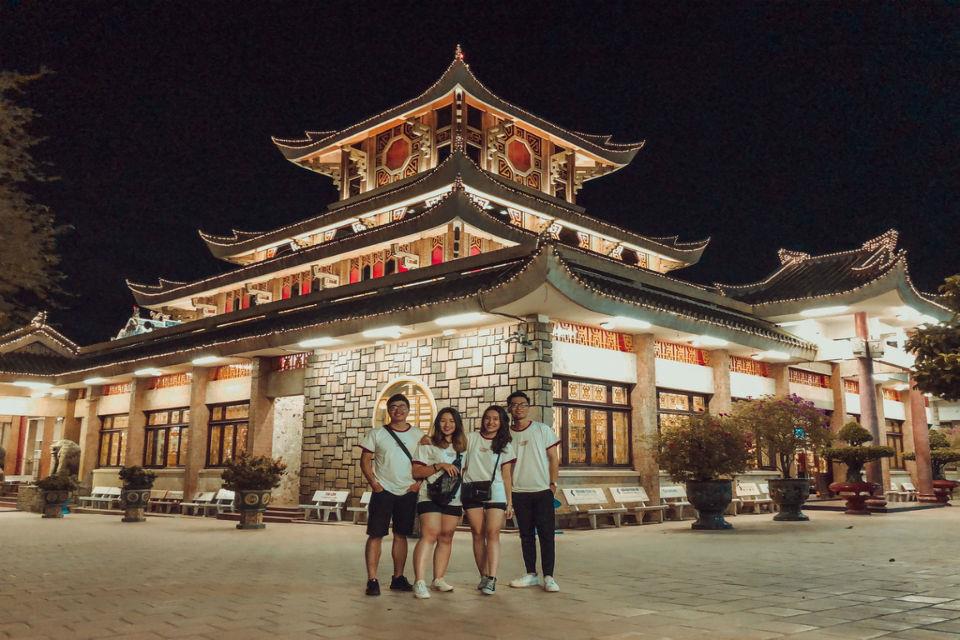 The Holy Mother of the Realm Temple  is an ancient and solemn architecture that is located at the foot of Sam Mountain. This temple has the layout like the writing of the word country in Chinese, the shape of the blooming lotus, three layers of blue tiles roof. It was built on a large area with the main hall, the guest house and the East and West Corridors. . According to An Giang Records Book, 2009, the statue of the Holy Mother has been "the oldest sandstone statue in Vietnam", which has had "the most spiritual shirts".
Nha Trang beach
Owning a serious of wonderful beaches, Nha Trang is a popular destination for those people who want to escape from the hustle and bustle life of the vibrant cities like Hanoi and Ho Chi Minh City, Vietnam. The beaches here are wonderful with white sand, swaying palms, and blue waters. It does not matter if you are staying in a small hotel or a five-star one right in the tourist center; it always just takes less than 15 minutes on foot to reach the sea and the beaches. All beaches here are free to visitors, thereby making a beach vacation definitely possible for people with any budget. That is why it is one of the most attractive Nha Trang attractions.
Among many beaches in Nha Trang, Nha Trang Beach has become the most popular one, which is reckoned as a miracle and refulgent in-washing painting made by the Mother Nature. The wonderful combination of clean white sand shores, blue clean sea water, and breath-taking scenery has transformed Nha Trang Beach into among the most beautiful beaches in Nha Trang. This helps attract a large number of both domestic and international travelers. When you set your own foot on this beach, you will discover that it is rather difficult to forget the romantic and gentle beauty that Creator has bestowed Nha Trang.
An Giang Sky Gate – Beautiful scenery in An Giang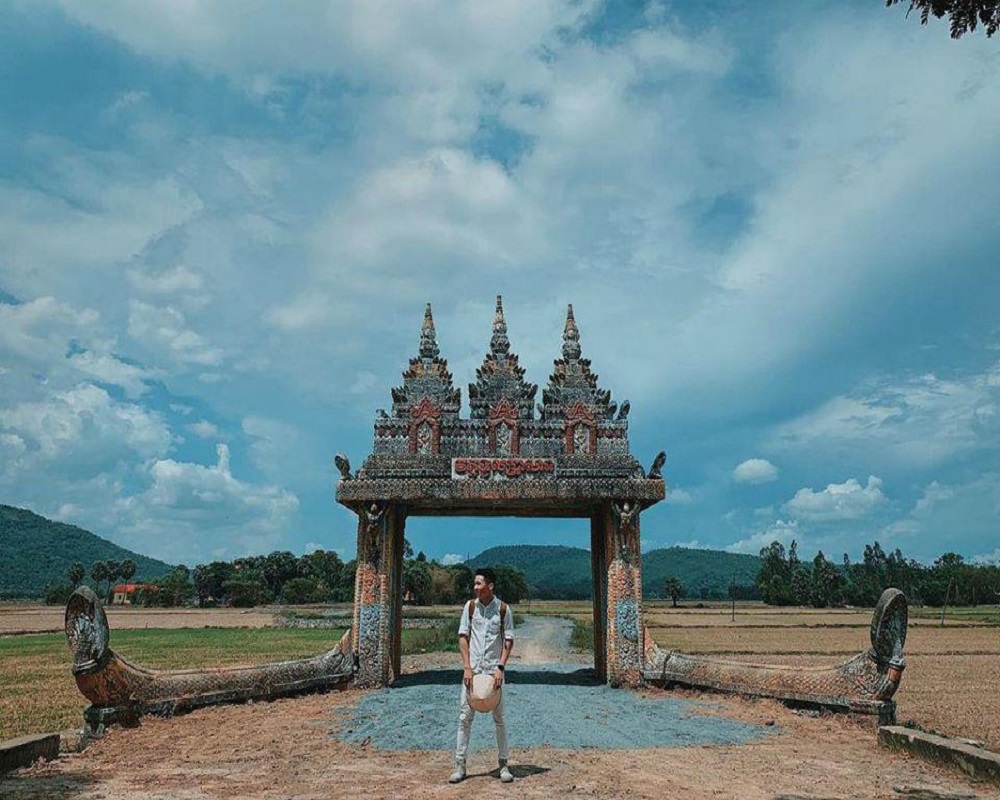 "The Gate of Time" in An Giang has a bold impression of the southern land. Delicately carved patterns and details, combined with vibrant and eye-catching colors, all make this work stand out and attract all eyes.
With the beautiful scenes in An Giang above, hope you have a memorable trip with your friends and relatives.