5 destinations near Hanoi to go camping with friends
When time is limited but you still want to experience a vacation with your friends, do not hesitate to go camping at 5 destinations near Hanoi which is shown right now by Focus Asia Travel !
Ba Vi National Park
Ba Vi is less than 60 km from central of Hanoi. This is an ideal destination for those who love traveling on weekends. If you want to stop and rest, Ao Vua or Thien Son Suoi Nga resort will be the right choice. It has many fun activities and delicious specialties of the Ba Vi mountain region .
Dong Mo, Son Tay
Dong Mo is located only about 40 km from the center of Hanoi, so you can easily move along Highway 32 by motorbike. This tourist area consists of a 200-hectare lake with many islands and peninsulas around.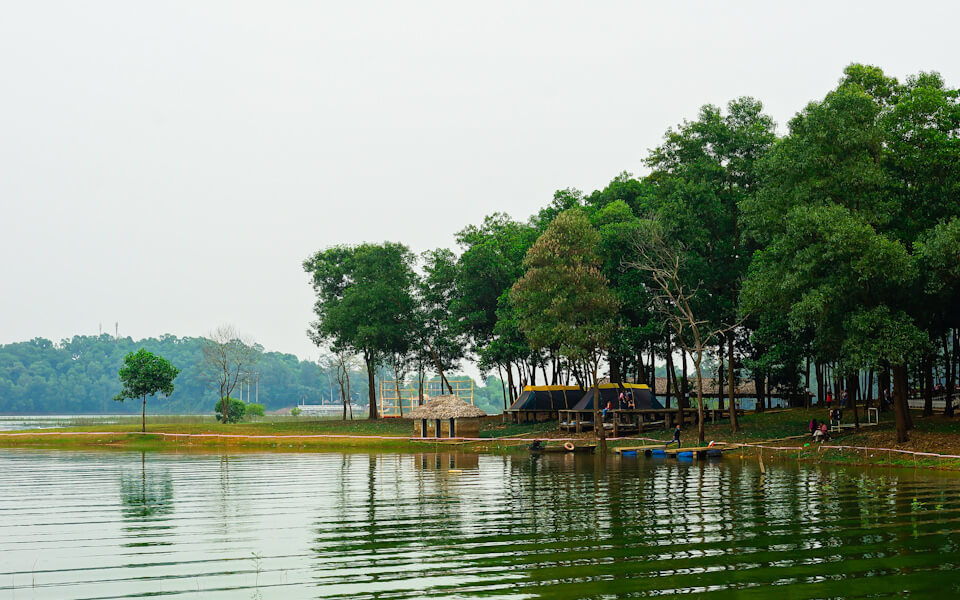 Ham Lon, Soc Son
Ham Lon Mountain is known as "the roof of the capital" with a height of 462m. There are two ways to conquer the top of Ham Lon mountain. One is to follow the stream – you can only go this way during the dry season.
Cuc Phuong National Forest, Ninh Binh
Cuc Phuong national forest is located deep in the mountains of Tam Diep. Tourists flock here most in dry season from December to April annually. Especially, the end of April is the butterfly season with nearly 400 species flying along the road from morning to night.
Dong Cao, Bac Giang
Dong Cao is the small plateau of Son Dong district, Bac Giang province, about 150 km from Hanoi. With an altitude of nearly 1,000 meters above the sea level, this place is perfectly suitable for camping with friends.