4 reasons why you should not miss Dalat in March
Da Lat tourism in March: When Da Lat is gradually changing in the last days of the dry season, it is also the time when Mai Anh Dao, Ban Trang or Phuong Purple flowers are competing to bloom. All of them create a beautiful picture, which makes people' heart flutter. In this article, Focus Asia will point out 4 reasons why you should not miss Dalat in March.
Wild Himalayan cherry blossoms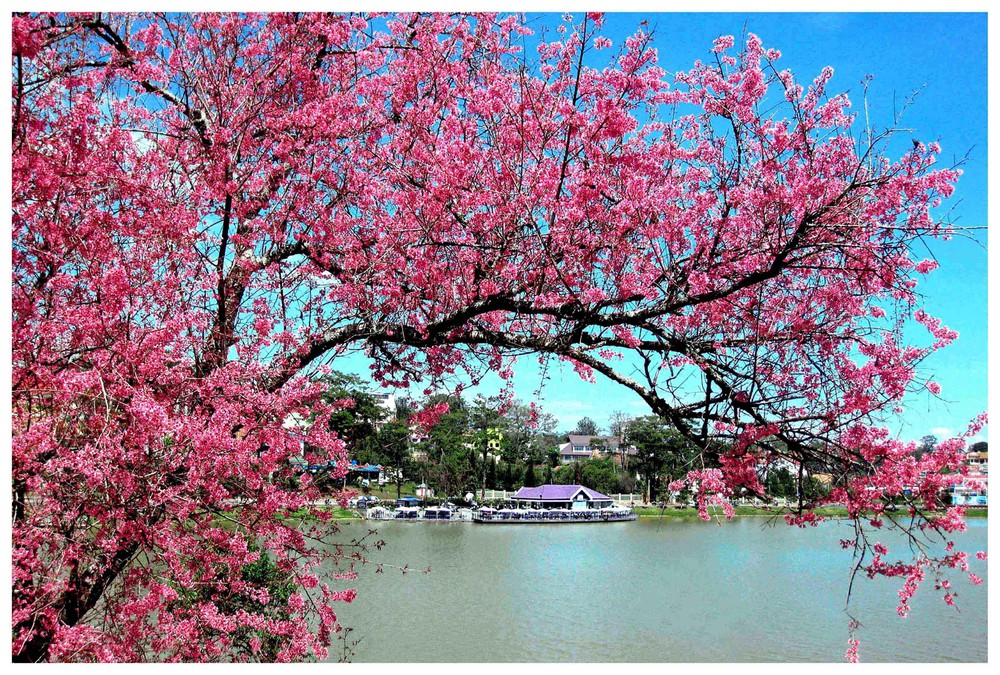 Many residents and visitors flock to Da Lat city to contemplate the beauty of thousands of the wild Himalayan cherry blossoms. During the New Year festival, these fragile pink blossoms make the city even dreamier.
The vibrant pink colours of wild Himalayan cherry blossoms have appeared throughout the city, creating romantic natural scenery.
Around the city, there are more than 3,000 trees, most of which have been planted around Xuan Huong Lake, Da Lat Maple Tourism Site and some downtown streets./.
Purple phoenix flowers bloom all over the mountain town
Residents in the capital have been amazed in recent days to find the poetic purple colour of phoenix flowers, whose origins come from Da Lat, with the trees currently in full bloom, creating a brilliant blaze of colour around the capital.
Hoa Phuong Tim, known as Jacaranda acutifolia by their scientific name, is mainly found grown in the Central Highlands resort town of Da Lat where temperatures tend to be cool all year round. Therefore, many people have been surprised to find these trees in full bloom in the warmer climate of Hanoi.
Creamy white petals give scent in the wind
The blooming white petals not only bring a romantic beauty but also add a new shirt to the land here. White petal branches swinging in the wind, blooming, spreading a passionate fragrance everywhere. 
Wake up to breathe the sweet scent of white petals is definitely a great experience.
The most beautiful green grass season of the year
Not everyone knows about the green grass season in Dalat. In March, Da Lat enters the last days of spring when the green grass is the most beautiful.
The grass is greener than the other seasons of the year. You will feel the faint scent of grass in the chilly air. Do not hesitate to take a deep breath to let the fresh air fill your chest. You will feel something different on your mind.