15 Beautiful hostel in Dalat
Da Lat city is famous for its comfortable cool climate and attracts a large number of tourists each year. Are you wondering where Dalat is suitable for tourism? Focus Asia Travel will share with you beautiful and affordable Da Lat hotels .
One more note is that if you want to have nice accommodations, you should book them 1-2 months in advance.
1. Dala Hotel – A convenient hotel in Dalat
Dala Hotel is located on the hotel street of Da Lat city at 158 ​​Bui Thi Xuan, Ward 2, Da Lat city, near the city center. Convenient for walking around the city to see the romantic Dalat city at night. Being one of the Dalat hotels received a pretty good review.
Although Dala is a central hotel, it has a very quiet space. From the above reasons, Dala hotel quickly ran out of rooms on holidays.
Dala Hotel is a system in the chain of 1-star hotels with the best standards. The hotel includes 14 rooms and has good security system, safety to serve visitors attentively.
Around the Dala hotel, there are shopping, entertainment and bustling dining areas, giving visitors many choices for entertainment and relaxation when choosing Dala as a place to relax.
2. Ken's House Backpackers
Ken's House Backpackers owns clean and fully equipped rooms. This is one of the favorite places to stay for many tourists. Ken's house backpackers is one of the cheap Da Lat hotels for young people who love backpackers .
The price of a bed room is from 300k – 400k / 2 people, 2 bed room is 500k – 650k, 3 bed room is 800k-850k / night.
Address: D59 Hoang Van Thu, Ward 4, Da Lat City – 45 Nam Ky Khoi Nghia, Ward 1, Da Lat City
3.  
L
 ys Hotel Dalat – Hotels in Dalat
One of the cheap hotels in Dalat that you can check-in is Lys Hotel Dalat. Located at 35 Tran Dai Nghia, Ward 8, City. Dalat, Lys Hotel Dalat is about 1km from the valley of love, about 1.5km from Xuan Huong Lake.
Room rates for normal days:
– Single room 2 people: 200k / day.
– Double room 4 people: 300k / day.
– Dormitory for travelers: 80k / day.
In addition, Lys Hotel Dalat also has services such as motorbike rental, tour design. Organizing a barbecue party, a private kitchen for guests, …
Address: 35 Tran Dai Nghia, Ward 8, City. Da Lat.
4. 
 Beepub Hostel – Hostel Dorm room
At Beepub there are a total of two basic types of rooms: Dorm (bedroom with many people) and normal single room. Including 3 Dorm rooms with many 2-storey beds and 8 single rooms. With prices ranging from 95k – 300k / room.
The first impression when you come to Beepub is probably the vibrant colors from the outside to the inside of the house.
Everything in Beepub stands out, so what makes you most excited about coming here is probably the fun, youthful and exciting feeling. Even here, each room is also decorated in a different style.
Address: 74 Truong Cong Dinh Street, Ward 1, Da Lat City, Lam Dong
5. The Circle Vietnam Hostel – Nice hotel in Dalat
This hostel recently opened in Da Lat and received a lot of attention from young people.
Built with a rather unique style that is using round tubes to create rooms and decorate with many different colors. This hostel view overlooks the valley and the pine hill.
A place where you can enjoy 1 afternoon watching the last rays of sunshine fall down the valley. Or you can make a campfire singing and eating activities with friends between nature.
The average price here is about 200,000 – 800,000 / 1 person.
Address: 233, Dang Thai Than Street, Ward 3, Da Lat City, Lam Dong.
6. Tre's House
Tre House is a beautiful hostel in Dalat with architectural style arranged "spontaneously" from familiar items such as chrome, screen, bathtub, door, glass jar, basket …
Around the house are many different garden inspirations: The straw area on the left is the place to hold wedding parties, where the music is held, the backyard is planted with lots of fresh vegetables, the right yard with the improvisation. give you the freedom to "take a selfie".
Room rate: 150,000 – 450,000 / 1 person.
Address:  419A Vo Truong Toan, Da Lat, Lam Dong. 
7. Long's Hostel
This hostel offers guests comfort as well as the weather in Dalat.
Room rate: 100,000 – 300,000 / 1 person.
Address: No. 224/19 Phan Dinh Phung, Ward 2, Da Lat City.
8. Le Bleu Homestay
As a simple green wooden house, offering visitors new experiences that are not available everywhere. It is lovely in every detail, from curtains or chairs painted in pastel colors or flower pots replanted in plastic cans to covered room spaces. This is definitely a great place to rest and explore during your trip.
Room price: You have 2 options:
– 700,000 VND / day / 4 full-time tenants including 2 bedrooms, 1 living room, 1 fully equipped kitchen, 1 toilet and 1 garden. Housing up to 6 people, from the 5th person the fee will be 7 $ / 1 person / day.
– 400,000 VND / day / 2 people and shared house with shared living space.
Address: Ly Tu Trong Street, Ward 2, Da Lat City, Lam Dong
9. The Shelter Homestay – Hotel attracts tourists from Dalat
The Shelter is an attic-style homestay, only a few double rooms and dorm rooms are specially decorated in retro style – expressing nostalgia, classic, simple … bringing a really peaceful and harmonious space. in the beauty of nature.
This homestay is 2km from the city center, nestled in the middle of a slope.
Room price: Double room for 2 people is 400k / night. Single bed price is 150k / person / night. The above price includes breakfast, in addition you can also order BBQ for the evening for 140k / 1 person.
Address: 39 An Binh, Ward 3, Da Lat City.
10. Being Homestay – famous Dalat hotel.
Not far from the city center, La Nha Homestay is one of the beautiful homestay in Dalat famous. With ancient colors, combining fancy space in the villa … Being a Homestay makes you just want to discover immediately what this place owns.
Outstanding with a white villa with wide and airy campuses outside. Step inside, check in … you can see how sweet this place is.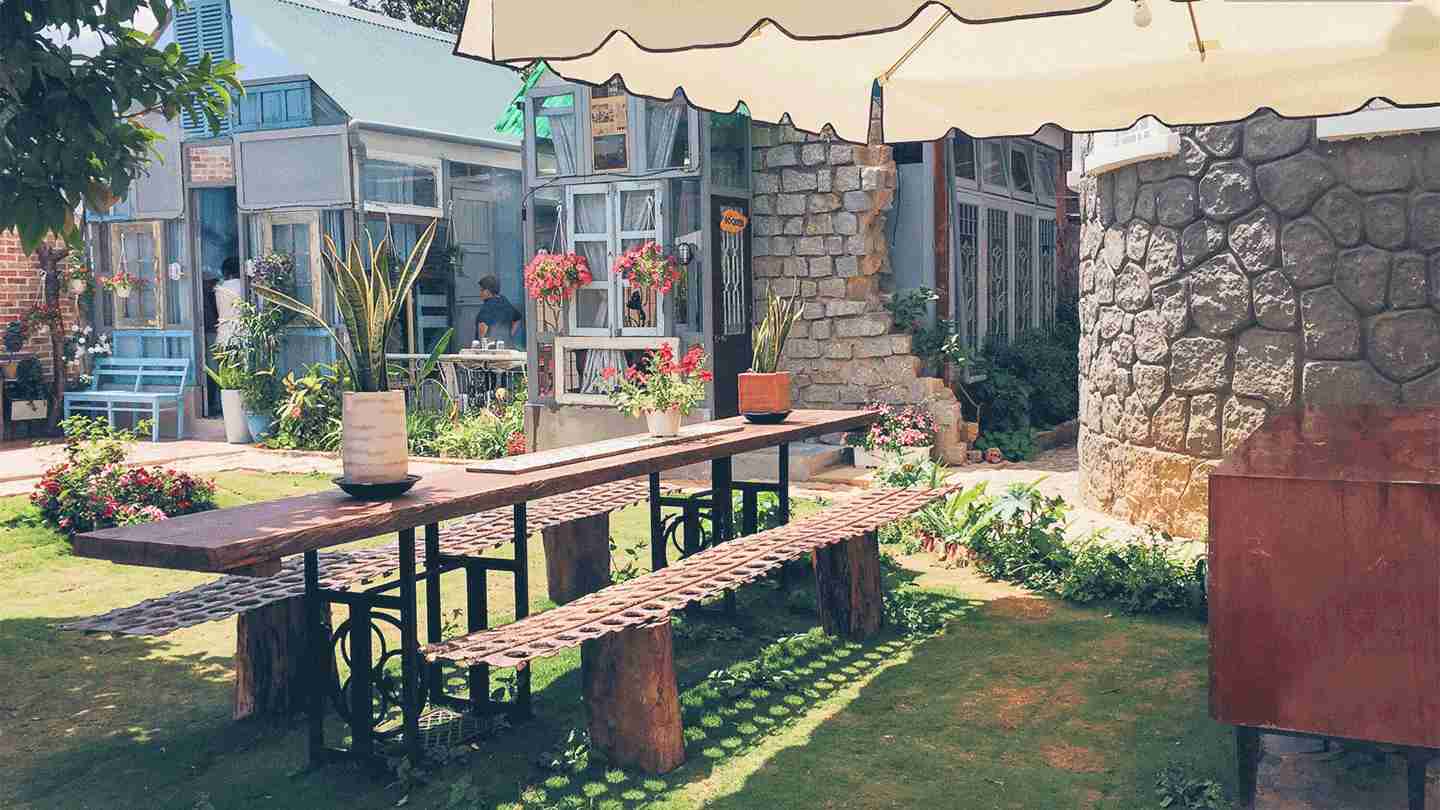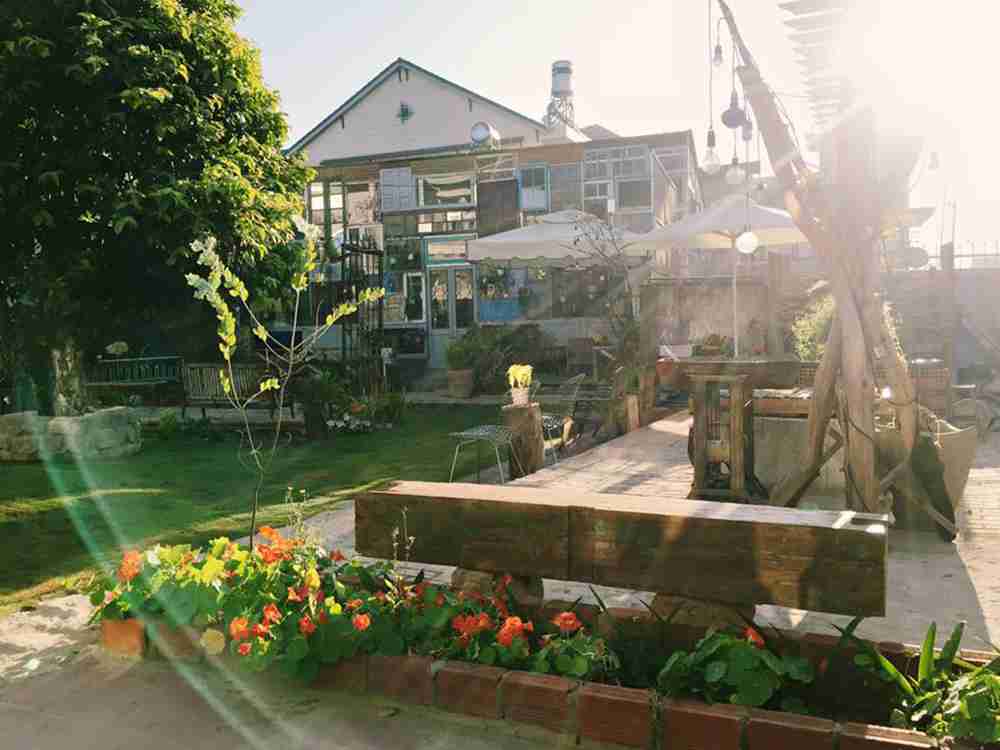 Room price: 300,000 – 650,000 VND / room. Dorm bed price: 170,000 VND / bed. Tent rental: 150,000 VND / tent / person.
Address:  77 Hoang Dieu Street, Ward 5, Da Lat City, Lam Dong. 
11. Homefarm Homestay
Located at 17/1 Trieu Viet Vuong, Ward 4, Da Lat, HomeFarm owns an extremely "dusty" design, a beautiful small garden and an extremely quiet space suitable for you to rest and relax.
One night sleep at HomeFarm with Dorm room is priced at 100k / person / bed, bunk bed is 120k / person.
Also a double room for couples from 300k -350k / room.
12. Yen Guest House Dalat
Yen Guest House is located in the Xuan Huong Lake district of Dalat and 400 meters from Yersin Dalat Park.
Address: 15 Yersin, Da Lat.
Average price: 200,000 – 500,000 VND / person.
13. Boutique Capsule Dalat Hostel
Boutique Capsule Dalat Hostel is located in Da Lat and features free WiFi, a terrace and a shared lounge.
Room price: 200,000 – 700,000 VND / 1 person.
Address: 7/2 Hai Thuong, Ward 6, Da Lat City, Lam Dong.
14. Firewood Homestay – Cheap hotels in Dalat.
The location is not too far from the center of Dalat Cui Homestay is a place for you to settle in a small, rustic and strangely peaceful space.
Homestay firewood holds visitors' feet with pure and simple things, with a rose garden in season, with a small yard full of grass and flowers
Firewood Homestay has many types of rooms with different prices, but the average per person is about 120,000 VND / person / night. Each room is a small bungalow with 1 ground floor and 1 mezzanine.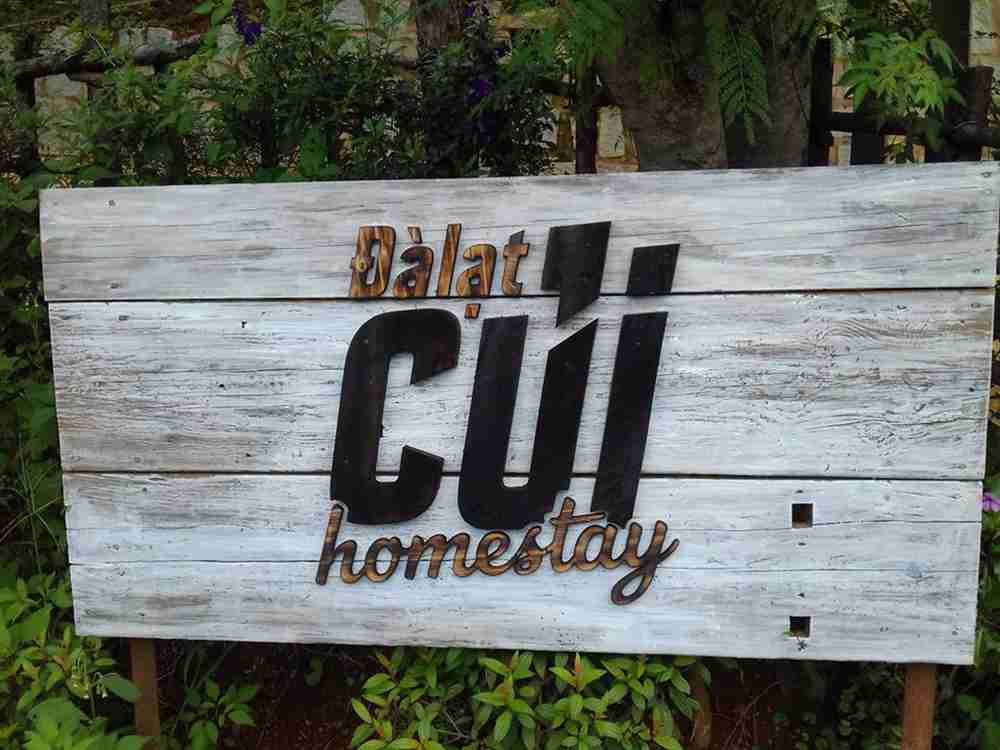 Firewood is only suitable for those who want to experience living with nature because everything here has to be self-service and there is also a kitchen to cook.
Address: 79 Trieu Viet Vuong Street, Ward 3, Da Lat City, Lam Dong.
15. The Kupid Hill Homestay Dalat
Featuring a garden and shared lounge, The Kupid Hill Homestay is located in Da Lat, 1.5 km from Xuan Huong Lake.
Room rate: 500,000 – 2,000,000 VND / 1 person.
Address: 47 Dang Thai Than, Ward 3, Da Lat City, Lam Dong.
Above are 15 Dalat hotels that Focus Asia Travel introduces to you. Wish you have a trip to Dalat with friends and relatives.