10 Outstanding Tourist Destinations Da Lat
Dalat city is a very familiar tourist destination for many people. But not everyone knows about the tourist destination in Dalat. Focus Asia Travel today will suggest you 10 tourist attractions in Da Lat that you should visit at least once.
The most famous tourist destinations of Da Lat
1. Awesome cup – attractive tourist destination Da Lat 
Absolutely cup is a spontaneous tourist destination in Da Lat. This tourist destination is located in the Lac Duong district of Da Lat. Located on the direction to Cu Lan Village of Dalat.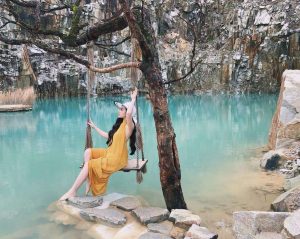 This is a small lake with beautiful emerald green water. It used to be a quarry but now abandoned. Coming here, visitors can freely drop their soul into the beautiful natural landscape. Hunt for the best photos here. This place can be said to be a virtual living mecca for you.
2. Tuyen Lam Lake
Tuyen Lam Lake Dalat is a place where rivers and streams blend. Mountains and hills and primeval forests. Creating a peaceful and poetic natural picture.
This place is both an ideal tourist destination. Suitable for recreational outdoor activities. Nature discovery also carries bold wild features.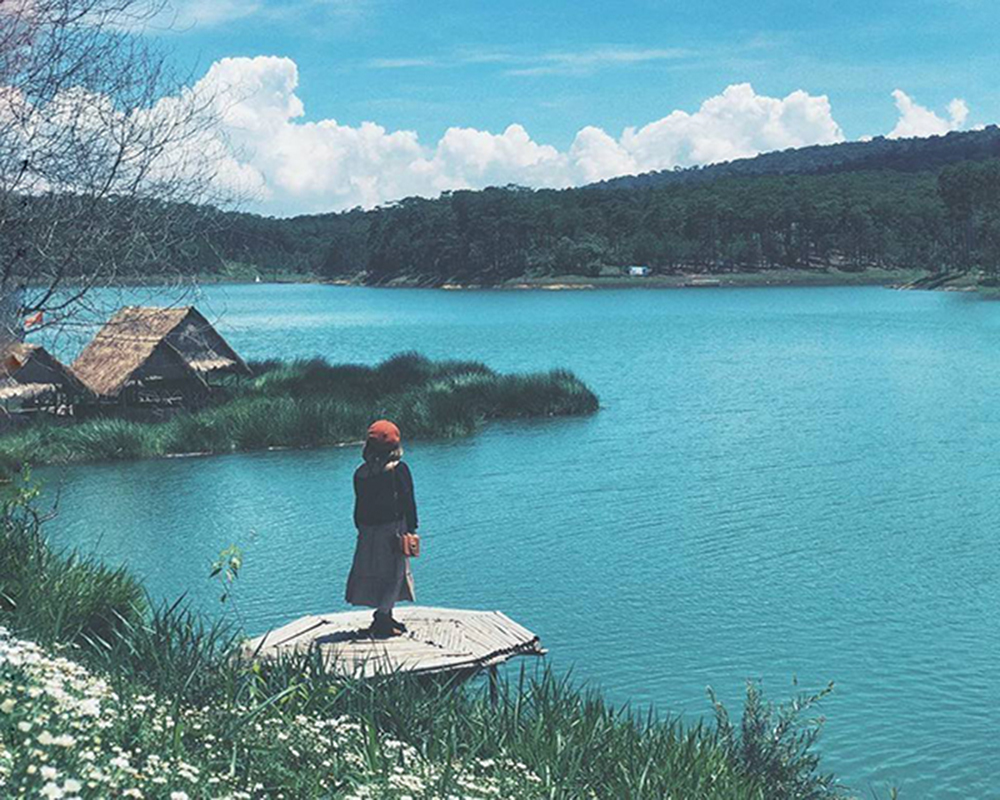 Tuyen Lam lake eco-tourism area in Dalat. As one of the ideal tourist destinations for travelers. This is one of the ideal tourist destinations that tourists cannot ignore.
So when you come to Tuyen Lam Lake, Dalat, you will get nothing. If you want to know this answer, please follow us to find out.
3. Lavender Flower Hill – tourist destination not to be missed in Dalat
Has made a storm in all social media. The beauty here will make you want to stay forever. With more than 1,000 square meters of Lavender flowers, under the hillside is the poetic Tuyen Lam Lake.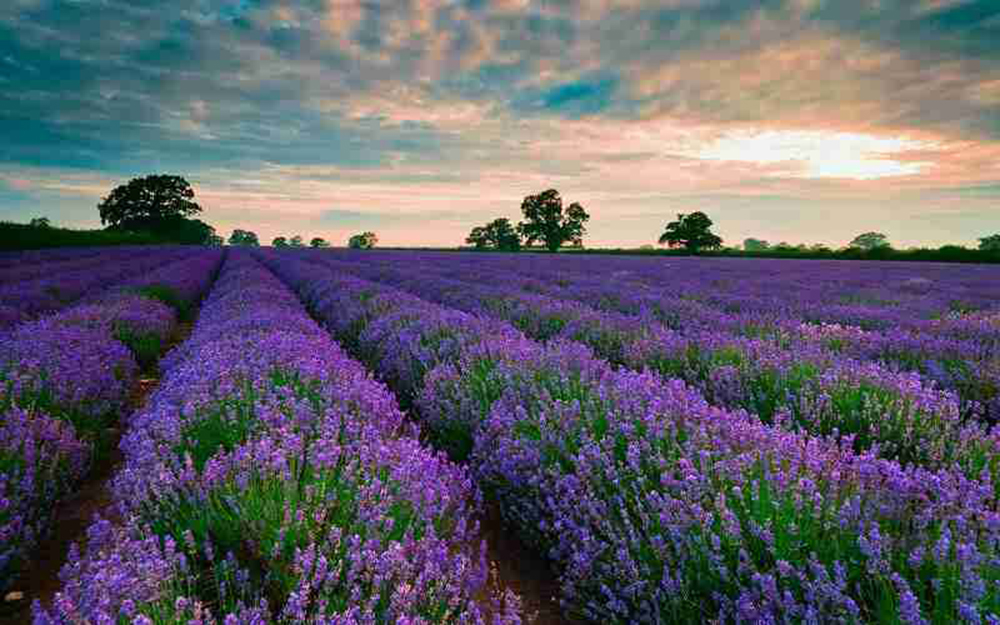 This is a must-visit for photographers who love to take photos.
4. Cau Dat Tea Hill
If you are looking for an attractive suburban tourist destination in Da Lat, Cau Dat tea hill will not disappoint you. The romantic scenery, fresh space combined with the gentle sunshine of the mountain town will give you a very refreshing feeling.
Cau Dat tea hill is more than 15km from Da Lat city and at the end of the year you will see Da Quy flowers blooming on both sides of the road, ripe rose gardens.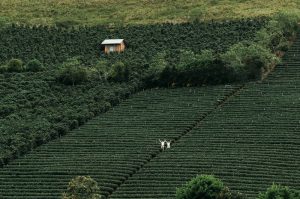 5. Ho Xuan Huong
Xuan Huong Lake is a beautiful lake located in the center of Dalat city. The lake is named Xuan Huong which means the scent of Spring.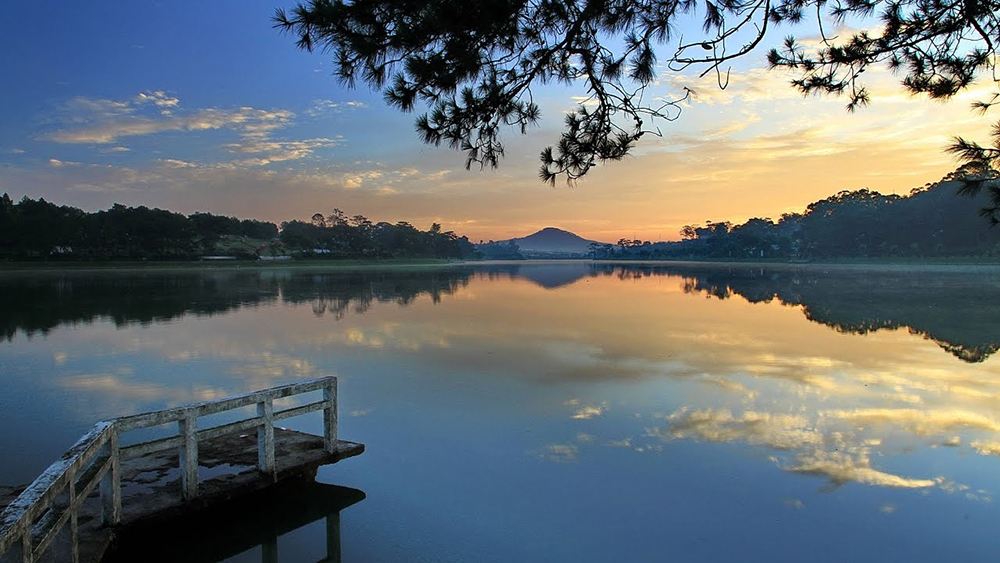 Around the lake are pine forests, lawns, flower gardens. This is a favorite place for tourists to walk or horse cart when visiting Da Lat city. In the afternoon, the lake surface is like a large mirror reflecting the real sunset, making people feel super hearted.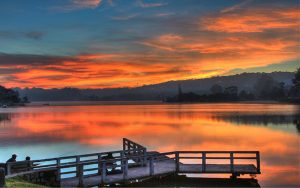 Xuan Huong Lake is a tourist destination near Da Lat market . At night, going to the lake combines to eat grilled potatoes, baked corn, and baked rice paper.
6. Cathedral – Con Ga Church
The Cathedral Church , local people often call it Con Ga Church (because there is a lightning rod cast in the shape of a chicken on the bell tower). The Cathedral  was constructed in 1931 and completed in 1942 with the title of Saint Nicola Bari. Later it was changed to the title Mary Mother of God.
The architectural shape is designed symmetrically in the classic way, 65m long, 14m wide, and 47m high bell tower. The Cathedral  has a very beautiful location, although you do not look directly at Xuan Huong Lake, but because the bell tower is high, you can see this bell tower at any position below the lake bank.
The main door of the church is directed towards Lang Biang Mountain . The attic section is arranged with 70 stained glass panels (made from France), depicting evangelical scenes and portraits of saints, making the cathedral more majestic and magical. On the wall, there are reliefs of 1 x 0.8m in size made by sculptor Xuan Thi. The church campus has a closed fence.
This is a beautiful and valuable architectural work. This is also the place to regularly organize moral activities of Dalat diocese and diocese.
Address:  15  Tran Phu, Ward 4, City. Da Lat and Lam Dong
7. Me Linh Garden weasel cafe
This is a tourist destination in Da Lat that cannot be missed for coffee lovers. This place is famous for the most beautiful view cafe in the city – weasel coffee and brocade.
This is a free place to visit, they sell water, brocade, souvenirs, drinks prices here are quite cheap from 20,000 to 40,000 VND so please support them something.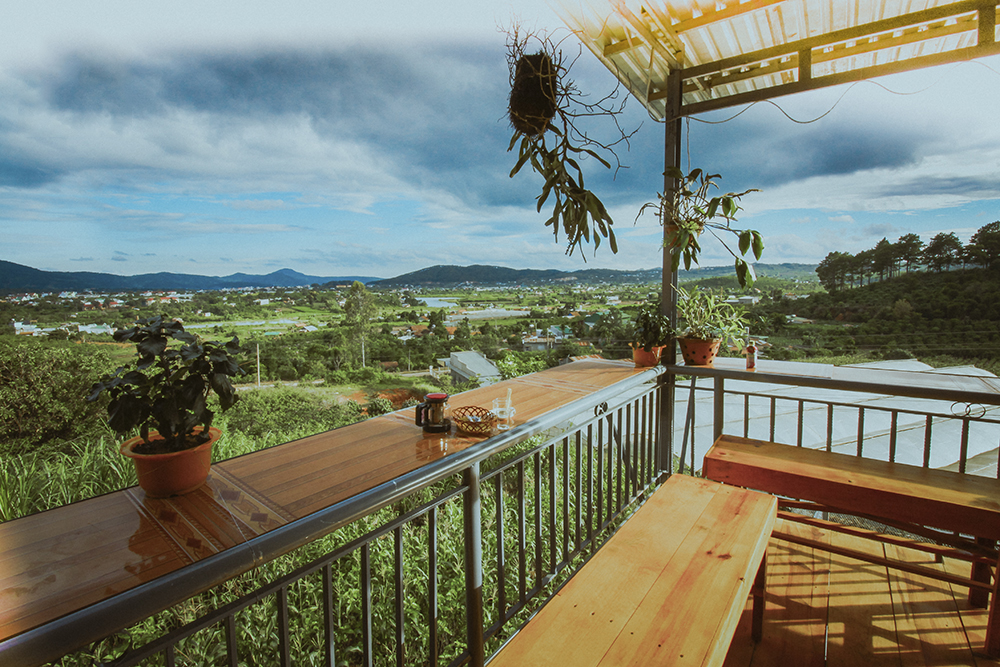 8. Sunny Farm – Stairway to heaven.
This is an extremely attractive place for young people to check in and visit. Here stands out with the staircase hovering towards the sky.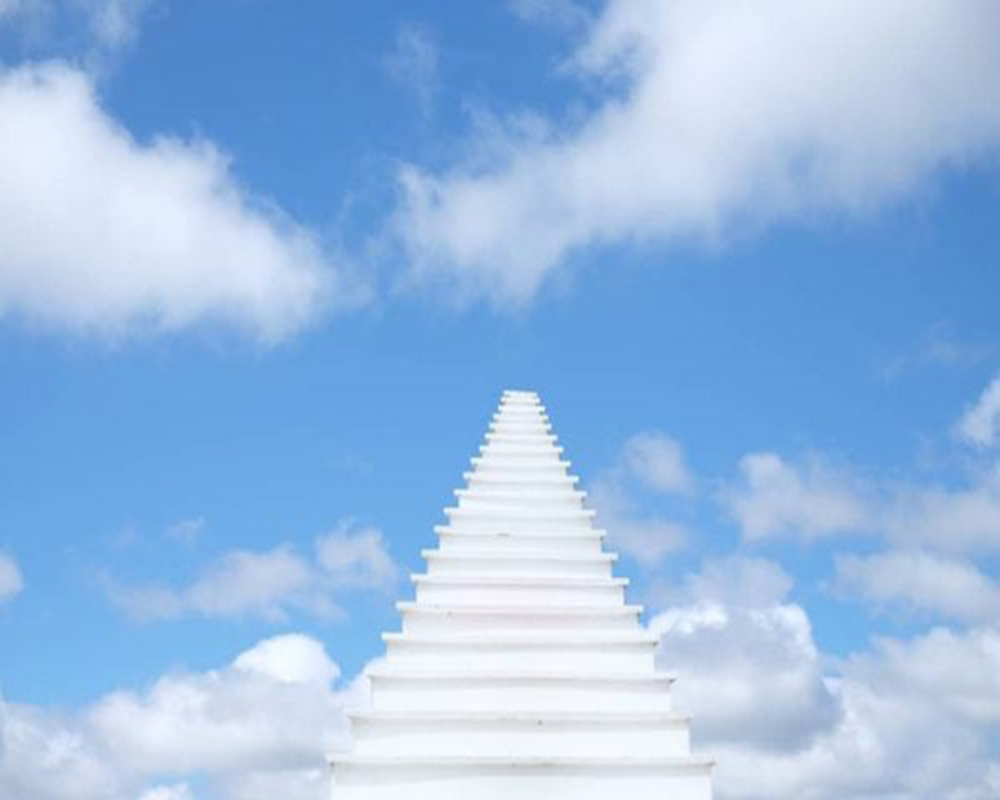 This work is located on the Sunny Farm studio combined with a cafe, taken about 7km from the city center. Located on slope 7, ward 11, on Da Chien hill, one of the highest places in  the foggy city of Dalat.
9. Cam Tu Cau field – great check-in location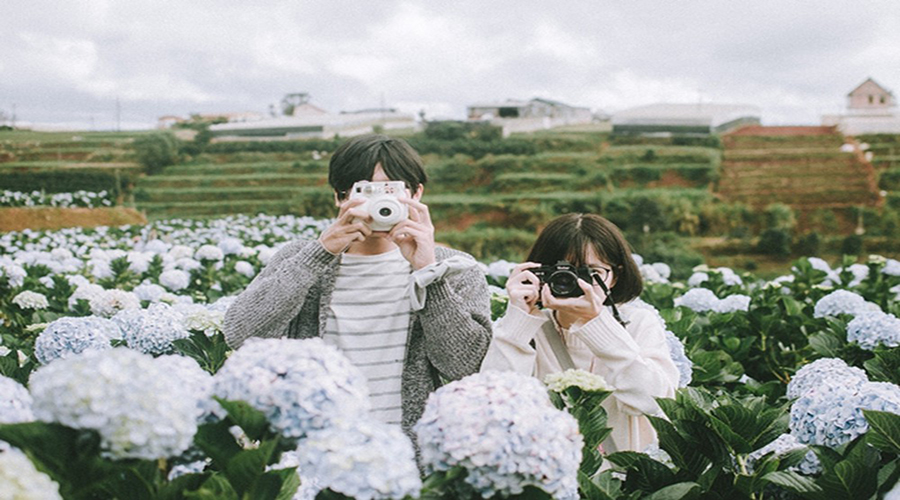 Cam Tu Cau Dalat flower garden is so beautiful! According to the review of Da Lat Hydrangeas Garden ,   Lac Duong  Hydrangea Garden is not as large as Trai Mat Flower Garden, but it is extremely beautiful.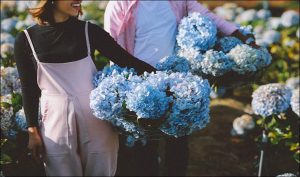 If you have the opportunity to go somewhere in the suburbs towards Than Tho Lake  road  , you should choose to visit Dalat hydrangea garden in Lac Duong. In addition, because it is far from the center, coming to this flower garden, you will not have to crowded but can feel the peace of Dalat style. Tickets to visit from 20k to 40k.
10. Infinity Lake – Da Lat's leading tourist destination
Da Lat Infinity Lake is about 15km from the center. Located inside Cam Dat Set Street, in Dalat Star tourist area. Located in Tuyen Lam lake area, Ward 4, Da Lat city.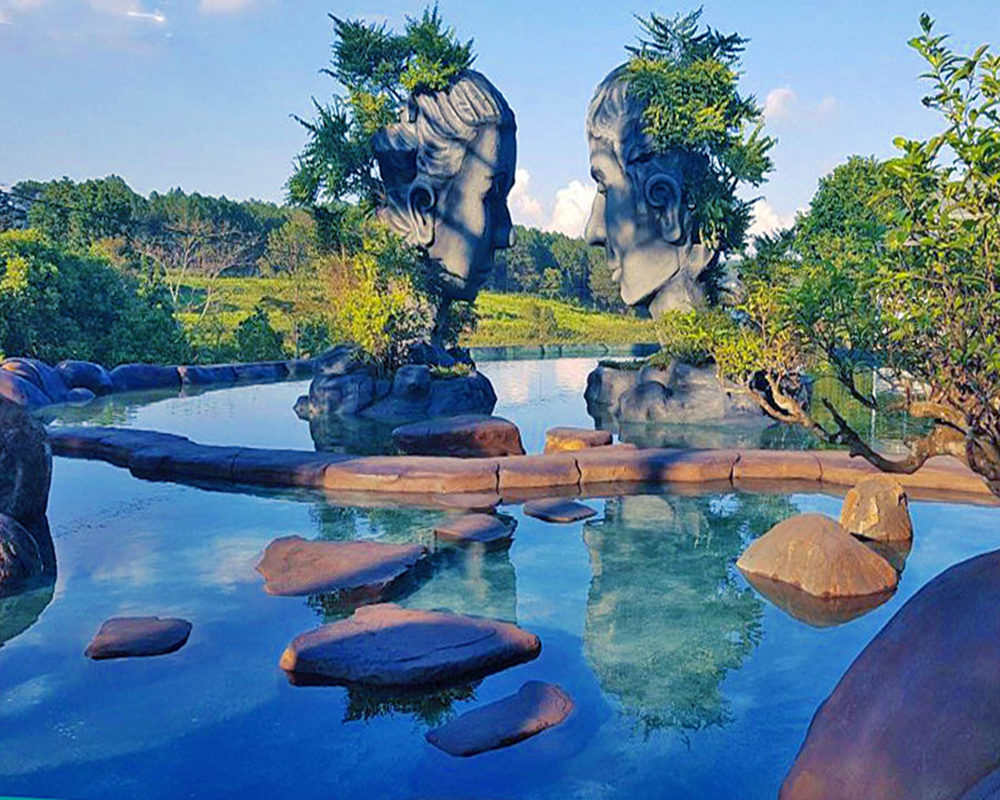 In particular, in the middle of the lake, there are two giant statues that simulate the faces of a man and a woman facing each other, making people think of the love story of K'lang and the legendary H'Biang of the plateau land. This is the most "disturbing" check-in point for young people today.
The above are famous tourist destinations of Da Lat that must definitely visit at least once in your life. Let's Focus Asia Travel to visit and additional memorable experience of Da Lat tourism