10 famous tourist destinations in Can Tho
Can Tho is a large urban area in the Mekong Delta which has a network of canals and channels combining the bustle of Cai Rang floating market in the fruit garden and unique architecture of the old house. All create a special river beauty. Here are 10 most famous and attractive tourist destinations in Can Tho that Focus Asia Travel introduces. 
1. Cai Rang Floating Market
Cai Rang Floating Market is about 6 km by road from Can Tho city center and 30 minutes away when we go by boat from Ninh Kieu Wharf. The name Cai Rang comes from the early recession story of a very large crocodile drifting here, its teeth plugged into this earth's mouth. The reason this place is called a floating market because it is floating on the river.
When visiting Cai Rang floating market, visitors will witness the early morning trading market of the people here, which is extremely bustling and happy. The sound of the motorboat, canoe makes a whole section of river lively.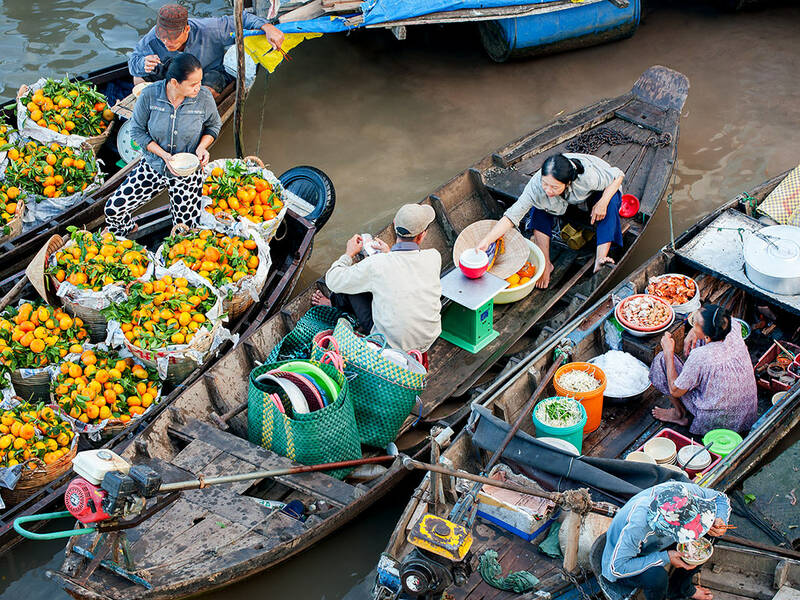 The fruits and products carried by traders. The skillful and nimble hands of the enthusiastic working people will surely make many people excited.
2. Ninh Kieu Wharf – Can Tho tourist destination
Ninh Kieu wharf is now called Ninh Kieu Park which is a water wharf and cultural destination of Can Tho city that was formed in the nineteenth century. Ninh Kieu wharf overlooking the alluvial Hau Giang river, is located in a prime location, intersecting the right bank of Hau river, at the junction of Hau river and Can Tho river, near the center of Can Tho city.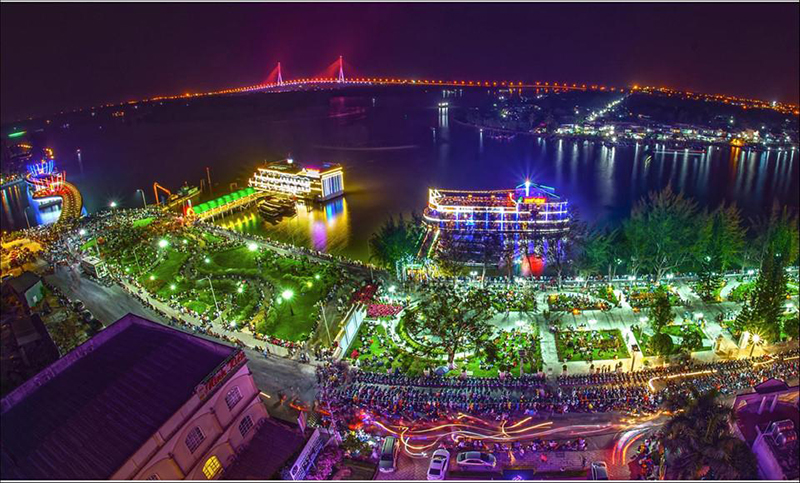 The attraction to visitors is the water house on the river. The watercraft house is a floating ship connected to the shore by a bridge section, the two sides of the bridge have a railing and guests can stop and wait for the wind. This floating house is a two-storey dining restaurant with hundreds of seats.
3. Famous tourist destination in Can Tho – Binh Thuy ancient house
Located in the southwestern part of Can Tho River with many large and small canals and fresh alluvial fresh water all year round, Binh Thuy – Long Tuyen land has attracted more and more residents to come here. There are many famous cultural, historical and architectural imprints. The most typical one is Duong family church.
The house is located on Bui Huu Nghia street, Binh Thuy ward, Binh Thuy district, Can Tho city, which possesses 5 rooms with 2 roofs with French architecture. The work was built by the Duong family in 1870.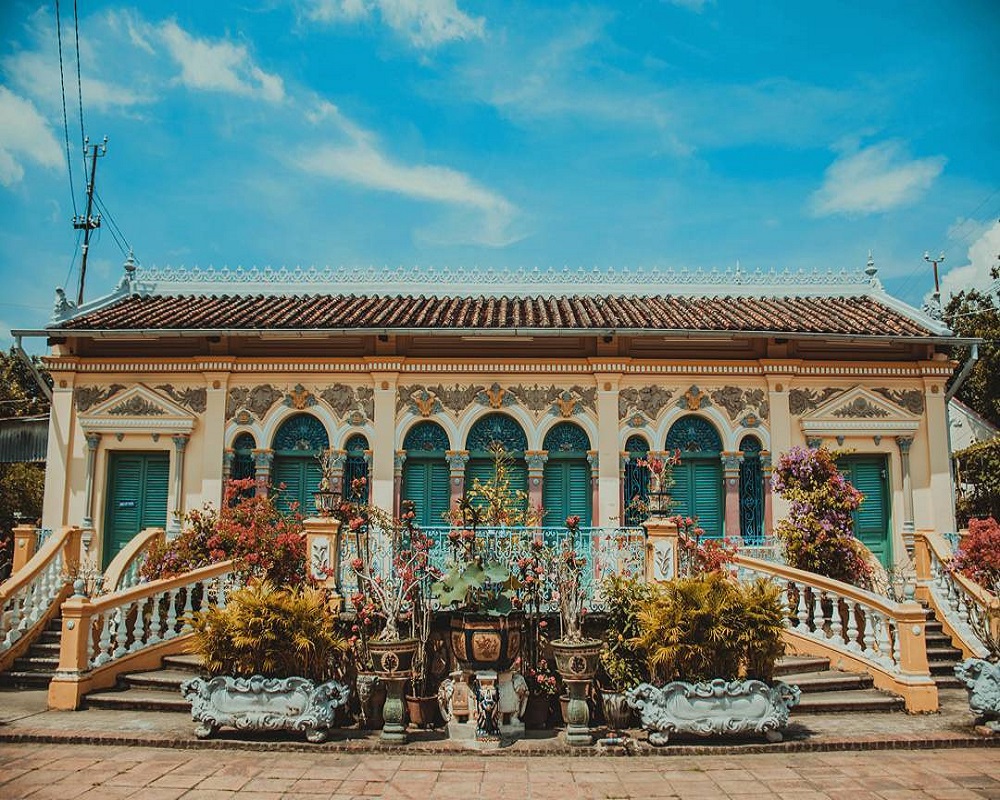 With many cultural and architectural values, this is a rare leftover ancient house model that helps researchers learn about daily life, culture as well as the development process.
4. Bang Lang stork garden
Located in Thoi An hamlet, Thoi Thuan commune, Thot Not district, Can Tho city, is one of the largest bird sanctuaries where nine rivers are located. If you go in the spring, you will be able to see the two sides of the river with purple mausoleum in full bloom.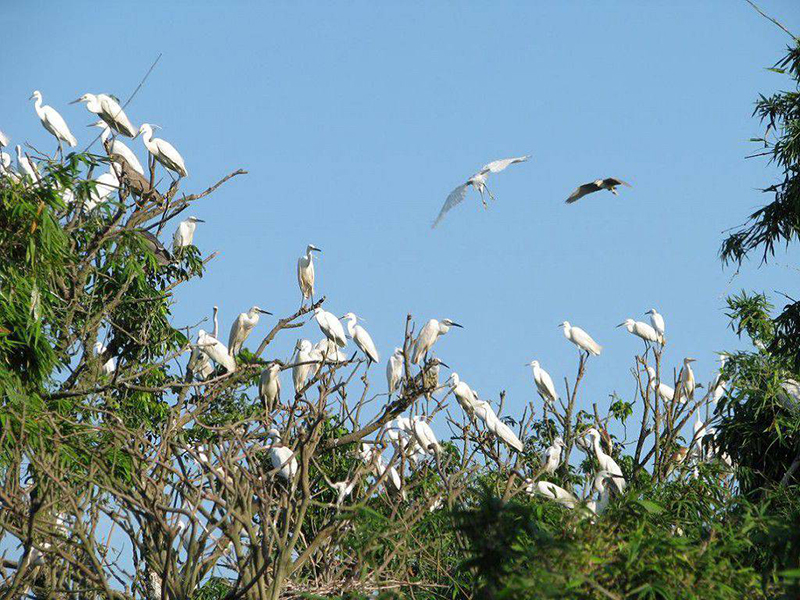 To admire all the beautiful scenery here, visitors can come early in the morning to see more than 300,000 storks (white storks, gray storks, black storks, gongs) swinging and swooping down on the branches of the mandala, swinging with the wind, calling the flock …, and at 17 o'clock to see the flock flying back.
5. Western fruit gardens
When visiting the fruit gardens in Can Tho, visitors will enjoy a fresh, cool atmosphere in the countryside, leisurely roam in the vast shady gardens, with fruit trees full of branches which radiates a seductive fragrance. There is a diversity of fruits such as oranges, tangerines, mangoes, etc.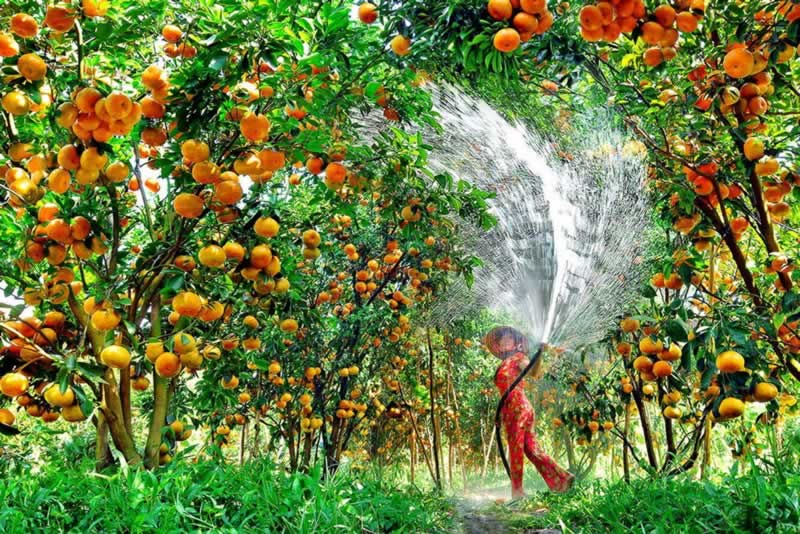 Fruit orchards are found all over the roads and waterways in Can Tho city. There are many large fruit gardens such as My Khanh, Mr. Sau Duong's garden, Binh Thuy orchid garden, the arc garden on the Phong Dien, Phung Hiep rivers and many other family tourism gardens in O Mon, Jaggery.
6. Tay Do night market
Tay Do Market is the major trading center of the Southern provinces. Furthermore, it is also an attractive entertainment destination that cannot be missed.
Previously, the market was a hub for transshipment of goods. Today, the market also has food and entertainment services which are very bustling at night.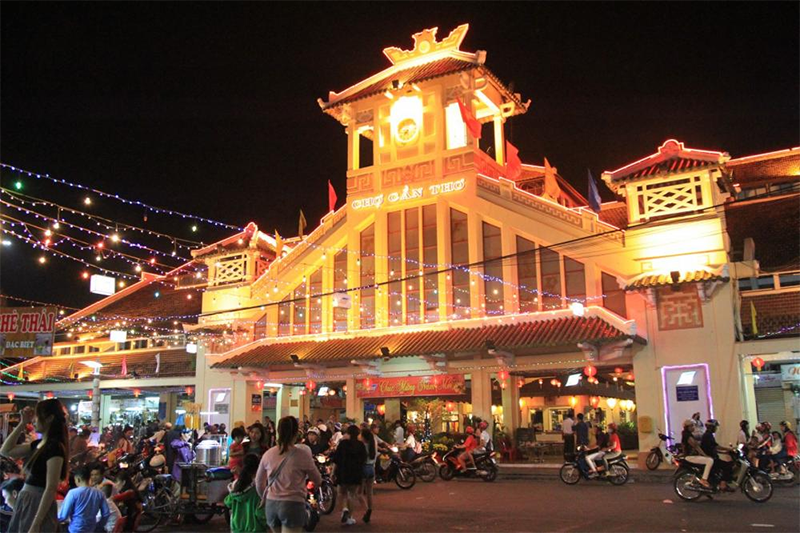 7. Visiting Nam Nha pagoda – The sacred tourist destination of Can Tho
The pagoda was also the headquarters of the Eastern Movement (1907-1940), which provided support to overseas students and opposed the French colonialist policy. 
Anyone who has once been to Can Tho city (Tay Do) must not miss the opportunity to visit Nam Nha pagoda which is also known as Minh Su Pagoda or Buddha Temple, located 5 km north of the city center.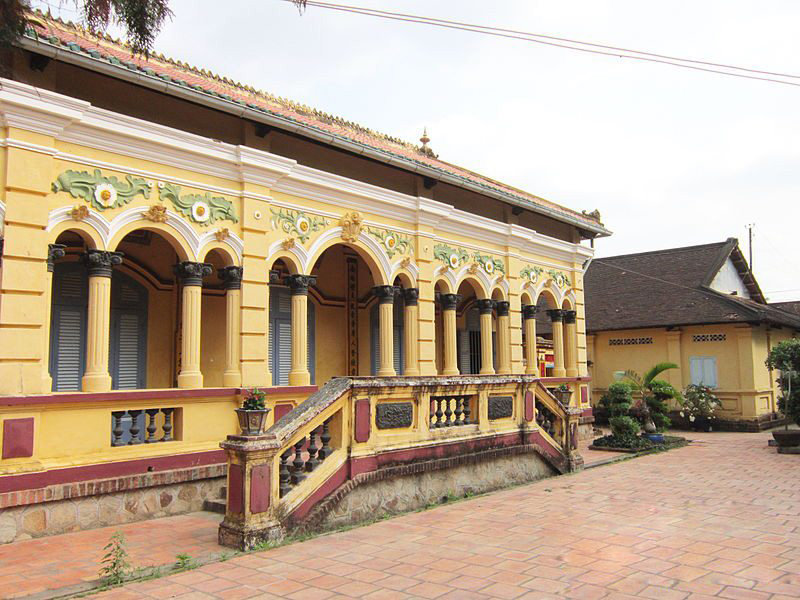 This temple is famous for not only its architectural beauty but also its history of formation and development associated with the revolutionary movement of the people and the indomitable spirit of some patriotic scholars and writers. 
8. Can Tho Museum 
If you visit the Can Tho museum once, you will be able to visit artifacts about the people and land of Can Tho. Admiring the cultural, economic and social beauty here will give you an extremely enjoyable experience.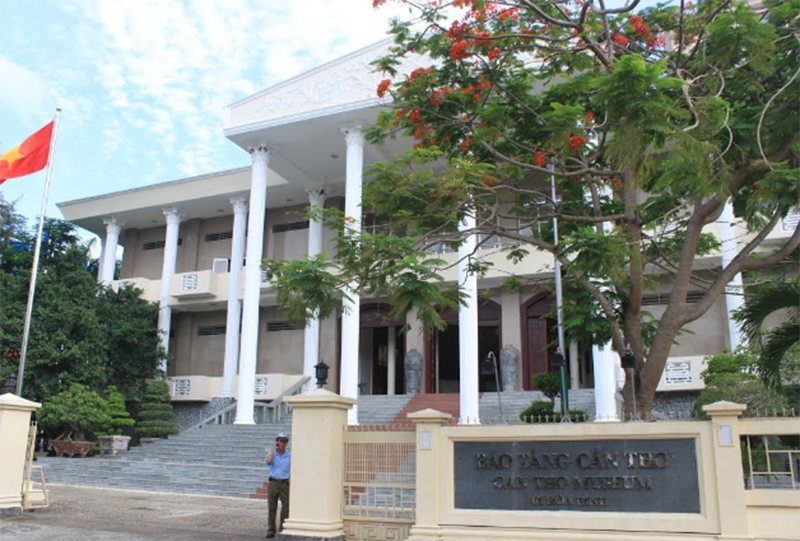 Can Tho Museum has a large scale, with an area of ​​nearly 3,000m2. It is located at 1 Avenue Hoa Binh, Tan An Ward, Ninh Kieu District, Can Tho. This museum was established in 1976. Through many changes, until 1992 it is officially named "Can Tho Museum"
9. Truc Lam Zen Monastery – An attractive tourist destination in Can Tho
Truc Lam Phuong Nam Zen Monastery is located in My Nhon Hamlet, My Khanh Commune, Phong Dien District, Can Tho City, Vietnam. This is one of the largest monasteries in the southwestern region.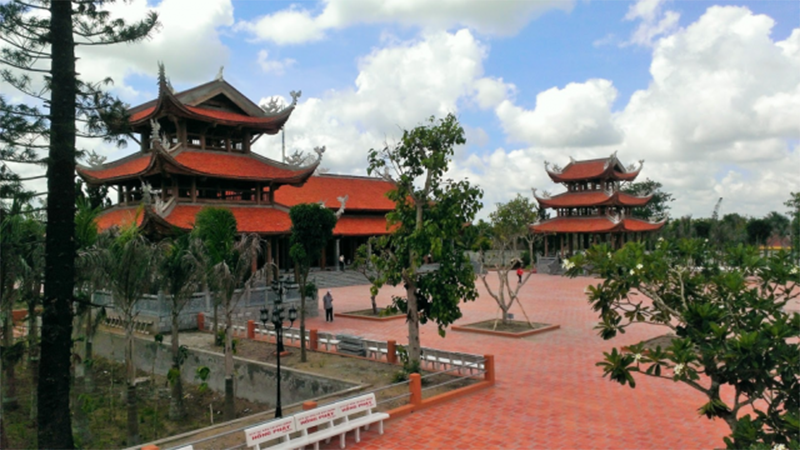 Coming to Truc Lam Phuong Nam Zen Monastery to enjoy the scenery and pray for peace will be a memorable pilgrimage to the river region. The cultural and spiritual values ​​imbued in every small corner of the temple will surely bring visitors the peace in mind.
10. Ong pagoda – Can Tho tourist site 
Located in the romantic Ninh Kieu Ben, the temple is the destination of many tourists when coming to Can Tho. Ong Pagodaensures the ancient features with closed rows of houses perpendicular to each other.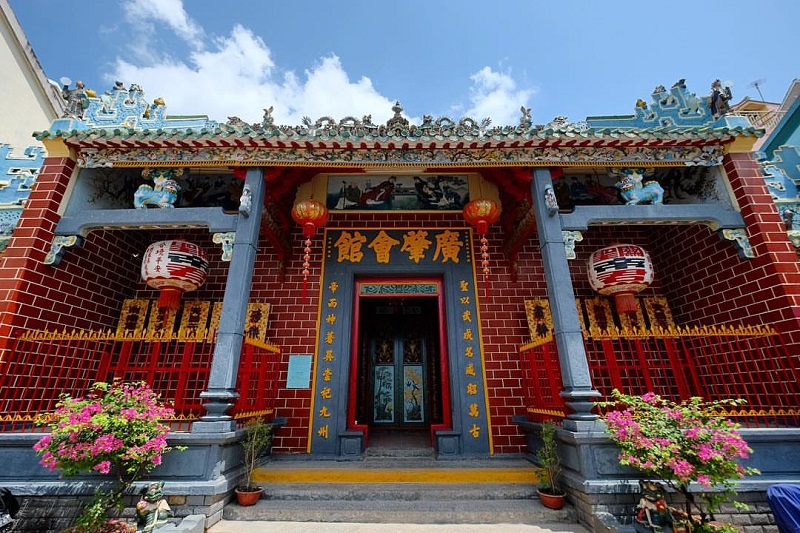 Ong pagoda was recognized as a national historical monument in 1993.