10 Crazy Experiences You Will Have in Vietnam
Vietnam may be renowned for its many pristine temples, colonial architecture, geological wonders, and mouth-watering cuisines, but this quaint country are also plenty of unique experiences you won't find elsewhere. Despite years of colonialism and modernisation, there are several parts of Vietnam that remains relatively authentic, with its local population making great efforts to preserve its many traditions and beliefs.From staying with a hill tribe in Sapa to downing a shot of (poisonous) snake wine, check out our list 10 crazy experiences you will have in Vietnam. Be warned that some may be unsuitable for the squeamish.
Sampling a shot of snake wine
Snake wine is the ultimate exotic drink to try in Vietnam; produced by infusing whole snakes (mostly venomous ones) in a glass jar of rice wine. While you can find snake wine sold at most markets and touristy shops, Le Mat Snack Village in Hanoi is the most popular spot to sample this unique drink, paired with an eight-course set of snake-oriented delicacies. Depending on the snake you choose, expect to pay between VND 600,000 and VND 1 million for one of the craziest experiences you can have in Vietnam.
Crawling through Viet Cong Secret Tunnels
Although we wouldn't recommend this to claustrophobics, crawling through Chu Chi Tunnels is one of the most thrilling experiences in Vietnam. Located 70km northwest of Ho Chi Minh City, the historical site has over 120km of underground tunnels, most of which fitted with trapdoors, living areas, kitchens, storage facilities, armoury, hospitals, and command centres. You only get to explore a small part of the Chu Chi Tunnels, but you'll get a sense of what it would have been like during the war in the 1960s and '70s.
Walking into 6 lanes of oncoming traffic in Saigon
Traffic in Vietnam is undeniably chaotic, especially in Ho Chi Minh City, and sometimes motorists will use sidewalks, pedestrian streets, and narrow alleyways to get to their destination. As dangerous as it sounds, it's important not to panic when you're walking into six lanes of oncoming traffic. The best strategy is to stick with a group of locals, walk at a steady pace…and pray!
Sandboarding on Mui Ne Sand Dunes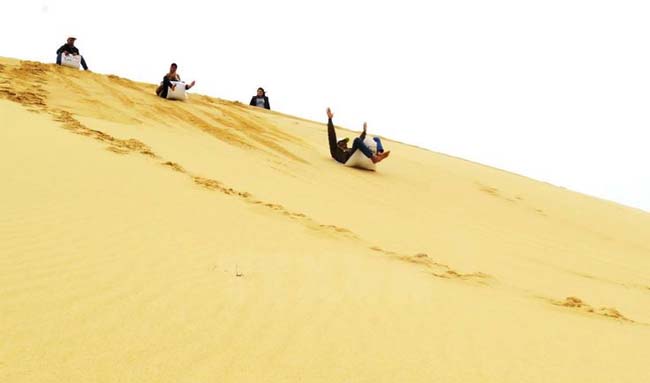 The Sand Dunes of Mui Ne are popular not only for their picturesque landscapes, but also for offering fun-filled activities such as sandboarding, kite flying and quad-biking. You can find plenty of tour operators in Mui Ne that organise daytrips to these Saharan-like red and white sand dunes, while plastic sheds are available for rental at affordable prices.
Riding a cyclo through Hoi An Ancient Town
Hoi An Ancient Town is a pedestrian-friendly, living museum that houses Chinese temples, a Japanese-designed bridge, traditional markets, wooden shop-houses, French- colonial houses, and old canals. While you can easily explore on foot, riding a cyclo is a fun (and relaxing) way of getting around this UNESCO-listed town. Some cyclo drivers can speak English or French, and are more than happy to give you some local insights during your visit in Hoi An.
Haggling at the local markets
Exploring local markets are great for lots of things, including authentic Vietnamese food, bustling atmosphere, and a colourful display of stalls selling fresh produce, household items, and apparel. You'll also get to see unusual sights such as old ladies smoking huge hand-rolled cigarettes and freshly butchered meat and fish on display. If you're looking to buy anything, haggling with the vendors is the best way to get a decent price.
Drinking USD 0.50 beers at Bia Hoi Junction in Hanoi
A trip to Hanoi wouldn't be complete until you've spent the evening at Bia Hoi Junction, located in the centre of Old Quarter. The city's busiest nightlife venue is filled with plastic stools for people to sit on whilst enjoying local beers for as little as USD 0.50 per glass. There are also plenty of street vendors serving steamed peanuts, beef jerky and other exotic snacks if you're feeling peckish.
Swimming in Elephant Spring's natural pools
About 50 kilometres south of Hue is Elephant Spring, a group of natural springs where you can enjoy activities such as swimming, hiking and picnicking. If you prefer privacy, we highly recommend visiting on a weekday but you'll need to bring your own drinks and meals as local vendors around the springs only operate on weekends and public holidays. Life jackets and cabins are available for rent at relatively affordable prices, while food stalls offer snacks and beverages.
Exploring Paradise Cave at Phong Nha-Ke Bang National Park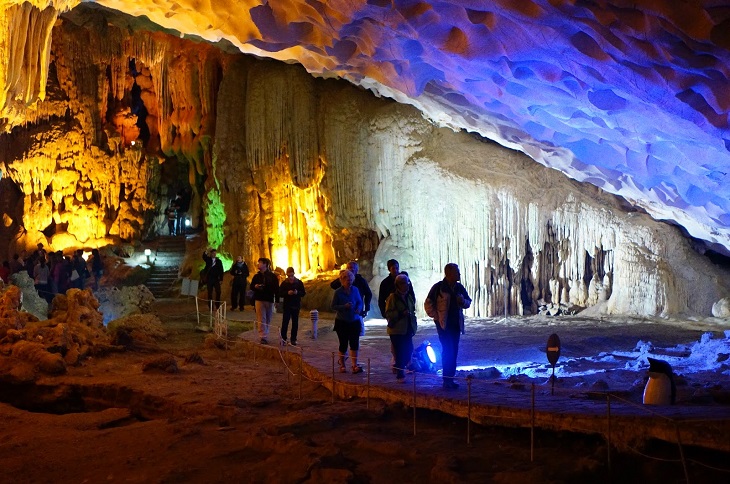 Phong Nha-Ke Bang National Park in Central Vietnam boasts over 300 limestone caves and grottoes, most of which are said to have formed over 400 million years ago. While many travellers choose to explore Son Doong due to its status as the world's largest cave, our favourite is Paradise Cave as it features spectacular shapes of limestone stalactites and stalagmites. Phong Nha-Ke Bang National Park is also a great place for mountain-biking, bird-watching, and hiking through the verdant rainforest.
Staying with a hill tribe family in Sapa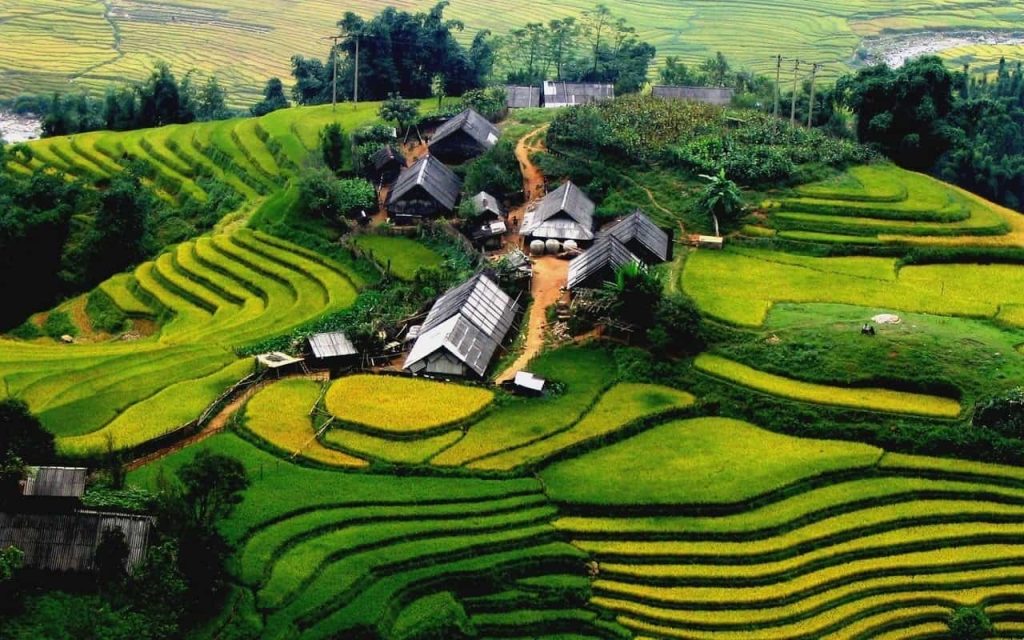 One of the best ways to fully experience the local lifestyle is arranging for a homestay in Sapa's traditional villages. Located 400 kilometres from Hanoi, Sapa is a popular place for travellers looking to explore its rugged landscape for a few days. Best of all, its many hill tribes, such as Giay, Hmong and Red Dao, are more than happy to offer you a place to stay at their homes, where you can enjoy authentic regional dishes, dress up in local costumes, and try your hand at working in the fields.